Top Camping And Caravanning Apps For Aussies
Camping out and staying in a caravan during holiday seasons remains a popular activity for all of Australia. There is a constant increase in the popularity of these activities among Aussies. Between 2017 and 2018, a 3.5% increase in interest for camping and caravanning was observed. New research shows that as many as 80% of people in Australia are also planning one of these activities for the upcoming holiday season.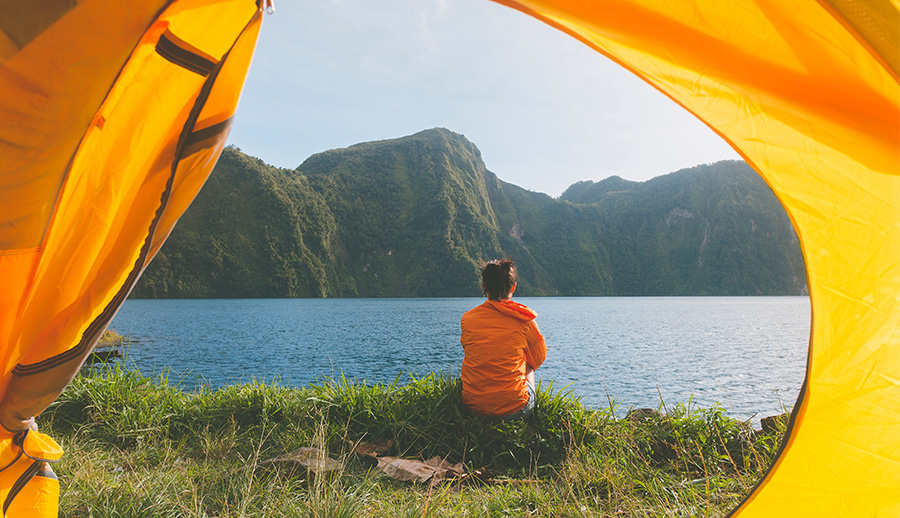 While camping can be a great way to explore the outdoors and get some time away from the busy city life, finding that perfect spot can be a challenge. With the right camping and caravanning apps at your disposal, finding a good spot is easier. You'll also be able to get information from other campers and become part of an online community.
Why Turn To Camping And Caravanning Apps?
According to one report, an estimated 75.8% of people in Australia owned a smartphone by the end of 2017. Within the next five years, this statistic is estimated to increase to 80.1%. With the rise in smartphone ownership and use, our lives are becoming more convenient – so why not take advantage of this when planning a camping or caravanning trip?
There are loads of apps on Google Play and the Apple App Store that can be used to help you plan a trip. A few categories of apps exist. Some help you find the best camping and caravanning spots in the area, while others rather focus on providing help with certain activities while you are outdoors.
The convenience offered by a set of apps that are made for outdoor trips easily surpasses what you can expect from a more traditional option – such as an old map with indications of parking spots and shops that are no longer relevant.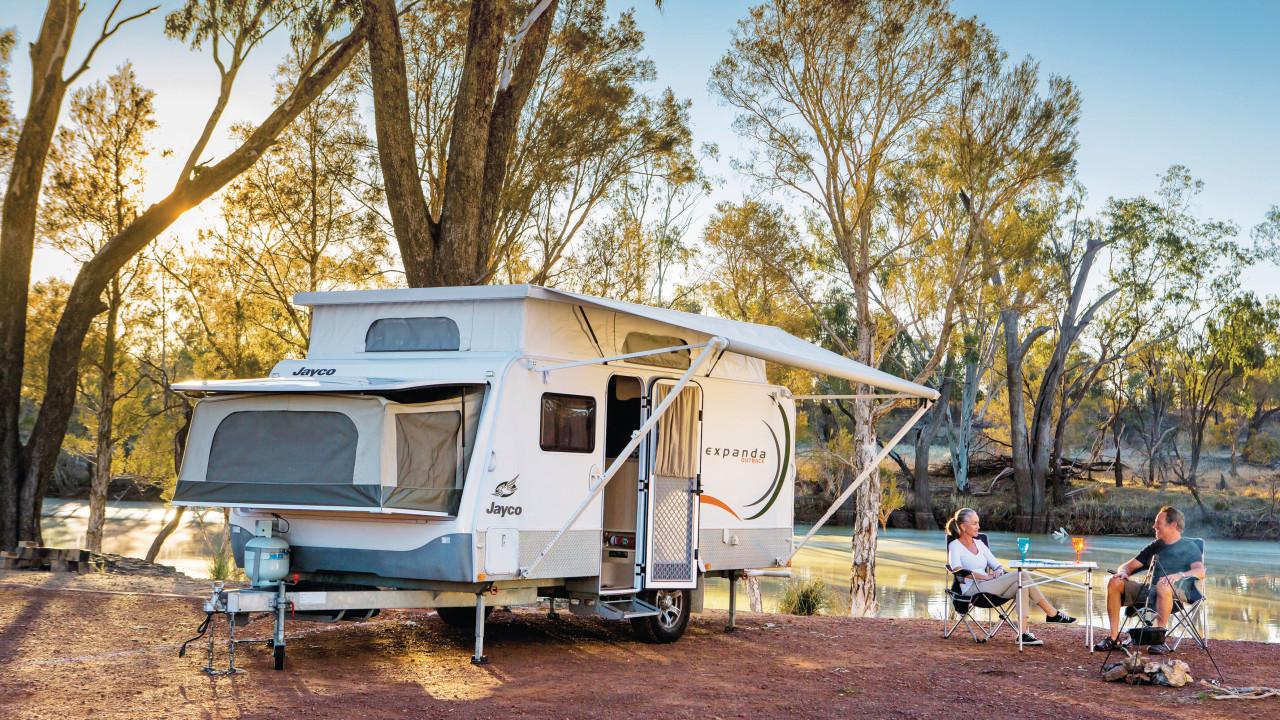 Apps That Aussies Should Try
When it comes to setting out on a camping trip, there are several apps that can make the entire adventure more convenient. In this section, we'll be sharing a few useful apps that you should try out. Some of them are helpful when planning your trip, and others may be a great companion to have while you are at the camping site.
WikiCamps Australia
First on our list is WikiCamps Australia. This is a complete camping and caravanning application that acts as your companion on the road. The app is available for Windows 10 computers, as well as for smartphones. While this is a paid app, it is one of the better options that can be used to find the best spot for camping out, as well as convenience stores, gas stations, and other points of interest in the area.
The app is filled with convenient features that can be useful when you are planning out a trip, as well as during the trip itself.
You get access to a wide range of mapping tools, including a set of offline maps. Additional features to look forward to including:
A wide selection of filters that can be used to find campsites with specific features. Examples of such features include pet-friendly locations, as well as areas that have toilets.
The app gives you a full view of facilities in the area you want to camp in. This includes restaurants, rest stops, garages, and more.
You get access to a complete camping or caravanning checklist. This ensures you leave nothing behind at home.
CamperMate
Another companion app that can be useful is CamperMate. This app is available for both iOS and Android devices. It's really easy to use and gives you access to a wide range of functions, including the ability to check for campsites.
CamperMate can help you find free and paid camping spots. You have a selection of filters to use, which ensures you are able to find a site that is perfect for you and your family.
Additional facilities can also be found with the CamperMate app, including restaurants, public toilets, charging stations, and more. The app provides information about most regions of Australia.
Petrol Spy
You're going to need petrol whether you're planning to go camping or caravanning. With this in mind, knowing where the nearest gas stations are and how much fuel costs can be useful.
Petrol Spy is a multi-platform app that can be used to see the lowest prices that people are paying for petrol at any given moment. It's easy to use and doesn't cost anything. The app offers information on many different fuel stations, including Caltex, Shell, United, BP, 7 Eleven, Woolworths, and more.
Emergency+
You never know what will happen while you're on a trip outdoors. Criminal activity is on the rise, and unexpected health problems can happen. Being prepared is critical in these situations.
Emergency+ is a useful mobile app that is made to help you contact certain emergency services with the tap of a button. Multiple emergency services throughout Australia are built into the app already, making it easy to gain access to the police, ambulance services, and more.
We wrote a blog about Emergency+ specifically – read here.
Australian Bites & Stings
While on the topic of emergency services – there may come times where you or someone on the camping trip is affected by a bite or sting. There are snakes, spiders, and other insects to be considered. Being able to identify a bite or sting mark quickly is important. This can help you realise what treatment needs to be given and whether there is a need for concern.
The Australian Bites & Stings app gives you the opportunity to see a wide range of bites and stings. When someone on your trip is affected, simply take a look at the bite or sting. Compare it to the visuals in this app, and then follow the instructions provided.
Conclusion
When it comes to camping or caravanning, you need to have a great spot while also ensuring it's safe. There are many camping and caravanning apps that help you get details on locations, safety, and convenience. Use these apps to help you decide where to camp and gain access to a variety of other services, all from your smartphone.
References
Written by The Original PC Doctor on 28/12/2020.