Computer Repair Links
Here the Original PC Doctor lists some handy computer repair links. You may find an immediate solution to your computer problem – awesome!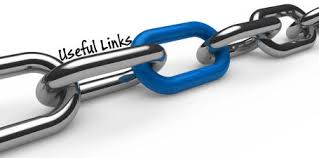 If you can't find the information you need a solution to your problem, please call our office and we will point you in the right direction. We will be more than happy to help you with your misbehaving computer – 1300 723 628.
What is My IP?
Check it out here ->: What is my IP?
This website provides its customers with the quickest and simplest way to determine their Internet Protocol (IP) address. An IP address allows all information technology devices to communicate with each other and is an exclusive number for your computer. Just like a home address is necessary to receive regular (snail) mail, the IP Address is necessary for you to receive information and is true for all equipment on the internet.
Internet Dropping Out? Ping Test it!
Check it out here ->: Ping Test
Pingtest.net is a free broadband quality analyser created to complement Speedtest.net. Ping test checks the quality of your connection which is vital for services like voice over IP ( VOIP) and streaming anything like voice or video over the net. If you do have a problem with your connection quality, you can normally contact your internet service provider and let them know they can normally do some tests and fix it. Otherwise, it may be your cabling on your property or to the property, this is where the fun starts! If you need help with this we can assign a technician to help you!
Slow Internet? Test Your Connection Speed!
Check it out here ->: How fast is your Internet? Check here
A free broadband connection speed analysis tools that the users can test their internet speed. The test is done inside your internet browser so no messing around with downloading software. The test is handy if your internet is running slow you can test it on two devices on the same connection to work out if it is your computer or your internet connection. Commonly people think the internet is running slow but it is actually the computer!
Get Registered Website Domain Details Here
Check it out here ->: Who's website is that? Now you can find out!l
WHOIS (who is) is the aptly named Internet function that allows anyone to query remote WHOIS databases to look up for domain registration information. By performing a simple WHOIS search you can discover when and by whom a domain was registered, contact information, and more. A WHOIS search can also reveal the name or network mapped to a numerical IP address.
Logmein FREE Remote Desktop Support Connection Software
Check it out here ->: Remote control your own or someone else's computer!
This small program file automatically downloads to your remote PC or MAC. It's the interface through which our technicians communicate with you and conduct remote support. The applet automatically removes itself from the remote PC or MAC at session conclusion.
Teamviewer Remote Support Connection Software
Check it out here ->: Teamviewer Link
Teamviewer is a program to provide remote desktop access solutions. You can download the Teamviewer software on your PC or MAc. This program will allow our technicians to communicate with the customer and to conduct remote support. The applet automatically removes itself from the remote PC or MAC at session conclusion.
Printing and Scanning
Epson Driver
HP Support and Driver
Canon Driver
Networking and Internet
Whirlpool Australian Broadband User Group – Good source of information and advice about broadband connections for Australia.
Ozcableguy Broadband FAQs and reviews of hardware.
Netgear Networking equipment supplier.
Netcomm Networking equipment supplier.
D-Link Networking equipment supplier.
Macintosh and Related
Apple's Legacy Product Support
Made for Mac – Comprehensive database of Mac software and hardware.
OS X Cache Cleaner
Mac Update – Download updates, drivers and shareware.
Version Tracker – Alternative site for downloading updates, drivers and shareware.
Microsoft Mactopia – Microsoft's resource for their Macintosh software; useful if you own MS Office, use Internet Explorer or Outlook Express, or are integrating with a PC environment.
Mactalk – The Australian Macintosh Community Online.
Mac Bytes – Links to articles relating to all things Mac.
Mac Rumors – Find out some of the juicy (and often way out) Rumours about Apple.
Did you find the right link you need to fix your problem? If not, then please call us and we can help you – call us at 1300 723 628.