Top 4 Wireless Earbuds for 2021
Are you in need of some wireless earbuds? We have put together a list of some of the best Wireless Earbuds for you. Have a look and see which one suits your individual needs!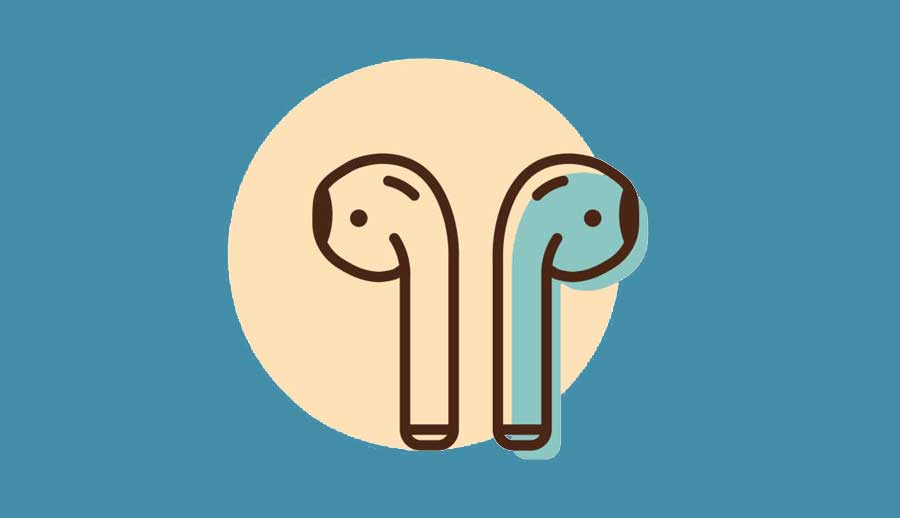 Ever since the manufacturers have given this wireless feature to your earphones, things took a turn to an excellent audio experience. Wireless headphones have come a long way since their launch, giving us exquisite and compact designs, better battery life, and fantastic performance. Considering these facts, the search for the best Wireless Earbuds has gone through the roof these past few months. At first, it was all about Apple's AirPods, and they are still top sellers in Australia when it comes to earbuds sales, but AirPods have some serious competitors nowadays. The world is ending for those wired earphones. They are now considered old stories.
We have put together a list of some of the high-end earbuds to help you if you are looking to add more character to your music time. Let's dive in.
Top 4 Wireless Earbuds
Here's the list of the best Wireless Earbuds available in the market today. Everyone has a choice and a taste of their own. No matter what your preferences are, you'll find what you're looking for in this list.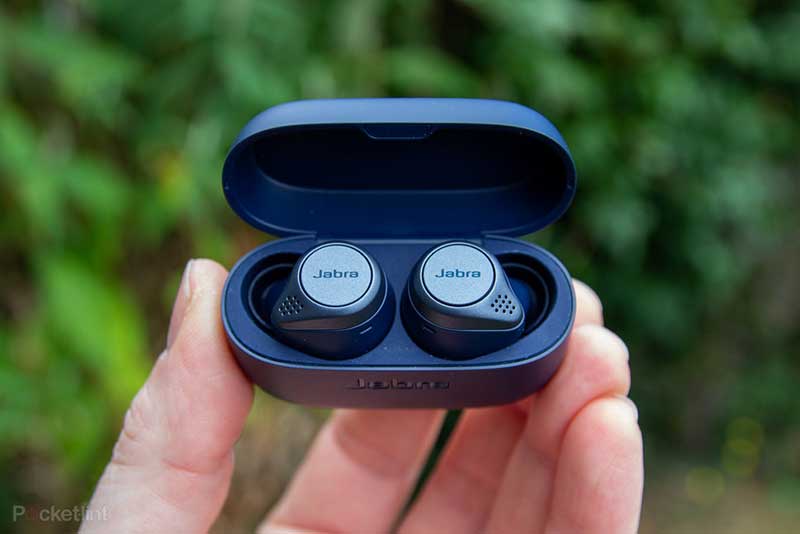 1. Jabra Elite Active 75t
Even though Jabra is at No.5 when it comes to the number of items being sold in Australia, the company became more prominent and locally well after its new deal with Mia Distribution. We are starting this list with the earbuds that are considered the best by most reviewers, including us. The recent ANC update cranked things up a notch by including the active noise cancellation into your audio experience. Jabra did a fantastic job in developing the algorithm that allows you to block out external sounds. Besides that, the design is quite sleek and sturdier and offers more durability. They are perfect to use in sports.
Sound Quality
The stable connectivity of Bluetooth offers well-balanced and crisp audio. The Jabra Elite Active 75t are considered one of the best earbuds running out there because of their active and passive noise cancellation system. All of this is made possible through the firmware update. The 70 percent of external ambient sound around you will be blocked out, and it will leave you with just the iconic sound.
Battery Life and Charging
Every one of us enjoys good music and wants to keep it running for a long time, and you can make that happen with the Jabra 75t featuring massive battery life. You get to have 7.5 hours of playing music and up to 28 hours, including the charge from the case.
Features
Jabra has put together a lot of things for 75t. The Sound+ app is loaded with many high-end and cool features that let you enjoy customised and lively music and have a great calling experience.
The Downside
The only downside to these earbuds is that they can get extremely loud on max volume, and there are still some new features that are not available yet.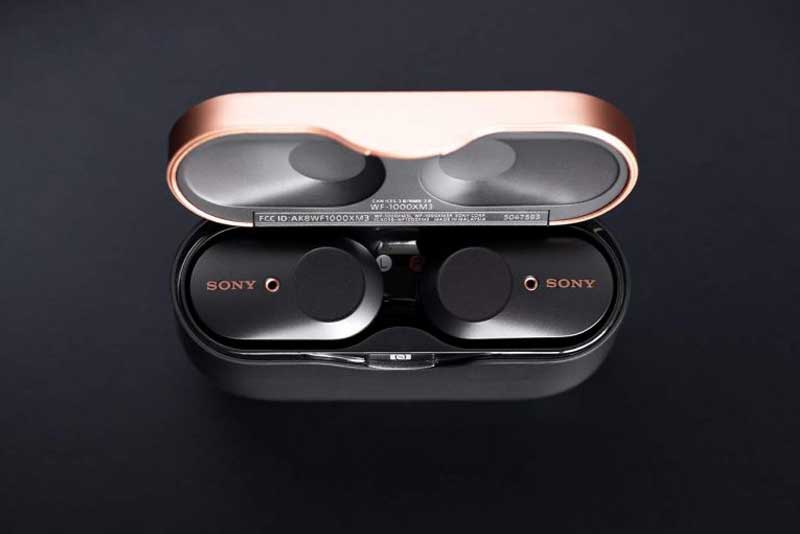 2. Sony WF-1000XM3
Coming up second on our list is the Sony WF-1000XM3. It was a clear choice. This particular set of earbuds offers a very compact and solid design along with the perfect audio experience. It has all those features that a person looking to get some nice musical sounds would look for.
Sound Quality
These earbuds have a very stable and solid Bluetooth connectivity that would not get in the way of you enjoying your music. The primary focus here must be on the sound quality they offer. These buds have one of the most authentic and natural sounds of all time. The extreme details and composure give you top-notch performance. The noise-cancelling feature lets you enjoy crystal clear and warm audio signals.
Battery Life and Charging
The battery life is one of the significant factors to consider when shopping for wireless earbuds, and Sony WF-1000XM3 has done a pretty good job in this regard. You can enjoy six hours of music and playback on standard, but that's not all. The case also holds a lot of power which is enough to charge the buds three times a day. This means you have enough battery to enjoy your music all day. The fast charging enables the buds to last for 90 minutes straight just after a 10-minute charge.
Features
Sony has come up with more tip sizes than any other company out there. The buds also have a very intuitive touch control along with a good sense of scale.
The Downside
These buds are not for you if you are looking for more durability, they are not suitable for sports, and they are not water-resistant. Also, there's no aptX HD support.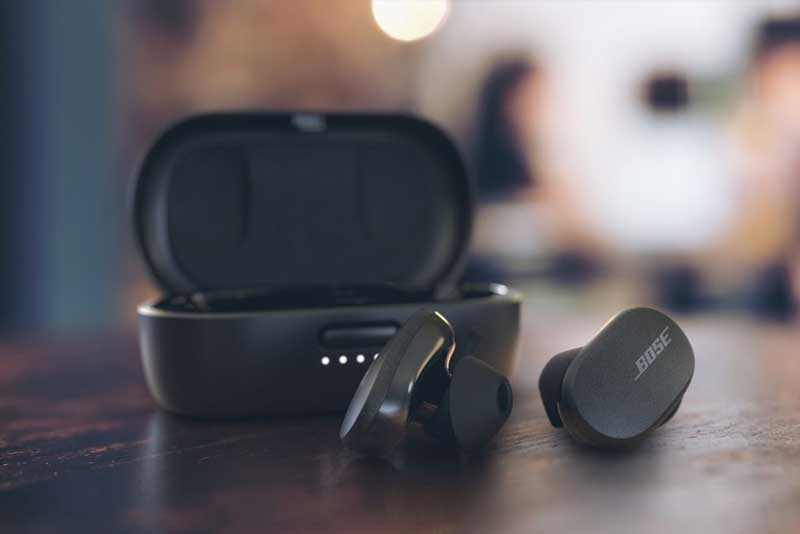 3. Bose QuietComfort Earbuds
Bose has come up with the QuietComfort Earbuds in an attempt to beat their older SoundSport, and they have done a pretty good job. These earbuds leap and bound better than Bose's previous model with a better design and exemplary noise cancellation.
Sound Quality
The sound performance is quite better and lets you enjoy your favourite tunes with a serious noise cancellation system. The QuietComfort Earbuds offer an excellent soundstage. The sound quality stays unruffled even at high volume. These earbuds are not quite as bass-heavy as Sony's, but they can still provide dynamic feels of your music with pleasant and well-balanced audio.
Battery Life and Charging
These buds offer six hours of listening time on one charge. But when it comes to having those crucial extra hours of battery life through the case, things start to get disappointing. The additional case charge can only offer up to 12 additional hours which is very less compared to Sony WF-1000XM3 and Jabra 75t.
Features
These earbuds offer wireless charging and a very secure and comfortable fit. They are pretty comfortable despite their bulky appearance.
The Downside
Bose QuietComfort does not offer a lot of extra hours of battery life using the case, it has a bulky charging case, and it lacks onboard volume control.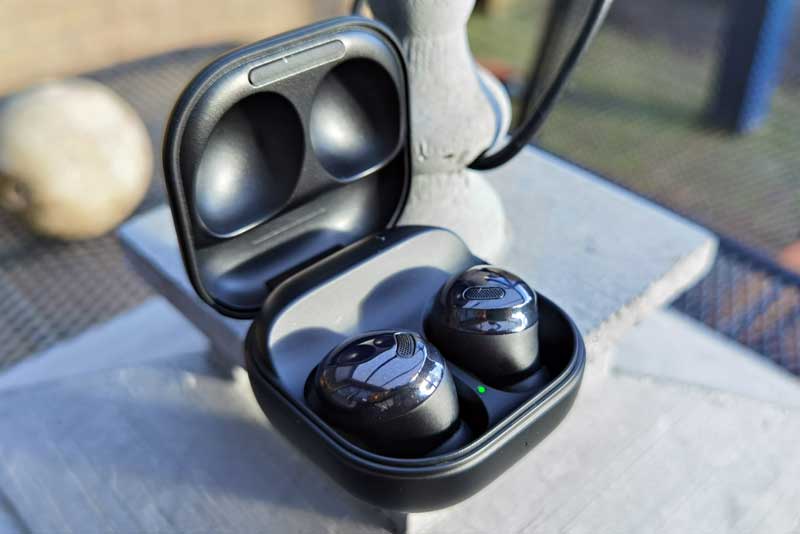 4. Samsung Galaxy Buds Pro
Everyone has been a fan of Samsung's recent buds. First with the galaxy buds plus and now the Galaxy Buds Pro, which was one of the most anticipated earbuds. This model came with a lot of perks, including the active noise cancellation system and upgraded sound experience.
Sound Quality
The high-end noise-cancelling system will block out 99% of unwanted external noise. It is more focused on sound quality featuring an 11-millimetre woofer and a 6.6-millimetre tweeter. The bass is deeper and better defined, and you also have an ambient mode that allows you to hear the outside world.
Battery Life and Charging
The noise-cancelling feature will always get in the way of long battery life. With the buds plus, you get to have five hours of playtime on one charge and up to 13 extra hours of battery life through the charging case. This will increase by up to 8 hours if you choose to have Bixby Wake-up and noise cancellation off.
Features
Samsung has brought voice detection features to these buds. They are also water-resistant, and for galaxy S21 models, they offer 360 virtual surround sounds. The app has a lot of cool and awesome features as well.
The Downside
The tight seal often causes a drop in noise-cancelling performance. They may not fit in every ear. They are not iOS supported.
Final Thoughts
The demand for earbuds is increasing every day, and different brands are coming up with some of the most unique ways to enhance the music time for their consumers. Apple is losing its market share despite increasing sales for AirPods because we have seen that other competitors have been busy making some high-end and best wireless earbuds. In the end, it is in our best interest to have this variety of options to choose from.
In case if you want to look at headphones options – click here to view our recommendations.
References:
Written by The Original PC Doctor on 15/5/2021.