The Best to-Do List App for 2021
The average person has about 6-12 tasks to do in a day; it may be more on some days, and based on priority, these tasks must be completed. It can be incredibly exhausting to keep track of all these tasks in your head. However, we live in an age where you can delegate the task of remembering to efficient tools.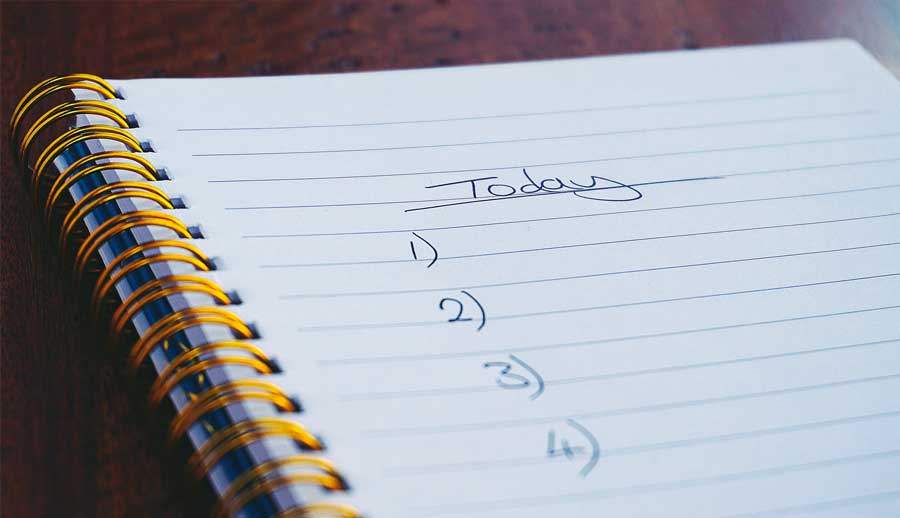 There are so many to-do list applications readily available for you to use. While most of these applications take care of the basic need of keeping track of tasks, other features make some of them stand out.
In this article, you will discover 5 of the best to-do list application you can use to be more efficient in 2021
Todoist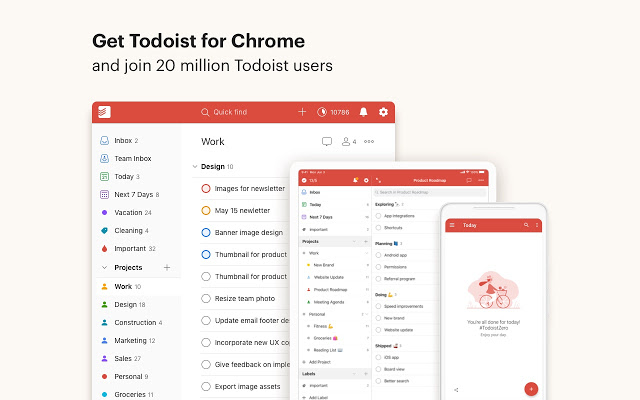 Todoist is a popular to-do list application with powerful features. Here you can create and organize your tasks according to their priority. This app gives you the ability to section your list into subtasks, and you can even create projects.
It allows you to label and colour-code your tasks for more manageable grouping. The due date feature helps you keep track of each task, ensuring you attend to them before they are due.
This application has a powerful feature called Smart-schedule. It is an AI-powered feature that gives you optimum date suggestions enabling you to reschedule previous or existing tasks.
Todoist is an exciting application that gives you a point for completing tasks and keeping you on your toes by helping you set up productivity goals. It has graphs available to help keep track of your progress.
Key Features
Task Creation
Task comments
Project sharing
Automatic Backups
Customisable filters
Colour-coded labels
Email notifications and reminders
Productivity tracking and visualisation
Open API
Pros
It has a lot of project templates available for use
Third-party application integration
It has a free version
Cons
Built-in time tracking is not available
Subtasks don't function effectively
Pricing
Free – This package supports up to 80 projects and allows up to 5 people per project
Premium ($4/month) – With this package, you get up to 300 projects and can have up to 25 people per project. You also get reminders, labels, and filters, etc.
Business ($6/month) – With this package, you get up to 500 projects and can have up to 50 people per project. It also comes with Priority support, team inbox, team billing, etc.
TeuxDeux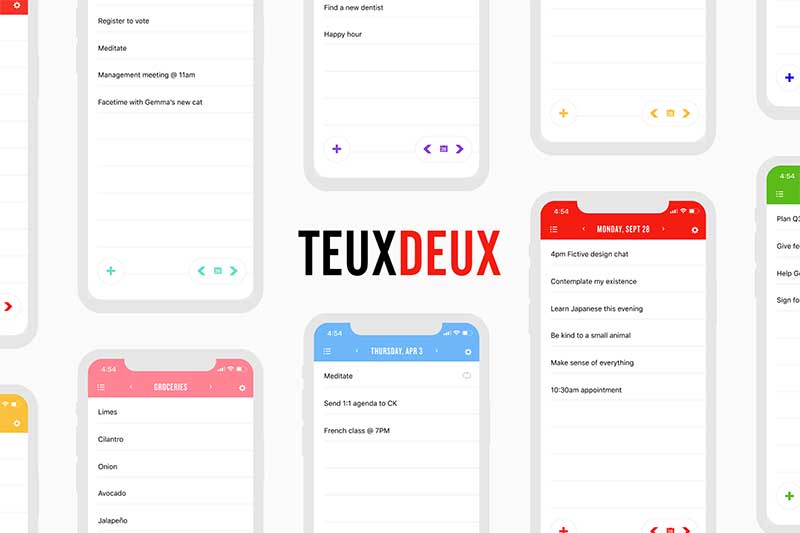 TeuxDeux is another great to-do list application that allows you to create and arrange your calendar list. It has a beautiful User interface, and it gives you a visual idea of what you need to do. You can write your tasks down anywhere and sort them into other lists later.
TeuxDeux allows you to drag tasks and drop them in other categories. If there is an undone task, TeuxDeux gets them rolled over to the next day automatically. Additionally, you can schedule recurring tasks. It also has excellent text formats.
Your to-do list is available for download on TeuxDeux, and the application can be shared with up to 6 family members.
Key Features
Creates custom to-do lists
Creates recurring tasks
Sync tasks with calendar
Rolls over undone tasks to the next day
Enables family sharing
Text formatting using Markdown
Sync on multiple devices.
Pros
It has a user-friendly interface
Rolls over recurring and undone tasks
Text-formatting is available.
Cons
It does not have a free version
Built-in Time tracking absent
Pricing
Offers free trial for 30 days
Subscription is available at $3/month (monthly) or $2/month (annually)
Microsoft To-Do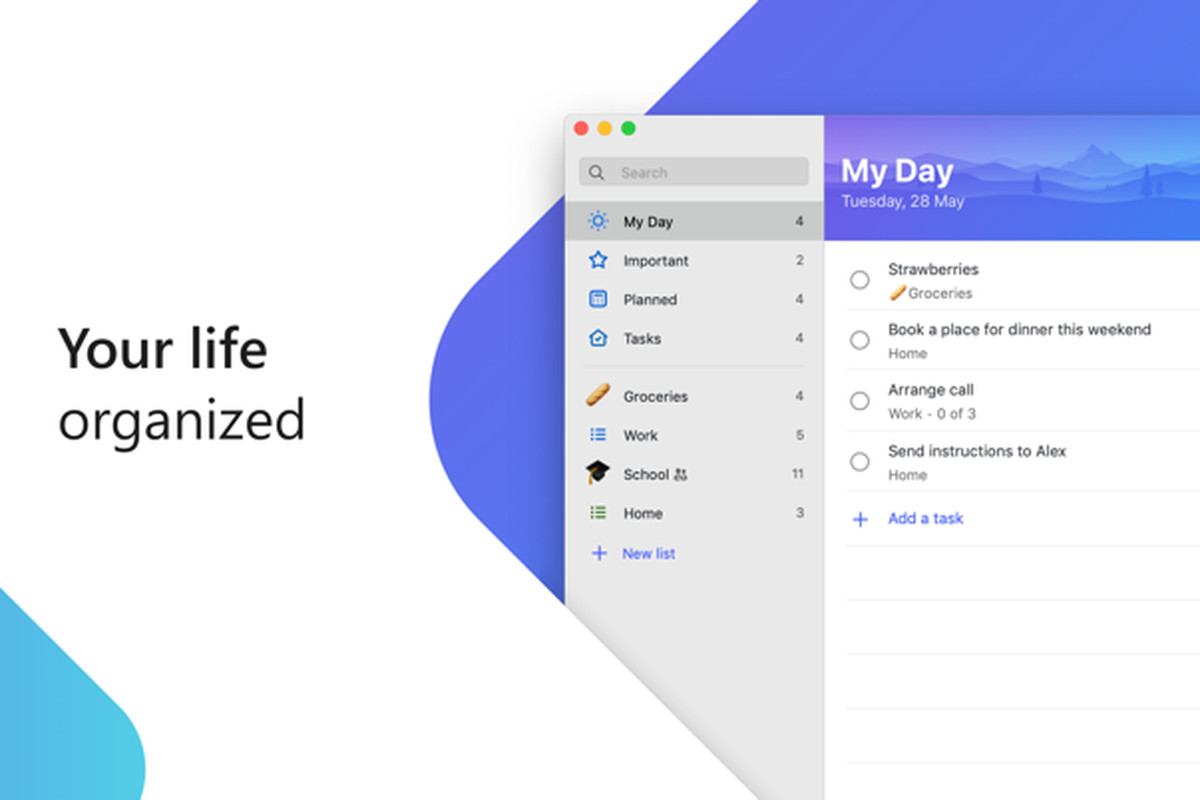 Microsoft built this to-do list app after acquiring Wunderlist in 2015; you can notice some semblance in these two applications' structure. It is cloud-based, and Microsoft To-do is an excellent option for Microsoft users. It syncs well with other Microsoft applications like Outlook and Wunderlist. You can import previously saved tasks from these applications into Microsoft To-do, or you can start from scratch.
Microsoft to-do allows you to organise, prioritise and customise your tasks with themes and colours. Also, you can add notes to your tasks and get reminders.
This application is easy and free to use. You can customise the app's interface to include a background image of your choice to each list, enabling you to recognise each index at a glance.
Key Features
Allows data sync across devices
Task reminders
Due date tracking
Allows list sharing
Task Management
Themes and colors to customise task lists
Task Prioritisation
Outlook tasks integration
Pros
User-friendly interface
It is free to use
Sync with multiple devices
Cons
Does not support another app integration other than Outlook
It does not have natural language processing
Pricing
Microsoft To-Do is a free application.
TickTick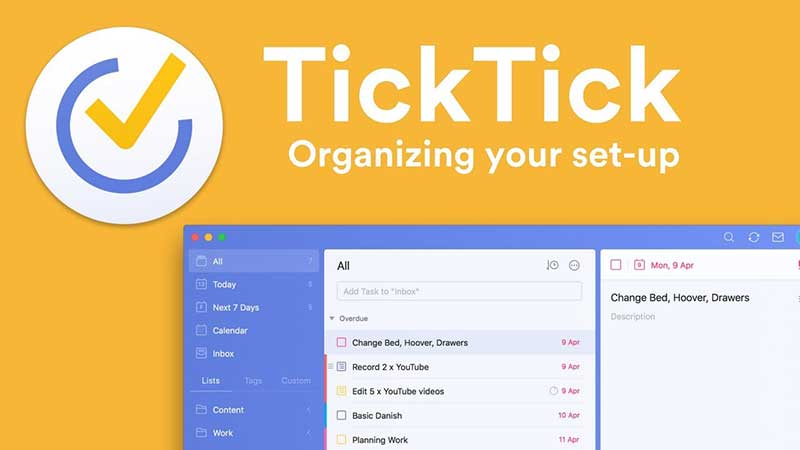 TickTick is another excellent application for keeping track of your to-do list. It is straightforward to use and supports features like lists, tasks, subtasks, and others. Adding tasks is made easier with its universal keyboard shortcut available on mobile and desktop versions. It also uses natural language processing.
This application is available on both Windows and macOS, although there is a distinct difference between the two versions. Its neat interface makes task management easy, organised, and clutter-free.
TickTick has a Pomodoro Timer to aid focus and has third-party integration, meaning you can sync it with calendars. It also has intelligent reminders to keep you up to date on all your tasks. This app helps you sort and organise your tasks with a filter.
Key features
Smart reminders
Personalised themes
Voice input
Pomodoro timer
Sharing list
Tags
Data backup
Pros
User-friendly interface
It has Time-tracking
It is a great task manager
It has a free version
Cons
Bulk of its features are only available on the paid version
Pricing
Free version
Premium version ($27.99 annually)
Remember the Milk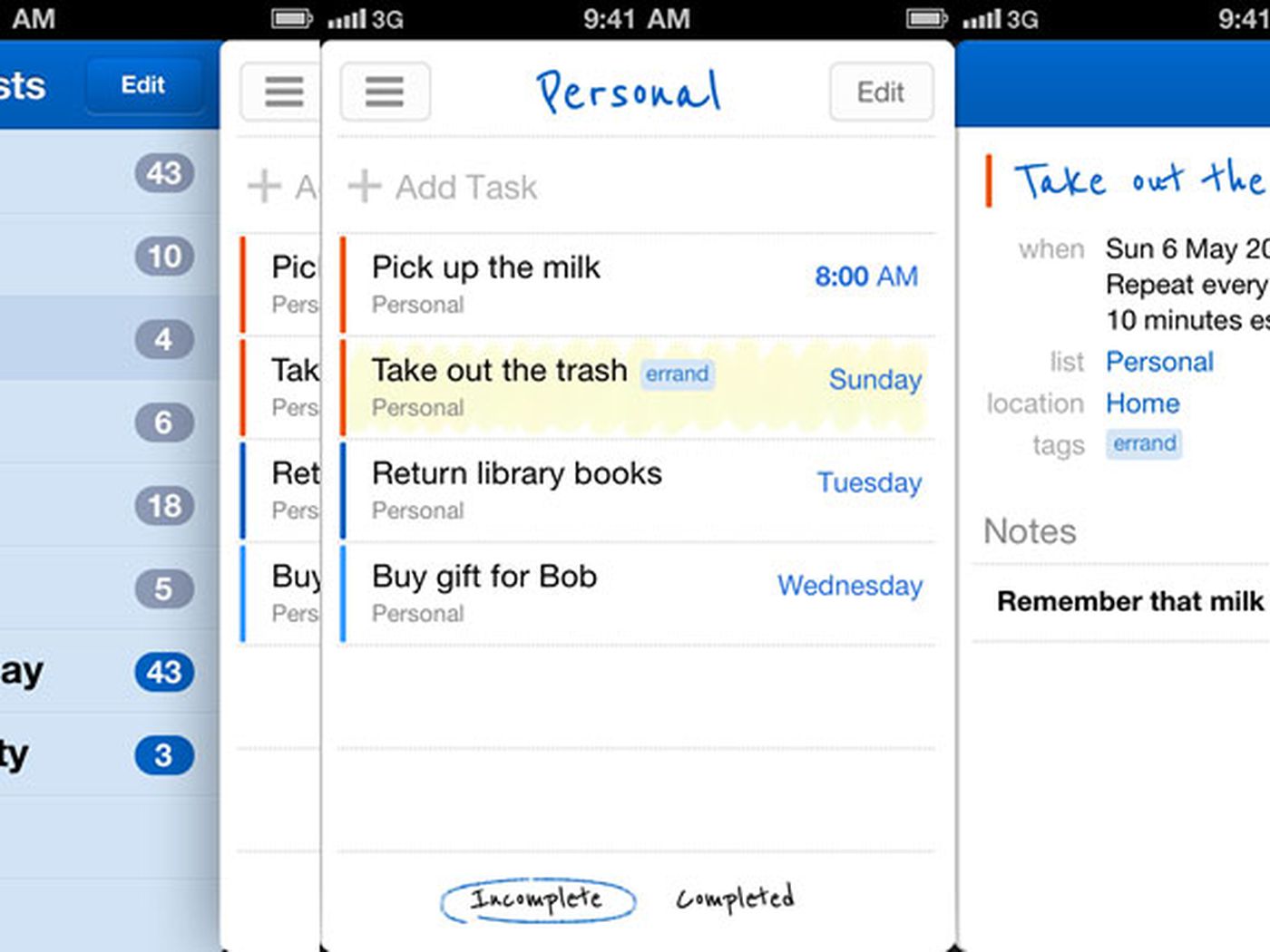 Remember the Milk has been here for quite a while and is pretty relevant to this day. It's a relatively easy tool to use. You can add tasks and categorise them as regards their priorities.
It makes sure you never forget the Milk and reminds you of other important tasks you have to do. Remember the Milk lets you write out the details and due date in one line with natural languages and sends you notifications via text or Gmail based on how you want to receive them.
For simple stuff, this application is a cute to-do list app.
Key features
Tags
Recurring tasks
Sync with Outlook
Due dates
Smart lists
Customised themes
Pros
Easy to use
Has other app integrations
Cons
It cannot support team collaboration
It can seem too basic
Pricing
Basic (Free)
Pro ($39.99/year)
Conclusion
Keeping track of your daily tasks may seem hectic if you have to do it all in your head. However, with these tools at your disposal, you can make sure you are getting the right things done.
These applications have a pleasant and user-friendly interface. With their features, you can work well with other teammates and even share with your family. They will help you keep deadlines and collaborate with your team.
References
Written by The Original PC Doctor on 21/05/2021.