Which MacBook Should You Buy?
Apple's MacBook lineup has evolved a lot since the first model was released in 2006. The hardware specifications have been updated and changed, the weight and size have changed, and even the physical appearance of the device has changed. All these changes mean there are a number of different MacBook models to choose from in 2022.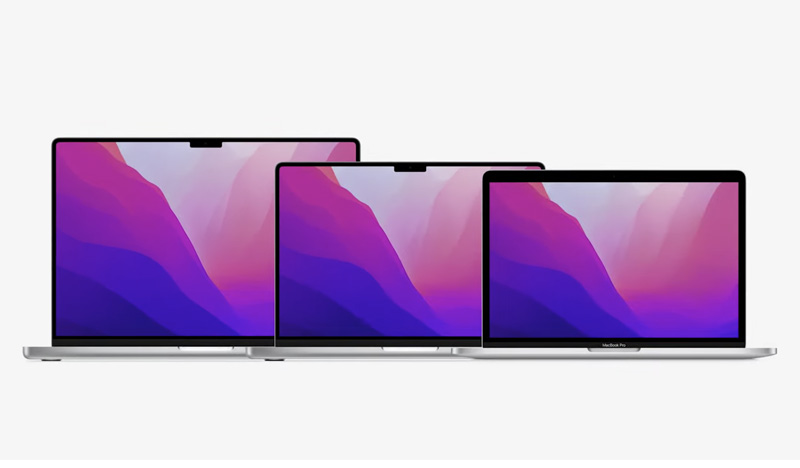 With so many options, it can be hard to decide which model is best for you. In this article, we will talk about the different Apple MacBook models, including specs and prices, to help you determine which one is right for you.
MacBook Air (M1 2020)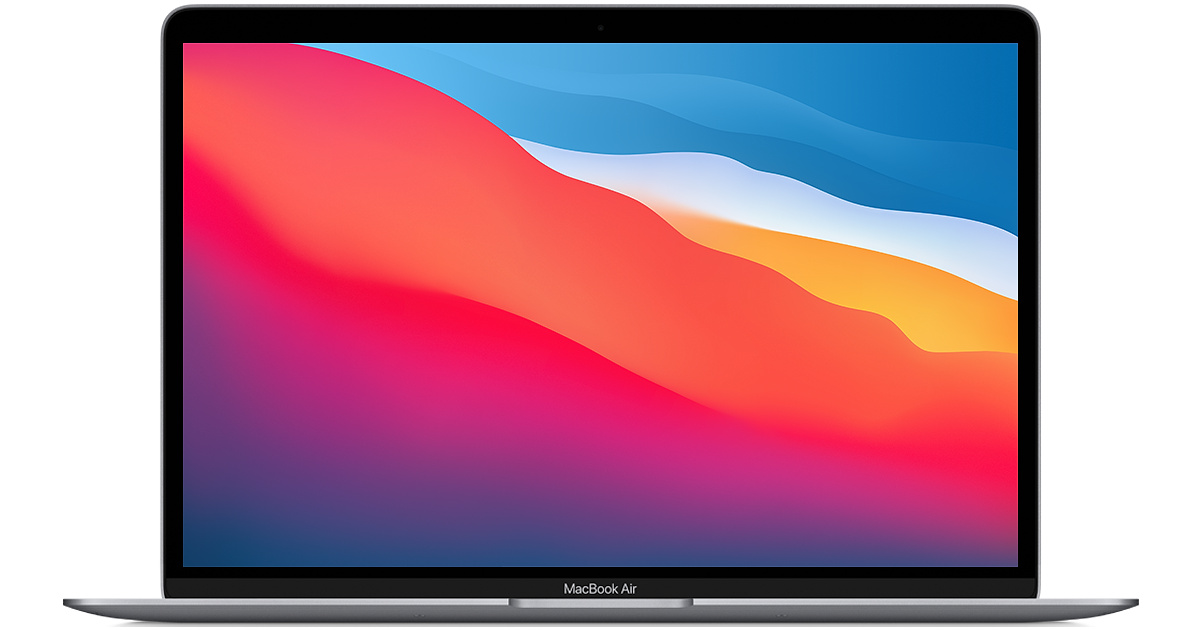 The MacBook Air is the lightest of all the Apple laptops, and it runs on the M1 chip, which is Apple's own processor based on the ARM architecture. It features an 8-core Apple M1 processor and comes with a 7-core M1 GPU or an 8-core GPU. The chip offers up to 3.5x faster processing performance than a previous generation MacBook and up to 5x faster graphics performance.
It comes with a 13.3-inch screen with a 2560 x 1600 resolution, which is plenty sharp enough to do all of your work on. It's a compact, lightweight laptop with a Retina display and a keyboard that feels soft. It also offers up to 18 hours of battery life, which is a significant improvement over the previous MacBooks.
It has two Thunderbolt 3/USB4 ports and a Touch ID fingerprint sensor, which makes it easy to log into your computer and quickly connect peripherals. This model has stereo speakers with Dolby Atmos support which gives users an immersive experience. The webcam takes 720p photos and videos at 30 frames per second which is decent enough quality to be used for facetime calls. It's super light at just 2.8 pounds, which makes it the perfect laptop for travel or school use.
This model starts at $999 with 256GB of SSD storage and 8GB of RAM, which should be plenty for most people. If you need more storage space or want 16GB of RAM instead of 8GB, you can upgrade those specs at checkout for an additional cost. It is also available in three colors: gold, silver, and space gray.
And while it's not as speedy as some of the other laptops out there, it's still fast enough for everyday tasks like emailing and web browsing. If you're looking for an option that's lightweight and thin but also highly portable and affordable, then the Air is definitely worth checking out.
13-Inch MacBook Pro (M1 2020)
The 13-inch MacBook Pro gives you a fantastic combination of power and battery life, all in a compact design. Like Air, With an M1 processor, the Pro offers serious power with eight CPU cores, eight GPU cores, and 16 neural engine cores for machine learning. It also comes with 8GB of RAM and 256GB of storage as standard, but you can add more RAM up to 16GB and storage up to 2TB if you need to. The screen is 13.3 inches with 2560 x 1600 resolution, and it can last up to 20 hours on a single charge.
The 13-inch MacBook Pro has 2 Thunderbolt 3/USB4 ports for data transfer and charging. It also has Touch ID for security and convenience and stereo speakers with Dolby Atmos support for optimal sound quality. The model also includes Touch Bar technology, which allows users to control their computers with gestures on the keyboard instead of using physical buttons or keys like on traditional laptops. It is also slightly heavier than the Air and weighs 3.0 pounds.
For the price of $1299, you get a computer that can handle any task you throw at it. This model is available in Space Gray, Silver, or Gold. It allows you to run multiple apps at once, such as editing photos or videos while streaming music in the background.
The 13-inch MacBook Pro with M1 is a great option if you're looking for an extremely portable, better battery life and powerful laptop that's up for just about anything!
14-Inch MacBook Pro (M1 2021)
Apple's 14-inch MacBook Pro, the 2021 model, is one of the most powerful laptops available. It's got Apple's powerful M1 chip, which brings unprecedented performance to the company's laptops, and you can get it in your choice of two chip models: M1 Pro or M1 Max.
The M1 Pro has up to 10 cores CPU, with up to 16-core GPU, while The M1 Max has up to 10 core CPU with up to 32 cores GPU. The model has 512GB SSD as its base drive size, but you can upgrade to 8TB if you like. It also comes with 16GB of RAM as standard, but you can get up to 32GB.
It has a 14.2-inch Liquid Retina XDR display with a native resolution of 3024 x 1964 pixels. It also offers up to 17 hours of battery life, which is more than enough for a full day's worth of work. It can handle all sorts of tasks like editing videos and playing games without sacrificing battery life or performance.
It has all the ports you'll need: four Thunderbolt 4/USB-C ports, an HDMI port, an SD card slot, and MagSafe charging. The headphone jack and the Touch ID button. The audio quality on the MacBook is amazing. It has six speakers arranged in pairs, which allows it to deliver immersive sound with Dolby Atmos support. The webcam on this model is 1080p, which is good enough for video calls.
This MacBook Pro is a powerful, highly capable laptop with good battery life. But it is not cheap; the price starts at $1,999. If you're looking for something with a bit more portability and performance, then this is the laptop for you.
16-Inch MacBook Pro (M1 2021)
The 16-inch MacBook Pro is one of the best-known models because it has so many features that make it stand out from other models in Apple's lineup. It comes with an Apple M1 processor, and there are two options for this model, like the 14-inch MacBook Pro: the M1 Pro or the M1 Max.
The M1 Pro has 10 cores CPU with 16 cores GPU, while the M1 Max has 10 cores and 32 core GPU. You can configure it with up to 8TB of storage and 64GB of memory. It has a 16.2-inch display with a resolution of 3456 x 2234 and a mini-LED backlight, which allows you to adjust the brightness at a micro-level and gives you the most accurate colors possible.
The 16-inch MacBook Pro also provides up to 21 hours of video playback on one charge, making it very good for productivity and creativity on the go. It also offers the same port connectivity options as 14-inch MacBook Pro models.
It is the most powerful MacBook you can get, but it's also the most expensive; the price starts at $2499. If you need the most powerful MacBook that Apple has to offer and are willing to pay for it, you should absolutely buy the 16-inch MacBook Pro (M1 2021).
Conclusion
We hope you found this guide informative and that it was able to help you identify the MacBook that's right for your needs. Perhaps, though, it simply made you realize just how many choices Apple gives its consumers. Ultimately, the best choice is the one that matches your own personal preferences, but hopefully, this article helped you make an informed decision.
References
https://tech.co/laptops/which-macbook-should-buy
https://www.wired.com/story/which-macbook-should-you-buy/
https://www.tomsguide.com/news/which-macbook-should-i-buy-heres-what-you-need-to-know
https://www.cbsnews.com/essentials/best-macbook-apple-laptop-buy/
https://www.macworld.com/article/230162/which-macbook-should-you-buy.html
https://www.apple.com/mac/
Written by The Original PC Doctor on 15/4/2022.