How to Use Technology to Spend Less on Your Groceries
Technology has changed more than just the way we communicate with each other. It also has made a significant impact on the way we shop these days. From using grocery apps to finding coupons online, there is a ton of technology flying around in the grocery industry. Some may argue that it's too much technology, but the truth is it helps us spend the least amount of money on our groceries every month.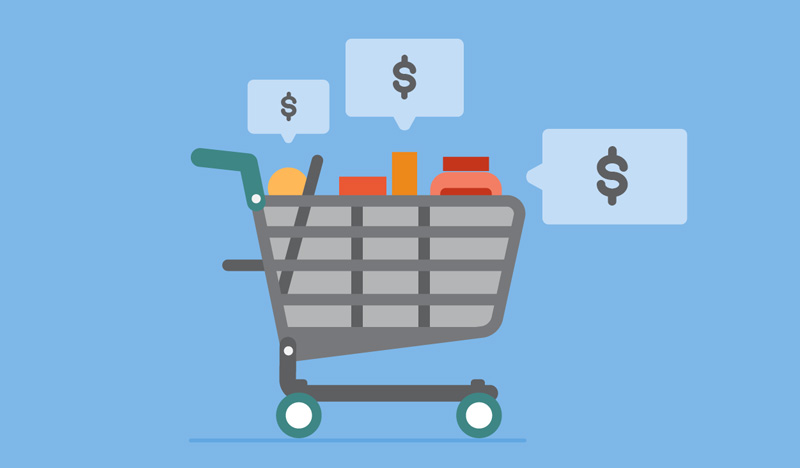 It's important to take advantage of all of the technology at our disposal because saving money is one of the main resources that makes life so much easier. In this article, we will be covering different ways to use technology to help lower your grocery bill.
Digital Coupon
We all know that coupons can be a great way to save money on groceries. You just have to remember to bring them with you and keep track of what stores accept which coupons and who gives double coupons for which items, and well, it's a lot of work. Luckily, there are apps that do all of this for you.
RetailMeNot is one of the most popular coupon websites, and it lets you find coupons and codes at local stores and online. You can save on everything from food to clothing. The site also offers cashback opportunities with select retailers so that you can earn even more savings when shopping.
Shopadocket is Australia's most trusted free coupon company. Our savings app has 1000's of local deals and great offers. It has a lot of stores in its database, and it offers a wide variety of coupons to give you the best deals on the products in your shopping cart. You can search for the store where you will be shopping and see if it has any deals or offers that will help you save money on your purchase.
Digital Grocery List
When it comes to grocery shopping, most of us are pretty bad at it. We often buy more or less than we need. However, making a shopping list is one of the best ways to make your shopping easier and more efficient. You might be used to whipping out a scrap of paper or writing on your hand, but these days there are lots of mobile apps that make it easier than ever to make lists. They're easily editable and shareable.
Buy Me a Pie! is an app that helps you organise your ingredients list by aisle. You can also share your lists with other members of your household, so everyone can add what they need while syncing up on the latest deals.
Bring! is another grocery app that allows you to add photos of ingredients so that you can remember what you want to buy by sight instead of just text. And this is great if you're buying more than one item per category: the photo will make it easy to remember which specific brand or variety of an ingredient you want to bring home.
Cashback Rewards
Cashback reward websites and apps work by giving shoppers a percentage back from their purchases. They have been around for a while, but advancements in mobile technology have made them even more useful. You can now earn cashback on purchases made from your phone or tablet without having to wait until you get home to shop online.
Shopback is one of the leading cashback websites that helps shoppers save money and earn cashback by providing a variety of ways to shop, including in-store, online, and on-the-go. Shoppers can save up to 30% cashback at more than 1300 of Australia's most popular online stores including The Iconic, eBay, Myer, Amazon, Booking.com and David Jones.
Cashrewards is one of the best websites for cashback services in Australia. Like other similar sites, Coupon Cactus has partnerships with over 1,700 favourite brands retailers, so any time you shop at these places using the Cashrewards site.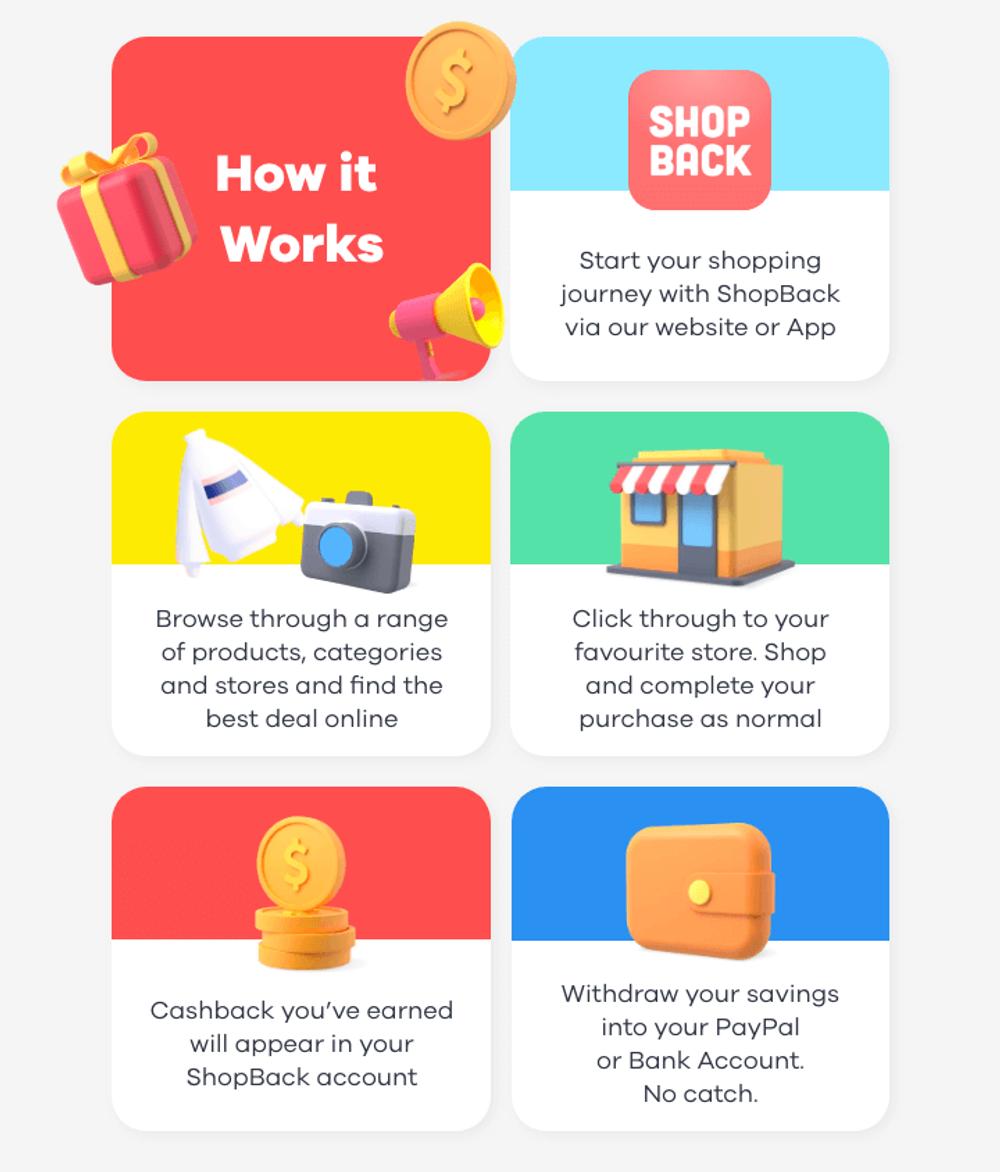 Price-Comparison
If you're looking for the lowest prices on groceries, it can be difficult to know exactly where to go. However, you can try price-comparison apps which will show you the lowest price of your desired item in stores near you. Some of them even tell you if they have coupons that are good on that product at specific stores, so you always know the best deal.
Frugl is a great app because it is an everyday grocery app for everyone. Compare prices for grocery retailers such as Woolies, Coles, Aldi and also permit you to create and share lists and much more!
Smart Cart is another price comparison app that helps users compare their entire cart between Coles and Woolies so they can always get the best possible price for their weekly groceries shop.
Meal Planner
Meal-planning sites or apps let you create a shopping list based on the meals you plan to cook. It's a great way to help you figure out exactly what you need so that you can avoid buying anything extra that you don't really need. It also helps make sure that you have all the ingredients you need, so you won't waste food or money by forgetting something and having to go back out for it.
Paprika is a meal-planning app that helps you find recipes on the web and save or download them for later. You can also use it to create meal plans, which will help you buy only the ingredients you need for each recipe when you go shopping. Using this app will help you avoid wasting food and money.
Eat This Much is a site that helps you plan meals by creating a personalized meal plan based on your budget and dietary preferences. It provides recipes, a grocery list, and other helpful features to make sure you're eating well while saving money at the same time!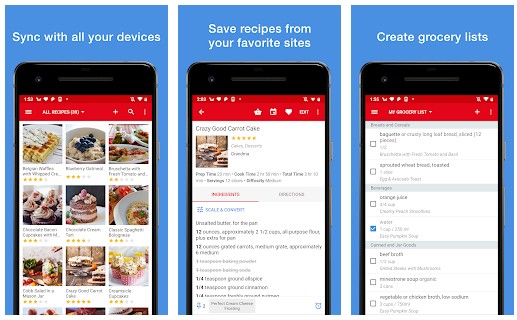 Conclusion
Technology has made it possible for us to live more comfortably, less stressful lives. It also offers a number of ways to save money, even grocery shopping. By shopping online, adapting our spending habits, and researching where we can save on groceries, we can reduce the amount that we spend at the grocery store.
References
https://www.makeuseof.com/tag/use-technology-spend-less-groceries/
https://www.retailmenot.com/
https://thekrazycouponlady.com/
https://www.getbring.com/en/home
https://buymeapie.com/
https://www.tada.com/
http://www.couponcactus.com/
https://basket.com/
https://flipp.com/home
https://www.eatthismuch.com/
https://www.paprikaapp.com/
Written by The Original PC Doctor on 16/4/2022.