What Is a Network Attached Storage (NAS)?
In any operating system, the use of data is essential to the proper functioning of both internal and external clients. Data loss is an expensive affair, mostly for businesses. The effects of it mean loss of ample time trying to recover or set up from scratch. Again, loss of time equates to colossal losses of income. Besides the external profit losses, the major problem trickles down to the lack of morale in the staff working in the organisation.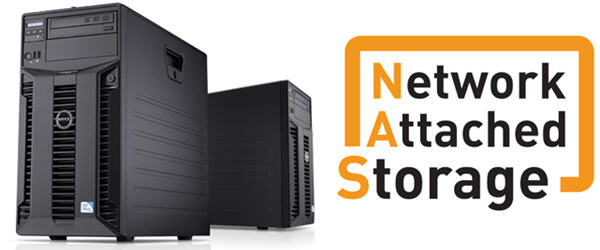 A recent survey on the impact of data loss in organisations indicates a grim picture. Three primary causes of data loss stand out.
System or hard drive failure reflects about 67 percent of the overall index
Human error comes in second with a 14 percent margin
Software failure contributes to 10 of the total data loss index in most companies.
When you consider the above, there are simple options that come into practice. You need to invest in a reliable storage mechanism. Also, your staffs need to be compliant with the technology to minimise human error. Lastly, there should be room for growth and expansion in your storage mechanism. If that is so, then Network Attached Storage is the best option for your problem.
Network Attached Storage or NAS
It is a robust storage facility located in the local network to improve the safety of information. The system allows the fast storage and retrieval of data based at the central location. The access is only for authorised personnel with a coded approval passes. Though it is a storage system, NAS is a smaller version of your computer embedded in your network. Simply put, it is a discreet mini CPU to keep your data for future reference.
NAS Setup
It optimises the local area networks to allow the storage of data from a centralised location. The location is easily accessible by the users, and files are safe to the authenticated user. There are three main operating functions of NAS.
The storage mechanism in soft is placed in a NAS box. The hardware unit becomes the server unit for the local network. In essence, it consists of the drives, CPU, and random access memory. It is good to know that the NAS box comes in a preconfigured manner for ease of use.
Unlike the general servers, NAS operates a lightweight system, better known as the operating system or OS. It functions by only storing and relaying the retrieval of data or file sharing. General servers, on the other hand, perform more significant roles with the inclusion of data storage.
Data transfer protocols give you access to files from the central storage system. With the ease of access and information sharing, clients or staff can make timely reference on any information they seek. Ideally, the files are secure from any malware. The transfer and access of data are through several formatting of protocols.
Network File Systems
Server Message Blocks
Apple Filing Protocol
NAS Operations
Four functional operations stand out for this system.
The Administration
Since the hard drive comes in a preconfigured nature, it has little complications in the usage. You have everything at the touch of your browser and click. As such, you do not need to be an expert in IT to use the functions of the system. Again, NAS is compatible with most smartphones and other non-office gadgets. This enables you to work with other connections like your domestic television and other servers.
2. Protection
The number of storage slots in any device matters to the user. The most basic ones have at least two hard drives. This expands according to the nature of configuration and type of usage for the client. Some may even reach 12 slots of hard drives. In NAS, the system uses the RAID system. It allows the safe storage and careful retrieval of data and files. In ensuring safety and convenience, NAS works on four RAID levels. These are
With a slot of several independent disks, it allows the user to allocate several files to different slots.
This provides storage in smaller spaces. Thus, the user only accesses about half of the storage capacity of the facility. Mostly, two drives are working independently. Your data is still safe with one in case the other crashes.
This avails three hard drives for usage. It allows more space and more reliability above RAID 1. Besides that, it is cost-effective.
This is the best option for data users. It provides more extensive storage facilities and more efficient retrievals. Furthermore, it is more stable and has less crashing in its operations. This translates to better services for the user.
3. Expansion
The system comes with extra slots to enable you to add more storage. This translates to the advancement of work without installing other storage. Besides the cost, it saves on time. The installation of any system means an upgrade and can shut down operations for a while.
4. Cost of Use
Generally, servers consume a lot of energy. Comparatively, NAS has less consumption of power while in use. Additionally, you can easily switch to standby mode when you do not need it. The other users will see it on their gadgets and can switch it on when they need the service.
NAS Product Categories
Mainly, there are three main categories of NAS products on the market. These can come in different drives, support, storage capacity, and expansion scaling.
a. Enterprise NAS
As the name suggests, it is about the high-end companies that work with large amounts of data storage. It is quick and secure storage of information of all types and sizes. The system has a clustering ability to allow essential files to be stored and shared in real-time. Despite the bulk storage encryption, the user can still find files and share data in record time.
b. Middle Market NAS
This has its bulk of users from the middle-level businesses that do have valuable data to work with. It ranges from one to several hundreds of terabytes of encrypted data. The main difference from the high end is one. The middle market NAS does not have the capability of clustering data.
c. Desktop NAS
This belongs to the low end or rather the less bulky users of data. It may include smaller income businesses and any domestic user. It provides storage similar to the cloud NAS. It has less encryption of data and does not cluster.
NAS Benefits
The use of NAS in your organisation provides several advantages:
The NAS system is on the computer or laptop. While most gadgets keep reducing in size, the system keeps improving in capacity. You can have the smallest device like your computer, yet have a sizeable amount of storage data for your network. It is this convenience of additional storage that makes it popular. Again, you can upgrade by gradually increasing the slots without the overall overhauling the system.
Due to the ease of storage and retrieval from a centralised system, several people can communicate without creating duplication. The transfer of files becomes less bulky, unlike the traditional emailing and photocopying. So, hundreds of files can be shared via a short time without a problem.
Unlike most cloud storage, NAS is private and accessible only through authorised authentication. It helps you have peace of mind knowing no one can hack into your data. It is like creating your discreet cloud storage account on your computer.
The NAS operating system allows you to have an automatic backup in your frequency. It is prudent to have your data secured daily. In case of other commitments, you are sure to have the references tomorrow at the touch of a button. Manual updates work but are not as effective as the automated ones.
Accidents happen in a flash. It can be a spill on your laptop, a crash, or anything unsafe. When that happens, you can be out of operation for a while as you fix your gadget. NAS assures you of retrieving data even when the laptop is faulty.
With a simple fix on your computer, you are ready to use it. The inbuilt pre-configuration makes the user at home with the startups. Thus, you have little to worry about the setting up of operations.
NAS Vendors
In the market, you will find numerous dealers fronting their devices. You need to have your due diligence right in research. You have to look into the originality and manufacturer. Then, look into your financial ability, and lastly, the overall after-sales services. In short, be vigilant.
NAS versus SAN
It is foolhardy to point out what is best for you. It is your basic needs and that of your organisation that will dictate your preferences. All in all, you have the pros and cons all over for your conclusion. If you are in confusion, the information above should guide you. Indeed, NAS provides the best source of quality and cost-effective systems in the market.
References