Top 12 Essential Travel Apps for 2020
Going on a trip, whether on vacation or business, requires a lot of planning. It is not just another travelling excursion. You have to consider several things to have the most memorable time. Since the last few years, people are increasingly relying on the smartphone gadget for nearly every transaction. To understand how vital the smartphone is in life, kindly visualize a single day without it. Well, I see your guess is similar to mine.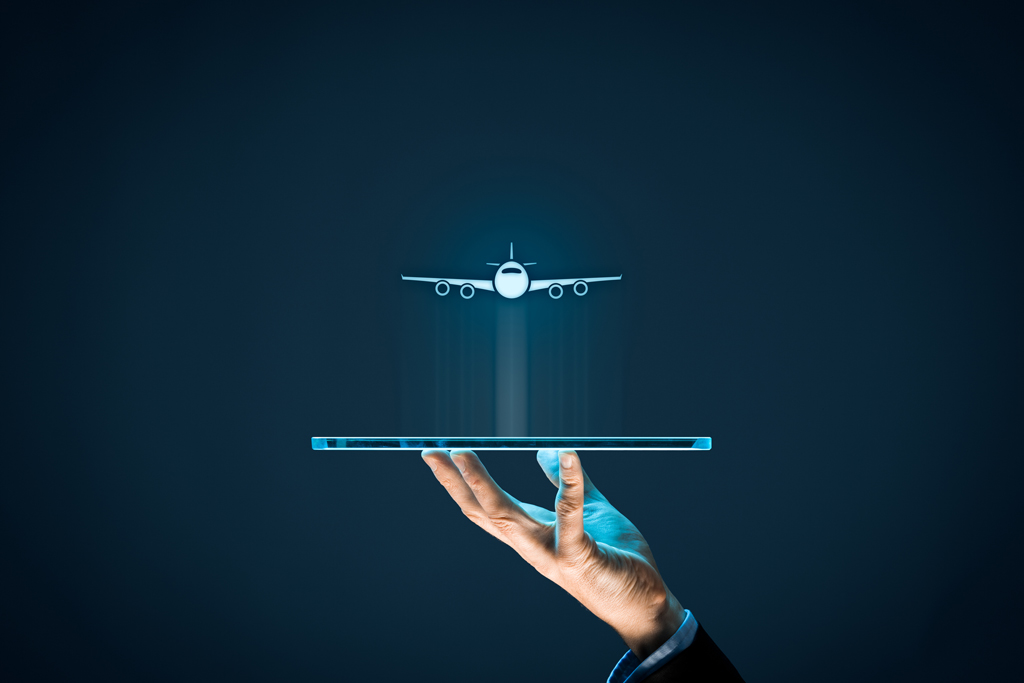 Technological advancement is making things more comfortable for us. By the click of your smartphone screen, you can open the entire world of opportunities in front of you. The phone is a virtual bank in your hands. Also, you can plan your trip itinerary, make flight and hotel bookings, and make bank payments. If you are a travel enthusiast, this platform will expose you to the 12 most essential travel apps you should have in 2020.
Tripwise
Travelling involves going through foreign cultures for a certain period. It is dangerous to venture out without any potential insurance coverage. As it can be, accidents can happen spontaneously. This mobile app helps you access several benefits about where you are going. Besides travelling insurance alone, you can have a point of destination information.
This information includes emergency numbers and other hotlines. Hospitals are good since you never know when you will fall sick. Tripwise helps you locate the Allianz Global Assistance partner hospitals worldwide. You may also track the flight before the departure date. With a touch of health and first aid information, the price of having this app is free.
Priority Pass
The regular flyers have a sense of belonging to a specific class and flight amenities. If you are a premier or business class flyer, it is good to have a decent rest after flights. This helps you fight off the jetlag. There are other benefits that accompany the lounge access, depending on your current active status.
Ideally, even the widely travelling person may never know all the airports in the world. Having this app helps you relax and meet other people along your travels. Additionally, you have the luxury of enjoying a hotel-like atmosphere if there are any long connections intervals. In short, this app ensures your travelling is smooth and comforting.
Skyscanner
Everyone wants the best deals within the most comprehensive discounts available. In airfares, flying business class can be a challenge to the majority. In such cases, you have to scan through the best possible budget class opportunities. The Skyscanner app is what people opt for as their search engine. It provides you with in-depth information on the routes and airlines from your departure point to the destination.
Additionally, you have the luxury of enjoying fair hotel rates from the same app. In some destinations, you might find car rentals and airport transfers within the same package. This helps you understand the money-saving options you have in the day.
TripIt Pro
With TripIt Pro, you have a personal travel assistant on your phone. It will help you make all the upcoming itineraries from your couch. With the advent of travelling, you have all the necessary details of your flight and other stay reservations long the way. If you think that you need a travel agent, the benefits of your comfort will save you money.
You are sure to receive all alerts from flight delays, transfers, and upgrades. If you prefer a particular seat, the app will help you in tracking the availability. As you require the relevant information of your destination, TripIt Pro avails it to you. Most of these benefits are free, though a few are at a premium.
Hopper
The travel industry has fluctuating fares and packages according to the seasons. The Hopper app on your phone gives you a rest from the worries of finding the best fares. If you are planning any trip, you select your dates on the app. The system offers you the best fare predictions on offer. An extra is you can book the flights and hotels that have discounts through the app.
While doing so, there are other things to enjoy. You have the peace of mind about your reservations. After selecting your preferences, the app will keep prompting you with alerts until you find your match. That is when you can transact your deals.
Trip Advisor
When you want to travel to a new destination, you need all the relevant information from others already there. Trip Advisor app on your phone will help you with that. In the first place, you have a platform to sample all that there is. From hotels, cruise ships, flights, and what to do at your holiday destination.
You can also interact with fellow travellers on the questions and reviews segment. If you have a personal question, the answers are ready once you enter your concern on the app. This brings you closer to your ideal destination, from the booking, flight, stay, and interaction with the locals. It is a must-have app if you enjoy exotic destinations.
Kayak
This is a reliable search engine when it comes to travel and holiday destinations. It is a member of the Priceline group together with others like Booking.com and RentalCars. This offers you not only the most comprehensive flight offers and discounts but also other deals. With Kayak on your phone, you have information on airfares, where to stay, rental cars, cruise offers, and vacation packages.
The best deals on the app are diverse. As a search engine, many providers sell through it. Eventually, it provides a better environment for the end consumer like you. Whether you are on business or holiday, you will never miss finding something on Kaya. It is easy to search with simple instructions and real-time results.
KnowRoaming
It is a travelling SIM card that allows you to access your conversation across the world. If you are travelling in the Americas, Europe, Asia, or Africa, you may think of having the local SIM cards from the domestic providers. That is something of the past with this platform. Though it may be expensive, it provides convenience in over 200 hundred countries worldwide.
All you do is buy data bundles and continue communicating. On top of that, it offers a WhatsApp package for its users in all the countries. Most importantly, the SIM comes in all sizes. That means you do not have to change phones to accommodate the new format.
City Mapper
The best way to enjoy your holiday is by interacting with the locals. Getting around can be a nightmare if you are not familiar with the area. That is why City Mapper is here. It is the best app that gives you an exclusive integration of all the transport availabilities in any particular city. Mostly, people will hop on trains and buses.
Unlike the major cities in the US, the Netherlands have good sceneries if you can walk around. That is just one of the benefits that this app will provide. Therefore, be brave and try something new for a memorable holiday. Download City Mapper today.
Google Translate
To have the best interaction, you need to communicate well in the local language. This app comes in handy in helping you. It offers you a real-time translation in almost any language. Having a local tour guide is suitable for your convenience. On the contrary, not everyone can travel through travel agents.
Again, having this app creates an interest in wanting to learn the local languages. Aim your camera at the characters you need to translate. The caption will have its translation in your language of choice in seconds. You can also have the app in audio conversion.
WhatsApp
The world over, this app is famous as a means of communication. It is cheap on data and has many options. You can text in a chart engagement. Similarly, there is the option of voice and video calling. As you travel, make sure this app is up to the latest version.
In areas where communication is under surveillance, this app gives safe encryption from your phone to the recipient. That eliminates the risk of hacking in your conversation. The aim is to secure your privacy. So, have your app ready for that one in a lifetime trip.
Uber
In most countries, this app is available to the populace. It is the most affordable and reliable mode of a taxi. You can choose from several packages that are on offer. The payment methods are flexible to suit your preference. In case of any inconvenience, you can lodge a dispute with the company. True to their reputation, your issues will be solved amicably.
With a presence in all the continents, you can have a simple app from your home country and use it across the world. That makes it convenient in terms of language and communication. Also, it presents stability since you are using the same system you are familiar with from your home country.
Enjoy your trip.
References
Written by The Original PC Doctor on 25/01/2020.