Tesla 'Very Close' to Level 5 Autonomous Driving Technology, Musk Says
For years we've been dreaming of a feature where cars can drive themselves, while the occupants scroll through social media pages or watch the favourite movies on Netflix. The dream had a name- Level 5 autonomy, and it's about to be true, says Tesla CEO Elon Musk. In the World AI Conference in Shanghai, the CEO said he's certain that Tesla will deliver basic Level 5 autonomy in its cars as soon as this year.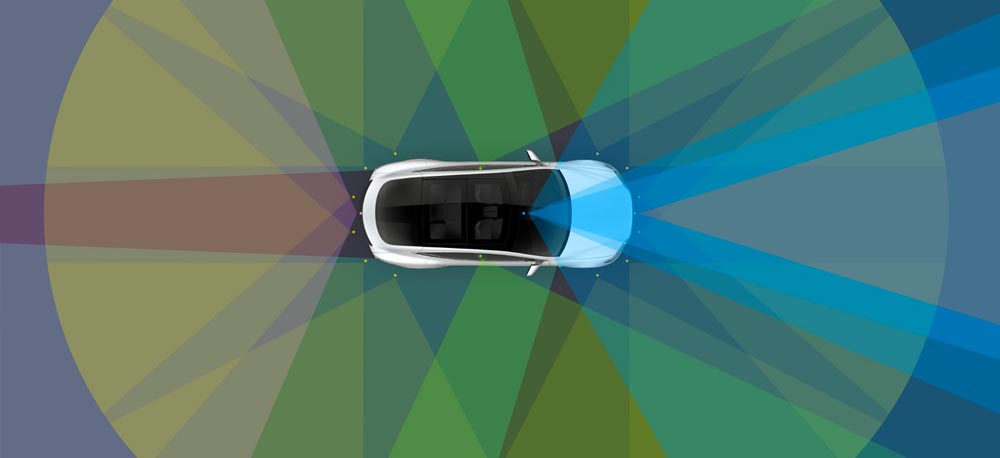 Tesla Level 5 Autonomy
Tesla Autopilot is the only advanced driver-assist system that gets huge news coverage today, but it's only a level 2 self-driving tech.
Tesla has continuously updated the system through the over-the-air software updates and it contains many Level 3 features.  In a way, the system may be considered Level 3, but there's no way to ascertain this.
According to the National Highway Transportation Authority (NHTSA), there's yet to be any Level 3 Systems on public roads.
Level 0 – self- driving is characterised by complete human control.  
Level 2 – systems can control both the steering and braking simultaneously under some situations. However, the driver must continue to monitor the driving environment at all times and perform the rest of the driving tasks.
Level 3 – systems can perform all aspects of driving tasks in certain situations. But in those situations, the human driver must be ready to take back control of the car when requested by the ADS. In all the other situations the driver performs all the driving tasks.
Level- 4 – systems can perform self-driving, but in only selected circumstances and on specific roads.
If you're familiar with Tesla Autopilot, some of the definitions above might fit it, but jumping to Level 5 would be an epic accomplishment.  Level 5 vehicles are completely autonomous in any situation: they require no human.
You can sleep in the car, while it takes you to your destination. You can even send a car out on its own. Level-5 systems can do all the driving in all situations. The occupant of the car is passengers and they don't get involved in the driving.
Although Musk says Tesla can deliver level 5 autonomy as soon as this year, he's careful with his words and only mentions "the basic functionality". He also doesn't say when level 5 autonomous systems will be available to the public.
Musk seems informed of the challenges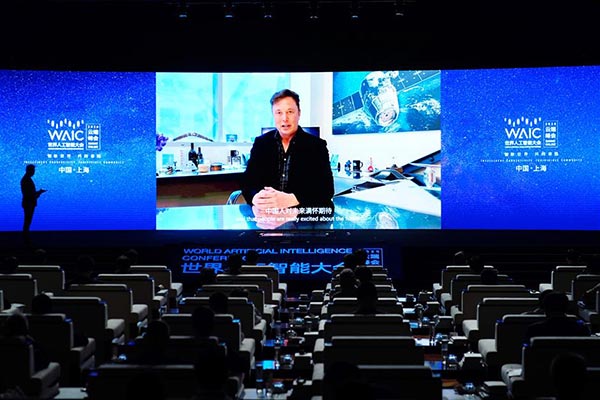 In a video recorded for the Chinese AI Conference, Elon Musk says there are no fundamental challenges for level 5 autonomy. But he acknowledges that there are still some small challenges that need solving before the system becomes fully functional.
Even though Level 5 autonomy will handle a vast majority of situations, Musk admits that the real world is weird and more complex.
The AI used in automated driving systems has limitations- and it not just the software, but also hardware. However, Tesla is developing heat projection and cooling systems to provide computers in Tesla vehicles a major improvement soon.
Furthermore, having level 5 autonomy in the lab is not the same as delivering it to the customer. They need to build a lot of trust with their consumers first, so the consumers can adjust to the reality of full autonomy. Then, there's the entire issue of regulatory approval as well.
So Musk's declaration that Tesla is very close to solving self-driving and for autonomy should not be taken as the commitment of delivering that dream to customers in 2020.
Tesla self-driving tech comes under an increasing scrutiny
Tesla's autopilot system has been in the center of several investigations following a chain of crashes where the technology was involved. Most of the accidents occurred because the drivers were misusing the technology, thinking it more capable than it is.
Also, engineers from other industries like aerospace have been critical of Tesla's lack of LiDAR and to support this, they cited the many autopilots related accidents. According to them, the technology is below average.
Tesla's camera-based system also struggles to differentiate objects when the sun is on the horizon or when an object crosses the car's path. 
Apart from the minor setbacks, Tesla has seen huge success, especially in the Asian market where it sold over 15,000 Model 3 cars in China in June.
Tesla is a company capable of both learning from an unrivaled amount of data and quickly releasing those learning to its customers. Its self-driving technology is currently the best in the world and it's advancing faster than any other automotive company in the market.
Other key players in the market including Uber Technologies, Lyft, Waymo, and Amazon are eyeing Level 5 autonomy and have invested billions in the autonomous driving industry.
But with even the increasing need for ventures like self-driving vehicles in 2020, Musk is probably being too optimistic about the Level 5 autonomous technology.
References
Written by The Original PC Doctor on 10/8/2020.