Apple AR Glasses Could Arrive in 2022, According to a Recent Report
It's no secret anymore. Apple has been working on Augmented reality headset and glasses for ages. The Bloomberg report has just confirmed that we might see a high-resolution VR/AR hybrid headset by 2020 and Apple AR glasses by 2023.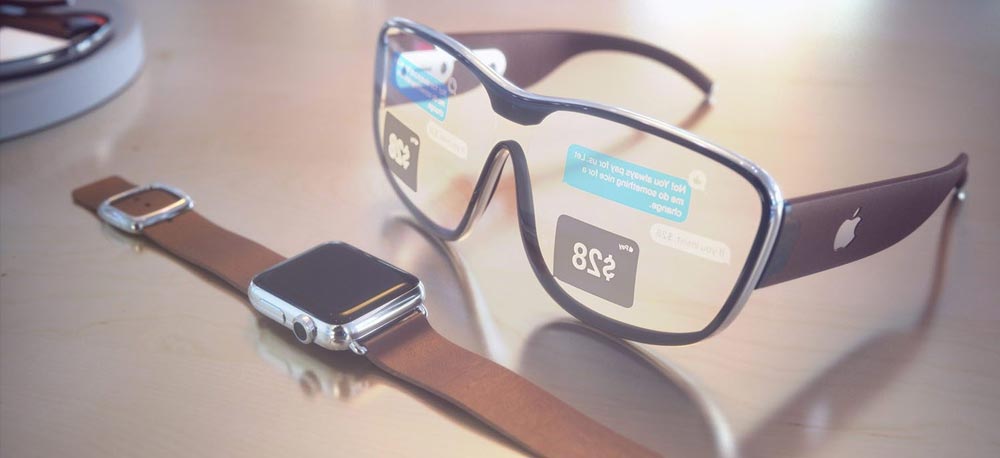 According to Ming-Chi Kuo, an analyst with TF International Security, the Augmented reality headset and glasses will mark Apple's major expansion beyond the iPhone.
Ming-Chi, who has been right about Apple products in the past, predicts that 2020 is the earliest release year for Apple headset. This information lines up with the recent report published by Bloomberg, which suggests that the company will release the first headset by 2020.
What we know so far
According to the report, Apple is working on two Augmented headsets codenamed N301 and N421.  The head of Apple's Technology Development Group Mike Rockwell built a team of 1000 skilled engineers whose core work is to design and develop products aimed at toppling the VR and AR divisions.
Device N301
It's designed to take the best of both the VR and AR world. This VR will cover digital gaming experience and the way users consume content, while AR will overlay information like text messages, time, and maps in front of the user's eyes.
Initially, the team designed N301 as an ultra-powerful system, with graphics and processing speed never heard of on a wearable headset.  Although the processing speed of the system was so advanced, it produced so much heat, making it impossible to place it into a sleek headset.
So Rockwell's team designed a separate stationary hub resembling a small Mac, which could be sold together with the Headset. The hub connected the headset via wireless signal, and the headset operated in a less-powerful independent state.
However, the N301 in development today is a bit different from the previous one and features less advanced technology.  The headset will feature ultra-high resolutions screens that will make it difficult for the user to differentiate between the real world from the virtual one.
Additionally, it will feature cinematic speakers to make the experience in both the real and virtual work more realistic. Although it will still come with the hub meaning the download speed might be slower, and the graphics might be not very good too.
N301 prototypes look like a smaller version of Facebook Inc.'s Oculus Quest VR headset with a more fabric body and less plastic. It will be wire-free and have its App store, which focuses mainly on gaming and content streaming.
The device will also act as a super-high-tech communication device, especially for virtual meetings.  The headset and the AR glasses might even come with Siri. Apple has already reassigned some engineers from Rockwell's team to work on Siri's interface.
Device N421
The N421 is the long-awaited Apple AR Glasses. It's a lightweight pair of glasses that offer AR via Apple's existing ARKit technology.
The Apple AR glasses will display information on both lenses, and the user will use hand signals to control them via gestures on and in-front of the frames. A connected iPhone will handle all the process of the glasses.
The glasses wouldn't come with a conventional camera, but with LiDAR scanner to power the Augmented Reality experience. Most probably, they won't be a sunglass version, because the display won't work with tinted lenses.
Recently several Apple patents have appeared explaining how specialised lenses could be used to generate images on a user's eyelid and how touch screen surfaces could be controllers.
What does Apple's augmented reality look like?
The best way to understand Apple's AR road map is by reading the complete Bloomberg report.
Although we have covered some information from the report, you'll still find more details on both the VR/AR headset and AR glasses, how they work, and a brief glimpse into the future of Apple's augmented reality landscape.
If you don't have time, all you need to know is that Apple is creating a strong AR collection of products that will hit consumer preferences and numerous price points.
From the report, N301 seems like a powerful headset tailored for VR and AR fanatics and hardcore gamers. The N421, on the other hand, will be similar to the iconic Apple Watch, which enjoys a larger audience.
The devices will also act like a super-high-tech communication device, especially for virtual meetings.  The headset and the AR glasses might even come with Siri. Apple has already reassigned some engineers from Rockwell's team to work on Siri's interface.
Bloomberg report says the company hasn't settled on pricing yet, but rumours say the AR glasses might cost $499. Just for comparison, Facebook's Oculus Quest sells for $399 and Microsoft Corp's Magic Leap AR goggles and Hololens 2 mixed–reality headset which retails at $2295, and $3,500, respectively.
References
Written by The Original PC Doctor on 13/8/2020.