Using your HDTV as a PC Monitor
The High definition TV has brought something new to the PC users' world: The ability to use the PC with a really big screen and it's actually quite a simple thing to do. This guide will show you how to connect up your TV and the advantages and disadvantages of using an HDTV as a PC monitor.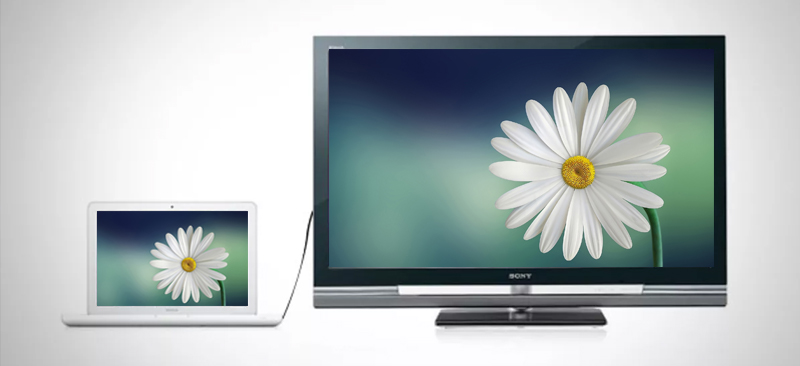 How big is your TV?
The TV size compared to its resolution is a big factor in the quality of the display when using it as a PC monitor. Standard HDTV's have the same resolution 1280×720, they sometimes vary very slightly but are all based around this resolution. Now if this resolution is displayed on a 26″ TV it will be fairly condensed and appear sharper. Larger TV's will have to stretch this image over a larger area.
With a monitor, you get a smaller screen and larger resolution together producing a much sharper image that can look great even close up. There is a reason why monitors are more expensive to buy than TV's and monitors are smaller.
How far away?
How far away you will be sitting from the screen? This obviously has nothing to do with the technology involved but with the way the human eye perceives things. The further away you sit from a screen the more forgiving the subtle defects are. An image that looks blocky close up can look perfectly acceptable from a further distance. This can give an advantage to having a large TV in the living room for your PC monitor. With a wireless mouse and keyboard, you can relax on the sofa and browse the internet.
How to set it up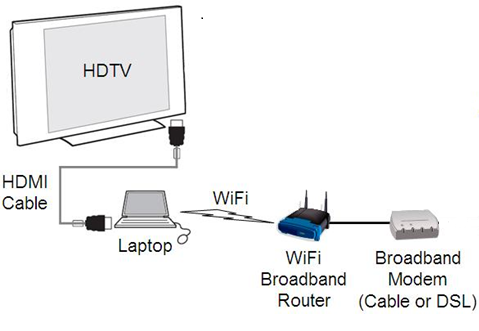 It's that simple!
Written by The Original PC Doctor on 2/1/2010.