Top 7 Tips You Need to Know About Your Smartphone's Battery Life
The battery of our phones must last long enough because of the time that we all spend using our phones on a daily basis. According to the Inc reviews, most of us spends over four hours daily on our mobile phone on average.
So does your smartphone's battery last for an entire day on a single charge? If it does, then kudos! But how about a year or two from now? Phone's battery life is a serious concern even if you have the latest flagships like Samsung Galaxy Note 20 Ultra, iPhone SE, or OnePlus 8 Pro. If you are a flagship user, there is no doubt that one of the essential deciding factors in buying whether the phone's battery's worth the money or not.
Moreover, lightning-fast charging is becoming the next best thing. People are now concerned if the fast charging is safe or does it damage the phone's battery life. In order to answer this million-dollar question, we talked to many battery experts, engineers, and researchers, and here's what we found out.
The Current Battery Technology for Smartphones isn't Changing Soon
Not only the smartphones but also the most EVs (Electric Vehicles) and personal electronics use Li-ion (Lithium-Ion) rechargeable batteries. Such batteries mostly last longer, and it's a tough slog to make batteries that haven't replaced or changed in decades. Additionally, in order to increase the battery life, more software features for power-saving are being added that improve the charging and discharging efficiency. It allows smartphones to sip battery power rather than guzzling.
It is unfortunate, especially for smartphones, that the main focus of the industry, in general, is on developing new ways to extend the battery life of home's power system, satellites, and electric cars. It's because of the reason the batteries that we use in these areas need more extended life as compared to mobiles.
Does Battery Size Matter?
There is another factor that is the size of the phone's battery that reduces our single charge usage. If you compare the battery size of the iPhone 11 Pro Max with the battery size of Tesla 3, you'll figure that Tesla 3's battery is over 4000 times bigger. Although the measuring unit for both of the battery types is different, you can still compare it by converting the phone's battery power unit (milliampere-hours) to EV's unit (Watt-hours).
For example, the iPhone 11 Pro Max is known to have 3960- a milliampere-hours battery that is 15.04 in Watt-hours. Meanwhile, Tesla's midrange model 3 rocks a 6200 watt-hours battery. It matters a lot because the larger size of the battery means that there are more possible ways to extend its life.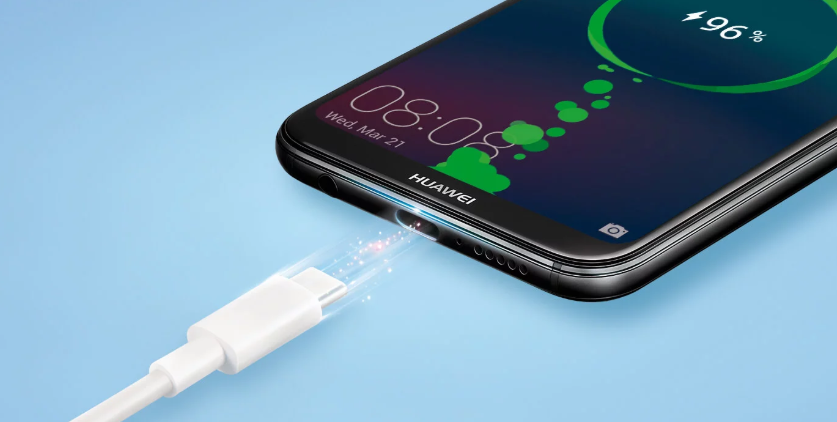 Fast Charging isn't Damaging!
A traditional battery charger comes with five to 10 watts, but a fast charger can increase it even up to 10 times. For instance, iPhone 11 Pro comes with an 18-watt fast charger and Samsung Galaxy S10 Ultra and Note ten plus with a 25-watt charger. Moreover, the Oppo Reno Ace comes with a mind-boggling 65-watt fast charger. Super-fast charging, to this extent, doesn't do any damage to your phone's battery unless there is some technical issue with the charger electronics or battery. It's because of the working procedure of fast charging.
The best way to understand the fast charging process is the example that Arthur Shi (iFixit's tear-down engineer) gave us. He suggests that consider the mobile's battery as a sponge. A sponge absorbs the liquid very quickly when it is dry, and the initial fast charging phase for a battery works the same.
That's why an average fast charger juices up the mobile battery up to 50-70 percent in about 15-20 minutes. It's the same reason why mobile manufacturers always advertise the first fast-charging phase. The second charging phase, the charging process, has to be managed carefully in order to keep the battery from any damage. Mobile manufacturers integrate an effective battery management system feature to manage both of the phases, and its monitoring functionality slows down the second phase.
Overcharging: You Can't Do it!
Although the battery management system automatically shuts off the charging once your mobile's battery is fully charged. According to Venkat Srinivasan, director at ACCESS (Argonne Collaborative Center for Energy Storage Science) and ANL (Argonne National Laboratory's) battery researcher, until and unless there is some technical issue with circuitry, you can't overcharge your modern smartphone. The built-in protection that exactly keeps your device from overcharging. However, as your phone battery is about to reach 100 percent (above 80 percent) charging, the electrical current puts a strain on it.
Apple addresses the strain problem with a better approach. Its Optimised Battery Charging learns your charging schedule, and if your phone is being charged other than your charging timings, it will hold the phone at 80 percent to keep it from the strain. Then at the right time, according to your regular charging pattern, it will juice up the phone to 100 percent.

If you are not an iPhone user, you can unplug your smartphone at 80 percent, but you will have to deal with the additional hours that you might miss out on.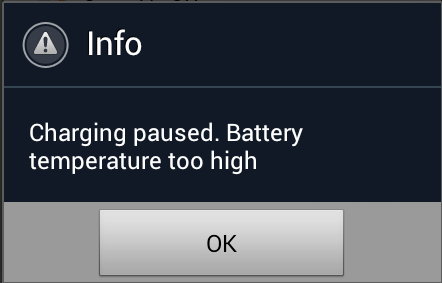 High Temperature is Always Dangerous
High temperature is one of the biggest enemies of your mobile battery's life. You have to protect your smartphones from the strong sunlight by keeping them away from the car dashboards and window sills because an overheated battery can even explode in the worst scenarios.
According to founder and CEO of Cadex Electronics, Isidor Buchmann, if the battery temperature reaches 30 degrees Celsius or 86 degrees Fahrenheit, it sure will decrease the effectiveness of your mobile battery.
It also doesn't mean that you want to store your smartphone in refrigerators, but keep them away from places with high temperatures as much as possible.
Never Let Your Battery Drain to Zero
Discharging the phone's battery all the way down used to be a good approach because it gave the battery a chance to recalibrate its charge state. But you don't have to do it with your modern smartphones. Completely discharging the battery can cause serious damages. It can even undergo some chemical reactions (which are always irreversible) which reduces the battery life substantially. The battery management system powers off your mobile if it is reaching the empty energy level in order to keep the device from a complete or deep discharge.
Plugging in the smartphone when the battery is at around 30 percent is a more active hand, which ensures to keep the battery from deep discharge.
Third-Party/Mismatched Cables and Chargers are Not Harmful
Yes, you heard it right. Using a third-party or even mismatched cables and chargers don't hurt your smartphones unless you are using damaged or counterfeit products. The only prominent cost could be the charging speed if you are not using the charging products that came in your smartphone's box. Moreover, if your phone is compatible with fast charging and if you are not using the official fast charger and cord, you might not be able to enjoy the fast charging feature as well.
The big players like Apple and Samsung follow the industry standards for fast charging, and you can get a number of fast chargers and compatible cables to fast charge your phone. Still, the safest way is to use the official charging products that you get out of the smartphone's box.
Final Word
Use the most common and helpful energy-saving tricks such as turning Bluetooth, WIFI, Hotspot, NFC off when they're not in use to maintain the battery life. You can restrict your background data and put the battery draining apps to sleep as well.

No matter whatever you do, the battery of your smartphone will last only so long. The idea is to get as much time as you can from your phone's battery without worrying about it charging and health.
References:
Written by The Original PC Doctor on 27/9/2020.