Top 5 Tablets In The Market for 2022
The idea of computers has been around since the 1800s. Since that time, we've seen the change in this aspect, from the first generation computer, till now. There has been a vast improvement to the concept of computers in terms of both size and functionality. The first-generation computers were as large as buildings, but now we have computers that can fit into our bags and perform better.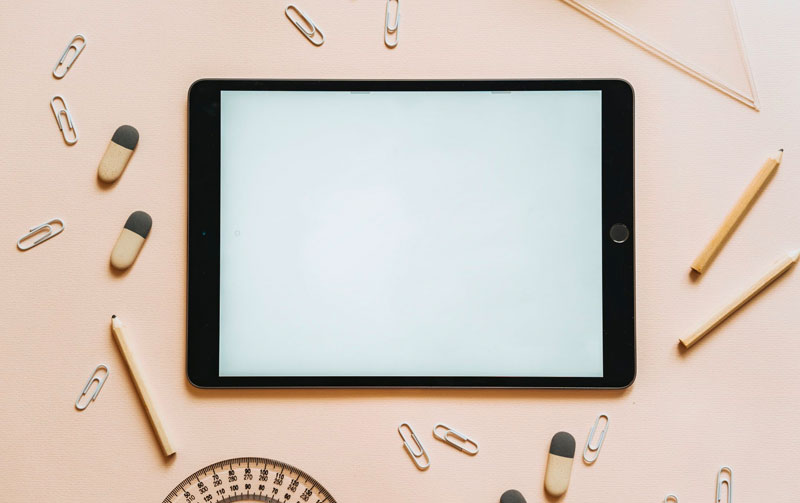 One of these forms of improved computers systems is the tablet. Tablets are designed with most of the functional properties of our regular computer systems, although there are slight differences in terms of size and designs.
The use of tablets has become more accepted in Australia, and research shows that up to 5.02% of the population own tablets. Although this value might seem low, it is still a considerable percentage. Based on these stats, there is a need to shed more light on tablets for consumers.
We have prepared a review of some of the best tablets on the market. We have taken a lot of factors into consideration, including; the performance, specifications, and price of the tablets. With this review, you are sure to find something that suits your needs and also falls within your budget.
Having carried out extensive research and performing tests, we have come up with the best choices for you;
Apple iPad 2021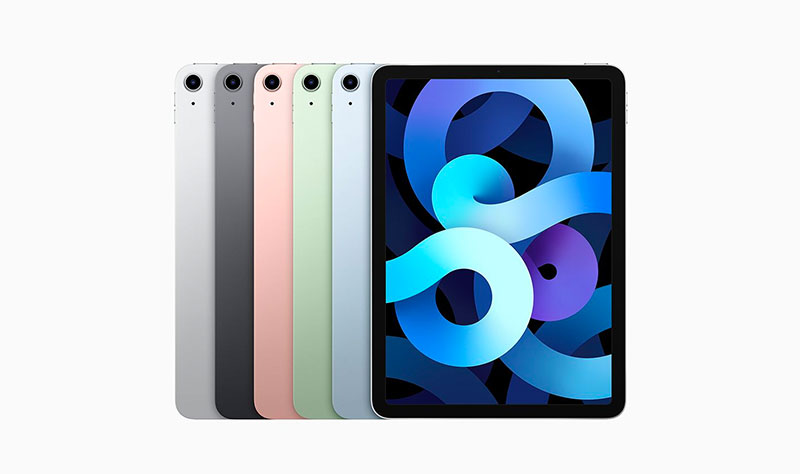 We all know Apple, and they are one of the best gadget makers around. This iPad was released in 2021, and it has gotten a lot of great reviews since then.
The first feature that we love about this device is the performance. Thanks to the A13 Bionic CPU, this device provides you with one of the smoothest operations you can find. You can rest assured that your device will never lag or take time loading. Furthermore, you can carry out multiple heavy-duty operations simultaneously without any problem.
Also, the device is equipped with the iPadOS 15, a very developed operating system. This feature makes it one of the smartest iPads around. You can use more functions than other iPads, and the interface is more user-friendly. Also, the iPad has a storage capacity of 64GB and 256GB. With this amount of space, you can store a lot of data without worrying about running out of room or your device slowing down in operation.
For picture lovers, this device has something for you. It has a rear and front camera with high resolutions; the rear camera is 8MP, and the front camera is 12MP. The quality of the front camera allows for better selfies.
The display is another big plus to this product. This iPad is designed with 10.2 inches display, and it has a screen resolution of 2160 x 1620 pixels. The screen features give you a clear display with HD properties. The screen is brighter than most screens, and the images appear clearer. Also, the screen offers both finger-touch functions and Pencil touch.
Other specifications include the weight; 1.07 pounds, Dimensions: 9.8 x 6.8 x 0.3 inches, Wi-Fi; 802.11a/b/g/n/ac with optional LTE. The iPad has a headphone jack, which is not common to other iPads.
Amazon Fire 7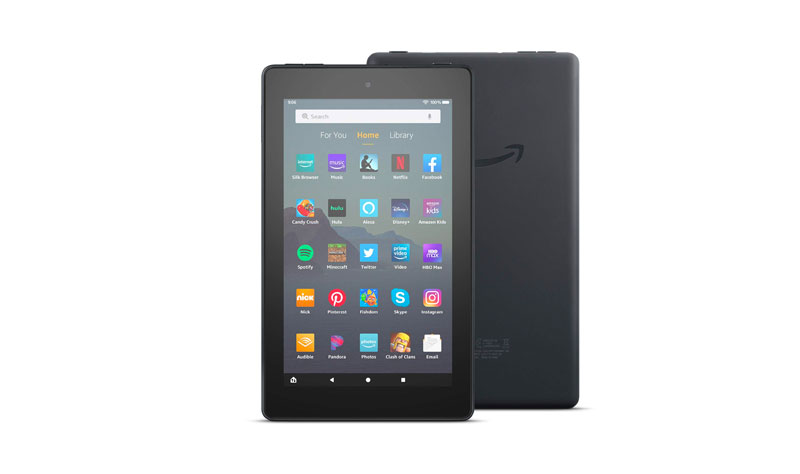 This product has a high preference because it is one of the cheapest on the market. However, the performance and specifications are still outstanding despite the price.
The Amazon Fire 7 has a Quad-Core 1.3 GHz processor, which gives the tablet a high-performance rate for a cheap tablet. Of course, the performance of this tablet can't be compared to other more expensive brands, but the execution is still excellent.
The tablet has a storage of 16GB and 32GB, this doesn't sound like much, but it still offers a reasonable amount of space. It has a display of 7 inches, 1024 x 600 pixels; the display specification is not inadequate, you will see your screen clearly, and images will be sharp and well-defined.
The tablets also come with different ports such as headphone jacks and micro USB ports. Also, there is a port for an external storage device ( microSD) to make up for the limited space.
Other specifications include the weight, which is 0.27kg, and this is very light and convenient for use. It has a dimension of 7.6 x 4.5 x 0.4 inches. Unfortunately, the camera quality is low; it has a 2MP rear camera and a 2MP front camera.
Also, this model of the Amazon tablet comes with a hands-free digital assistant. The previous models needed finger triggers to activate the digital assistant- Alexa, and however, this model allows you to activate Alexa with your voice.
The Amazon Fire 7 is a superb choice for your kids, the performance is optimal, and the price is super-friendly. The only major drawback is the numerous Amazon adverts that keep popping up.
iPad Air (2020)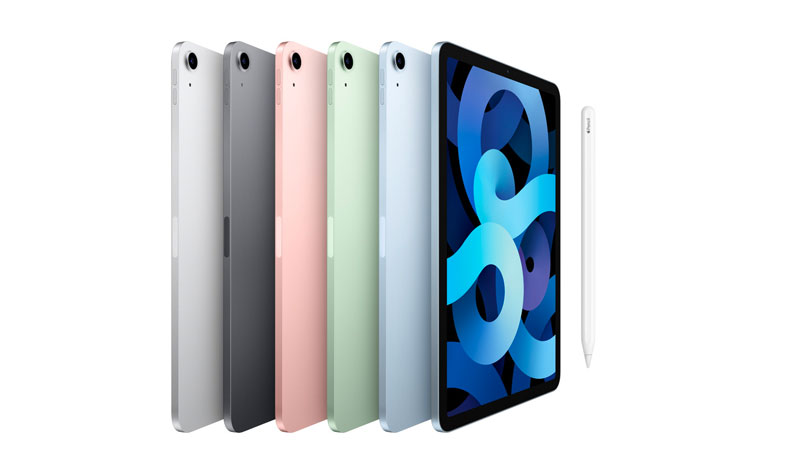 The iPad Air 2020 is another one of Apple's top-choice tablets. While Apple iPad 2021 is an upgrade of this device, several features are attached to the iPad Air that makes it a great choice.
The iPad Air 2020 is designed with an A14 Bionic CPU. Although this can't be compared to the A15 Bionic CPU, the A14 is still one of the best-performing CPUs. As a result, you can run several programs on this tablet without any signs of lagging or reduced speed.
The display is another selling point. This tablet has a 10.9-inch display coupled with a 2360 x 1640 pixel liquid Retina. The display of very clear, and the images are in high resolution. This tablet is excellent for designing or even watching movies with high definition.
Another advantage of this tablet is the storage space. The tablet has 64GB and 256GB storage capacity, almost as much as a typical computer or laptop. As a result, you can conveniently store several files and heavy apps on this device without running slow or overheating.
Other specifications include the weight; it weighs 1 pound, it has a dimension of 9.7 x 7 x 0.24 inches. Also, the Wi-Fi component is Wi-Fi 6 and optional 4G LTE.
Furthermore, the tablet boasts a battery life of 10.5 hours.
This tablet is a great choice, and its properties make it suitable for a wide range of applications. However, there are some drawbacks; it doesn't come with a headphone jack, so you need wireless headphones. Also, the facial recognition system has been completely discarded; it only has a fingerprint scanner on the lock button.
Microsoft Surface Go 3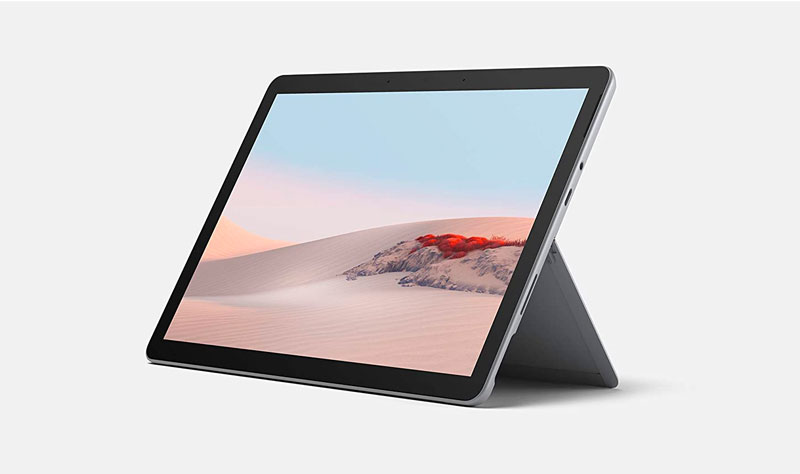 Next, we have something for the android-lovers. The Microsoft Surface Go 3 is presumably one of the best tablets that Microsoft has come up with so far. This tablet is equipped with one of the recent versions of Windows, Windows 10. The user interface of this tablet is quite friendly, and it reduces the degree of technical know-how required to operate the tablet.
The Microsoft Surface Go 3 is designed with a Pentium Gold, 8th Gen Intel Core m3 CPU. the tablet operation is okay, but there are still complaints about it sometimes.
The significant advantages of this device are the screen, battery, and camera. The Surface Go 2 has an improved screen with a 10.5-inch display, 0.5 inches more than the earlier models. In addition, the screen's resolution is commendable, and you can easily view images.
Also, the camera is better than that of previous models. The tablet is equipped with a 5MP 1080p camera and another camera for facial unlock. The camera is great for video calls and webcams.
However, there have been a lot of complaints about the performance; it is slow sometimes, and it takes time loading.
Samsung Galaxy Tab A7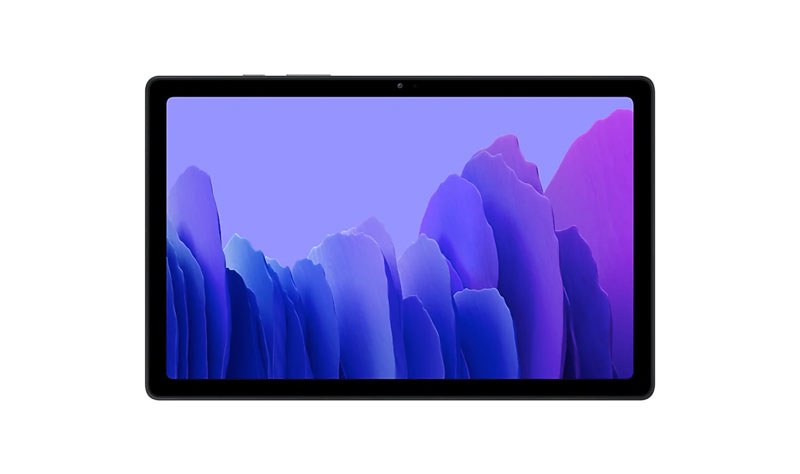 We have another tablet for android lovers, the Samsung Galaxy Tab A7. This tablet is the best choice for android users, and the features are way ahead of the Amazon tablet.
The Samsung Galaxy Tab A7 features a Qualcomm SM6115 CPU, one of the most efficient CPUs for android devices. The CPU quality gives you smooth performance, and you can run heavy programs and applications conveniently.
Also, the tablet is designed with a 10.4-inch, 2000 x 1200-pixel display. The tab's display is not as clear or bright as the iPad 2020, but it is better than the Amazon Fire 7. Even with this display quality, you will have a great time viewing content and working on the tab.
The Galaxy Tab A7 has a storage capacity of 32GB and 3GB. While the storage capacity might not seem like much, the tablet has provided external storage. A microSD port allows you to input a memory card of your desired capacity.
Another feature we like is the battery. This tablet boasts a battery capacity of up to 13 hours, which is quite a long time compared to other models. Other features include the type C USB charging, facial recognition, and a 9.7 x 6.2 x 0.3 inches dimension.
Conclusion
It can be quite a challenge deciding on which tablets to get, so we've managed to pick out the top 5 choices. From these choices, you are sure to see one budget-friendly for those hoping not to spend too much. We have also included the best based on their performance for those who don't mind the price tag.
A tab is a great device, and it offers you a lot of functions and accessibilities that might not be available on your smartphones. So have a great time going through this review, and you'll see one that matches your taste.
References
Written by The Original PC Doctor on 13/1/2022.