Top 5 Free Email Service Providers 2020
Whether you're blogging, applying for a job, or communicating, you depend on email services to carry out various tasks. In this article, we've researched and curated a list of the best free email service providers.
Nearly 300 billion emails are sent daily. This number is stunning, especially for a mode of communication usually taken for granted.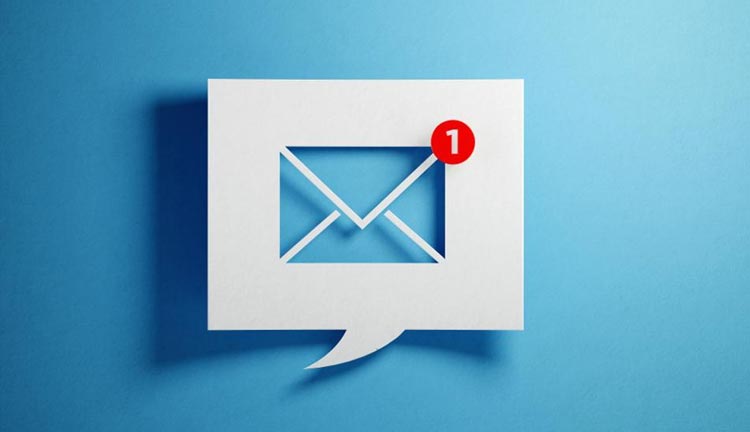 But an email is more than a tool for communication. In the hands of marketers, its an effective marketing tool. It's also the easiest way to distribute information to a large number of people quickly.
Currently, the most famous email service providers among users are Gmail, Yahoo Mail, and Outlook. But there are not the only players.
If you're thinking of switching and you don't know where to look. Don't worry? This guide got you covered. So, let's start!

It no surprise that the top free email service provider on our list is Google's free email service "Gmail." It's among the top and best email service providers, suited for personal and business communication. By the end of 2019, Gmail had over 1.5 billion users.
In December 2016, Gmail was the second- leading email provider with a global email client market of 20%, according to Litmus analysis.
Gmail has a nice and modern feel. It's integrated with other Google services and performs exceptionally at blocking spam.
Gmail comes with other impressive feature including the option to snooze emails, request and send money through Google Play, schedule email, and send emails that expire and requires a special code to be opened.
There are a variety of themes that you can use to customise the appearance of your Gmail's interface. It also provides you with lots of advanced settings and the ability to create labels and filters as well as importing emails in from other email accounts.
Other notable feature of Gmail:
It allows you to read emails offline with Gmail Offline.

Grants you 15GB of email storage with other Goggle services via Google Drive. This makes it easy for your documents from your Google account in an email.

Can undo a message if you sent it unintentionally (it captures it in time).

A wide range of Gmail keyboard shortcuts at your disposal.

Integrated Google calendars, which adds events taken from the emails instantly.

Allows you to set up a vacation responder
Pros
Modern and nice interface

G-suite integration gives you lots of power.
Cons
It's paid plan isn't as cheap compared to other email providers.

If you're after security and privacy, ProtonMail is your best choice. Most email providers often have some privacy compromises. For example, Gmail might scan your message to extract useful information like adding events to a calendar. While Yahoo Mail will ask you for your name and mobile number, and everyone else wants to serve you with ads.
ProtonMail, on the other hand, puts your privacy above everything else. The Swiss-email service allows you to sign-in anonymously, and all the emails you receive are end-to-end encrypted, meaning the email provider or anyone else can't read your messages.
Established in 2013 and with a user base of over 10 million, Proton is one of the most secure email services available. It offers you address verification, so you know if you're talking to the right person.
In 2015, Proton Mail introduced Pretty Good Privacy (PGP) to its web interface and mobile app. This provided ProtonMail users with PGP email-encryption. In 2019, it introduced the elliptic curve cryptography to boost security and speed.
Unlike Gmail's 15 GB storage, ProtonMail offers you only 500 MB storage space with a limit of 150 messages daily. This free product also comes with limited support and is short in terms of organisation tools. You can use this service with other clients because of the end-to-end encryption specific to Proton.
The overall performance of the ProtonMail free service is impressive. If you want to opt for the paid plans, select the Plus plan (5.66/month), Professional plan ($9/month), or Visionary $34/month).
Other Notable Features
One email address

Only three folder/labels

Security feature not restricted to free email accounts

Affordable paid plans with additional security features
Pros
Allows you to set the expiry date for each email.

New accounts can end in one of two domains.

You can send encrypted emails to anyone, even if you are not ProtonMail Users.

Mobile app for Android and iOS available

Provide end-to-end encryption.
Cons
Limits you to 500 MB storage

You can only send 150 messages per day.

Can't remove the email signature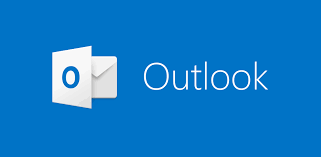 Outlook.com is the flagship email service offered by Microsoft. It offers users free accounts for personal use. Outlook.com email service is a strong contender if you're looking for the best free email provider. According to statistics from Microsoft, Outlook.com had more than 400 million users in 2016.
Outlook.com is the reinvented Live.com and Hotmail email service that offers users advanced features, including Clutter. Clutter identifies emails of low importance and separates them from your inbox.
Outlook.com also grants the user the ability to recover emails after accidental deletion. Outlook integrates well with Windows, Android, and iOS platforms. You can also share your OneDrive files as links or copies and attach the files directly from Dropbox, Google Drive, or Box accounts.
You get access to a 15GB mailbox, which allows you to store all your files from other people, as well as a clear interface.
It uses a two-step verification; this means you must provide two identification credentials to log in. This prevents unauthorised access to your account. Its interface is intuitive; you can easily right-click and email to find additional options like moving or deleting messages and search for specific messages.
It free to use, but it also has two premium plan: The Office 365 Home with Outlook Premium($99.99/year) and Office 365 Personal with Outlook Premium ($69.99/year)
Other Notable features:
Allows direct connection to Skype

It relates to Outlook calendar so an event can be shared between the two

Supports add-ons like PayPal, Trello, Boomerang, and others
Pros
Powerful events and calendar-related abilities

impressive app-based integrations

Automatic organization of emails

Ability to recover deleted messages
Cons
Sometime it might delay loading

Poor spam handling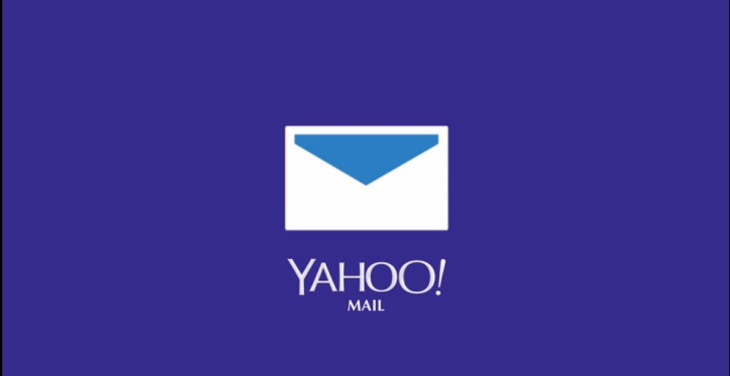 Yahoo Mail by Yahoo is perhaps the most successful email service among internet users. Yahoo Mail dates back to 1994. In 2016, Verizon acquired this email service provider.
Despite the change in ownership, you can still sign up for Yahoo Mail account and access amazing features such as 1 TB of storage for free, spam filters and SSL encryption, and built-in web search tool, notepad, and calendar.
Yahoo Mail makes it easy to locate every image, video, and files you've ever attached or received through the tabs on your inbox sidebar. This makes the email service platform convenient for those people who receive files daily or those who want to create an album for every image they've ever shared.
What makes this email provider stand out from the rest is it allows you to create over 500 disposable address that relates to your primary email address. However, they don't have any of your names or personal details, preventing your inbox from being regularly spammed or filled with useless email when you sign up for other web accounts.
Other Notable Features:
Auto deletion of trash after 90 days

An enormous library of themes that can change the entire background and color scheme of your interface.

It allows you to import contacts from your computer file, as well as Google, Facebook, and Outlook.com.

Connects to external accounts like Gmail and Outlook Mail.
Pros
Entirely free

Good spam filters

Perfect organisation of photos, video, and file sent or received

The search bar allows you to search for key information while in your inbox

500 disposable address

Import contacts from Facebook, Google and Outlook accounts
Cons
Few filters and rules compared to others

It has inbox ads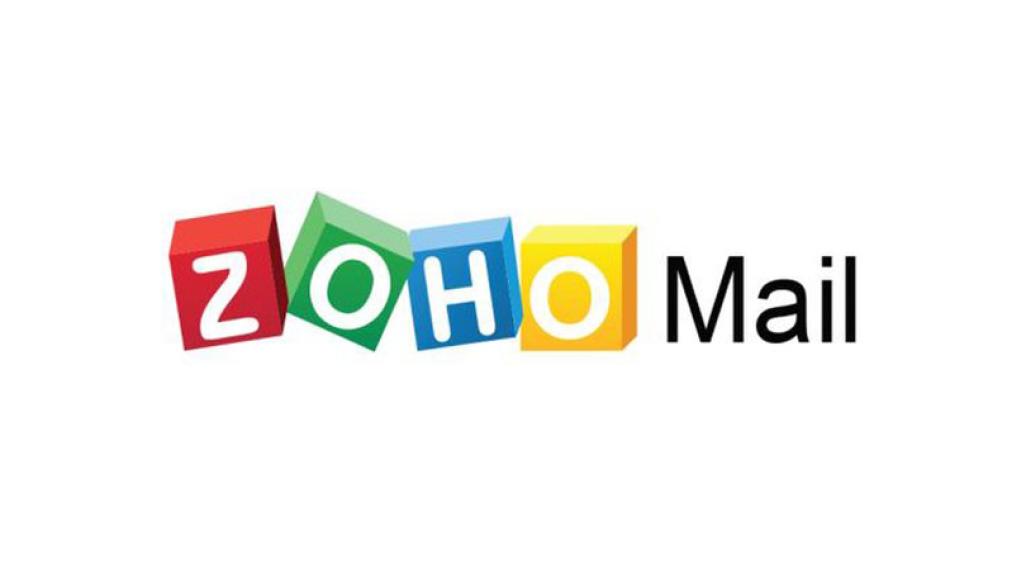 Zoho Mail is perfect for small businesses and individuals. It's an online suite with several business centre apps and a free email service.
Free Zoho Mail gives users a limited 5GB and allows them to have up to 25 users. It includes spam filters and antivirus protection. Zoho Mail incorporates Zoho productivity tools, including notes, tasks, and calendars.
The first thing that stands out about Zoho Mail is its minimal design, which is excellent when you want to create new messages or want to switch between a new message and the rest of the message in your inbox.
The best part is Zoho Mail doesn't run ads even in its free mode. It also comes with the Streams feature that helps you to create groups where you and your team members can meet and interact with shared messages and attachments.
Zoho Mail has an easy-to-use interface that and comprises a ton of features to help you arrange your emails. The features include filters, smart searches, folders, tags, and others. Also, it has an offline mode, which permits you to read and reply to your emails even when your internet is down.
Free Zoho is basic and gives you web access only, but not support for email forwarding. But for more storage and advance features, look its Premium plans: Mail Lite ($1/user per month with 5GB storage), Standard ($3/ user per month and 30 GB storage), and Professional ($6/ user per month with 100GB storage).
Other Notable Features
Allows customisation of the page

Supports keyboard shortcuts

Vacation replies allow you to send emails when you're away

You can add custom domains to the whitelist and blacklist

Very easy to create new notes, calendar events, contacts, and bookmarks because the email service is connected to other Zoho apps.
Pros
Comprise an expense tracker

Advanced searches

Ad-free

Over 50 keyboard shortcuts

Simple and clean design
Cons
Designed for businesses

No way to import contacts from social media
Conclusion
It's no secret, over 80% of email is spam today, but it's still one of the most active, reliable, and most used modes of communication in the world. So it's important to know all the information about email providers. But the choice of selecting the right email service provider lies with you.
In this article, we've covered five free email providers that we think are the best. They include Gmail, ProtonMail, Outlook, Yahoo Mail, and Zoho.
If you want the most secure email provider, then you should select ProtonMail because it's designed with the security and privacy of users in mind, and it has no ads.
Overall, the best free email service provider is Gmail. Zoho is great for small businesses and individuals. Yahoo will offer you good spam filtering capabilities. Outlook.com is good for add-on and extensions.
References
Written by The Original PC Doctor on 14/7/2020.