Intel's Lakefield Chips Are Here to Unlock New Laptop Designs, Including Foldable PCs
Intel's latest Intel-Core processors with Intel Hybrid Technology, otherwise known as "Lakefield," are finally here. They feature a tiny silicone footprint and pave the way for new PC designs.
Lakefield chips are something entirely new; they take advantage of Intel's Hybrid CPU technology and features Feverous 3D stacking architecture to deliver high power-efficiency and performance expandability.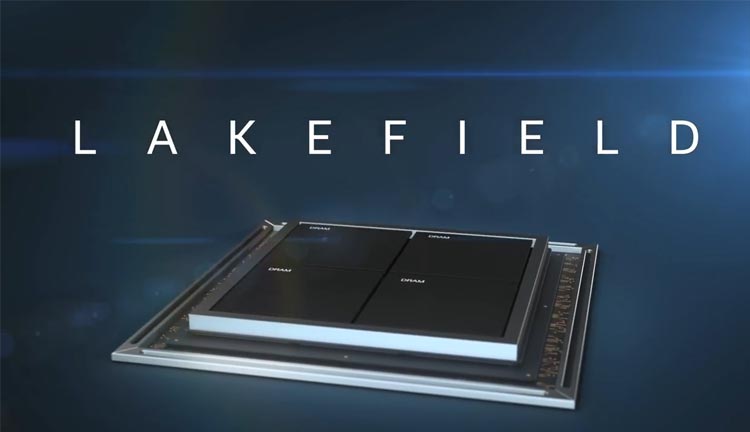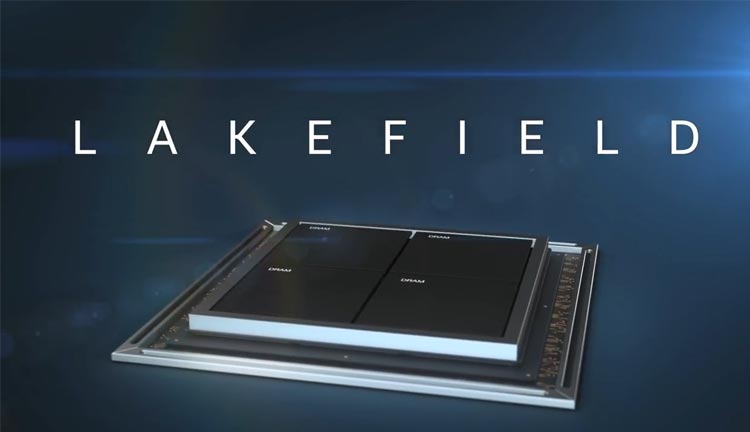 According to Intel, Lakefield chips are the smallest processor with Intel Core-class performance to power window ten devices. Lakefield delivers full Windows application compatibility in a smaller package measuring 12mm square. 
This reduces the overall motherboard size by 47 percent and extending the battery life.  Also, it grants OMEs more flexibility when designing a single, dual-screen, or foldable laptops and tablets.
Intel's Lakeview chips are the first intel core processor to feature package-on-page memory(PoP), which reduces motherboard size further. They're also the first processors to supply a 2.5mW of standby SoC power, which is a significant 91 percent cutback to Intel's Y-Series chips.
Furthermore, Intel's Hybrid Core processors feature intuitive dual internal display, which makes them perfect for duals-screen and foldable PCs, according to Intel.
Devices that Will Support Lakefield
Lenovo ThinkPad X1 Fold is the first-fully functional laptop/tablet hybrid with a foldable 13.3 OLED display to run on Lakefield processors. At CES 2020, it was announced that the foldable PC would probably ship later this year for $2,499.
Intel and Samsung collaboration product Samsung Book S runs on Lakefield chips too. The laptop launched in selected markets this month.  Microsoft Surface Neo, a dual-screen PC, is another device powered with the Lakefield platform.
The Two Flavors of Lakefield, to start
Intel Core i5- L16G7 and i3- L13G4 with Intel Hybrid Technology are two forms of Lakefield processors.  They take advantage of a 10nm Sunny Cove core, which handles intense tasks and foreground apps. They also have four Tremont cores, which take less intense tasks to balance the performance and power of the PC.
The Core i5- L16G7 is integrated with a Gen11 GPU with 64 execution units (the same number of EUS as Intel's lake Processor). The iGPU maximum frequency is capped at 0.5Hz, suggesting that intel is going wide and slow to boost graphics performance, while keeping power needs balanced.
The Core i5 variant base-clock speed is 1.4 GHz, while the core i3 is 0.8Ghz. Intel says the max single-core turbo frequency is 3.0GHz and 2.8 GHz, for Core i5 and i3, respectively, whereas the max core turbo frequency can reach speeds of 1.8GHz. And 13GHz, respectively, when the 1Onm Sunny Cove kick in for more intense tasks. Because the Lakefield chip memory support is LPDDR4X-4267, it's likely to have higher performance than the Ice lake processor.
Both Sunny Cove and Tremont cores support 32-bit and 64-bit Windows apps and have access to a 4MB last level cache.  They also need only 7 watts of power, which is less compared to Intel's 25-watt 10th- generation "Ice Lake" chips launched last year.
Intel's UHD graphics has over twice the amount of enhanced Artificial Intelligence workloads. According to intel, a flexible GPU compute-engine allows sustained high- amount interference applications, including image resolution, analytics, and others.
When compared to Core i7-8500Y, the Lakefield processes deliver about 1.7 times better graphic performance. The processor Gen11 graphics deliver the biggest advancement in for 7 Watt Intel chips. Lakefield can convert videos 54 percent faster and works with four external 4K displays. Lastly, the chip supports LTE solution and Intel's Wi'-Fi 6.
Foveros 3D Stacking Technology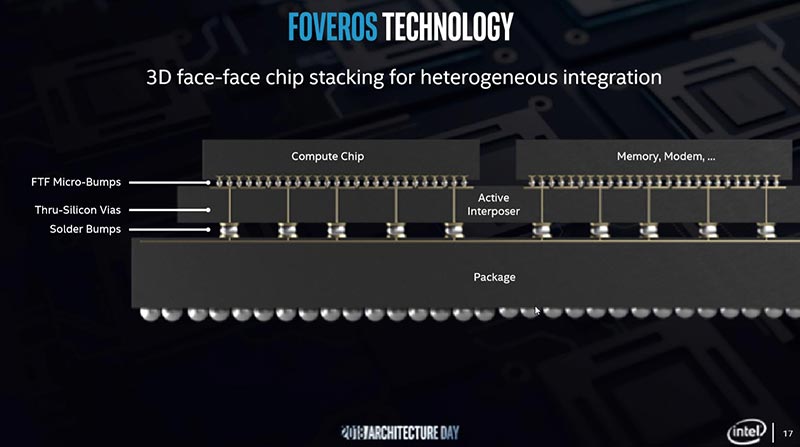 Lakefield's Foveros 3D stacking technology reduces the processor's size significantly. Lakefield measures about 12mm square, which is approximately the size of a dime.  Foveros save on space by stacking two layers of DRAM, and two logic dies, which contains Intel built-in UHD Graphic GPU, five CPU core, and other I/O components need for the computer to connect.
The Foveros stacking architecture, creates connection through the layers, leading to a more power-efficient processor. This extends the battery life of the devices.  It also eliminates the need for external memory.
The Foveros stacking technology means that the logic areas such as the graphics and cores will get placed on 10nm die, whereas the I/O elements of the chip on a 22nm silicon die, then stacked together.  For a connection between the cores, Intel has integrated 50-micron connection pads between the two silicon pieces, along with power-focused TVS, to power the top layer core.
OS Scheduling
According to Intel, Lakefield processors utilise hardware-guided OS scheduling.  This facilitates real-time communication between the OS scheduler and the CPU, which ensures that the right apps get to run with the right cores.
Based on a comparison between Lakefield processor and the 14nm Amber Lake Y series processor, Lakefield CPU architecture achieves up to 24 percent performance/ SoC power. Also, it delivers up to 12 percent faster single-thread integer compute-intensive app performance than Amber Y series chips.
Based on the demos, we've seen the processor use the Tremont cores for about everything and only call for the Sunny Cove core for user-type interaction like interactions with the screen or typing.  This differs greatly from what the company is saying on its news release.
Lakefield seems a promising process. However, the biggest downside with Intel's high-performing, low-power processors, is that they are often too expensive.  We don't think Lakefield will be any different.  Luckily, customers will expect to get new types of PC featuring unique displays, like the one mentioned above.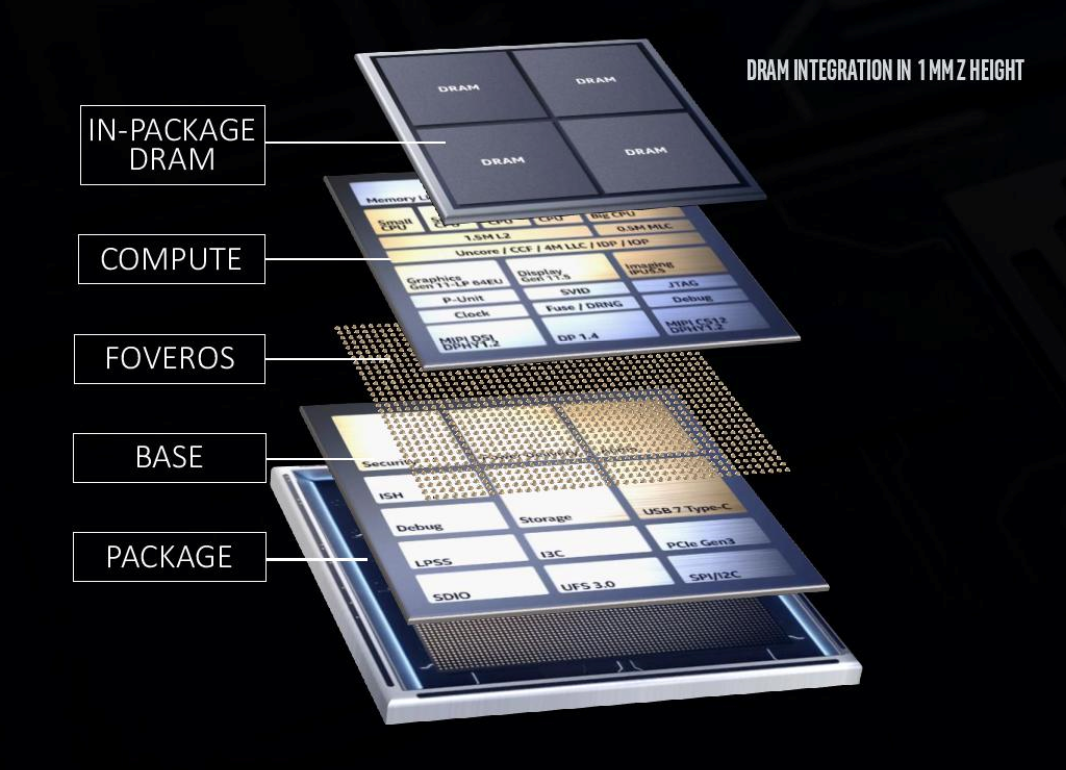 Intel intends to make the Lakefield processor an alternative to ARM Processors. Based on the results from different tests, this could work because the power consumption rate is low and graphic performance is good. 
The biggest advantage that it has over the ARM processor is the support of 64-bit apps, so there's no restriction when you can use specific apps.  Also, you can use the devices with Lakefield processors, just like regular notebooks. 
Intel aims to use Lakefield chips to advance the PC industry when other companies are busy working on dual-screen and foldable laptops and tablets.
References
Written by The Original PC Doctor on 13/7/2020.