Top 4 Best Smart Displays for 2020
Smart displays, as related as they can be with the voice-controlled, full touchscreen displays smart speakers, are excellent devices for managing your smart home. From displaying useful snippets of information during the day, up to playing music or video, you can have it all. Just as smart speakers, the smart displays are primarily voice-controlled, which allows you to give commands at it from all across the room.
However, unlike a smart speaker, the smart displays could display information like the current time, upcoming appointments, weather, in-progress timers, recipes, grocery lists, and many more without the need to utter a single command.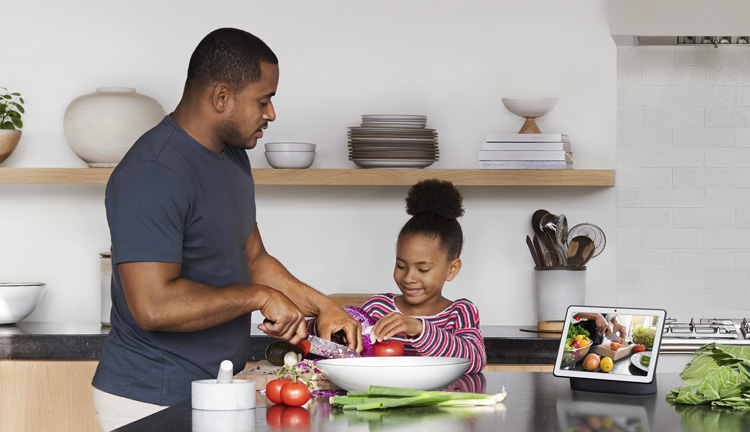 With many considerations that can go toward choosing a smart display, you need to know what you look for. Is it a display that offers video chat and calling? Or you prefer something that can connect with your Amazon's Alexa or Google Home app? Going a step further, do you want to control your smart light bulbs and plugs through your display? Maybe the audio performance is your primary factor (where the dance party is your default option)? As you see, there are many criteria you should consider.
Nevertheless, if you look to upgrade your current smart speaker, or you are starting with the creation of your smart home, below are one of the best smart displays available on the market right now.
Amazon Echo Show 8
Amazon Echo Show 8 is the last version of this series. By purchasing this display, you should be able to tick every option box for a smart display. With build-in Amazon's Alexa AI assistant, Amazon Echo Show 8 works with many other smart home devices.
It has an 8-inch HD screen offering 1280×800-pixel resolution, stereo sound with two 2-inch speakers, and 1MP front-facing video camera. You can use this smart display to video call family or friends by using another Echo Show or through the Alexa app.
And in case you are not comfortable about allowing Amazon to have a mic and camera in your home, there is an option to disconnect the two far-field mics with a click of a button, and the camera has a built-in shutter for privacy.
Google Nest Hub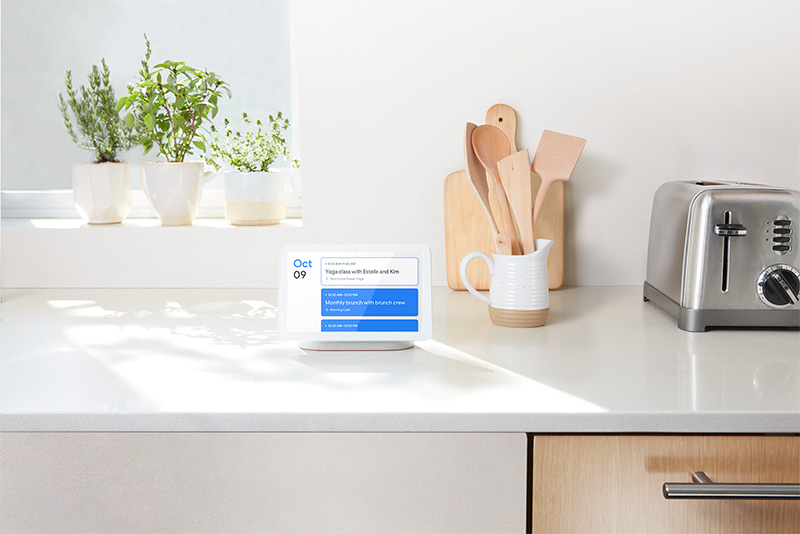 With the help of Google Assistant, the Google Nest Hub responds to the same voice commands like the Google Home Mini speaker. The touchscreen is 7 inches, but the adaptive brightness allows pictures to look particularly beautiful. Google would also customise a slideshow of family pictures as your screensaver.
You can have the opportunity to control your other smart home devices, like your doorbell, through an intuitive control panel. Unlike most smart displays, the Google Nest Hub doesn't have a camera. Yet, this could be a bonus if you want to have it next to your bed, or you just have privacy concerns in general.
The colourful fabric design enables the device to blend in with any furniture, though the touchscreen comes in handy when you need step-by-step help with a recipe in your kitchen.
Lenovo Smart Display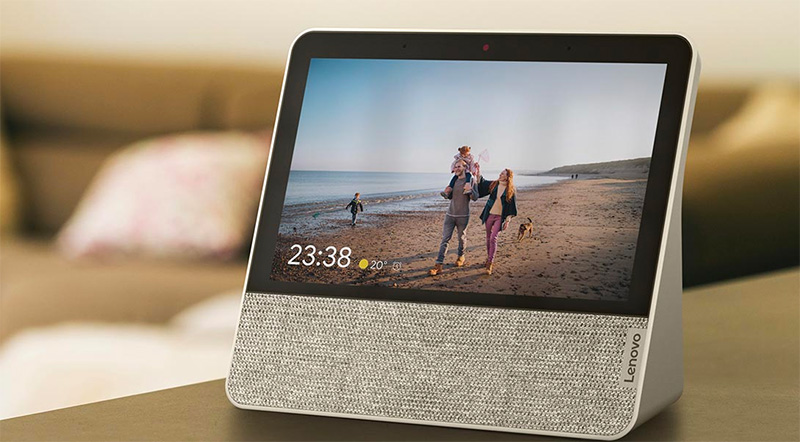 Lenovo smart display is a counter-friendly device that is a great jack-of-all-trades. Although not specialised in anything, is doing a decent job at pretty much everything. Controlled by Google Assistant, this smart display offers great flexibility, plus it has a handy built-in camera shutter option that will ensure your privacy.
Being available in 7, 8, and 10-inch screen, it offers a great display for checking up recipes or reviewing the calendar with just a voice command. With the help of Google Assistant and its easy YouTube access, there are plenty of video options as well as many options for scheduling, interactive searching, music, and video call options. It is also one of the rare smart displays that give you two options of display size, which is an excellent way to customise it based on your preferences.
Facebook Portal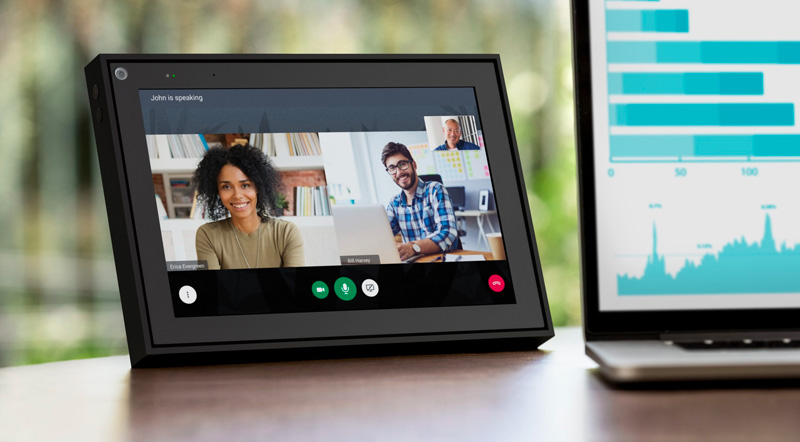 Although some people might have some issues with how Facebook is positioning itself when it comes to privacy and data, the Facebook Portal smart displays are powerful and capable communication devices. Communication is their primary and foremost function. All other display features come second. All video chats are going straight through Facebook, so you are well covered if you need to talk over Messenger, WhatsApp, or even Workplace. However, with this smart display, you will not be able to do phone calls or utilise Amazon's Drop-In messaging.
Fortunately, the smart call options are present, and there is a camera through which can zoom and pan while following you around the room. With the help of Alexa's voice command technology, you could browse through the internet and start video calls with a simple voice command. The other smart display features are also present, including the capacity to play music and watch videos online, though everything is again highly Facebook focused.
The Final Verdict
What smart display should you buy? It is really up to your preferences. We recommend looking for a display that is a pioneer in the areas that are crucial to you. For example, affordability and privacy as top priorities will result in one outcome compared to looking for a large screen a great sound quality. Do not be afraid to look for what you specifically need, as the market already has all the options for you.
References
Written by The Original PC Doctor on 6/11/2020.