How to Check Leaked Passwords?
Because of our increased desire for connections, we've placed our information at the mercy of hackers and scammers. It's no secret! Data breaches are a common occurrence in today's world. When a data breach occurs, your password gets exposed, creating a weak link in your data security.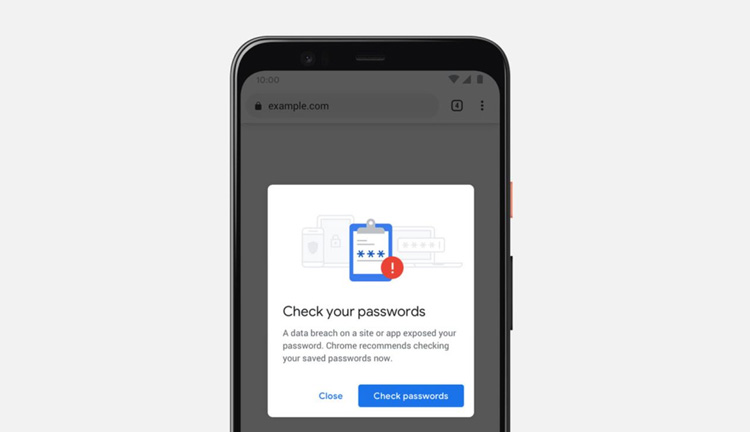 Compromised passwords are a booming trade across the dark web. This is no surprise since most people reuse their password. The fact is, over 444 million account holders always recycle their passwords.
Password duplication is a gift to hackers and attackers. They can use the known password to access sensitive information in multiple different accounts linked to the password.
Thankfully, there so many ways you can check if your password has been compromised. One of the ways involves using Google Chrome's safety check feature.
Google Chrome's Safety Check Feature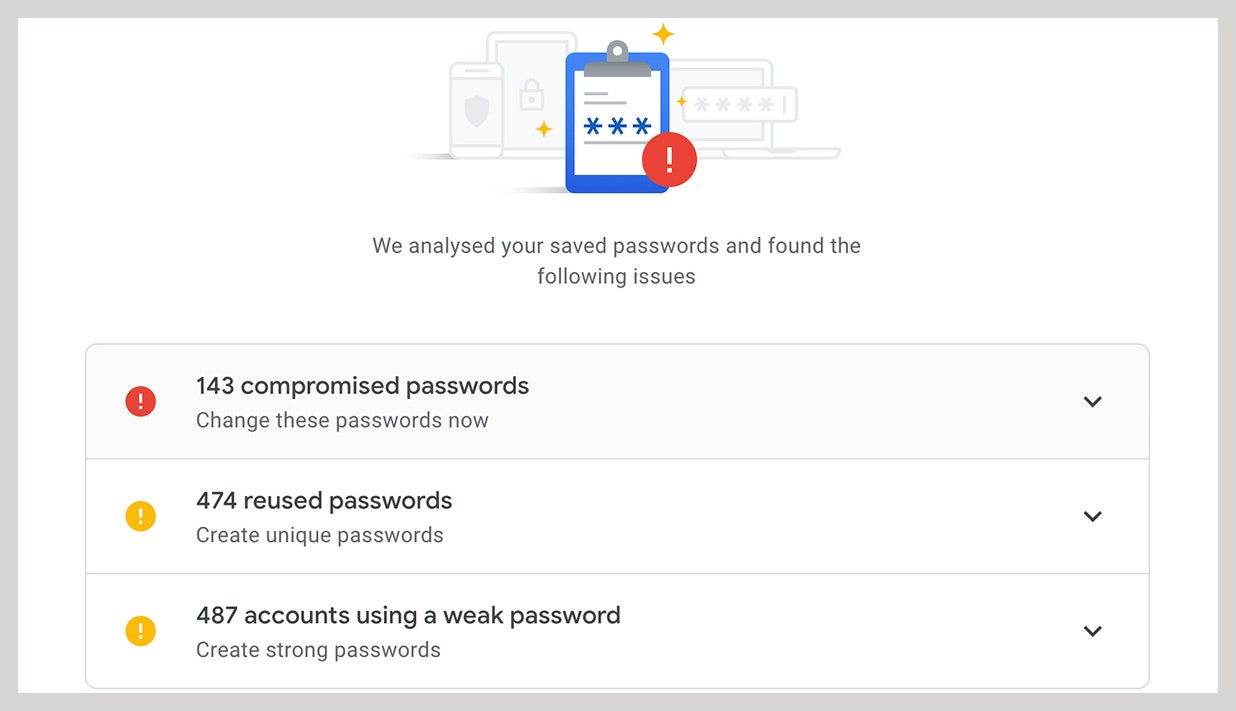 Lately, if you've logged into any of your Chrome's accounts, you've probably encountered a pop-up message saying that "A data breach on a site or app exposed your data."
At first, you might think that Google or Chrome has been hacked or breached, but this is not the case. The pop-up message is part of a new safety feature that keeps hackers from breaking into your accounts.
If your password is too easy to guess or crack, it means hackers can easily access your credentials. Luckily, Google has offered to track your passwords through Chrome and Android. That's why you've been receiving strong password suggestions for new accounts. They also check existing passwords too.
Google Safety Check feature works by comparing usernames and passwords against over 4 billion credentials that Google knows has been compromised.
When you open Chrome's settings page, you'll see a feature called Safety Check. It confirms the safety of your saved passwords in Chrome. This tool also informs you when your data have been breached, and if they have, it allows you to fix them.
Through this feature, you can also turn on Safe Browsing so Google can warn you when you visit a dangerous site or try to download a malicious extension. If you've installed a harmful or malicious extension, this feature will show you how to remove it.
Google's Chrome safety check tool will also inform you if you're using the latest version of the Chrome browser.
Steps to Check Leaked Passwords
Open your Chrome Browser and head to "Settings."
Navigate to the "Safety Check" option and tap "Check Now."
Once you've done that, you'll see the leaked password under the "Password" section, named "Password is Compromised."
Next, Tap on "Review" to head to the leaked password's account so you can make the changes.
When that is done, head back to the settings page and turn on safe browsing to protect yourself from malicious websites and keep your account safe. Also, use Chrome's password suggestion to come up with strong passwords.
Strong Password
When you create a password that a human or computer can't guess or crack, then you've created a strong password.
The password needs to include a combination of uppercase and lowercase letters, numbers, and special characters. Don't forget to make it lengthy. A password with different types of characters is hard to crack.
Avoid duplicating password because when one of your accounts gets compromised, hackers can also gain access to other accounts linked to that password.
If your password gets exposed through a data breach, someone will most likely try to force access to your account sooner rather than later. That's why Google takes data breaches more seriously than even duplicate or weak passwords.
If Google chrome detects any issues with your password, you must fix it so you can keep your details safe.
Google Chrome will provide you with a list of issues, usually split into categories. The list can contain hundreds of passwords depending on the number of accounts you have.
To help you out, Google Chrome provides you with links to apps and pages which require login credential changes. If you find it hard to remember your password, then consider using Google's password suggestions and let Google remember your password for you.
Chrome Password Suggestion
Password suggestions feature runs with the latest version of Chrome. So if you can't see it in your Chrome when you create new accounts or when change your password, update your browser.
Once you've done that, head to the menu and find Help. Next, click on About Google Chrome. Also, you must turn on the sync option so your passwords can get saved on your Google Account. You can achieve this via the main Chrome Settings page.
If you've done that, password suggestions will automatically appear when you enter a password into the password field. Click "Use suggested password" to use Chrome's suggestions, then confirm you want the recommended password saved once prompted to.
macOS Safari browser also saves usernames and passwords automatically. In Safari, head to Preference, then Passwords, and you'll see a list of your passwords.
If you observe yellow exclamation marks near the passwords, it means that Safari considers the password too weak or duplicated.
You can change the password by clicking the link visible when you hover over the yellow exclamation mark.
Just like Chrome, Safari also makes suggestions of strong passwords you can use when creating a new account.
Final Thoughts
Browser-based password management has never been better. Over the last few years, it has significantly improved.
Today, managing your password is as simple as taking a walk in the park. Browser-based password management tools offer users several crucial benefits and promote healthy password hygiene.
However, don't depend so much on Google to manage your password. Consider other renowned password managers like LastPass, 1Password, and Dashlane.
They come with even more exciting features, including real-time alerts once your password gets compromised, support for two-factor authentication, secure storage of credit card details, among others.
What's even better, these password managers are browser neutral. You can use them on Android and iOS browsers like Chrome and Safari. Using a dedicated password manager can go a long way in keeping your information safe across all devices.
If you're receiving password breach warnings from Chrome, it's prime time to look at your passwords and change them. Trust me! There's nothing better than being safe online.
References
Written by The Original PC Doctor on 10/11/2020.