The Best Outdoor Home Security Cameras for 2020
Outdoor cameras are just like their indoor counterparts and utilise the same tech. The only difference is outdoor cameras can make things work despite the changing variable like temperature rain, wind, and snow.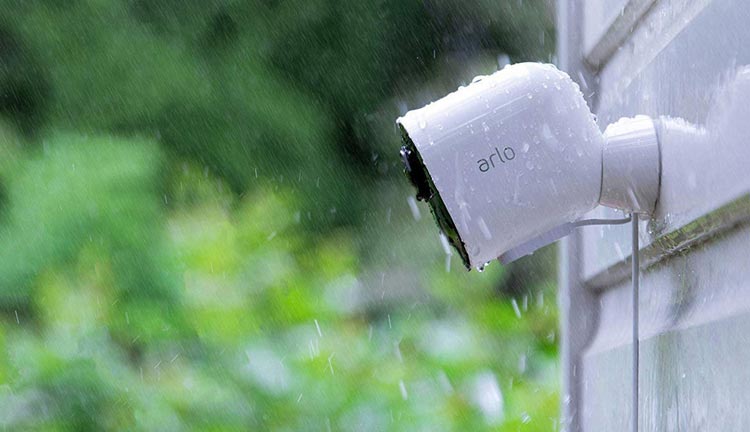 The right outdoor camera will not only keep your property safe but will record or prevent crime. Motion sensors-flashlights, alerts, and sirens, will prevent any intruder from trespassing on your property. You also get to know if that thing roaming around at night is a foe, friend, or a wild creature.
That being said, outdoor cameras come with a wide range of features; some are impressive, while others are worthless. Without the right help, you might find yourself buying an overpriced piece of junk, and you don't want that. Right? 
That's why we have reviewed these eight top-rated brands to help you select the best camera. This review is based on important features such as storage, night vision, audio system, and others.  
Let's check them out!
Arlo Pro 3
Unlike its predecessor, the Arlo Pro 2, the Arlo Pro 3 comes with a 160 degree viewing angle, and a 2K HDR resolution. This camera is weatherproof and includes a coloured night vision integrated with LED Spotlight to capture and record coloured videos at night.  
You can manually trigger the LED in response to a motion. If that's not enough, the camera also comes with a built-in siren to alert you in case of danger. Its audio quality is perfect, and conversations flow unhindered via the 2-way audio system.  The Arlo Pro 3 comprises two cameras, but you can add other cameras if you wish so. It also supports both Google Assistance and Amazon Alexa.
Pros       
Records in 2K HDR

3-month free trial of Arlo Smart Cloud service

Stores up to 2TB locally via the hub

Supports Google Assistant and Amazon Alexa

Colour night vision featuring an LED spotlight
Cons
Expensive than Arlo Pro 2

Less generous cloud storage selections
D- Link DSC-8600LH mydlink FULL HD Outdoor Wi-Fi Camera
The D- Link DSC-8600LH mydlink FULL HD Outdoor camera is an affordable waterproof camera coupled with lots of features such as motion detection, a microSD slot for local storage, free cloud storage for recorded videos, and works with both Amazon Alexa and Google Assistant.
Apart from being waterproof, the camera delivers quality 1080p video day and night, as well as interacting with third-party products and mydlink via IFFTT applets.  The camera comes with magnetic disks embedded in its back enclosure for quick and easy mounting.  Its bottom edge holds a hard-wired ten-foot USB power cable, a removable rubber plug (it protects the microSD card slot), and a speaker. 
Pros
Free local Cloud Video Storage

Motion and sound detection

Easy to install

Supports both Amazon Alexa and Google Assistant

Works well with smart devices
Cons
Lacks Apple HomeKit Support

Doesn't include a microSD
Google Nest Cam Outdoor
One feature that truly stands out is the Net Aware Subscription that allows you access to personal detection, facial recognition, 24/7 recording, and customisable Activity Zones, which helps to reduce nuisance.
The Nest Cam Outdoor provides you with infrared night vision via 8 LED sensors.  The 2-Way audio system allows you to speak to anyone the camera is pointing at via your Nest App. It comes with a waterproof plug and cord, and a convenient mounting system that helps to position the camera in any direction.
Pros
24/7 live video

Camera, cable, and adapter- all waterproof

Easy to install

No hub required

Provides activity alerts
Cons
No local storage

Can't use speaker and microphone together
Amcrest UltraHD 4K Dome Camera
Most outdoor cameras are pretty restrictive. This means you have to use their apps, and you can't use your own local back up to store your video recordings. However, Amcrest gives you 100% control over your camera.
Amcrest 4K video cameras are popular for providing super high-quality video resolutions, and the Amcrest UltraHD 4K Dome Camera is no different. You'll fall in love with its 4K video to the point that you might start hating the HD videos.
This camera is ONVIF compliant, meaning it can support various third-party apps and ONVIF-compliant devices.
Amcrest features include an infrared night vision with a range of up to 164 feet and a two-way audio system that allows you to use your smartphone and Amcrest View app to communicate via the in-built speaker and mic.  It's also waterproof and can withstand harsh weather conditions like heavy rains and snow. 
Pros
Allows you to set up alerts and notifications

Wide viewing angles

Local storage -NVR and DVR storage devices

Cloud storage plans

Two-way talk
Cons
Limited third-party compatibility

Annoying chat feature on its website
Maximus Camera Floodlight
You might not be familiar with this brand, but it's not a newbie. The Maximus Camera Floodlight will offer you great value for your money because of its powerful set of features.  It's the latest hybrid home security equipment that perfectly pairs outdoor headlights and a camera. It will light up, record detected motion, and store it in the cloud.
You'll be impressed with its features, including its high–quality 1080p video and it's dual articulating LED floodlights that cover a very wide area and can be controlled via an app.
Other unique features that give Maximums an advantage over its competitors include pre-recorded messages that can be activated through the camera's motion sensor and optional subscription service.
Unlike other outdoor cameras that give you only real-time viewing and no downloads, if you don't pay for their subscription, Maximus allows you to look back only 2 hours, and you can download three videos per month if you haven't subscribed. However, you'll pay to use its AI features like Smart Alerts and Motions Detection Activity zones.
Pros
Sharp 1080p video

Color night video

Intelligent motion detection

Bright floodlights
Cons
Some features require rapidly paid subscriptions

Installation requires basic wiring knowledge
Logitech Circle 2
The Logitech Circle 2 comes with the same features as the Google Nest Cam. But besides the Google Assistant voice command and Amazon Alexa, it also offers support for Apple Homekit and HomeKit Secure video.  A feature Nest Cam doesn't support.
Other feature includes 24-hour free cloud storage, 1080p video for sharp and clear footage, night vision so you can see what happens in the dark, and a view angle of 180-degrees to cover a wide range as possible.
Its two-way audio system will help you communicate with the people in the house when you are away.  You also receive motion detection alerts when activity occurs outside. The personal detection feature will help you differentiate between a human being and a pet.
Pros
Easy setup

Weatherproof casing

Smart-time lapse day brief

Unlimited streaming to up to 5 cameras
Cons
Doesn't have a facial recognition feature

Power cable too short
Arlo Go
If you're after a camera that can use the power of cellular communication and still deliver quality footage, check out Arlo Go, the Arlo Go is the latest addition to the Arlo family of impressive home security cameras.  Just like Arlo Pro, this camera uses Wi-Fi to deliver live recorded footage to your phone from anywhere.
Even though it might be on the high-end, it's worth it.  It's waterproof and runs by a rechargeable battery, meaning you can install it anywhere in your property. Using this camera, you can gather video surveillance of areas that lack Wi-Fi access.
 Arlo Go supports 3rd party apps and provides free cloud storage. On its base, there's a mounting hole that attaches to a heavy-duty metal stand and can be attached to a tree wall or any hard surface. It also has a weatherproof rating of IP65.
Pros
Wireless

Sharp 720p video

Both local and cloud storage

Supports IFTTT

Sound and Motion detection
Cons
Requires a cellular service plan

Expensive
Ring Stick Up Camera
The Ring Stick Up Camera is a versatile and affordable outdoor home security device. Its uniqueness is brought about by its flexible base that can bend in multiple directions, allowing you to mount it anywhere, whether it's on a celling wall, fence post, or tree. Additionally, it's easy to install it- all you need to do is to follow the instructions from its app.
Ring Stick Up Camera includes a wide range of features from adjustable motion detection, two-way audio with noise cancellation, to 1080p video quality.  It's also integrated with night vision, and it is compatible with Amazon Alexa.
Pros
Affordable

Alexa and Google Assistant support

Two-way audio
Cons
It has been experiencing privacy and security issues lately

Narrow field of view
Buying Guide: Things to Consider Before Buying an Outdoor Security Camera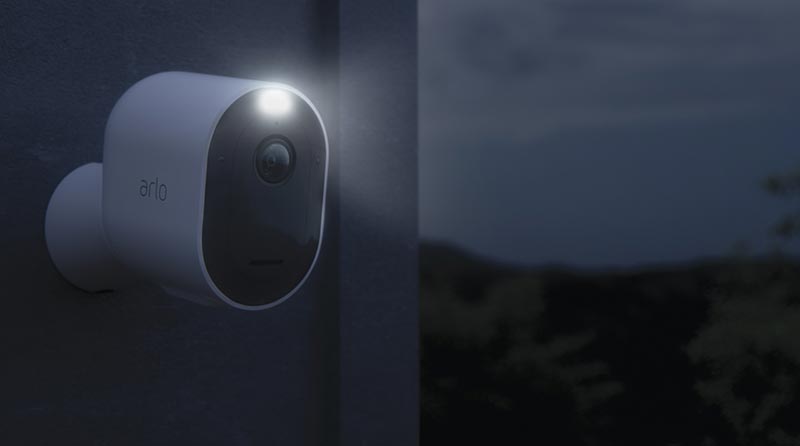 We've mentioned the best outdoor cameras in the market, but there are tons of factors that you need to consider so you can get your hand on the best of the best outdoor cameras for your home. This small guide will help you get started.
Resolution 
The main purpose of buying an outdoor video camera is to monitor your property; therefore, the video quality is pretty much the end-all.  There is no reason at all to record your home, only for the video to become Pixelated or low-quality.  Think of it this way if your phone can record ultra-quality videos, why should your security camera be any different.
Night Vision
It's hard for a normal camera to film anything once night falls, that is why so many outdoor cameras come with the night vision features, which can be turned on manually or automatically during nightfall.  Make sure you select a camera with a wide field of view even at the wee hours.
Furthermore, you're supposed to be more concerned with the intruders who make their heist late at night, rather than in broad daylight. Select a camera that can completely adapt to the dark. The best are the ones that come coupled up with LED spotlights because they act as deterrents.
Sensible Settings
Outdoor cameras are nice until they pepper you with several notifications and alerts daily. This can easily become annoying. Find a camera that utilises a powerful smart system like smart motion detectors, facial recognition software, and personal detection systems. As a result, the camera will be sending sensible alerts like an intruder in your compound, instead of trees being swayed by the wind.
Recording storage
One of the best ways to save yourself from paying lots of cash for a camera is by checking out their storage options. A factor that companies are never clear about: a company might make you register for membership and subscriptions where you're required to pay to store a few more hours of your footage taken by your camera. These costs can take a toll on your monthly income. 
So select a camera that offers you both virtual and local storage options. This means you can save footages from multiple days locally so you can always access them if the need arises. The virtual or cloud storage will save the weekly roll, so you can relax knowing that you can access videos of previous days or nights without having to pay extra.
Build Quality and Extra Benefits
 The build quality and hardiness of the brand you're considering buying matters a lot. An outdoor camera should be able to cope up with adverse weather conditions such as snow or rain.
Better App Experience
Yes, you can buy quality hardware, but without a better way of controlling or interacting with it, then it becomes useless.  That's why you need a solid app.  An app that pairs well the camera granting your total control over it.
Final Thoughts
We've gone through the best outdoor cameras in the market and some factors you need to consider before buying them.
Our best recommendation is Arlo Pro 3 because of its backed up with impressive features ranging from colour night vision integrated with LED spotlight, 2TB local storage via a hub, a wide-angle of view to 2K HDR resolution.  It also supports Alexa and Google Assistant, allowing remote control of the camera.  Although it might be on the high-end side, it's worth it.
If this camera doesn't interest, you the other cams will surely do. So, take your time to find an outdoor camera that completely meets your home security needs.
References
Written by The Original PC Doctor on 11/6/2020.