Best Phones in Australia 2020: Top 13 Smartphones Tested and Ranked
With so many phones to choose from in 2020, it's easy to get overwhelmed trying to find the best one. The reality is there's no perfect choice for everyone because we all have distinct tastes and preferences. Don't be surprised if your best phone is not among the top 5 phones on our list.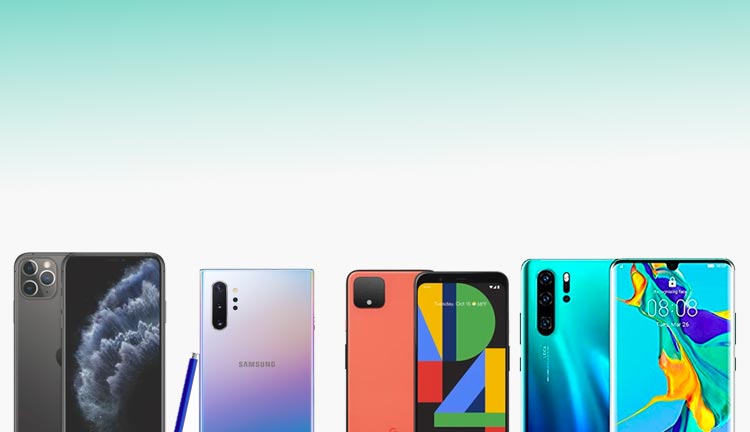 Phones come with different features. As such, we've tried to review each phone based on its design, battery life, camera, price, and performance. So, if you want a powerful phone that great for capturing photos, or a phone with a battery that lasts for 2 days, we've got you covered. Continue reading for our top 13 recommendations.
iPhone 11 Pro Max
The iPhone Pro Max is a beautifully designed phone made from stainless steel, wrapped in durable glass and matte texture to prevent ugly fingerprints sticking in the glass. It comes with a beautiful and modern 6.5-inch screen wrapped with bezels. The OLED screen will offer you the best experience when playing games and when watching movies.
The iPhone 11Pro Max features the best phone camera today. Apart from containing an extra lens, it processes images much better. The HDR is much smarter with Night mode for taking superior low-light photos and an added feature called semantic rendering (that captures many underexposed photos before you can click the shutter button).
Apple is still taking its time with including 5G to their phone, and its absence is an issue of concern considering the high price tag of iPhone 11 Pro Max.
Pros
The triple camera provides lots of photographic flexibility

Night Mode

Enormous battery improvements

Matte fingerprint-resistant glass
Cons
Expensive

3D touch removed
Samsung Galaxy S20/S20 Plus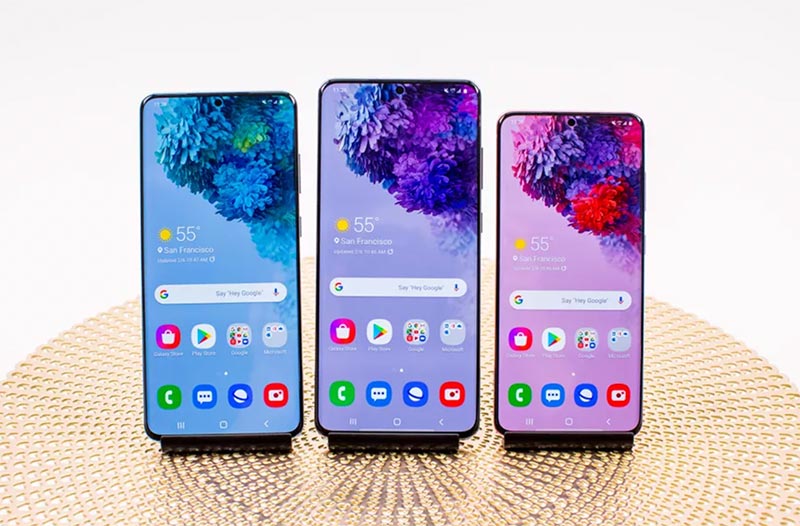 Samsung Galaxy S20 and S20 Plus launched this year, are part of Samsung's Galaxy S20 series. Because the two phones share similar features we will discuss them as one. The only difference between the two is their price. The S20 goes for AU$1,346, whereas the S20 plus goes for AU$1,499. These high prices may be to the inclusion of 5G, which we highly doubt if everyone will benefit from it.
Both the Galaxy S20 and S20 plus come with a 6.2 and 6.7 infinity O-AMOLED display screen, respectively. They also feature Qualcomm's newest Snapdragon processor and solid battery life. They both have spectacular cameras with new sensors that capture bright and colorful images. Their 3x lossless optical zoom is powerful than that of the iPhone 11 Pro Max.
Pro
High Refresh Rate screen

Splendid Battery life

Perfect fit and finish
Cons
Cameras over smooth faces

Software update only guaranteed for two years
Moto G Power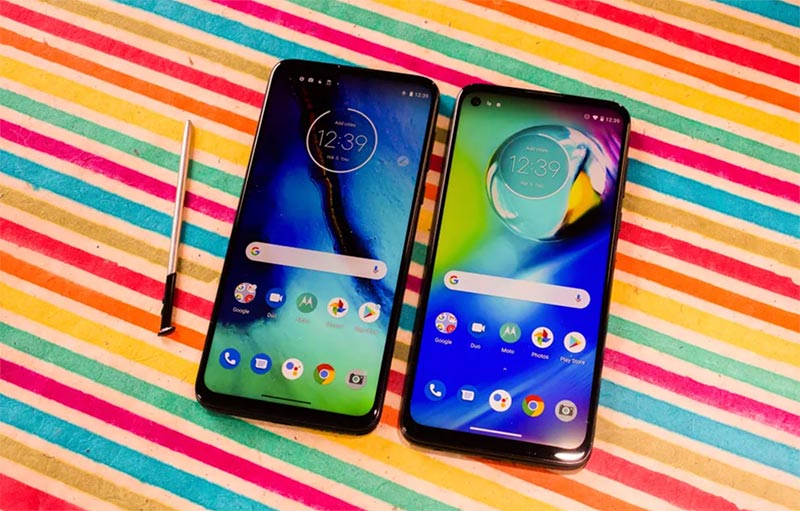 The Moto G comes equipped with a 5,000 mAh battery that can hold power for about 16 hours. But there is more to this phone than just battery power, its processor produces the best performance and camera takes quality pictures that measure well with other smartphones in the same category. The best part is- it's affordable.
Pros




Best battery life

3 rear camera

Affordable
Cons
Lacks optical zoom

Screen colour is a bit distorted
Samsung Galaxy Note 10 Plus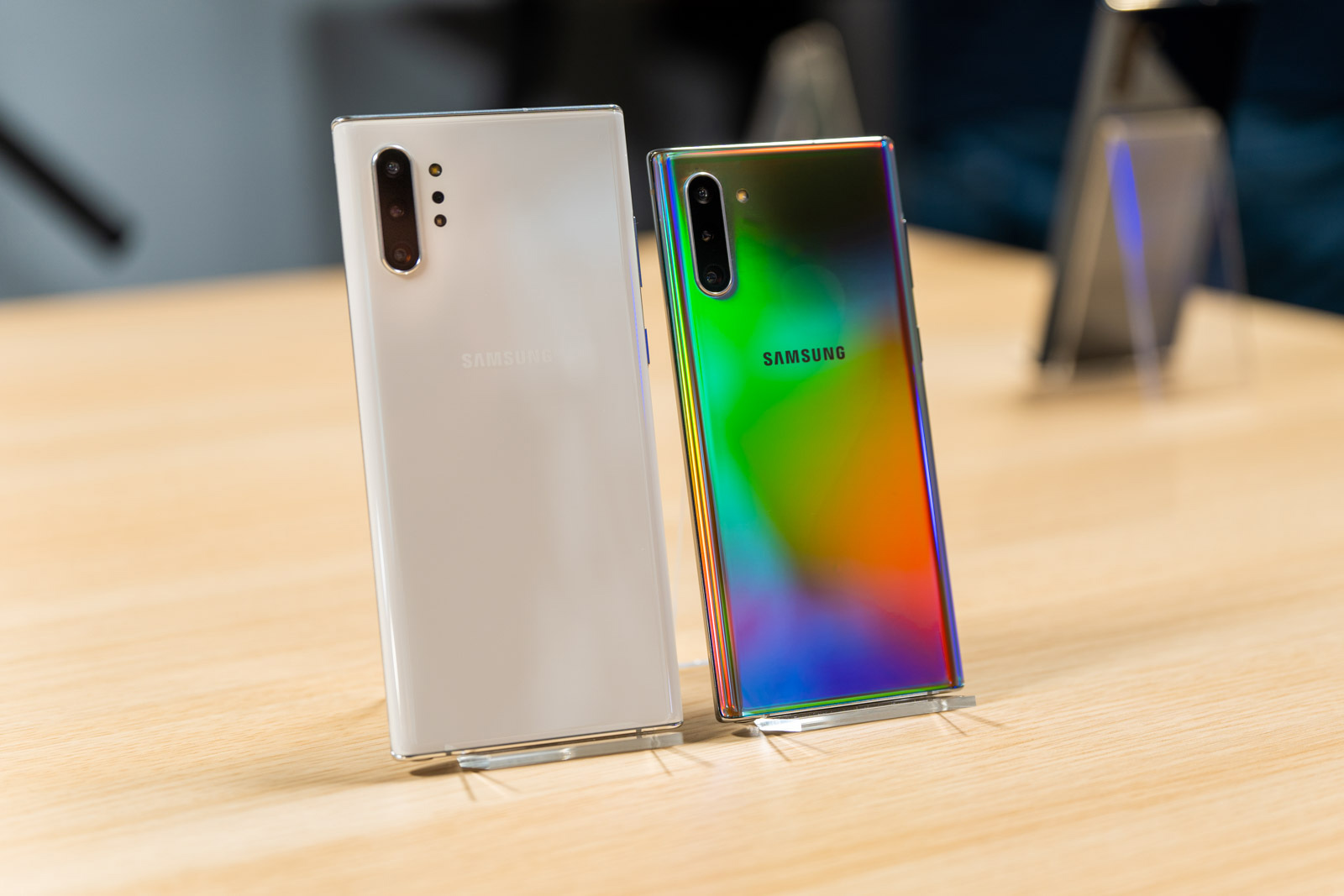 The Samsung Galaxy 10 plus is a powerful work and play handset backed with the best Galaxy S10 features. It one of the best smartphones ever produced by Samsung. With a gorgeous Super AMOLED display, you'll enjoy using this smartphone for watching your videos, playing games, and viewing photos. The inclusion of the HDR10+ helps in creating stunning beautiful colors, exception brightness, and deep blacks.
The Samsung Galaxy Note 10 packs a 4300 Ah battery which is quite powerful and should keep your device on all day long. Mobile gamers won't be disappointed with its latest Exynos 9825 chipset that offers the best game performance, especially when backed up with the phones Mail-G76 GPU and 12GB RAM.
This smartphone contains powerful quad cameras including a 12 MP normal camera, 12MP telephoto, 16MP ultra-wide, and depth-sensing lenses. These cameras come together to capture and produce the best photos, particularly in ultra-wide shots and night mode. Its front camera also stands out for its ability to access the Live Focus effects like draining background color or blurring selfies.
Pros
Good Camera

Beautiful and compact design

Fast Charging
Cons
Missing headphone jack

Expensive
iPhone 11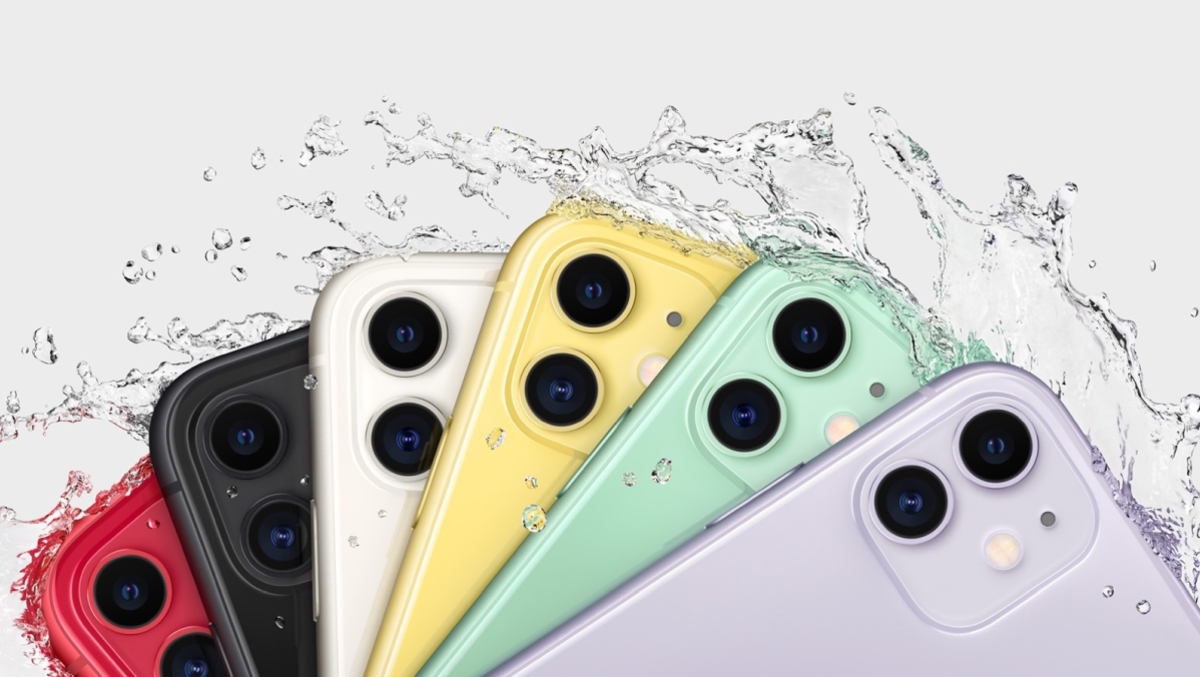 The iPhone 11 is not as massive as the iPhone 11 Pro Max; neither is it as compact as the iPhone Pro, but it's the least expensive of new iPhone handsets released in 2019. The low price tag shouldn't shun you off because it possesses the same quality A13 Bionic processor found in the iPhone Pro model. It's the best apple phone for those people who want the latest Apple's features at a lower price.
Its 6.1-inch Liquid Retina IPS LCD screen might not be the largest compared to iPhone Pro and iPhone Pro Max, but it gives you plenty of screen room to work with. It doesn't have the features associated with the famous OLED display found on both Pro models, but you'll still get to enjoy its gorgeous display.
iPhone 11 doesn't come with fast charging like its counterpart the iPhone Pro max, but still, its battery is powerful and can hold a charge throughout the day. Its performance is quite impressive because of its A13 Bionic Chip that makes navigating the phone's latest iOS 13 much easier and is exceptional at gaming.
Pros
Long battery life

Great photo in Night mode

Fat A13 Bionic CPU
Cons
Lack of fast charger

Just starts with 64 GB worth of storage
Samsung Galaxy S20 Ultra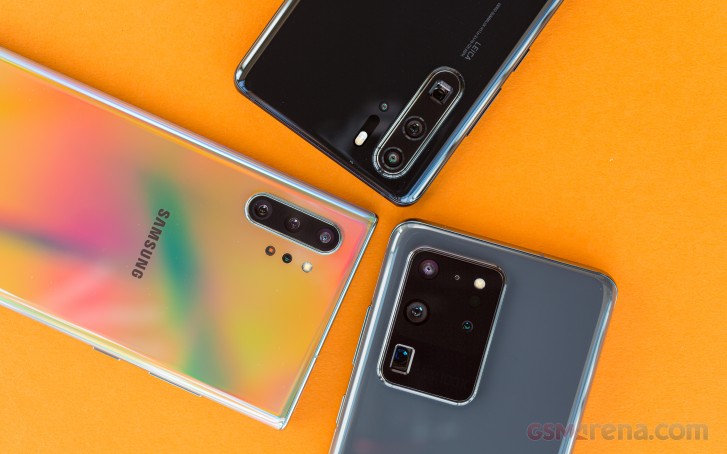 If you're searching for a big high-end Galaxy phone, look no further than the 6.1 inches gargantuan Samsung Galaxy S20 ultra. It's right to say that everything about this smartphone is big from its 5,000 mAh battery, 120 Hz display.
The Samsung Galaxy S20 also features a millimeter-wave 5G connectivity, 12 GB of RAM and 12GB storage (in the base model). It also includes a quad lens that camera-system that couples up a 108-megapixel sensor with 12MP ultra-wide shooter, a time-flight shooter designed to boost depth effects, and a 4X telescopic optical zoom.
Pro
Outstanding Camera

Beautiful 120 Hz display

Supports 5G
Cons
Very expensive

Extra features not worth the high price
iPhone SE (2020)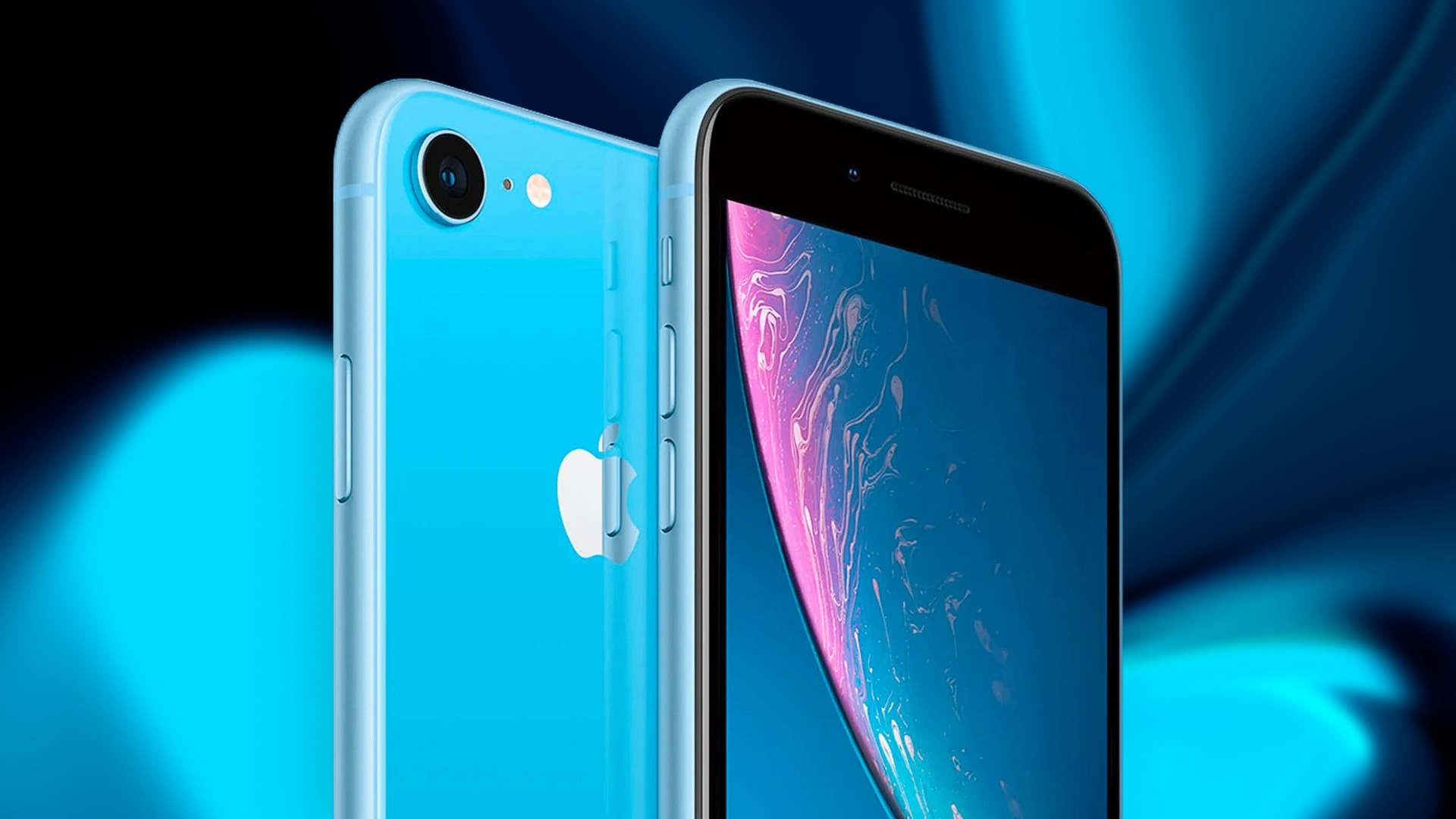 The iPhone SE launched in 2020 is the continuation of the hand and user-friendly iPhone from 2016. Although it borrowed iPhone 7 and iPhone 8 4.7-inch screen, it still kept its hand-friendly feature, thus it's convenient for those people demanding a smaller smartphone.
If you don't spend most of the time on your phone, this smartphone will serve you right. Its power can last you longer than a day. Its camera takes nice photos, but not as exceptional as those taken by iPhone 11. For a phone that costs AU$749, it's quite powerful. Its feature won't leave your jaw-dropping, but it has all the things you need from an Apple Smartphone.
Pros
Affordable

Contains a touch ID home button

One-hand-friendly
Cons
Battery life needs improving

Uses old screen technology
Samsung Galaxy S10 Plus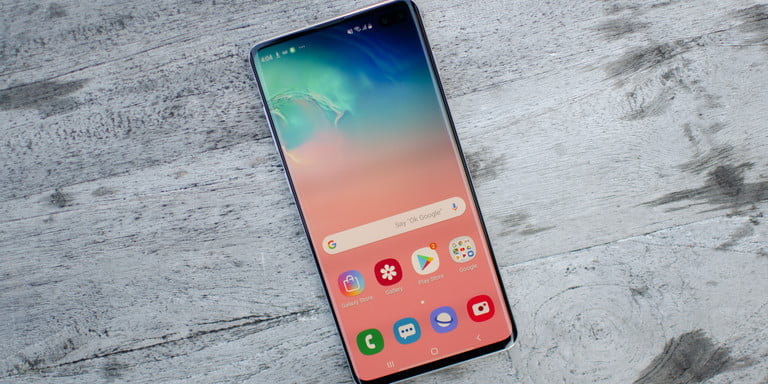 Samsung Galaxy S10 Plus is currently the best phone in the market. You'll be impressed with its breathtaking QHD+ Super AMOLED screen, which is more vibrant and brighter than ever before. Its 4,100 mAh battery takes the crown the largest battery ever placed in a Samsung phone. With an 8GB of RAM, this phone allows you to play games, multi-tasking, and switch between apps effortlessly.
You also get to use its exceptional camera which features a 12MP normal lens, 12MP optically zoomed telephone lens and eye-opening 16M ultra-wide lens. You'll enjoy using this phone because its user interface is completely refreshed and its design carefully selected.
Pros
Expandable memory

Reverse wireless charging

Impressive camera setup
Cons
Weird positioning of the power button

Hard to use one-handed
Google Pixel 4XL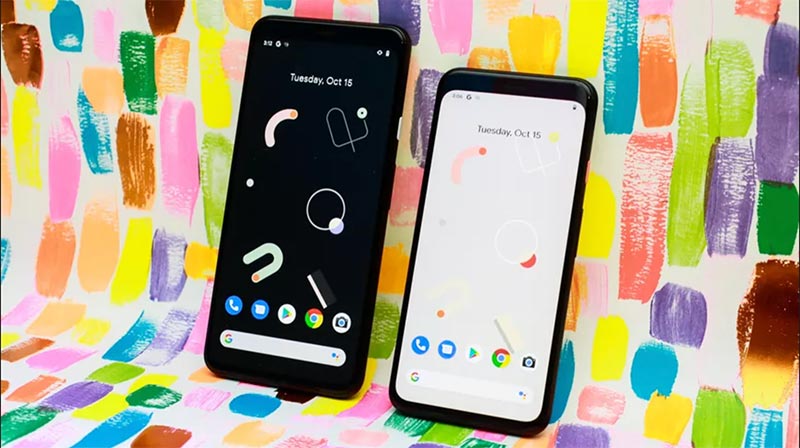 The Google Pixel 4XL has a new facial recognition, an exceptional camera, and a 90 Hz screen. If you're an enthusiast for minimalist designs, and bright colors, check out this phone. Its design features a black band around the edges for hiding components like the speaker grill, sim slot, USB-port, and also help to frame the rear panel, thus making it unique.
Google made some improvements to the phone's camera software. Now it has dual features that allow you to set brightness and colors, and a boosted Night Sight mode that captures stray skies. It also has a bigger 3,700 mAh battery that can last once fully charged.
Pros
Bigger screen with 90Hz refresh rate to make everything look smooth

Take beautiful pictures

fast face-unlock
Cons
Expensive

Doesn't come with earbuds
Samsung Galaxy S10 5G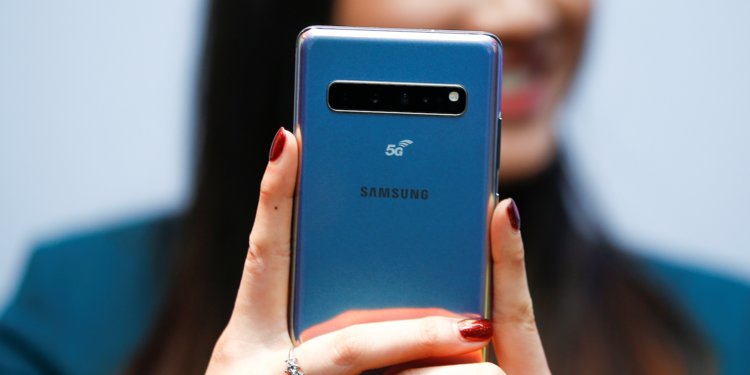 This arguably the most impressive phone ever revealed by Samsung. To get this phone, you need to sign a 2 or 3 years contract with Telstra. It doesn't offer users so much 5G coverage at the moment.
However, it offers you a longer battery life because of 4,500 mAh. Other things this phone the best Galaxy, is its unrivaled performance (Exynos 9820 chipset and 8GD of RAM), extraordinary design, and its impressive 6.7-inch OLED Screen.
Pros
A ton of technology feature

Impressive 5G download speeds

Huge, powerful battery
Cons
Lacks a MicroSD slot

Can only be accessed through a contract
Samsung Galaxy Z Flip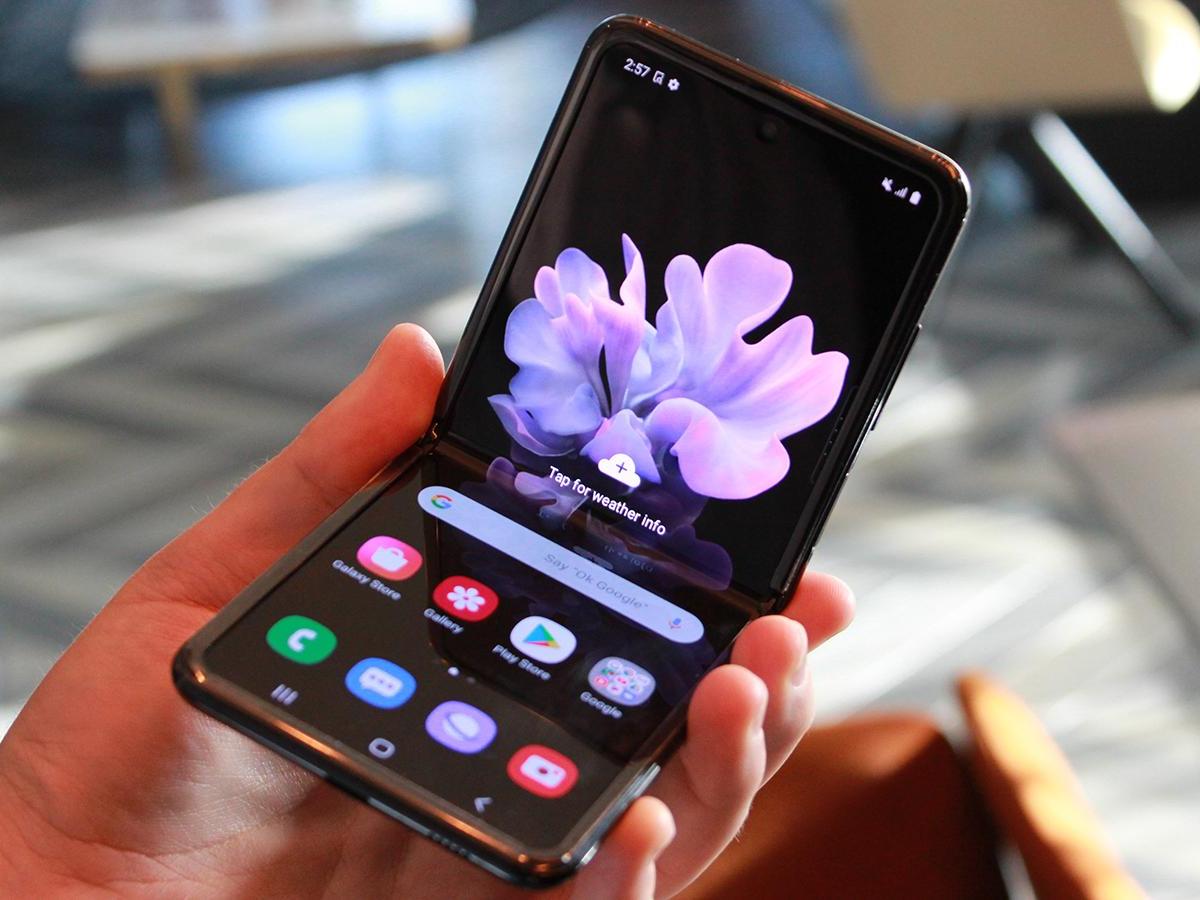 Foldable display technology is the new frontier for smartphones. Companies like Motorola and Huawei have already produced their foldable phone, but Samsung's Galaxy Z flip is currently the best foldable phone in the market.
It boasts some of the best smartphone specs but is a bit on the high-end costing about AU$2, 199. Although when compared to other smartphones in the same category as Huawei Mate XS AU$3,999 and Samsung Galaxy Fold AU$2,999, it's price is reasonable.
The Samsung Galaxy Z flip sports an ultra-premium look and feel with efficient folding technology that's very impressive. Apart from the folding technology, it also comes with a beautiful design; even when folded it still feels tiny and can comfortably slip and fit in your pocket easily.
Pros
Premium styling

Cool splitscreen UI

Solid flip mechanism

Ultraportable
Cons
Expensive

Not class-leading camera spec

Overly small outer display

Exterior smudges easily
Huawei P30 Pro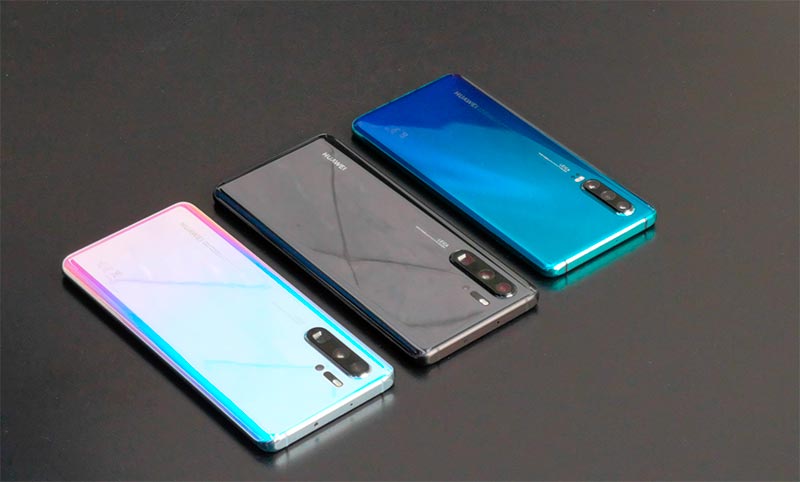 The primary selling point of Huawei P30 Pro lies around its triple camera lens systems, but that's not all. It comes with astonishing battery life and the best performance we've seen in any Android Phone. It right to say, this phone is among the best Android phone today. This smartphone also supports storage expansion, but it only through Huawei's propriety MM card format.
Pros
Impressive camera

Long battery life

Friendly design
Cons
Lacks headphone jack

Prone to scratches and fingerprints
LG G7 ThinQ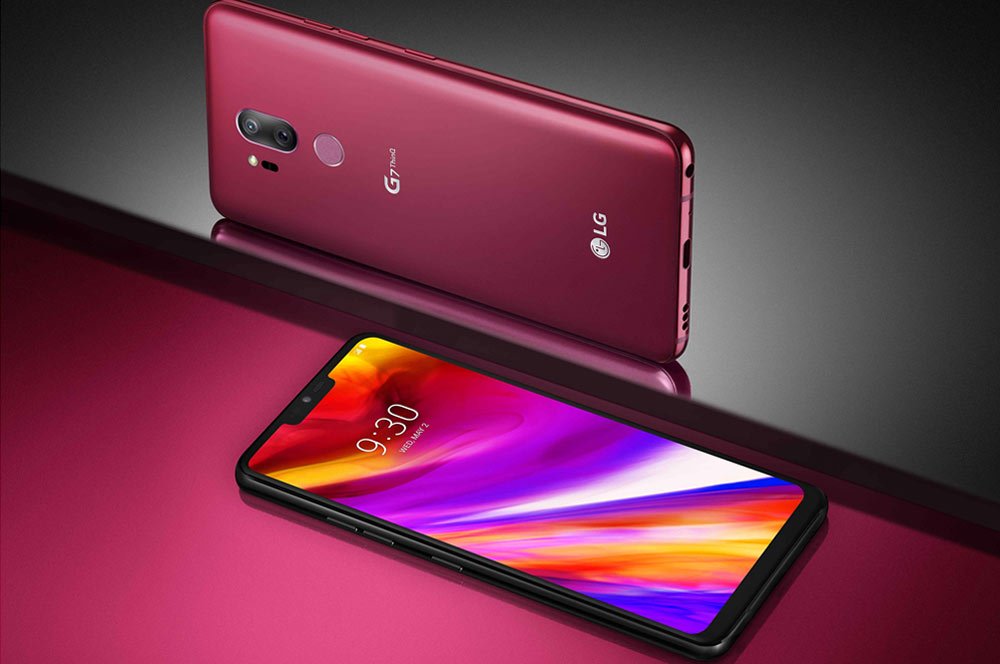 The LG G7 ThinQ is a risk reverse handset meant to be smart, not flashy, and complete. It features an AI-Powered camera, a bright 6.1-inch display, and a loud Boombox speaker. It's reasonably priced, but not as powerful and the Upgraded LG G6.
It's powered by a powerful Qualcomm Snapdragon 845 chipset and comes with 64/128 internal memory, which can be expanded up to 512 GB. With 3000 mAh battery, you're assured of day-long battery life.
Pros
Smart camera

Attractive design

Captivating Boombox Speaker
Cons
Small battery

Not-properly water resistant
Conclusion
There you have it! Now, we hope you can find the perfect handset that will meet your needs. As you've noticed, we've mentioned smartphones with 5G integration like the Samsung Galaxy S10 5G and Samsung Galaxy S20 Ultra. So if you're in a place with 5G coverage, and just want to shop for 5G smartphone, be sure to get these two.
This list contains absolutely the best phone for 2020, so the decision making processes of selecting your next affordable or high-end phone should be made much easier.
References
Written by The Original PC Doctor on 20/6/2020.