15 Top Mobile Apps Small Business Must Have
Operating a small business is a big deal, particularly in this tech and data-driven age, you can't afford to ignore mobile apps anymore. To fully control your small business, you need to understand mobile apps, SEO, and social media, so you can reach more potential prospects via these channels.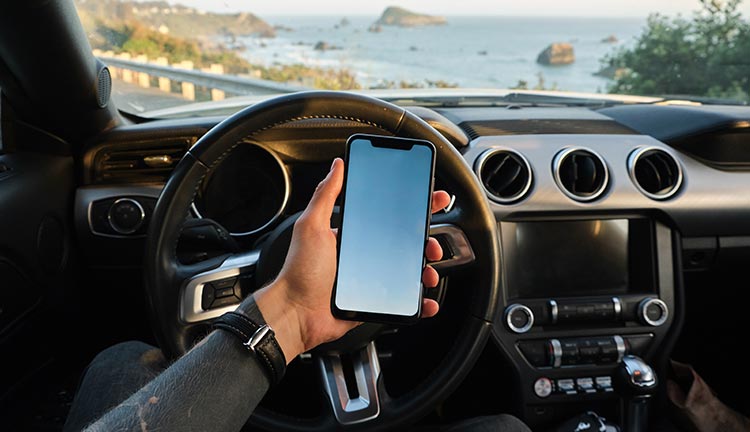 The ability of your business to thrive in this new era depends on how you and your team manage it. It's no more about starting a small business with huge capital.
There is a high chance that your business is already on its way to become a market leader, where you can create a comprehensive system that can run your system and increase your sales and profit. Regardless of your business system or model, you still need to leverage the power of mobile apps.
Mobile apps will not only automate your business, but will save you time, give you a way to communicate with your team, and even drive more leads, sales, and revenue for your business.
We understand that finding the very best of mobile for small businesses in the existing sea of apps is hard, and you won't know where to start. That's why we've tried to solve this problem by researching and compiling a list of 15 best mobile apps for small businesses.
Mobile Apps for Small Business Communication
Skype for Business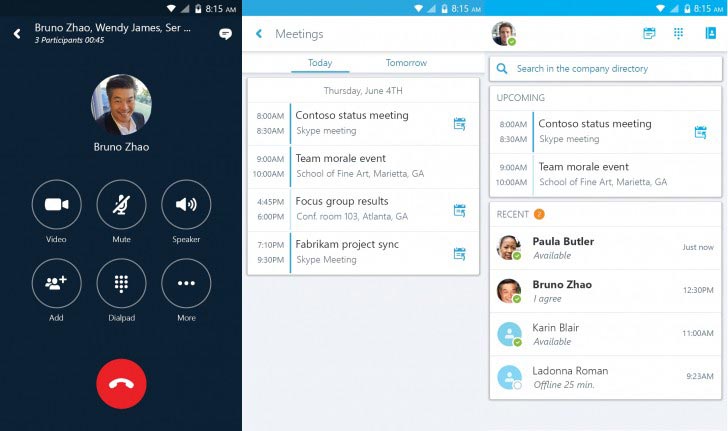 Skype is one of the most trusted communication apps. It allows simplified team communication by permitting you to chat with your team from any location. Because this is a popular app be rest assured your team member will know how to use it.
Skype offers you trustworthy video conferencing, chatting, and calling. It makes it easy to integrate open communication right into your business.
Price: Freemium
Slack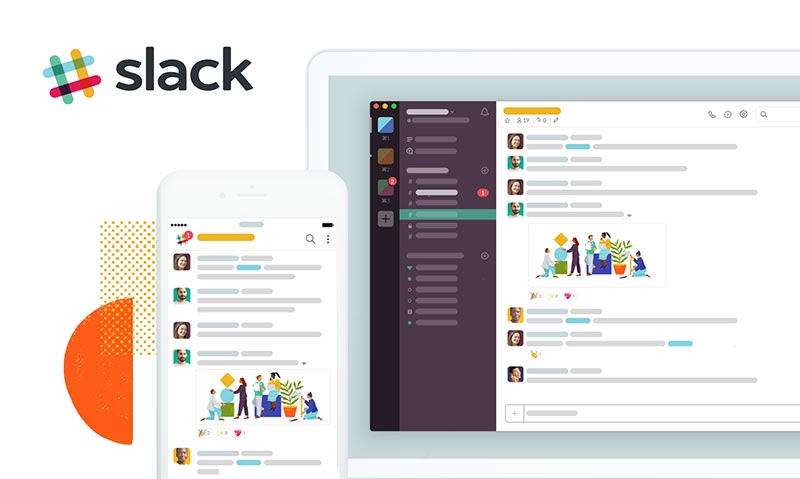 For a small business in a hi-tech world, Slack is the best solution. Slack is a messaging and teamwork app. It's loved for its amazing integration ability and even permits one-to-one and group chat, video conferencing, and audio calls. It can increase productivity and save time via real-time communication and collaboration between you and your team.
Price: Free
Zoom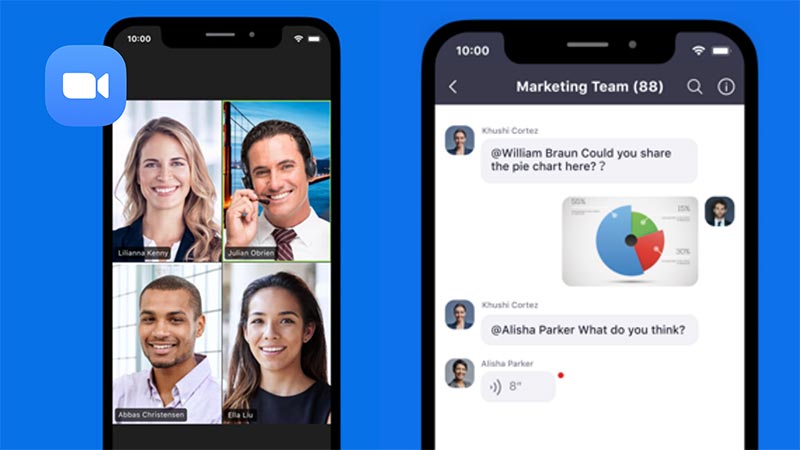 Zoom is available for both Android and iOS. It makes it easy to hold educational services(tutorials) and host video meetings. With the simple interface, you can easily conduct one-to-one or group video calls with your team.
Price: Free, but for small businesses, it goes for $20.99 per month
Mobile Apps for Accepting Small Business Payments
PayPal Here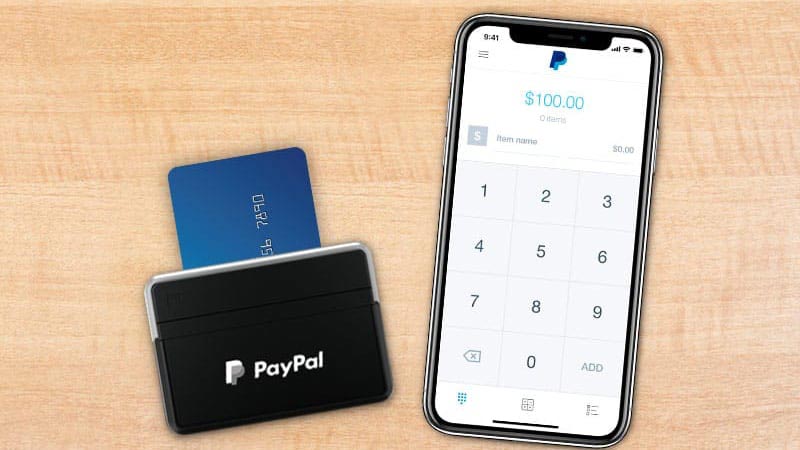 PayPal Here provides you with a simple way to accept payments on your phone. This app uses a small card-reader near your smartphone to process and accept payment via Debit card, Visa, or Master cards at only a price of 1.95%/transaction. Nevertheless, PayPal Here uses your PayPal account instead of your bank; therefore, you need to make sure you've synced up properly to take advantage of this payment app.
Price: Free
HootSuite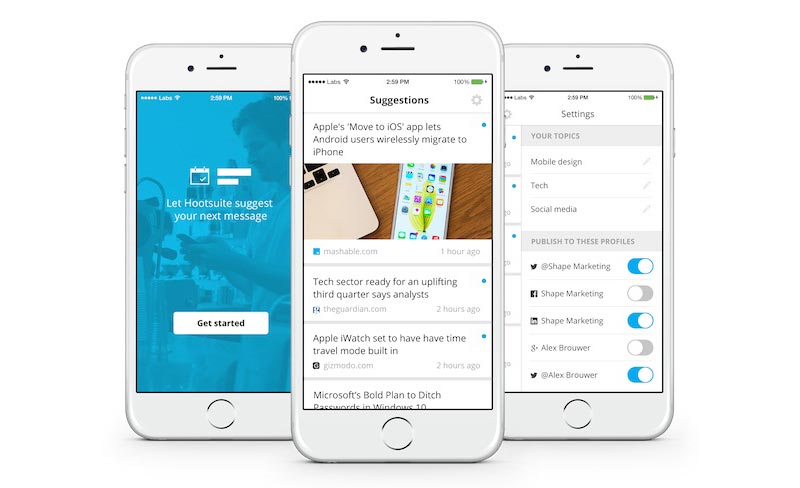 HootSuite is available for both Android and iOS. It offers you a modern, comprehensive collection of analytical and social media management tools in a nicely designed hub. With its help, you can conduct an all-inclusive monitoring and influencer identification. Its analytical tools will help you monitor and track the success of your social media marketing strategy.
Price: Free
Square Point of Sale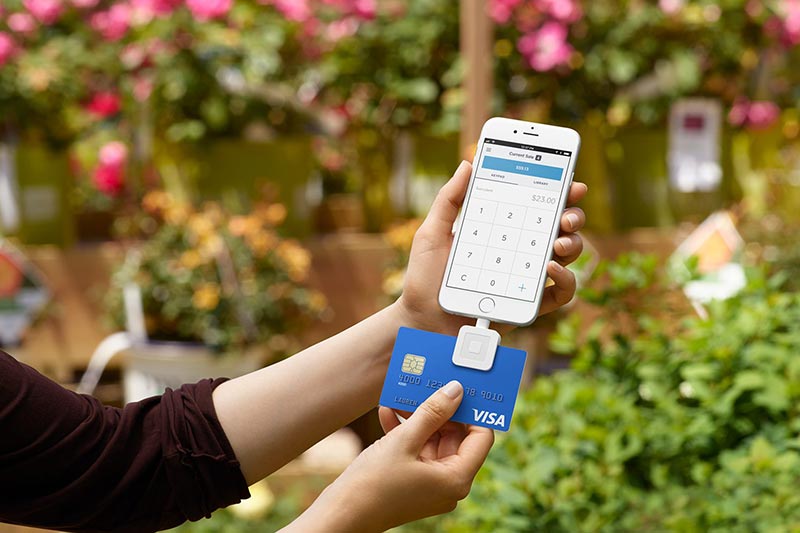 The square app will allow you to accept mobile, debit, and credit card payments, this means an added advantage for your small business. This app enables you to process payments seamlessly and keep track of your sales and inventory via an Android app. However, you have to pair the app with a Square Chip card reader or any other chip reader. Master card, American Express, and Visa are also accepted, but a 1.9% fee is charged for every payment.
Price: Free
Other Useful Mobile Apps
SurveyMonkey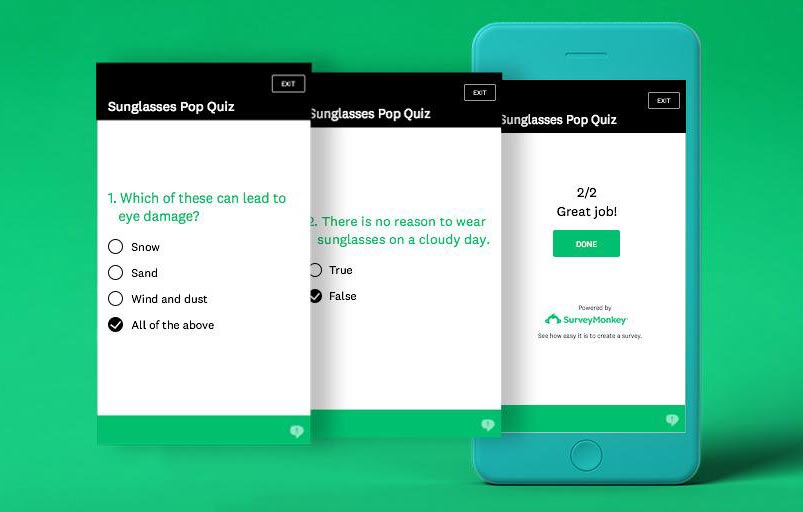 Instead of guessing what your customers, why don't you try asking them? SurveyMonkey will help you create surveys so you can measure user engagement and receive anonymous customer feedback on your brand products, website, pricing, and unsatisfied needs of your potential customers.
With it, you can build both simple and complex surveys, because SurveyMonkey provides you with tips about how to structure your questions. Survey creation is collective, and everyone can view the result and reports without the need to share login information.
Price: Freemium app, with premium package starting at $32 per month.
MailChimp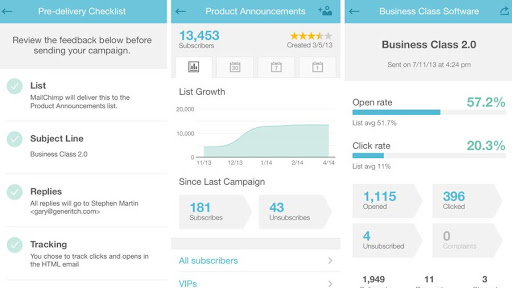 MailChimp will help you to seamlessly boost your subscriber list, create attractive newsletters, and automate your email campaigns. This mobile app also features excellent e-commerce platforms integration such as WooCommerce, Magneto, and Shopify. Other features include allowing drug and drop email building, providing email marketing, and helping small businesses to keep in touch with subscribers.
Price: Freemium
Canva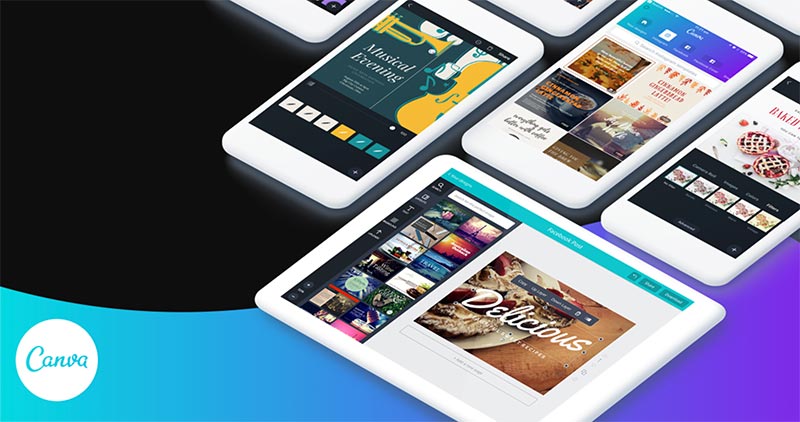 Canva is an intuitive mobile app that comes with amazing templates that can help you create visual content with minimal stress. It's great for small business owners who're searching for a way to save money on their project designs. This Australian graphic design app is tailored for editing and designing blog posts, social media posts, invitations, logos, flyers, and others. Harness the power of graphic design without having to pay anything.
Price: Free
Australian Tax Office (ATO)
ATO might not be the number one choice for many small business owners in Australia, but it's quite effective as other tax mobile apps. It offers both the small business owners and employees a ton of benefits like recording work-related expenses, searching for Australian Business Number, calculate key tax dates for business, and uploading the deductions information.
Price: Free
Mobile Apps for Small Business Accounting
QuickBooks Accounting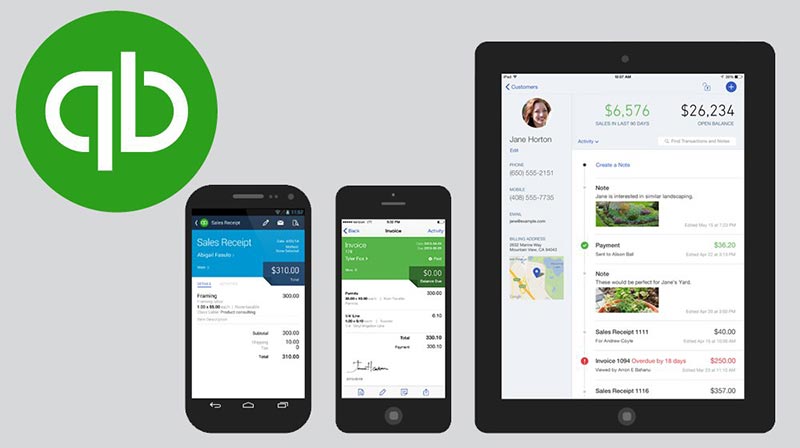 QuickBooks will help you connect your business to your PayPal, bank accounts, Square, and more. It uploads real-time data allowing you to track your company's financial well-being, track unpaid invoices, and view profit-and-loss reports. Also, you can use it to keep track of your expenses and upload photos of receipts from your smartphone. It is a must-to-have mobile app when the tax season kicks in.
Price: Starts at $7 per month for a freelancer plan.
Expensify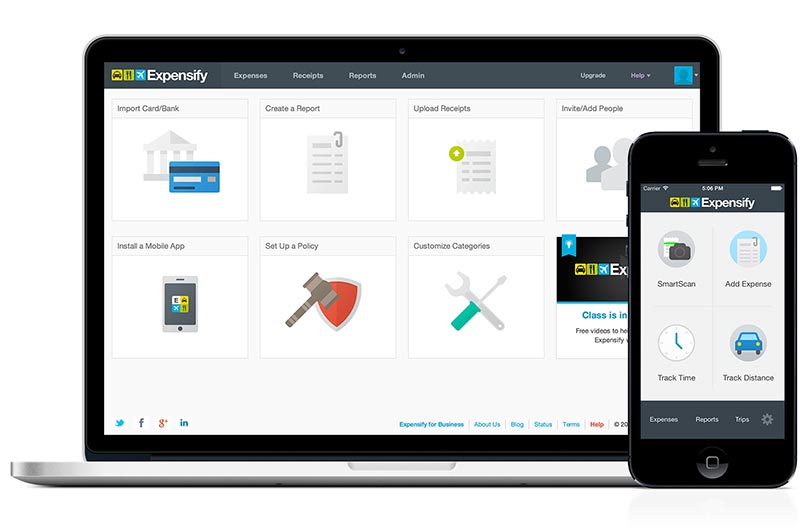 Are you searching for an easy way to track your team work-related expenses? Expensify takes the stress out of expense tracking and reporting for small business owners. It's an intuitive mobile app that allows its users to drag-and-drop pictures, line items, and extract texts from receipts into an expense report. It's a financial tracking app for those small business owners looking for a reasonably priced, easy-to-use expense tracking system.
Price: Free
Mobile Apps for Small Business for File Sharing, File Storage, and Organization
Dropbox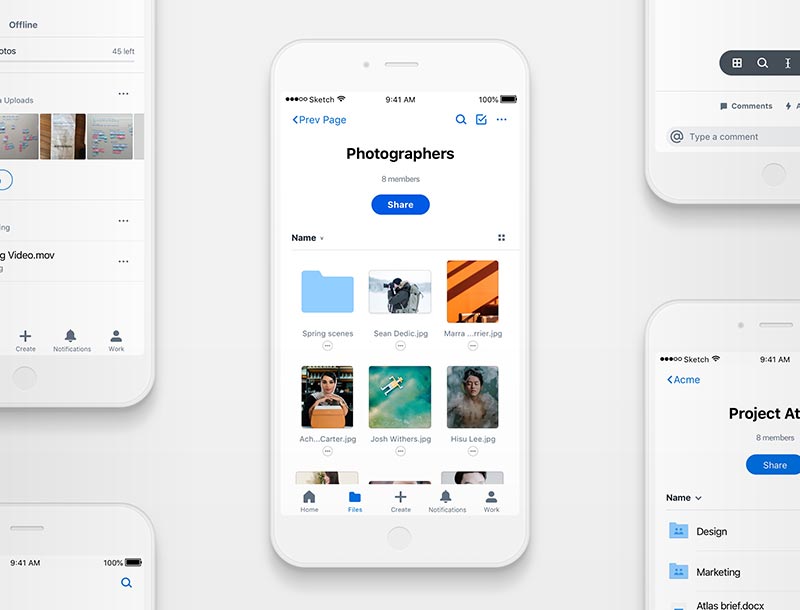 Dropbox is already prevalent among mobile app consumers. It comes with many benefits to small businesses via its file-sharing software. You can easily sync important documents across all devices and access them easily from anywhere and anytime. Make use of it to create shared folders and give your team access to specific links or folders.
Price: Free to up to 2GB storage. For business, Dropbox starts at $17.50/ month for storage up to 2TB.
Evernote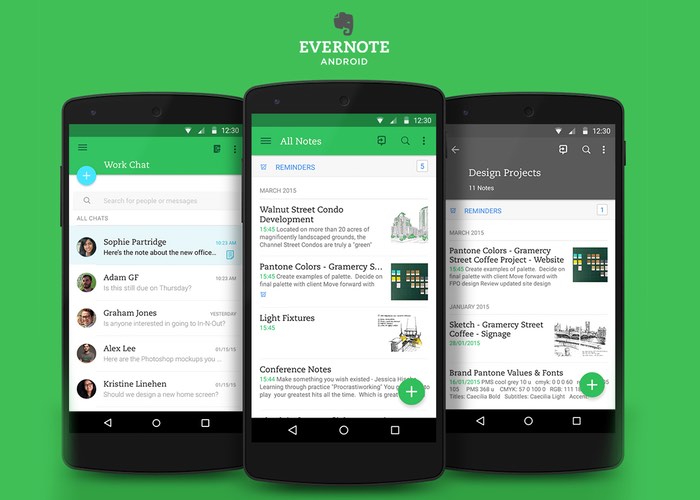 Evernote is a must to have a mobile app that lets you take pictures, collaborate with clients, record notes, clip webpages, and keep files synchronised, organised, and accessible from any device. It's great for small businesses on the go.
Price: Free
Google Drive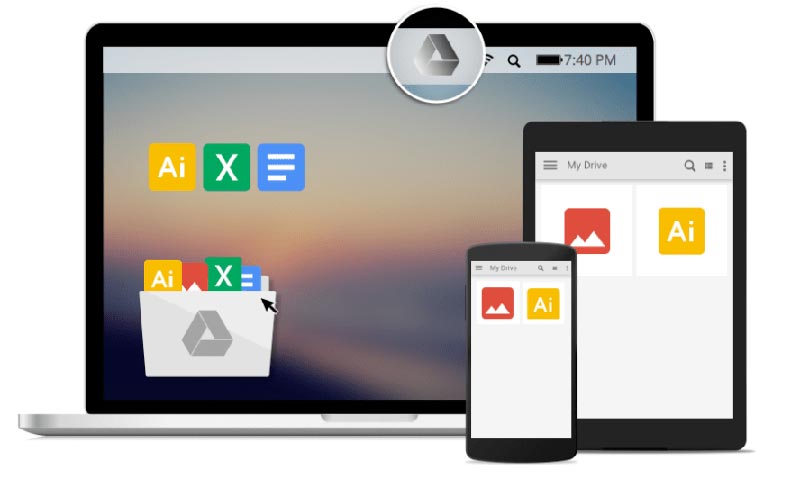 Here is another effective and secure online file sharing and mobile storage app. Google Drive allows you to upload, edit, organise and share your files, all in one place. You can remotely access your device from anywhere, as long as you have access to a browser and internet conditions. It's supported by both iOS and Android mobile devices.
Price: Free (for up to 50 GB storage)
Conclusion
These apps are perfect for small businesses. Many businesses in Australia have already adapted these apps into their daily operations, and both small and big business owners in all industries are uncovering new methods to save money and time by harnessing the power of the latest tech and marketing apps. Try to integrate these apps into your business to improve your day-to-day operations and productivity. If these apps have inspired you to work smarter and not harder, our job here is done.
References
Written by The Original PC Doctor on 22/6/2020.