Best Mouse Pad for Gaming in 2020
Have you been gaming but find yourself losing many competitions, even that embarrassing easy-to-win game? Have you asked yourself why you continue with that negative trend, even with a lot of "sure" sniper strategies you apply? Gaming majorly depends on efficient gaming mouse pads.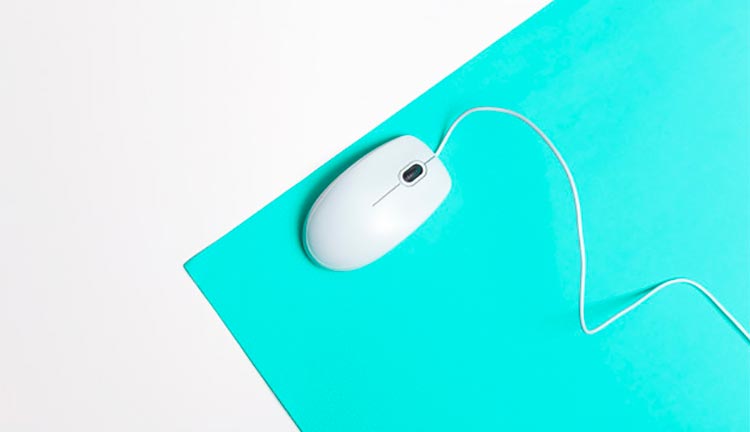 The best mouse pads in the market will give you an outstanding gaming experience. The features include no-skidding mouse pad base, which provides you with full mouse control so you can continue winning in that gaming battlefield. Another cool feature is a smooth low friction surface, which will help you make that speedy twitch.
Choosing a gaming mouse pad with these cool features will make you enjoy gaming even if you didn't have that enthusiasm for gaming. Here we've discussed the best mouse pads for gaming that offer you nothing but the best experience. Let's check them out!
SteelSeries Qck
SteelSeries Qck mouse is quite traditional as far as mousepads are concerned since its model has never changed for years. It's a cheap mouse pad going for only $10. This is suitable for anyone new to computer gaming.
The surface of SteelSeries Qck is so smooth, giving the mice easy glide great for speedy games. It's fitted with the rubberised underside, which maintains a grip on your desk while gaming.
Features
Anti-skid rubber to ensure firmness
cloth fray absent
Smooth surface to ensure seamless gliding
Highly lightweight fit on your desk.
Features woven cloth
Specification
Brand: SteelSeries
Weight: 4.8 ounces
Surface: 133.56 inches square
Pros
Very smooth cloth surface
Affordable
Cons
Logitech G440 Gaming Mouse Pad
If you are looking for a hard mouse pad and you don't mind low profile, then Logitech G440 is your choice. This mouse pad is made of a mixture of materials like rubber, plastic, and aluminum, which allows you to game with speed and precision. So, you can apply your winning strategy easily.
The bottom is made of rubber, which makes it hold on firmly to your desk without sliding when making that speedy move in your game battles. Logitech G440 compounds feature a hard texture, which makes it durable. These are the qualities sought by many gamers.
Features
Plastic prevents it from collecting dust, unlike clothed ones.
Limited friction surface
Large enough for your mouse and even the keyboard.
Rubber underside prevents movement while gaming
Specifications
Brand: Logitech
Surface material: Plastic
Surface type: Hard
Base: Rubber
Pros
A low friction surface increases your efficiency.
Gives you high DPI moves.
Cons
Razer Goliathus Extended Chroma Gaming Mousepad
You thought you'd seen enough, but what about illuminating mouse pads?Razer Goliathus Chroma is designed with a lighting system that has lots of colours that excites you and gives you great gaming experience. You can personalize your gaming experience by customizing the light and colour effects.
It's made of cloth, which gives you total control of the mouse during your gaming battles. The underside features a rubber, which prevents the mouse pad from sliding on your desk.
Features
Anti-skidding enabled by the rubberised bottom.
Lovely colours and light, which you can customise to meet your preference.
The charging system uses a cable.
Specification
Model: Razer
Surface: 140.6 inches square
Weight: 1.23lbs
Pros
Gaming optimised
Gaming precision enabled by smooth cloth textured surface.
Corsair MM300 Gaming Mouse Pad
Corsair MM300 mouse pad is a great gaming pad. If you like it when your hand does workouts, then Corsair MM300 is ideal for you since it has low sensitivity and DPI. The size of the mouse pad can accommodate even the mouse and the keyboard.
This will give you enough space to do your gaming with comfort since your keyboard and mouse will be on a level surface. The big mouse pad also offers you enough surface to make that precise sniper headshot without worrying much about limited space.
The surface is made of smooth woven cloth, which prevents fraying. This will help you maintain accuracy while getting engaged in a speedy game.
Features
Extensive surface area for keyboard and mouse with extra space to spare.
It's stitched at the edges to prevent sliding
Smooth, comfortable rubber pad
Specification
Brand: Corsair
Surface type: Soft
Surface material: Cloth
Base: Rubber
Dimensions: 36.62×11.8×0.12 inches
Pros
It's huge it can fit the keyboard, mouse, and monitor
Fair price
Durable
Cons
Colour fading as time goes by
Large Corsair branding
Unpleasant chemical smell
Logitech G Powerplay Wireless Charging System
If you're after gaming with comfort, check out the Logitech G PowerPlay. Logitech G Powerplay enables you to charge your smartphone or your headset. You can also charge the mice when you're immersed in the game. So, no need to worry that your mice will die on you because of low battery.
Unfortunately, the only mice used is the one from the Logitech G series. It has a smooth-large surface area suitable for making speedy twitches during gaming. The mouse pad is really expensive, but it's worth it since it is durable and has many cool features.
Features
Compatible with Logitech G series
You can flip the surfaces and use any you prefer (hard or soft).
Continuous charging of the mouse pad during the gameplay, hence the name Powerplay.
A wireless phone charging system
Specification
Brand: Logitech
Model: 943
Weight: 3.64 lbs
Pros
You can use it on a soft or hard surface
It's fitted with a wireless charging system
Cons
The wireless charged mice are only from Logitech G series
Novelkeys Deskpad
This the best-looking mouse pad for gaming. Novelkeys specialises in group buys. During the group buys, everything surrounding PC is sold, including mouse pads. The mousepads are designed in a manner that oozes beauty. However, you have to wait until the group buys opened to get your Novelkeys Deskpad gaming mouse pad.
The size of the mouse pad is 900×400×4mm. It has a stitched edge, rubber underside, and a smooth cloth top.
Features
Rubber bottom to prevent sliding the mouse pad on your desk
Designed with different shapes to give it an excellent look
Smooth top cloth to enable maximum control of the mouse
Specification
Brand: Novelkeys
Surface type: Soft
Surface Material: Cloth
Base: Rubber
Dimensions: 54.92×24.4×0.24 inches
Pros
Great price
Beautiful
Large to help gamers have precise shots.
Cons
Low availability
Delivery takes ages
Buyer Guide for the Best Gaming Mouse Pad
Chances are you have little to no concrete list of things you need to know so you can select the best mouse pad that meets your taste and preferences. Luckily, we've listed them down. Here's what you should consider.
Material
The materials used to make a mouse pad say a lot about it. Materials used in designing mouse pads include rubber, cloth, and plastic. Plastic produce hard mousepads. Understanding this helps you decide which one you're comfortable with. Remember that the type of material consequently determines the price of a mouse pad.
Thickness
You might think this is not important. However, when you're immersed in that game, you might find that your mouse slid off the edge of the mouse pad. Thick mousepads cause mice to fall off the edge. Thin mouse pads do not hamper with your gaming experience since it wouldn't push the keyboard far off or cause the mouse to fall.
Design
Gaming Mousepads vary in designs. The designs include the nature of the ends, texture, wireless charging, cloth, and padding. Choose a mouse pad with a design that specifically tailored to your needs.
Size
Depending on your preference, size matters a lot. Although many gamers prefer to use big mouse pads since it gives them a large surface area for mouse movement, some prefer small mousepads either out of sheer preference, or the setup of the gaming PC dictates so.
Type
Deciding on the type of a gaming mouse pad solely depends on what you are looking for in a mouse pad. There are two types: hard and soft gaming mouse pads. Hard gaming mouse pads are usually made of smooth plastic and aluminum. Soft mousepads are generally made of cloth and are padded with rubber.
If you are looking for a comfortable and well-cushioning gaming pad, then a soft pad is your choice. However, if you are searching for a durable one, a hard gaming pad is a no brainer choice for you. All in all, your choice depends on your preference.
Wireless electric charging
Today's mouse pads come with cool features that may fascinate many gamers. Thanks to advanced technology, some mouse pads come with wireless charging systems, others comprise phone and mouse charging outlets. If you find yourself attracted to these features, you might want to purchase one.
Conclusion
We've discussed in-depth about the following best game mouse pads, including SteelSeries Qck, Razer Goliathus Extended Chroma Gaming Mouse Pad, Logitech G Powerplay Wireless Charging System, Logitech G440 Gaming Mouse Pad, Corsair MM300 Gaming Mouse Pad, and Novelkeys Deskpad.
Out of these, we recommend you purchase the Razer Goliathus Extended Chroma Gaming Mouse Pad. This mouse pad allows you to customise the lights and colours you want while gaming. It has excellent anti-fray top surface giving you efficient control of the mouse. Also, rubberised bottom makes the mouse pad firm on your desk even during the wildest of gaming battles.
If this mouse pad doesn't fascinate you, you're free to choose any other mouse pad on the list. All of them will provide you with the best gaming experience.
References
Written by The Original PC Doctor on 11/6/2020.