Ten Secrets Apple Doesn't Want You to Know
Apple is famous for its advanced products, sleek hardware designs, and its high-profit margins. The last point is true as ever considering most Apple devices costs twice or even three times the cost of its components and manufacturing.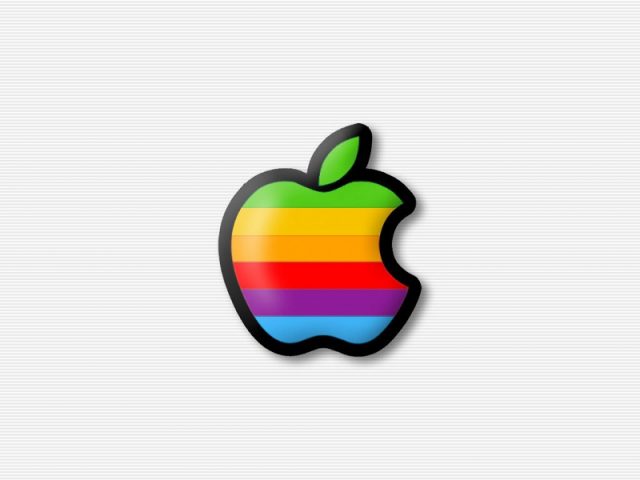 Being one of the most publicly-traded companies in the world, Apple would do anything to keep its users and buyer happy, even if it means keeping some secrets. Why is this? Because at the end of the day, Apple is big cooperation whose main aim is to make profits at the end.
As a client, be ready to learn about the products and services that you want to purchase. This is vital, especially if your first product is an Apple product. If it is an iPhone or a MacBook, it's upon you to take the initiative of tapping the maximum potential of your Apple products.
Here is a list of secrets Apple doesn't want you to know about. So, start feeding your mind and be knowledgeable about your Apple today.
Apple Makes Direct Sells Refurbished Products
Refurbished Apple MacBooks and iPhones can be purchased directly from the Apple store. This means now you can save some of your hard-earned money, without forsaking service or quality. I bet you didn't know this. What's even more interesting, these products come with a One-Year Limited warranty which comes with new models. Besides, they qualify for AppleCare.
In these cases, Refurbished products don't imply that they are defective or used. Instead, they are those open-boxes returns that were just fine. These Macs and iPhones undergo thorough testing before being resold.
In case anything happens to the Refurbished devices, you are still entitled to the same level of support and maintenance you will get when you purchase a new Apple product.
Apple's Return Policy
Apple has a customer-friendly return policy, which gives you about 14 days to return your Apple product(although there are some restrictions). If your Mac doesn't meet your need, or it has been faulty since the day you bought it, and you're still under the 14-day return period, then you can request for a replacement.
The best part is, the company no-longer attracts the re-stocking fee on goods returned. As a result, you are free to return your iPhone regardless of the reasons and still get a full refund.
Apple Products Have Flaws
Apple products come with all these amazing designs and features, but you can't dispute the fact that they are made with humans, and as such, they are prone to design failure and manufacturing errors. A good example of these flaws is the iPhone and MacBook batteries exploding in 2007.
Don't settle for a faulty piece of tech; always conduct routine checks on your model to detect any defects. In case of any physicals change or appearance, conduct online research to find more information on the defect. If many people report the defect, then your product might be defective. So, don't hesitate to inform Apple.
Document Your Interactions with Apple Agents
Customer service representatives ensure that you receive the best after-sale service. It's their obligation to provide services that not only meet your needs but also make you walk out with a smile from any Apple store.
However, these representatives can say a lot of things, so it is up to you to record or document some details you discussed. When visiting an Apple Store in-person, try to get and saving the card details of any Apple agent who assists you.
If you are contacting Apple representatives through a phone call, capture the details of the agent you are talking to and note them down. Some details may include the name of the agent you're talking to, the date and time of discussion, and what was the discussion all about. These details will prove important if your issues don't get resolved (acts just like a bargaining chip).
Apple makes it too easy to buy more than you need
How? Great question. Well, the answer is so simple. Most people are tempted to spend more on purchasing a faster processor, higher RAM, or Hard Disk. What they don't know is that they can save money by buying entry-level or mid-range models and then upgrading their Hard Drive and RAM sizes at a later time- when the need arises.
When searching for any Apple model, be patient, take your time- go through both product and customer reviews, understand your desire, and then decide on something worthwhile. You need to think financially by asking yourself these questions; Is there a better model I can save for? How long will it take till the next thing come around the corner? Don't be a victim of buying things that you don't have use for.
Be a savvy customer, and you will get the most out of your Apple products
If you want to reap the most out of your Apple products, you need to be a knowledgeable customer. Thanks to the internet, today, shoppers are more informed than ever. Do a ton of research by reading guides, reviews, and emerging news- to stay informed and know exactly what you want before making any purchases.
AppleCare is importance at the near end of your first year of possession
AppleCare is a service, repair plan, and an optimal support system purchased beside your One Year Limited Warranty. Apart from having other purposes, its main purpose is to extend your Apple device One-Year Warranty by a year or two after purchasing the AppleCare.
This service is so flexible, and you can buy it in the course of the first year of your Apple product purchase and not at the time you bought your model. Although, if anything is to happen to your model that would nullify your One- Year Limited Warranty, then the AppleCare will become useless.
Treat Both New and Recurring Defects with The Same Level of Seriousness
A minor hairline fracture on your MacBook Pro or iPhone 11 Pro might seem harmless today, but in the long run, when your One-Year Limited Warranty is over, it might turn into a crack and start spreading. This might not always be the case, but a little caution is important.
Some cases may re-appear on your repaired or replaced models. If this is the case, then having a previously documented history might be helpful.
Even with A Used Mac, you can still have access to AppleCare and Apple's customer services
If you are thinking the only way of accessing AppleCare and Customer service is through buying products directly from their store, then you are wrong. If you purchase a second-hand Mac from eBay or Craigslist, which is less than a year old, it is still covered by a One-Year Limited warranty. It qualifies for AppleCare so long as its warranty hasn't been tampered with.
If you acquire a MacBook Air that is one-year-old or more, check if the previous owner had acquired AppleCare. If the answer is yes, make plans for the plan to be pass on to you.
Conduct Physical Inspection on Your Apple products before its AppleCare or One-Year Limited Warranty
On your calendar, highlight specific dates when you can carry out routine checks for your Mac before the–Year Limited Warranty or AppleCare expires. This way, you will identify different defects before even they happen.
Some indicators of incoming problems include cracked plastic, a high number of dead pixels, unusual discoloration of the screen, batteries swelling, and many more. If you observe some of these ailments, use your warranty. Apple will gladly repair and replace your product.
AppleCare and One-Year Limited Warranty is the ticket for getting your MacBook Pro fixed or replaced for free. Try to enjoy these services.
References
Written by The Original PC Doctor on 19/12/2019.