Optus 3G Network Shutdown: What You Need to Know?
Optus is the second-largest Australian wireless carrier that has recently announced to shut down its 3D network. That's because of the increasing progress of 5G, and according to experts, the days of using 3G are numbered. This article contains everything you need to know about the Australian 3G network shutdown.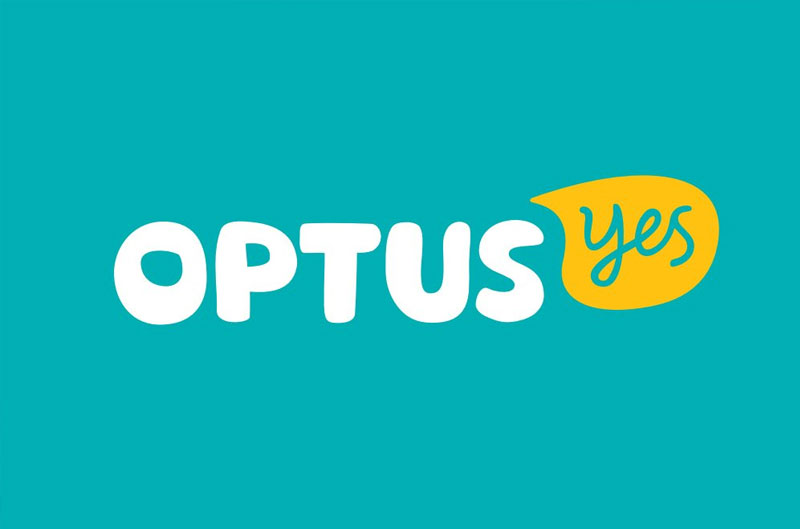 Why are 3G Networks Shutting Down?
The most important factor for all wireless communications is a spectrum or radio frequency, which is calculated in MHz (Megahertz) bands, such as 2100MHz or 850MHz. The amount of radiofrequency (a fixed resource) is measured by the radio wave's physics. The telecommunication companies purchase lots of spectrum access in order to build their network. But once the band pool is filled, it's not possible to add more. That's why telco companies need to make the best of the available radiofrequency.
For example, if a telecommunication provider shuts down its 3G services, it can use 4G or 5G (faster and more efficient) to redeploy that radio frequency. A better analogy would be considering a farm where you can choose the way to use your land as desired, but it's not possible for you to plant anything outside.
Optus 3G Network Shutdown
As mentioned, Optus has recently announced that it'll upgrade its network technology by April 2022. In order to meet the changing business as well as customer needs, the company will drop 3G from 2100MHz radio frequency. The current radio frequency assets that use 3G will be switched to 4G and 5G. The company has also stated that the 3G services will only be offered through its 900MHz radio frequency after April 2022.
Why is Optus Shutting Down its 3G Network?
It's important for any business to provide its customers with next-generation innovative technologies. Additionally, the number of people embracing new spectrum technology, especially 5G, is increasing dramatically in Australia. In order to make sure that Optus' radiofrequency assets are working perfectly for end-users, the company is planning to drop its 3G network. The managing director of Optus Networks, Lambo Kanagaratnam, said that people are moving to more advanced and newer 5G and 4G devices, and they're using more data than ever. Not only do they use the internet to connect with their colleagues and friends virtually, but they also stream, share, and download content using different apps. Upgrading the network by redeploying the 2100MHz radiofrequency assets is essential to accommodate the latest technologies to meet the changing needs.
Further Plans by Optus
Optus has also announced that it'll contact all of its existing customers that will be affected because of this change, especially those who might still have old SIM cards. That's why the company has announced this big step 12 months before in order to make sure that all of its customers are well aware of the upcoming company's plans. It will provide them with sufficient time to upgrade their devices that can support either 4G or 5G technology.
Updates from Telstra Telecommunication Company
Telstra is one of the biggest competitors of Optus telco that already has turned off its 3G network on its 2100MHz radiofrequency on 25th March 2019. But the company has declared that it'll still be providing its 3G services on the 850MHz radio frequency till June 2024. The company has also circulated a list containing the devices that will be affected because of its 3G shutdown on 2100MHz spectrum assets. So, all the people who are using devices that support only 3G on 2100MHz won't be able to use the Telstra network.
People with 3G-only devices who can still connect to the Telstra network need to upgrade their devices within the next three years. It won't be a big problem because almost all the new devices, which are even affordable, come with 4G connectivity. It's also important to bear in mind that Telstra-powered MVNOs such as Woolworths Mobile, Belong, Boost Mobile, etcetera, and some EFTPOS machines and home security systems will also be affected by this change.
What Should People Do Who Have a 3G phone?
People who still have 3G phones that only support 2100MHz radiofrequency need to buy new devices that support 4G LTE or 5G. They can use their 3G phones for about 12 months to connect to the Optus network. But after April 2022, they won't be able to do so. Not only will it affect customers, but it will also have an impact on Optus wholesale service provider customers.
Final Word
In the long term, anyone using a phone with 3G-only connectivity will eventually need to upgrade to 4G. You need to keep in mind if you're one of those users, especially while purchasing a new device. As mentioned, the majority of the phones available in the market offer 4G technology, and you can easily find an affordable device that doesn't put a strain on your pocket.
References:
Written by The Original PC Doctor on 11/5/2021.