Microsoft Fluid Framework
Microsoft is a multinational technology company that develops, manufactures, supports, and sells different computer software, electronics, and more. It was established on April 4, 1975, by Bill Gates and Paul Allen, who were childhood friends. Some of its well-known software products include Microsoft Windows, Internet Explorer, and Microsoft Office.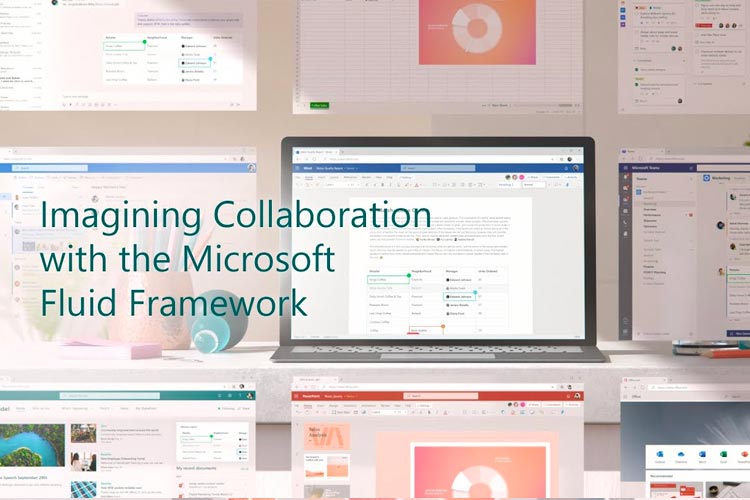 Microsoft Office, or just Office, is a suite of productivity applications developed by Microsoft. From the name itself, this software helps complete different offices and even school tasks. Word, Excel, PowerPoint, OneNote, Access, Outlook, and Publisher are the main applications Microsoft Office offers to its users. Each of these applications perform different tasks which make it easier to produce content; Word helps in writing text documents, Excel is used for creating spreadsheets – which includes numbers and calculations, PowerPoint is for preparing multimedia presentations, Outlook is for accessing email, Publisher is for creating layouts and publishing marketing materials, and OneNote is an online version of note-taking. The applications are all compatible with each other making it easier to create, edit, send, and share documents or presentations.  
Bill Gates announced these services in 1988 and was initially released in 1990. The series of services has been made available to the public for about 29 years now. Microsoft supports Office for different platforms both for desktop (Windows and macOS) or mobile (Windows Phone, Android, or iOS). It is also available in different editions. The current retail editions are in the following categories: home, business, enterprise, and education.  
In 2015, there were over 1.2 billion Microsoft Office users. In 2018, it was recorded that over 155 million business users were active Office 365 users. Microsoft Office has been downloaded on Android for about 1 billion times. Microsoft Teams has about 75 million daily active users. And there are over 400 million Outlook.com users. These numbers show how Microsoft has helped a lot of users, may it be for personal use, business, and education. The company has not stopped developing new software and products to further help users across the globe.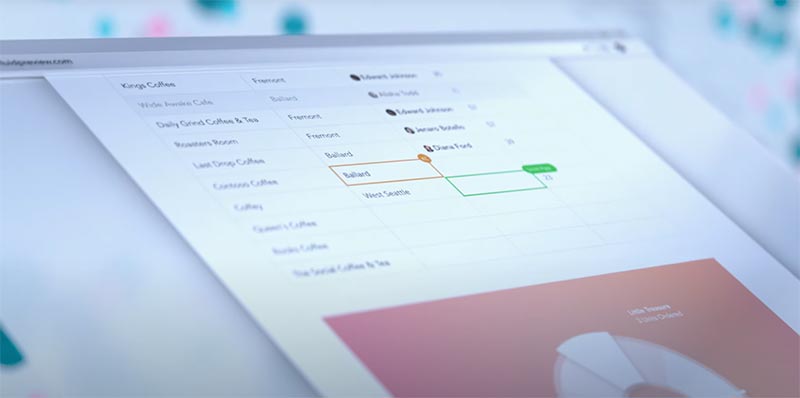 Fast forward to 2020, Microsoft is launching a Fluid Framework. It is a platform where users can see, add, delete, and edit details in documents, sheets, or presentations in real-time. According to PCMag's interview with Rob Howard, Senior Director for Office apps Marketing, Fluid Framework is a shared web experience with low latency. This new Microsoft development was first announced at the 2019 Build developer conference.         
Working nowadays is made easy with a team to support you or who work alongside with you. Microsoft had this in mind when they started working on Fluid Framework, as collaboration, especially in the workplace, is developing more and more. Fluid Framework sticks to Microsoft's mission to empower people and organisations with the power and ability to achieve more. 
Fluid Framework gives collaboration quite a new approach as teams and individuals can coauthor, mention in-line, and customise components such as item labels and checklists. It promises a faster and more efficient way of collaborating.   
Microsoft has launched a preview of Fluid Framework, so users can have more idea and get the first-hand experience about the different uses of Fluid. Some uses of Fluid include: taking meeting notes, tracking action items and their timeline, managing projects with multiple stakeholders, proposing new ideas and getting feedback, polling the team, creating a personal to-do list, and crowdsourcing meeting agendas and minutes to name a few. Fluid Framework also allows users to work with intelligent agents. These agents can translate texts, suggest edits, fetch content, perform compliance checks, and more.    
The current Fluid preview supports the latest version of the following browsers: Microsoft Edge, Safari, Chrome, and Firefox. 
How Does the Fluid Preview Work
Use a work or school account to sign in. Make sure that it includes OneDrive for Business.

For first-timers of using Fluid Framework, choose Start Collaborating. If not, on the left-hand side, there is the Create New option.

Add a title. Select if you are to make your project as a file in OneDrive for Business or SharePoint location.   

Then, create.
From the preview, it shows how Fluid Framework acts as a blank canvas. It is up to the user what components you'll be using or adding. There is no preset Word file or Excel file. All pages created on Fluid are live and connected. Users can read and edit files simultaneously. 
To share, select the Share button found on the top right corner of the page. This will give your coworkers or colleagues access. You can also use the @mention feature to give them a heads up on any recent edit. Users can also add components. Click the "+" button on the left side of the page so you can add components. Some of the available components are action items, mentions, tables, dates, checklists, and agendas, to name a few. More components are still on the works, which will be added once completed. 
These components perform different useful tasks: 
Action items – this makes it easier for everyone to know the assignees, keep track of the tasks, and timelines in a table.

Mentions – this works a lot like many other social networking sites' tag or @ feature. Users will be notified and directed to important sections.

Tables for creating different tables needed

Dates – its useful to be aware of deadlines or due dates 

Checklists – know the needed tasks to be accomplished for the day, and tick them as you complete them

Agendas – look over meeting agenda items together
Editing or formatting your contest has been made easy as there are preset formatting options. Some formating options include copy, paste, cut, undo, bullet, number list, bold, italic, and many more. You can also add, insert, or delete rows and columns if you are working on tables. Navigation keys or buttons are found on the left pane. Here you can quickly scan your mentions, see your recently worked-on projects, start a new project, and share feedback and suggestions. There are also keyboard shortcuts available so users can create headers, inert components, and more. Some keyboard shortcut keys include "2" for tagging or notifying a specific user; "+" is used to open the Discover Menu, which has the different component options; Ctrl + period (.) or Cmd + period (.) for creating a bulleted list.    
Based on the preview, Fluid Framework does not aim to replace the current Microsoft Office applications. In a way, it enhances the user's experience and allowing more room for easy and direct collaboration. Currently, the preview takes two forms: customer preview and private preview. The customer preview can be accessed by anyone who has an Office 365 Enterprise subscription while the private preview is for developers. For the private preview, developers are asked to register first before gaining access to the Fluid Framework.   
Many users have compared Fluid Framework with Google Docs. Noting the fact that users are able to see and edit content simultaneously. However, Microsoft claims that it has other features that Google Docs is lacking. 
Microsoft is still looking into adding and changing more features. In line with this, they are open-sourcing the Fluid Framework. The code is said to be available on GitHub, so creators and developers alike are able to use the framework and build different collaborative experiences. 
References:
Written by The Original PC Doctor on 31/5/2020.