Facebook launches Shops for More Online Shopping Opportunities
December of last year was when the first few cases of the COVID-19 virus was brought to the attention of the public. Since then, countries all over the globe have imposed social distancing orders; the travel industry has been put on pause, shopping centres have closed, restaurants have shifted to a delivery-only scheme, and people have opted to stay at home to avoid the spread of COVID-19 virus.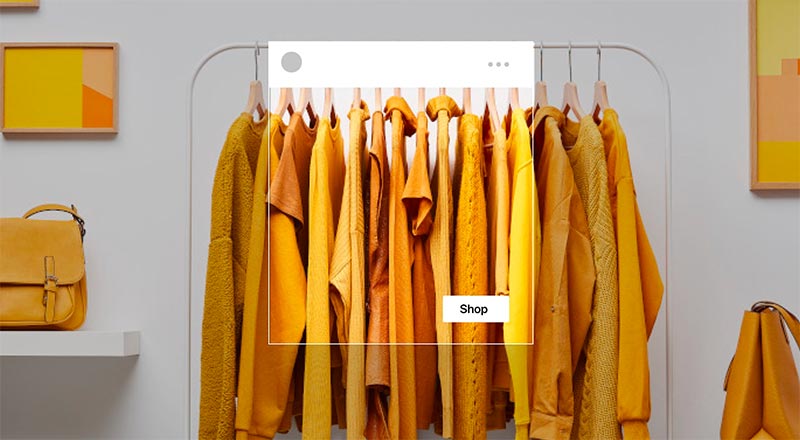 In line with this time, especially the businesses that are considered not essential, both independent and big corporations have experienced great losses. Employees have also been affected; some are working from home, while others aren't so lucky and are left with little to no income. Some businesses had to forego employees as sales were dwindling. According to Forrester, global retail sales will decline at an average of 9.6%; the loss will be about $2.1 trillion.  
Facebook's answer to this problem is the launch of 'Shops.' Shops will be a great way to help businesses that have been affected by closures and losses due to the pandemic. Also, people who have been meaning to start their businesses may do so on the said platform. 
During the pandemic, in-person shopping has certainly stopped or lessened in many countries. Businesses and customers both don't want to take chances of getting infected; hence, the increase in deliveries and online shopping. A Facebook survey shows that about 31% of small businesses have stopped operating, and an additional 11% are expected to fail if the current pandemic continues.  
Mark Zuckerberg announced the launch of Shops in a live stream saying this will give businesses, especially the small, independent ones, to reach a much wider market despite the current pandemic situation. "Our goal is to make shopping seamless," said Zuckerberg. With Facebook Shops, when you visit one's shop, you'll be able to know more about the shop's story, browse through their products, and buy straight from the apps (Facebook/Instagram).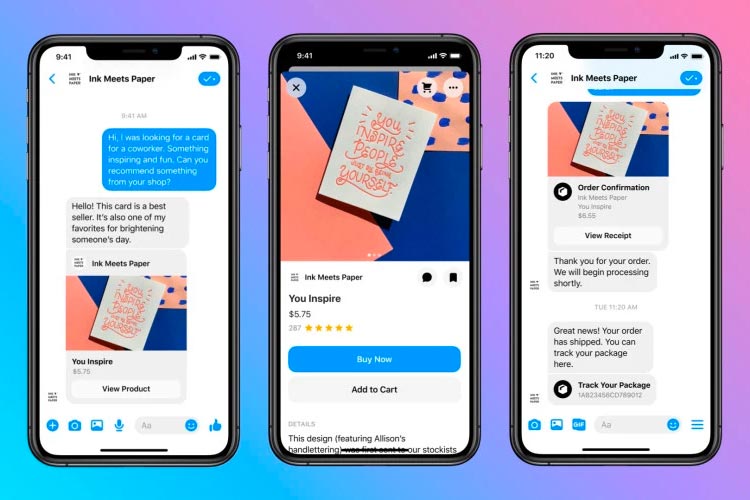 Features
Facebook Shops will give smaller businesses more chances to sell products or showcase their brand on both Facebook and Instagram. Similar to the storefronts of physical stores, Facebook Shops owners can change the way their shops are seen by potential customers. Business owners can set up their "storefronts" by choosing the product that they want to feature. In addition, they can customise the overall look and feel of their shop according to their brand aesthetic. 
The newly launched Facebook Shops is also teaming up with WhatsApp, so customers can either browse the products on both Facebook and Instagram and send queries on WhatsApp or via direct message on Instagram and Facebook messenger. It boasts that it has a simple set up process, loads faster compared to a mobile website, easy to use for users, and boosts businesses on a global scale. 
Currently, there are over 160 million small businesses that use Facebook or Instagram. Your Facebook Shop can appear on both Facebook and Instagram stories. It can also be promoted in ads. With this feature, businesses can gain more potential buyers; any item that the businesses post will be shown within the shop, and customers can save these items or order them directly. With over 2.6 billion Facebook users, your products on Facebook Shops will be readily available to be seen and hopefully bought by these registered users.
On Mark Zuckerberg's Facebook post, he mentions that the shops would soon appear on WhatsApp and Messenger too. He adds that a Live shopping feature will soon be added, so customers can have a real-time experience of shopping. For customer support and other business tools, Facebook is working with partners like Shopify, BigCommerce, Channel Advisor, CedCommerce, Cafe24, Tienda Nube, Feedonomics, and WooCommerce. Tools for creating loyalty programs are also in the works.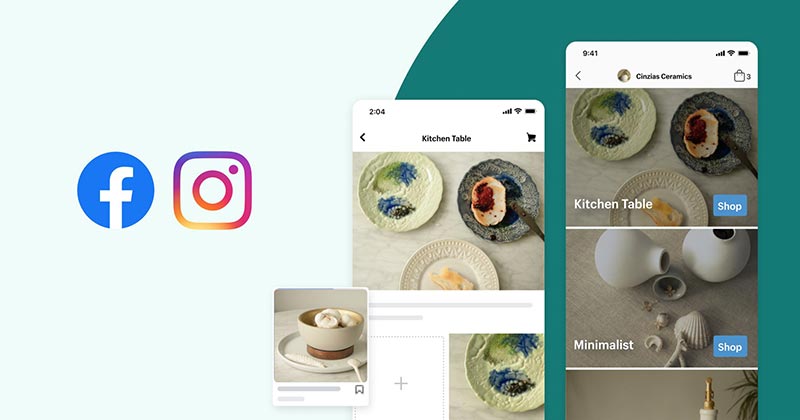 To start, one must have an Instagram profile shop or Facebook page shop. This page will automatically be converted into a shop. An email notification or confirmation will be sent, notifying that you can now use Facebook shops. Businesses that have linked their Facebook and Instagram pages will be able to have a shared "storefront." 
Business owners can create collections as a way to attract customers. You have to go to Commerce Manager to create, arrange, and customise your collections. These collections will make it easier for the customers to browse through your shop's different themes of products. On the business side, this will allow businesses to have a more organised online store. Each collection can have between 6 to 30 products that you choose. The collections you make will also have a name, description, and a cover photo. 
Once you have published your shop, any customer can find it on both Facebook and Instagram. Your shop will be in full screen, and your collections will be shown. Hence, you should customise your collections and storefronts in a way that will help you gain more customers.
Shops will have a unified presence on both Facebook and Instagram. Any customisation you made on Facebook will also appear on Instagram, vice versa. There is no need to switch apps when shopping or buying things online. Whatever item you wish to buy, you can buy it straight from the Facebook shop.   
On Facebook Shops, the payment methods and shipping address of the users will be stored, making it easy for customers to pick and buy.
In 2016, Facebook Marketplace was launched; here, users can list and advertise their products. However, Facebook Marketplace does not support transactions. Facebook Marketplace is more of a listing page rather than a shopping space. With Facebook Shops, more businesses and shoppers can do transactions all in one place. A business owner can make a better presence on Facebook, sell items globally online, communicate with customers through Messenger, direct message, or WhatsApp, and reach new and more customers through ads all while you're in the comforts of your home. With the launch of Facebook Shops, Mark Zuckerberg hopes that it will somehow lessen the pressure business owners are feeling during this very difficult time.    
References:
Written by The Original PC Doctor on 22/5/2020.