Chrome is getting a Ton of Big Safety and Security Updates Soon
Chrome is arguably the best browser with over 1 billion active users. It's often updated to take advantage of everything available and provide users with the best browsing experience.
The next version of Chrome plans to keep you safe online by bringing you updated controls and interface-level access. Google's new updates give you control over website permissions and alternative ways to manage cookies.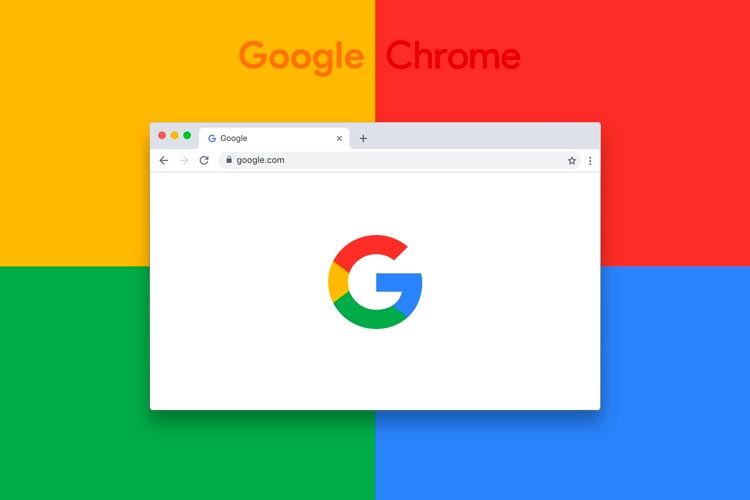 So today, we've decided to talk about the new tools and Chrome's privacy settings that Google plans to roll out in the coming weeks. Without further delay, let's look at the Chrome new updates.
User Interface
Google plans to redesign Chrome controls to make them easier to find and understand by using simplified visuals and languages.  The privacy setting, Google sync, cookies settings will be more predominant with clear descriptions.
Yes! Google does a lot of reshuffling on Chrome, but these are important because they relate to several issues currently facing Google and Chrome. 
Site Settings – Google has reorganised its site settings control into two different sections, thus allowing you to find the most sensitive website permissions seamlessly: access to your camera, notifications, and location. One of the new section also highlights updated permissions activity.
You and Google – You and Google section (formally known as "People") at the top of the chrome setting is where you'll find sync controls. These controls let you manage what data is being shared with Google store in your Google account and made accessible to your devices.
Clear Browsing Data – Lots of people clear their browsing history. Because of this, Google has taken the initiative to move clear browsing history to the top of the Privacy and Security Section.
A new home for Extensions
Sometimes you can have so many extensions, but your Chrome toolbar may not have enough space for them.   That's why the company has figured out a way to eliminate this conundrum by rolling out an "Extension Menu." It will appear like a little puzzle icon in the main toolbar.
Furthermore, the company plans to clean up Chrome extensions to make it easier to restrict extensions permissions.  Although if you like to access your extensions from your toolbar, you can still pin them.
The updated Chrome menu will do a lot more than just making your extensions easier to find.  They'll clearly show you extension control states and permissions; therefore, you have full control over your extensions. Expect more changes in the way the Chrome browser handles extensions.
Even though extensions are exceptional, they're an avenue for malware.  Even experts are finding it hard to keep track of all the malware. As a result, Google is continuously updating extension settings with new features to prevent attacks. 
Third-Party Cookies blocked in Incognito
Google plans to place the cookies setting as the first option on the settings menu, making it easier for you to access and adjust them. This isn't a significant change, but it might just be the best way for Google to teach its user about cookies and how they affect their browsing experience. 
This minor change puts Google on a path to entirely block third-party cookies, a step that has already been implemented by Safari and Mozilla.  Mozilla started experimenting with blocking 3rd party cookies in Firefox browser in November 2015. In 2019 it took things further by automatically blocking third-party cookies in all browser sessions, not only in Incognito. 
As you can see, Google is trying to play catch-up here. However, the company is being cautious in blocking third-party cookies because it might cause a breakdown of many sites.
In the meantime, Google will start blocking third-party cookies by default within the incognito mode.   Once you're in incognito mode, Chrome doesn't save browser cookies, browsing history, or the information filled in forms. 
If you want to allow third-party cookies in for a specific site when you're in incognito mode on the latest version of the Chrome browser, you will only have to click the "eye" icon in the address bar- you may not see this feature immediately. The company will roll it out progressively across desktop operating systems such as Mac, Window, Linux, and Android.
Safety Check in Chrome
This isn't entirely a new feature; it's only an expanded version, or maybe an improved version. The new Chrome Check setting will help you have a safe browsing experience. 
By providing you with the best way to check and manage the password, you've asked Chrome to remember. If someone has breached your passwords, the tool directs you on how to fix them.

The new feature will warn you if the site you're visiting is harmful or if the files or extension you've downloaded is dangerous.

It has a new extra way to see if you're using an updated version of Chrome (if it's updated with the newest security protocols).

If you've installed a malicious extension, it will inform you of how and where to go to remove it.
Enhanced Safe Browsing 
What is "Safe Browsing"? Well, it's a chrome tool that detects known phishing sites. It contains a list of malicious sites, which it forward to your browser every-half-hour.  So, if you visit one of the malicious sites, Chrome will flag it unsafe and notify you. 
Enhanced Safe Browsing is expected to take things a notch higher with more personalised and proactive protection from malware, phishing, and many other web-based threats. 
When you turn it on, it will share suspicious-looking URLs with Google in real-time.  Chrome will also proactively check whether the pages you're visiting or the files you're downloading are harmful by sending their information to Google Safe Browsing.
If you're signed into Chrome, this feature will further check and protect your information in Gmail and Google Drive.  This depends on the holistic view of attacks against your Google account and threats you encounter on the web.
This raises the question of "whether Google saves your information" because you're sharing more information with the company than you should.  However, the company says that, once its Safe Browsing Algorithm concludes that the URL you have visited is safe, it will remove the data. Then, the feature will delete the removed data completely, although it's not clear how long the entire process will take.
Next year, Google intends to add more protection features to enhance safe browsing mode. The features will comprise tailored warnings for the malicious site and file downloads and cross-product notifications. 
Enabling DNS-Over-HTTPS
Google is launching DNS-Over-HTTPS (DOH); this is a new server DNS designed to boost your privacy and security when browsing.  This comes just two months after Mozilla enabled it.  
DNS–Over–HTTPS is a new feature that secures a part of your internet traffic that's usually sent over as plain text or unsecured connection. The unsecured section of your internet traffic could allow attackers to see what websites you're visiting, whether your transmission with the website is secured with HTTPS. 
When you're browsing a site, your browser uses DNS (Domain Name System) lookup to identify which server is hosting it. However, Chrome will use DOH to encrypt this step, therefore preventing attackers from viewing what websites you're visiting or sending phishing sites.
Chrome will automatically upgrade you to DOH if your service provider supports it. Nevertheless, you can add a different DNS provider or disable the DOH in Advanced Security Section. 
Conclusion
Well, that a lot to take in. But then again, Google has been a bit erratic about its updates lately. These updates might just be what you need to protect yourself online and boost your browsing experience. That's not all! More updates on cookies tracking and safe browsing are on the way.
The company says it will keep on developing features that promote privacy and security when you're browsing in Chrome and give you more control over your data.  So, brace yourself because things will get pretty interesting soon. 
References
Written by The Original PC Doctor on 28/5/2020.