Better Smartphone Battery Life Tricks
Numbers show that we spend about three hours and 15 minutes each day on our phones. Moreover, 20% of smartphone users spend four and a half hours on their phones, and most people tend to pick up their device 58 times a day on average. As much as you love using a smartphone and different apps installed on it, one thing you probably hate is short battery life.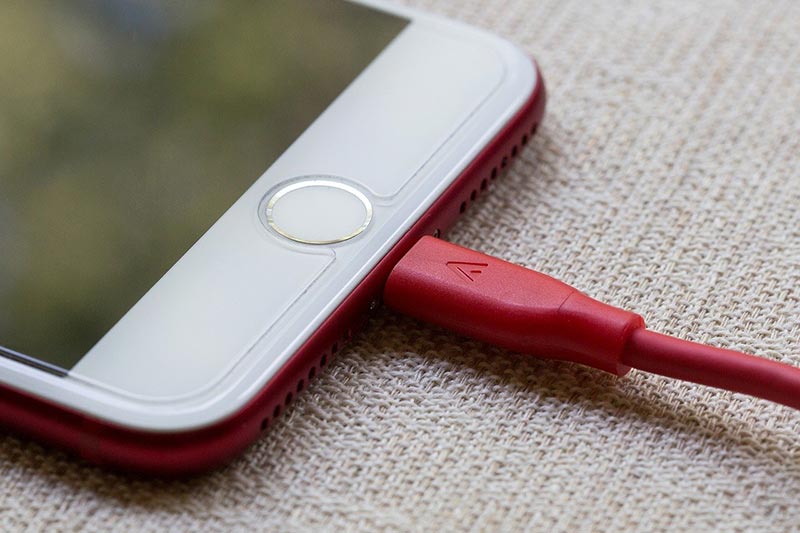 How many times have you wished the smartphones could have a longer battery life because it seems like you need to charge it more and more often? We've been there! Read on to see some of the most practical smartphone battery life tricks.
Turn on power-saving mode
Even though it seems like such a no-brainer to turn on power-saving mode, this is exactly what most people overlook. This option is particularly useful when your battery life is too short, but you're well aware it's going to be a long day, or you're going to be in a situation where it's difficult and almost impossible to charge your phone. The power-saving mode will automatically cut back on functions that are eating battery life.
Decrease screen brightness
One of the easiest and most effective ways to maximise smartphone battery life is to reduce the screen brightness. This simple action can increase battery life significantly. After all, the only time when you really need brightness at 100% is around noon when you're outside and can't see the screen properly. In other situations, you can easily reduce brightness to 75% or less.
Switch to the dark mode
Nowadays, smartphones come with the option to switch to dark mode. In some models, you can choose the dark mode and have it remain that way. Others allow you to set up time of the day, e.g., 7 pm, when your phone will switch to dark mode until dawn. Both ways allow you to prolong battery life. Plus, it's needless to mention dark mode and darker backgrounds are easier on the eyes during the day. As much as we love our devices, we still need to keep in mind our vision and eye health.
Use Wi-Fi whenever you can
You've probably noticed that network data cut short battery life. It seems like that percentage keeps getting lower and lower much faster when network data is turned on compared to Wi-Fi use. You're not mistaken! That's why you should strive to use Wi-Fi whenever you can. If there's no Wi-Fi connection and you simply need to get online, then turn on network data and then turn off once you're done.
Rethink those widgets
Despite the fact that widgets can be practical and amazing, you may want to rethink them if battery life is a huge problem. The reason is simple; a widget is essentially an active program usable from the home screen. Therefore, the smartphone utilises more energy to keep that program active and running. If you're looking for a great way to prolong battery life, then you should definitely reconsider the widget lineup and try to remove some of them.
Pay attention to location services
Many apps on iPhone and Android devices use location services, which can significantly decrease battery life. That's why you should always keep track of location services and change settings if necessary. You can determine if an app is using location services by looking for a tiny arrow on the top of the menu bar. Make some changes in order to prolong battery life. For example, you can allow location services always while using the app, or never.
Avoid fast charging
Fast charging may seem like a practical idea at first, but it's not the best move for your battery life. What's more, it stresses the battery quickly, meaning its life becomes shorter. Unless you really need it, fast charging should be avoided. Generally speaking, the slower you charge, the better, and it could be most practical to do it overnight. Avoid charging the phone from your computer and other devices because they can limit the current going into the phone and impair the charge rate.
Use intelligent performance
Some smartphone models come with an intelligent performance management system found under the Device Care menu. This feature learns the user's habits and, in turn, optimises the battery use accordingly. The feature allows users to manually set routines such as dimming the screen, turning Wi-Fi on and off. Check whether your phone has this feature and try to get maximum out of it. This could be an easy yet advanced way to prolong battery life on your smartphone.
Don't forget about push notifications
Push notifications can drain more battery than most of us realise. Each time you receive a notification, the phone screen lights up, and depending on the setting, it may make noise or vibrate. All these seemingly harmless actions can harm battery life, which is particularly expressed if your phone's battery has a very short lifespan, to begin with. Try to modify push notifications in the phone's settings or the app itself and leave only the most important ones. Not only will this help you save battery life, but you'll also get to avoid tons of unimportant notifications that give people anxiety.
Close battery-draining unused apps
Many apps are active in the background but are unused and may drain battery life. Most people think if they're not using some app, it's not active, but that's not how it works. An important way to give the battery life a boost is to head to phone settings and check for power-hogging applications then proceed to Force Stop or Stop them. That way, they won't be active in the background until you want to use them. This is particularly important on Android phones. But iPhone devices operate in a similar way, and unused apps can take their toll on battery life. The principle is the same, but the process is different on the iPhone. You just need to quickly push the home button on your phone twice to see apps currently used and hold fingers until they start to jiggle. Then, tap the red minus icon to close the apps.
Conclusion
Battery life becomes shorter; the more we use the smartphone. Most people find that annoying, but the good thing is a lot of options are at the disposal to prolong battery life. In this post, you've seen some easy ways to make the phone battery last longer, so try them out. Always bear in mind that things we overlook can mean a lot and drain the battery life, e.g., unused apps.
Reference
Written by The Original PC Doctor on 22/5/2020.