Zoom's End-to-End Encryption Has Arrived
The prevailing COVID-19 conditions have changed the ways the organisations were doing business. More and more entrepreneurs are adopting work from home policies to carry out essential business activities. Software development companies are introducing new applications to support these business activities while promoting the work from home culture. Zoom is one of those cloud-based applications that have come to rescue businesses of any size. It has the flexibility to fit the organisation of any user count and budget.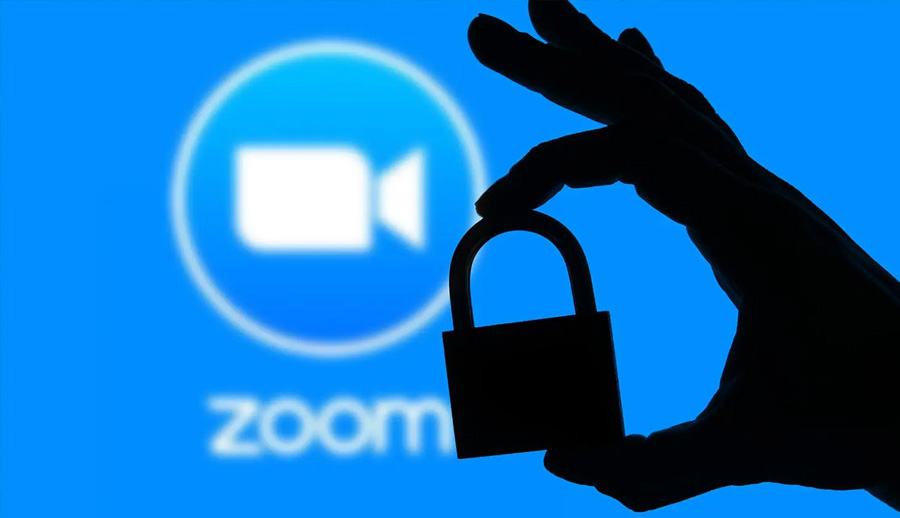 Zoom offers an easy to use video communication system for small businesses that have limited budget and resources. However, all the communications taking place through this application were not secure. The vendors had not provided any encryption facility both for the chat and video calls. However, evolving with the changing business needs, the developers have introduced end-to-end encryption to secure the communication data.
What is an End-to-End Encryption?
End-to-End encryption is a technique to secure the communication data of the users, both free and paid, not only from third-party users but also from other Zoom users. Zoom video communication Inc. says that the feature will be available for meetings with up to 200 participants. Here, it is pertinent to mention that the company had launched it immediately as a technical preview. The developers wanted to collect public feedback on this new feature to make it adaptive with different business requirements.
E2EE is available for Mac, PC, Android, and iOS users of the Zoom app and Zoom chat rooms. Nobody except the participants will be able to see communication data after activating this End-2-End encryption feature. However, Zoom's web clients and third party clients that use Zoom SDK will not be able to enjoy this security feature.
Earlier, the users were expecting E2EE to expire after 30 days. However, the company made it clear that E2EE will continue to be available after this period. If you have not activated this feature, you can find instructions in Zoom's help centre.
It is also worth mentioning that Zoom had offered an encryption facility for the calls. However, the encryption of data remained between Zoom servers and those taking part in the meeting. There was no End-2-End encryption between participants. But now, a green shield appears at the top left corner of the meeting window showing that Zoom is using a more secure kind of encryption. You will see a padlock instead of a checkmark for E2EE encrypted meetings.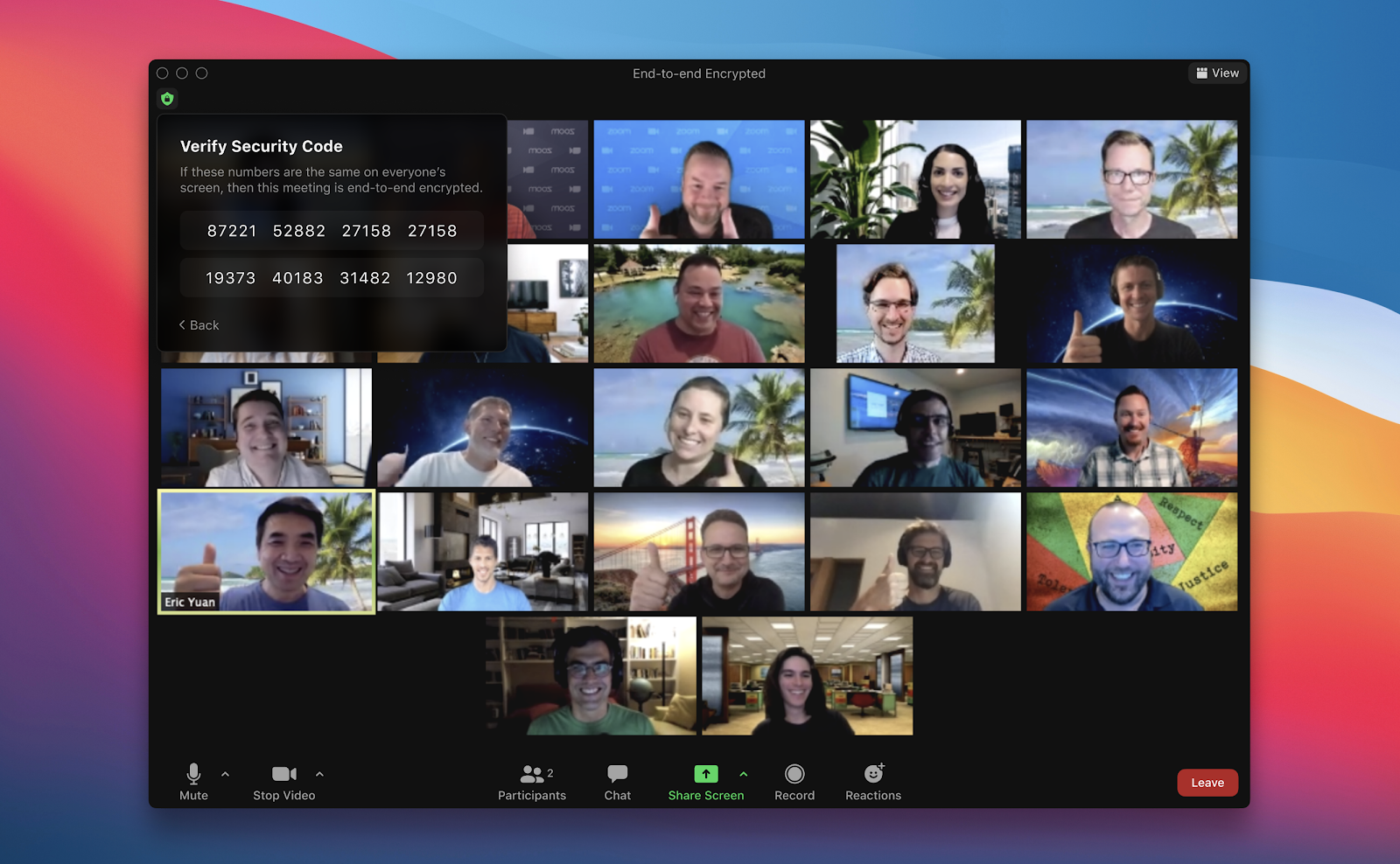 What E2EE Would Not Cover
Although E2EE meetings are nowadays more secure, yet it does not work with many features of this video application. E2EE encryption does not support cloud recording, live transcription, polling, meeting reactions, and join before host features of Zoom. Also, the participants using "telephone SIP/H.323 devices, on-premise configuration, and Lync/Skype" cannot enjoy the End-2-End encryption facility.
Another limitation of this E2EE encryption is that it supports meetings of up to 200 participants. The number of participants will remain the same for both the basic and pro plans of the application. However, the subscribers of Zoom business and enterprise plans cannot enjoy these security features as these have 300 to 500 subscribers.
Zoom's E2EE is available both for free and paid users. However, the company says that free users will have to verify their identity through a valid phone number. They will also have to provide a valid billing option with their account. The company also had plans to stop this E2EE feature for free users to avoid unlawful usage of the app. However, it backtracked from its statement, and the feature continues for all users.
Zoom is planning to launch the feature in four phases. The first phase is out, and the next one will launch next year that will include better identity management and support for single sign-ins.
Benefits of E2EE Feature
Trust and safety have always been the top priority of Zoom. The video communication platform will continue to enhance its safety features. E2EE is also one of those features that comes with the following benefits.
One of the major benefits of this feature is that it will help small businesses to perform various business activities like meetings and webinars without any fear of losing sensitive information or data. No one will be able to intercept the meetings using decryption keys.
E2EE feature is free for all Zoom users. It means that the enterprises do not need to spend much on the security of their critical information.
It would promote the work-from-home culture in the present scenario and cut enterprise costs to conduct meetings and webinars.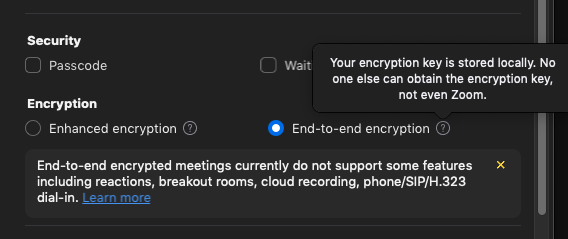 How is E2EE Different from Zoom's GCM Encryption?
Zoom's E2EE is much safe than GCM encryption because, in GCM encryption, Zoom's servers had access to communication data with the ability to decrypt. However, enabling E2EE will disable even Zoom servers to decrypt data. Only the meeting participants will be able to see detailed communication data through decryption in their devices. Encryption keys in meetings with E2EE enabled are safer than ever.
Written by The Original PC Doctor on 12/1/2021.