Wi-Fi 6(802.11ax): Next Level Internet Connectivity
It is unimaginable to think of life without Wi-Fi today. The uptake of the technology keeps soaring by the day. A formidable example is relevance it has on the domestic front. From one device in the olden days, more households are using the same broadband with multiple devices. You may have your cellphones, laptops, tablets, and other devices all using one router.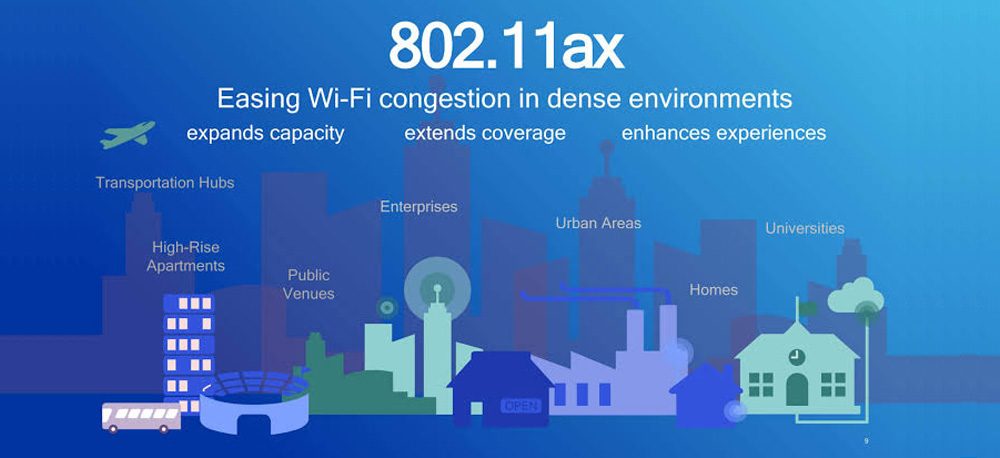 While this is a significant milestone, it poses a setback in the quality of output. It is a common occurrence for internet connectivity to fluctuate when more users log in. In extreme cases, there is a complete slowdown in your browsing or crash of applications temporarily.
Wi-Fi 6 is the new technological development in a bid to remedy that crisis. For the technical experts, they know it as 802.11ax Wi-Fi. It is an improved version of the current 802.11ac. Forget about the technological phrases, lest they confuse you. It is better to stick to Wi-Fi 6.
So why is the buzz about Wi-Fi 6? It enables you to get faster connectivity. With about 10 Gbps, you get almost 30 percent more speed than 802.11ac Wi-Fi ( the most common current Wi Fi Standard). It gives you better capacity for up to four times the number of users in comparison to the current router. Thus, there will be no more scrambling for the fluctuating internet signal and bogging down the user experience.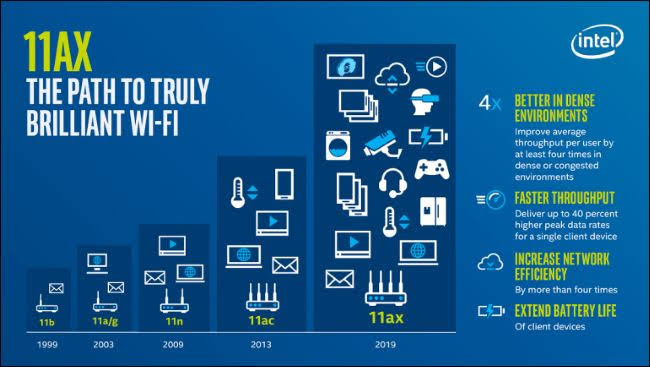 Besides that, Wi-Fi 6 has extra room for more data. The bandwidth brings in 10 bits up from 8 bits in the current router. This means more quality on all different devices in your house. Streaming on 1024-QAM is 25% faster when you compare it with the 802.11ac 256-QAM.
Also, you will have less interruption and conflicts from your neighbors. Wi-Fi 6 comes with Base Service Station Color or only as BSS Color. This technology maps your network from your neighbor's protecting your bandwidth. This make your home network independent and more likely to give you a better experience than the technologies of today.
As of now, the new routers are gradually coming into the market. Soon, you will be able to purchase yours. Likely, some of your home devices may not be compatible with the Wi-Fi 6 router. In case you encounter this with your cellphone. The only way out is to buy another compatible phone.
Wi-Fi 6 routers: the best Wi-Fi 6 routers you can buy in 2019
Asus RT-AX88U.
Asus ROG Rapture GT-AX11000.
NETGEAR Nighthawk AX8 RAX80.
NETGEAR Nighthawk AX12 RAX120.
Asus RT-AX92U.
In conclusion, though you may have a faster, efficient, and more extensive data transfer capacity, your internet NBN bandwidth will remain the same. If that does not go well with you, find a provider that provides a faster NBN connection than your current service provider or contact them about updating your speed. You may also test your actual speed that you are getting on the speed test website and compare this to what you are paying for in most cases the speed is not close to what you are paying for!
Written by The Original PC Doctor on 30/10/2019.
---
References