Want to control two computers with just one mouse and keyboard? Try KVM switch!
Want to control two computers with just one mouse and keyboard? When you want to connect two or more computers to one running setup, it is always a good idea to consider the use of a KVM switch. This can help cut down on the number of wires you have to deal with and make your life easier in the process. If you don't know what a KVM switch is, check out this guide, as it explains everything that you need to know about it.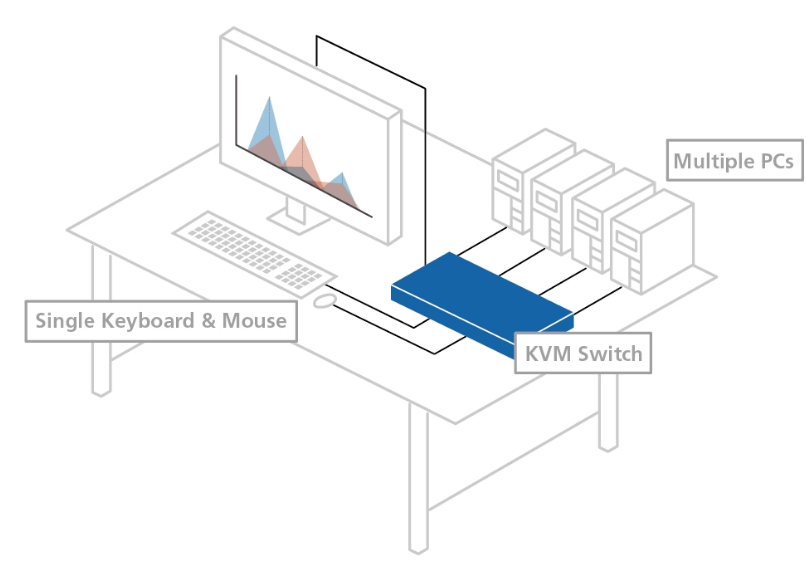 What is KVM Switch?
A KVM switch, also known as a keyboard/mouse/video (KVM) switch, is a hardware device designed to allow users to control multiple computers from one keyboard, mouse, and display. This allows you to work on multiple computers at once and switch between them as needed.
For example, you might have two computers. If you want to use both computers at once, you would need two separate keyboards, mice, and monitors. However, if you had a KVM switch, then all of your computers could share the same keyboard, mouse, and monitor, allowing you to use both computers at once without having separate keyboards and mice for each monitor.
The most common use for these devices is in server rooms and networking closets, where you may have multiple computers needed to connect to one console. These switches can also be used for home offices or entertainment centres where you have multiple pcs in your home but don't want to install an additional monitor or keyboard.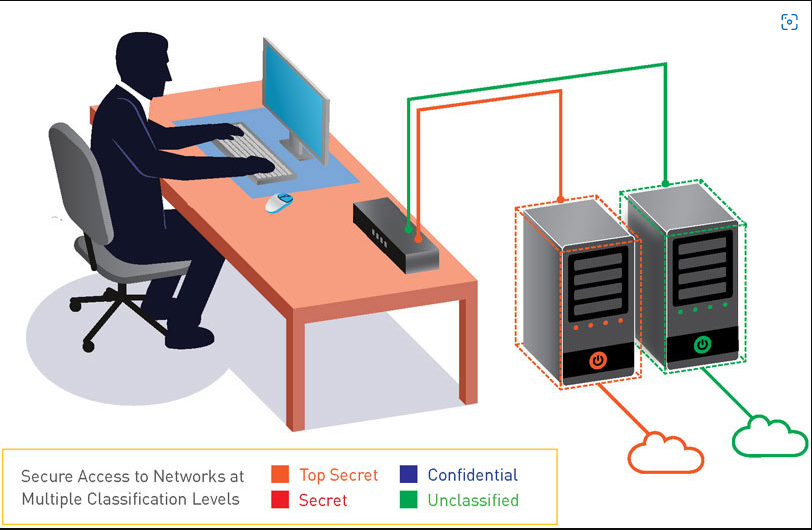 How Does a KVM Switch Work?
KVM switch usually works by using either an analog or IP-based control system and relaying signals between the devices that are connected.
The analog KVM switch is the classic model – it uses regular electrical switches and cables to connect multiple computers and peripherals together. The analog switch also has a set of buttons on the front that allow you to switch between computers with just a press of a button.
The IP KVM switch is an alternative model for connecting multiple computers wirelessly over a network. It sends commands through a network so that all computers within that network can be controlled by one master controller. This means that you don't have to worry about connecting each computer with a power adapter or cable; it just works!
Technology Supported by KVM Switches
In today's world, there are many different KVM switches available. KVM switches vary in price, depending on the quality of hardware and software support. Modern KVM switches are capable of supporting multiple monitors, which can be configured to work together as one unit if you want to create a seamless viewing experience.
You can connect your computers to a monitor with a single KVM switch or connect up to eight monitors, depending on the model you purchase. Most models will also allow for audio and different USB input peripheral devices as well as video input from various sources, including VGA, HDMI, or DVI-D inputs. Some models can only be used with USB devices, while others support both PS/2 and USB devices.
Modern models also have driverless features that allow you to connect your screen or keyboard without having to install any software or drivers on your computer. Wireless devices are also supported by some KVM switches, including mice and keyboards.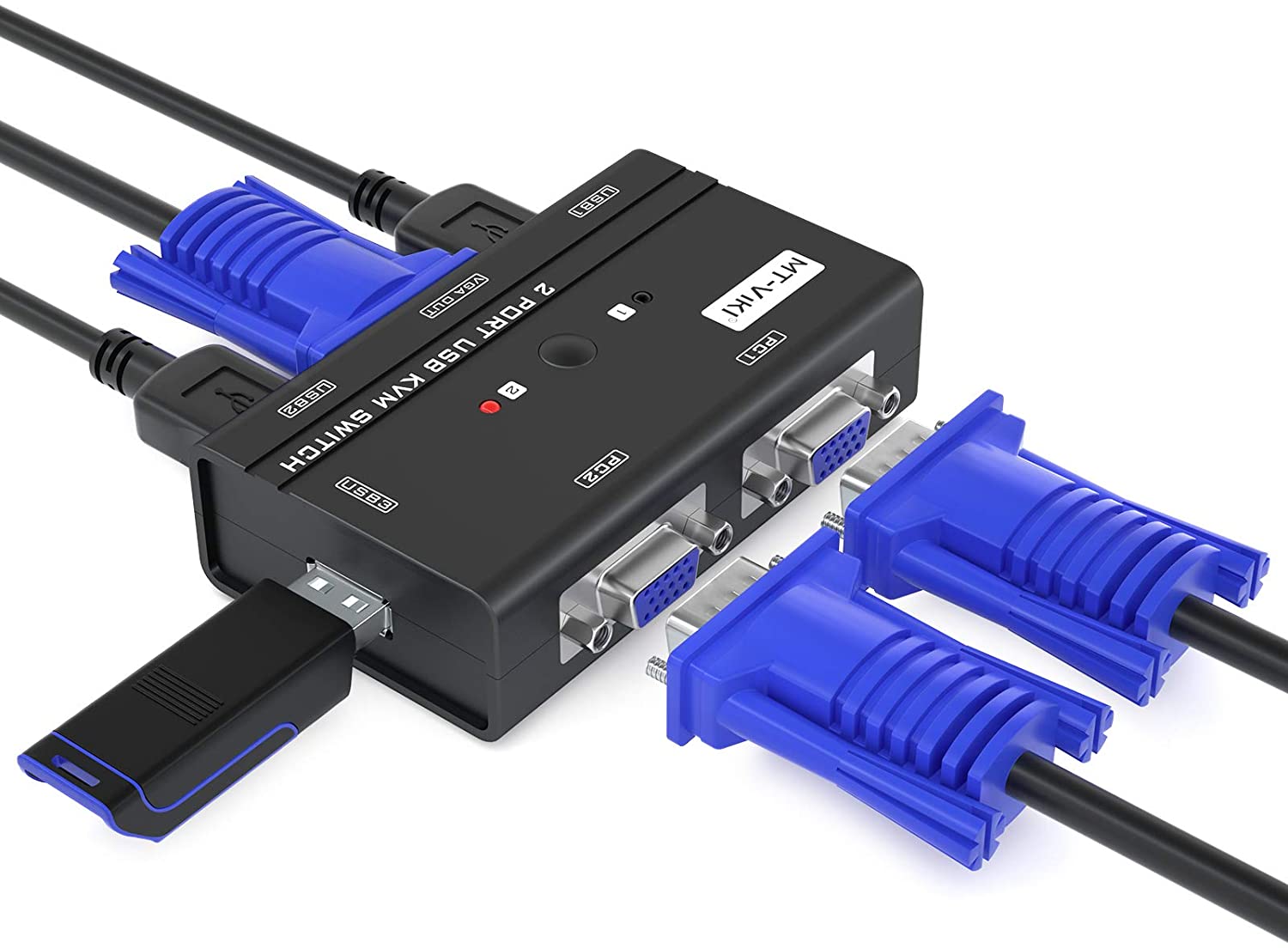 The Advantages of Using a KVM Switch
KVM Switches are the most common type of switch used in the world today, and they are an excellent way to manage multiple computers and servers.
The most common use for a KVM switch is to connect multiple computers together so that you can access the same files on each device. This makes it easy to share files between devices when working from home or the office. This is also especially useful in environments where there are multiple pcs in separate rooms or locations. It also increases productivity by eliminating unnecessary steps when switching between computers.
This can be useful for both home users and businesses who want to save space or save time by switching between machines without having to go through multiple steps on each computer. They make it easier for IT professionals who need access to more than one system at once without having to buy multiple keyboards/mice/cables/monitor support equipments like an array of USB hubs and Ethernet switches.
In addition, since the same keyboard and mouse can be used on all of your machines, it's easier than ever before to work from all of your devices at once. This means that you won't have to worry about getting up from your chair or repeatedly reaching up into your desk to pull-down menus or scroll through documents on each machine as you would with traditional equipment.
In addition to improving efficiency, enhanced accessibility, and greater flexibility, it can also be very cost-effective and is worth considering if your business is looking to improve its technological capabilities.
Conclusion
A KVM switch is a simple piece of hardware designed to make your life easier. Using it, you can control multiple computers with just one keyboard and mouse. This saves you the time and frustration of switching back and forth between your computer and monitor every time you want to use a different device. This article will explain all the relevant details so that you can decide if a KVM switch is right for your home or office needs.
References
Written by The Original PC Doctor on 28/6/2022.