Tunisian Police Enforcing the Coronavirus Lockdown With Robots
The capital city of Tunisia, Tunis, has deployed a number of robots from the robotics firm Enova, to help the police enforce the coronavirus lockdown. These specially designed robots equipped with the latest thermal imaging technology, LIDAR radar, and artificial intelligence are vital in the fight to keep the population of 11.5 million people indoors and compliant with social distancing guidelines.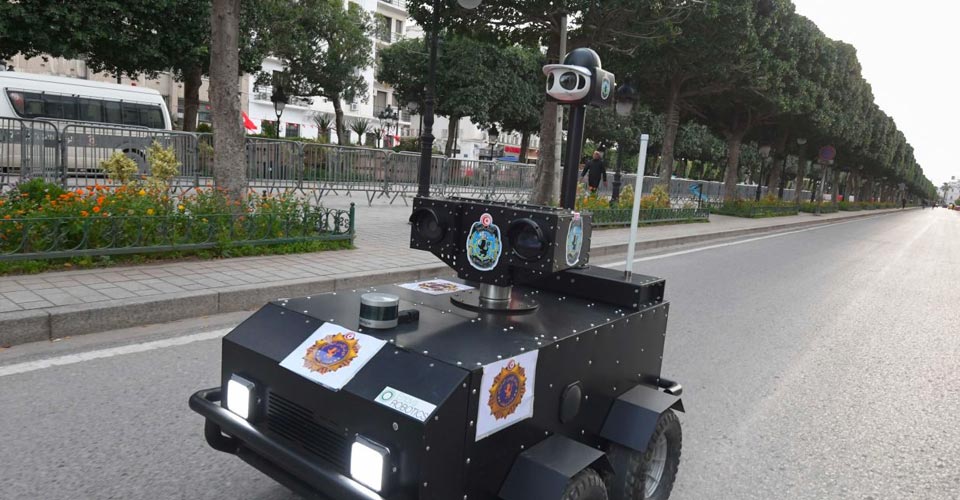 Tunisia hasn't yet seen a peak of cases with just 780 people being treated for COVID-19, and only 35 individuals have died from the virus that has surpassed two million cases worldwide. With at least 185 countries and territories reporting cases of the novel coronavirus, there is growing pressure on world governments to impose stricter lockdown measures and keep their citizens indoors for a prolonged period of time.  While people are allowed out for essential activities such as grocery shopping or to care for a vulnerable person, everyone is being encouraged to stay indoors to help curb the spread of the virus. 
The outbreak of COVID-19 has transformed the way many live their lives across the globe and has hit the economy hard, with huge dips in the stock market and massive losses of GDP.  It is unclear when things will revert to normal with fears of the second wave of cases, should countries begin to ease their lockdown measures. With many countries still not hitting the peak of cases, governments are having to find ways to keep the population inside but also keep their countries from devolving into chaos.
What are these robots patrolling Tunis?
These police robots from Enova Robotics lab, a firm based in Tunisia, are known by the name PGuard. They have been criticized by many people, saying the machines are too slow to make any real difference. Officials have not announced the cost of these machines, and the manufacturer has said it is a confidential matter, it is also not clear how many of these robots are roaming the streets of the capital city. But with the north African state now in lockdown since March 22nd, the government is doing what they can to ensure the population continues to follow measures, helping their healthcare system cope with the demand.
The PGuards, controlled by police officers in a nearby location, will approach those on the street suspected of floating the lockdown measures, asking them why they are outside. People can show papers, ID, or other information to those officers while explaining their need to be outside. The officers can then reply to them promptly with advice to go home or on their way. If they are suspected of not following orders, then officers can be on the scene promptly to enforce the rules. There has been no statement regarding how effective they have been or how many people they have encountered, but the PGuards have been going viral on social media with many videos of them approaching bystanders.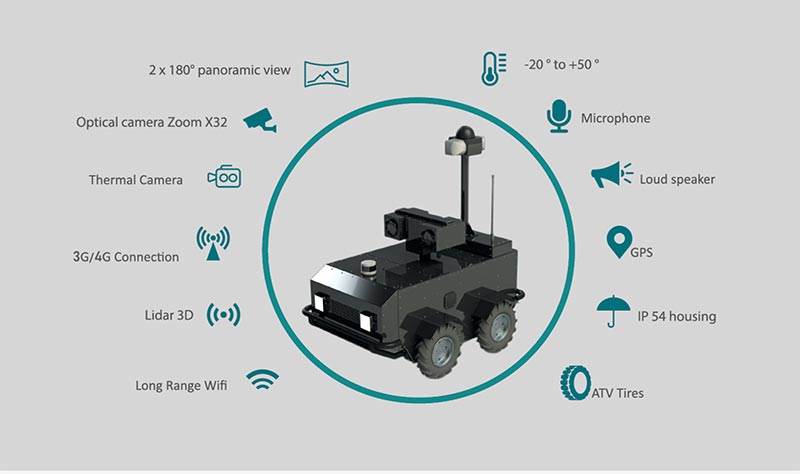 How is Tunisia handling the coronavirus pandemic?
Earlier in the lockdown, the government released over 1,400 prisoners in order to stop the virus spreading like wildfire through the prison system, and the country had extended lockdown orders until April 19th, but that is likely to be extended once again. There have been many protests from the people of Tunisia stating that the government is not doing enough to support them during this crisis. With many industries completely shut down in the country, there is no work and no money for many families, putting them at extreme risk without the government stepping in.
While the Tunisian government is trying hard to make sure the capital city is not overrun by COVID-19, they are failing to provide support for other areas of the country, and the most vulnerable people are getting hit the hardest. Like many other African nations, Tunisia does not appear to be reporting many cases, unlike Europe and the rest of the world. This could be because these poorer countries are having trouble ramping up their testing capacity, unlike European nations who are conducting hundreds of thousands of tests per day and seeing huge numbers overwhelm their healthcare systems. 
How are robots being used in the rest of the world?
These robots appear to be the first of their kind being used to keep populations compliant and indoors, with many countries simply sending out the army or police force to patrol more regularly. Police patrolling, however, is just one in a long list of new jobs that robots are helping during this crisis. With the robots interacting with potentially hundreds of COVID-19 positive people per day, they could be stopping numerous incidents of spreading the virus from civilians to police and vice versa. The other jobs that robots are taking over during this pandemic include food preparation, cleaning, and delivery-related jobs. However, some companies such as supermarket chains and Amazon have taken on large numbers of staff to keep up with demand due to panic buying and people being stuck at home.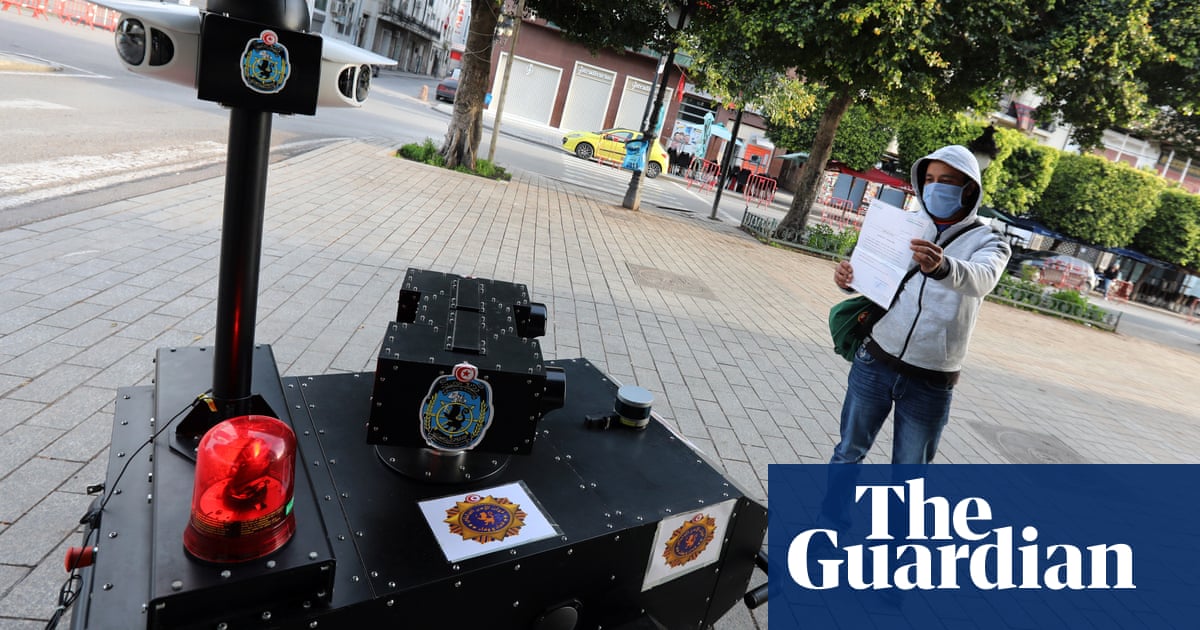 Conclusion
Over 500,000 people are now reported to have recovered from the virus, but that still leaves over 1.5 million people worldwide suffering ranging from being asymptomatic to needing a ventilator. There have not been any recorded ventilator shortages in the country of Tunisia yet, however, as cases arise, there should be a worry that they cannot keep up with demand. They rank number 63 on the world healthcare index for 2020, so they might be able to cope better than some of the less fortunate African nations adjacent to them. 
As much of the world enters a strange time where lockdown measures may or may not be extended, only time will tell whether the governments of the world have done enough to curb the spread of the virus. Fears of a second wave of infections or a more deadly strain reappearing in a years' time are not unfounded, and some countries have said they won't relieve measures until a vaccine is found. Until then, all Tunisia can do is try to keep their number of cases low and hope that the healthcare system is not overwhelmed with new cases.
References
Written by The Original PC Doctor on 2/5/2020.