Traditional WIFI Router Vs Mesh Networking
Almost all of us received a default traditional router from our ISP (Internet Service Provider) after signing up for broadband service but it might not be the right option for you if you use mobile technology such as tablets and smartphones. Moreover, it will make your default router creak if you are into IoT (Internet of Things) and the latest streaming service. That's because the old default routers are not able to withstand the strain that these devices and technology cause.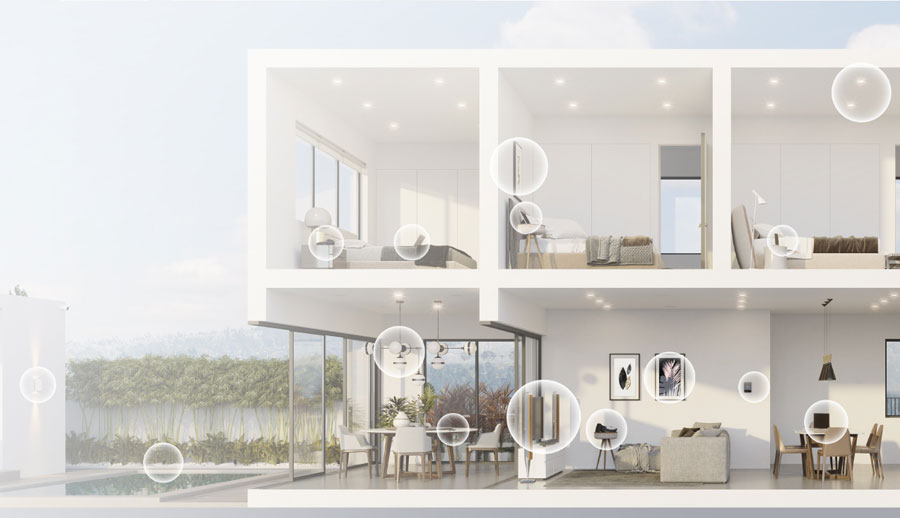 Why does the Default Router fail to Serve Under Heavy Load?
It's a common understanding that each device and every service needs additional bandwidth to operate. The more devices and services you'll have the more power you'll need to manage all of them. Moreover, the global pandemic (COVID-19) has also contributed to the current need for internet reliability and speed as more and more services are coming online. Online education and working from home are becoming normal practices. According to the Statista Report, in-home internet data usage has increased by about 18 percent only in the USA. That's why it's important to make sure that the router you use keeps your internet setup running smoothly. But the traditional WIFI routers are not powerful enough to withstand this strain and fail to perform as desired.
What is Your Remedy Then?
There are many options available in the market that offer a plethora of features such as:
LTE and mobile support
Ethernet and wired both
Voice assistant services
Mesh
WIFI-5/6
These features can serve you well, and there are two major products that you can choose to run your internet to its full potential.
Traditional WIFI Router
Mesh Network
Continue reading to find out the difference between these two available products with their advantages and disadvantages.
Traditional WIFI Router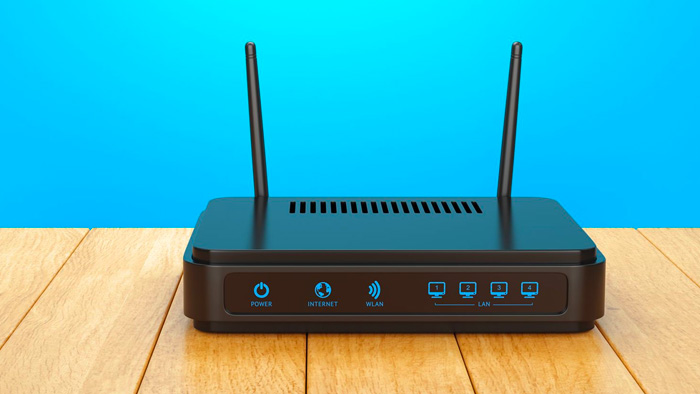 A traditional WIFI router works as your central hub for internet connectivity. Only an authorised device can proceed to have data transmission through the router. Most of the time, this permission and authorisation are granted by using a password.
Advantages of a Traditional Router
There are several advantages of using a traditional router, and some of the most significant ones are as following:
Price
Price is undoubtedly the biggest factor while choosing any product or service. If you're on a budget, then a traditional more powerful router can serve you well as it's more affordable as compared to the mesh network products. Keep in mind that there are also premium routers available that can easily cost you a hundred dollars. So, choose the one that suits your budget and needs the best.
Plug and Play
A traditional router is also a better option for non-technical people as the setting up process of a traditional router is easier. You just need to connect it and set it up also for automatic updates, and that's about it.
Wires and Speed
You can find more powerful routers that offer better speed and also an ethernet option. Such routers are specifically designed to fulfil heavy streaming and bandwidth requirements. Moreover, you can also use a wire to have more stability.
Separate Device
A router allows you to set up more than one network. This option comes in handy for those people who want to have all of their IoT devices on a separate network. It allows you to achieve more security by avoiding an unnecessary mess.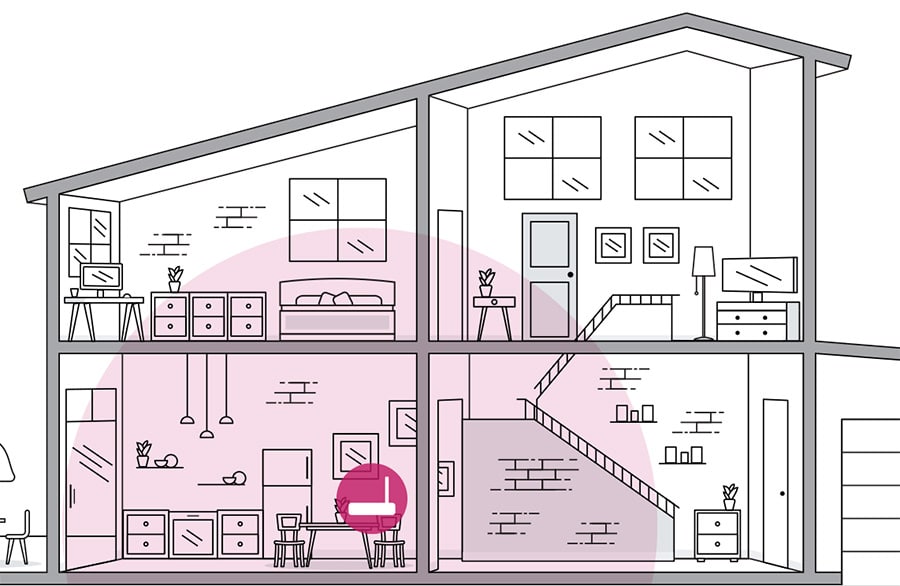 Disadvantages of Traditional Router
Just like almost all the products, there are also some downsides of a traditional router which are listed below:
Overload
If you connect too many devices on a traditional router, a traditional router will get overloaded, unless you use channel separation features or extender. It can cause unwanted drops, lag, and bottlenecks.
Coverage Issue
As the router is a fixed device, which means that if you connect to it from a distance, you'll face slow internet connectivity. You'll need to use a separate range extender to resolve this problem.
Difficult Tweaking
In most cases changing the router setting using a smartphone app is possible. But if you want to make some advanced changings, then you will need to perform it using the desktop application. So, every time you'll need to turn your computer on to achieve it.
How to Future Proof a Traditional WIFI Router?
You can opt for a WIFI router that comes with a WIFI-6 option. It's a next-generation technology that offers better performance and internet speed. It's also known as 8.2.11ax, and you can choose a router that comes with this additional option.
You can also get a traditional WIFI router that offers MU-MIMO (Multi-User, Multiple Input, Multiple Output) options. It keeps your data transfer speed up to the mark even if you have connected too many devices simultaneously.
Mesh Networking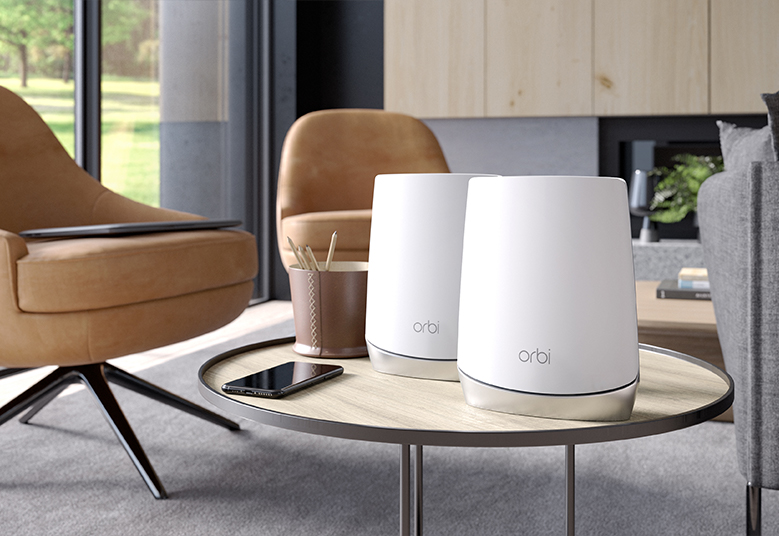 As mentioned, the traditional router is a single access fixed point, but on the other hand, mesh networking is decentralised. It's created using multiple devices that work as nodes to have internet access to all the places you want. For example, if you have a mesh network in your home and you're using it in your bedroom, you'll be connected to the bedroom's device. Once you leave your bedroom and go to the living room, your smartphone will automatically connect to the device located in your living room.
Advantages of Mesh Networking
Here are some of the advantages of mesh networking:
Improved Coverage
The most important benefit of having mesh networking is improved coverage, especially in larger areas.
Reliability
Mesh networking is more reliable as it allows you to stay connected to the internet, even if one of your devices stops working. It also removes problems like coverage of blackspots.
Additional Control
Mesh networking allows more than one person to control the main router. It allows you to monitor internet traffic, rebooting the system, etcetera.
Disadvantages of Mesh Networking
Here are some of the disadvantages of Mesh networking:
Expensive
As mesh networking contains many devices, it can cost you astronomically higher than a traditional router.
Difficult to Set Up
Mesh networking is very difficult to set up as you need to configure too many devices across your building.
Which Option is Best for Your Home?
Generally, a traditional router with advanced features is a way better choice for the home. That's because homes are usually small as compared to commercial spaces. You can consider your budget and ISP services as well to make sure which option suits you better. Moreover, you can also use less expensive mesh setups such as Nest WIFI, Google WIFI, etcetera if you need to have a mesh setup.
References
Written by The Original PC Doctor on 22/2/2021.