Telegram Launches New Tool to Move Chats from Other Applications!
As soon as WhatsApp updated its privacy policy, countless users of the application started talking about it. A considerable user-base of WhatsApp decided to migrate to other alternatives in order to make sure that their data remains safe. It's a no-brainer that Telegram is one of the most popular alternatives to WhatsApp that claims to offer the best security and privacy features. It's considered as the encryption method of Telegram is second to none, and literally, no one can intercept its data transmission.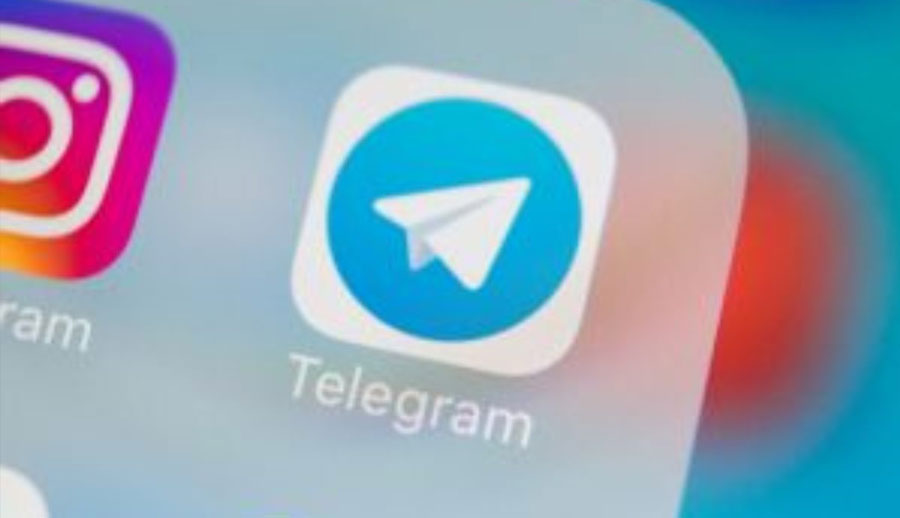 Telegram's New Feature
In order to facilitate the users coming from WhatsApp and many other applications, Telegram launched a new tool on 27th January 2021. The new feature was released as version 7.4 on iOS but moments. Telegram reverted the update. The company further announced to its users that Telegram is still working on the chat import feature and will launch the update soon.
The next day on 28th January 2021 Telegram updated the iOS app on Appstore with a 7.4.1 Version that contains the import feature. It allows the new users to import their chats from other messaging applications so that they won't have to lose their previous data. According to the announcement, users on Telegram can use this new feature to import data from KakaoTalk, Line, WhatsApp, etcetera.
Telegram's Official Announcement
Telegram recently announced that more than 100 million new users had joined Telegram only in January 2021. It's a very big number, and most of these new users migrated from WhatsApp due to its new controversial privacy update. Telegram provides more privacy features and freedom to its users. People who left WhatsApp had to leave their old chats and memories for good, and that was also the reason why many people couldn't say goodbye to WhatsApp.
In order to gain even more users and provide them with the option to import their previous chats, Telegram launched its new feature. Telegram also announced that this feature would work for both individual chats and groups. Moreover, users also have the choice to import their chats with or without media, and Telegram allows both options. You can now enjoy your WhatsApp videos, documents, and messages on your telegram account.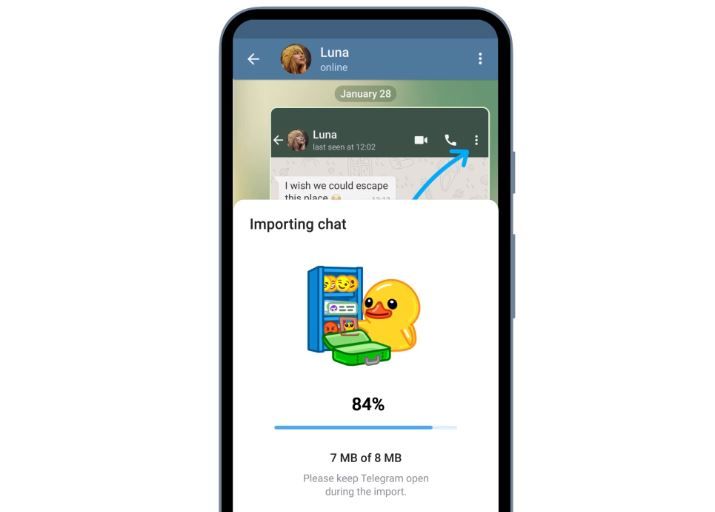 How to Move Your Chat from WhatsApp to Telegram on iOS Chat?
In order to move your WhatsApp to Telegram on iOS chat, you can follow the easy steps listed below:
Open WhatsApp
Open Contact Information (or Group Information) in WhatsApp to see the Export Chat Option
Tap on the Export Chat Option
Once you tap on the Export Chat option, WhatsApp will ask you to export your chat with or without media
Choose the option according to your preferences to see all the possible sharing options on your device
Select the Telegram App to start the import process
That's about it. That's how you can easily import your WhatsApp on iOS chat to Telegram on iOS.
How to Move Your Chat from WhatsApp to Telegram on Android Chat?
The process of exporting your WhatsApp to Telegram on Android chat is pretty much the same. You can achieve it by using the following steps to achieve it.
Open WhatsApp to see the conversation list
Tap the conversation you want to export
Then Tap the three vertical dots located on the top right corner "⋮" to see several options
Here the last option you'll see will be "More"
Tap the More option, and you'll see another menu opened up
Locate the "Export Chat" option that most will probably be the second last one
Tap the Export Chat option
Now the WhatsApp will ask you to export your chat with or without the media
Select your preference to see all the possible sharing options on your device
Select the Telegram App to start the import process
This way all of your messages will be imported to Telegram that you can use just the way you could on WhatsApp.
One of the most amazing things about this procedure is that all the messages, videos, and documents retain their original timestamp. It means that in Telegram you will see these messages with the same date when you sent or received them. Moreover, if you export your WhatsApp chat on Telegram the other person will also be able to see the chat. The same is the same as the groups as all the members belonging to a specific group will be able to see and access the whole chat.
Move your message history from apps like WhatsApp, Line and KakaoTalk to Telegram. https://t.co/PediepRhyt pic.twitter.com/VPeuilGt2T

— Telegram Messenger (@telegram) January 28, 2021
Final Word
As you can see that Telegram has made it very easy to move your chats from WhatsApp and many other applications as well. As their customer base is increasing dramatically, the experts are predicting more innovative features coming from Telegram that will allow the people to have a more exciting and better experience.
References:
Written by The Original PC Doctor on 19/2/2021.