Top Five Reasons To Use The Cloud (and Four Things for SMBs To Consider)
The cloud refers to servers and the software and database that run on that server that can be accessed from anywhere through the internet. These servers are located in various data centres all over the world. It delivers multiple services through the internet, like data storage, servers, databases, and networking. Cloud solutions provide many significant benefits to different companies.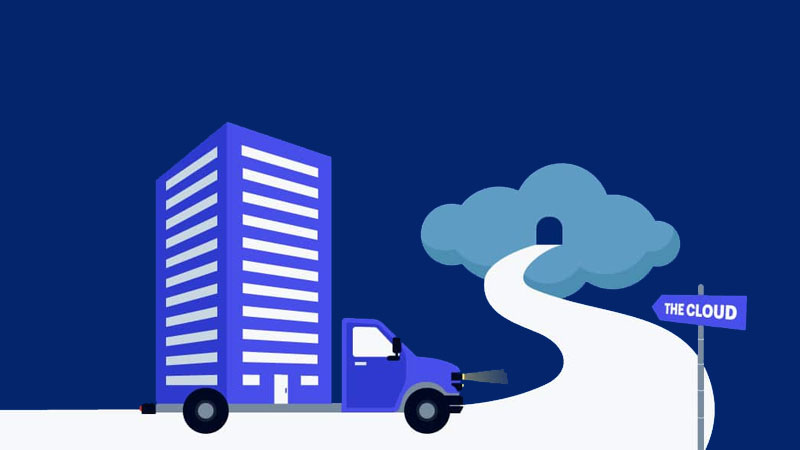 Studies show that a small percentage of organizations are fully prepared to address cloud computing, social media, and data analytics in their businesses. More and more business owners now feel that the cloud is critical for the success of their business. What are the reasons for these decisions by the business owners, and what makes them believe in the cloud so much? Here are five significant reasons to use the cloud.
1.     Cloud Offers Better Insight
The competition among companies in this age is rapidly increasing, and more and more organizations are looking for ways to stay ahead of others and maximize profit. In their venture to find a method, some business owners started to look into making use of the cloud in the running of their business. A high percentage of leading organizations today use analytics to derive insights from data. This helps them target a broader range of customers and product opportunities very effectively. Every business needs customers to make a profit, and the cloud provides these businesses access to a more comprehensive range of customers, which in turn leads to an increase in profit. In this world where everything is filled with structured and increasingly unstructured data, the need for businesses to make use of the cloud becomes more and more apparent as the cloud helps these businesses have access to its many valuable features that help grow the business.
2.     Access Anywhere
Cloud allows access to your work anywhere and anytime and allows access from multiple devices. This is a handy feature for companies as it makes it easier for different teams to collaborate on shared data from the servers. Sometimes a company might change locations, or just a branch might move, but moving heaps of papers and hard drives from one place to another might prove difficult. The cloud lets you upload your data to the servers and allows you to log in and have access to the data at another location with any other device. So even when accidents occur and the devices are destroyed or missing, businesses can still access all their data and networks. This feature attracts many business owners to use the cloud as it ensures the safety of their data at all times. Unless it is deleted from the server by the company, all data will be secure and easily accessed at any time.
3.     Drives Better Engagement
The attention of business owners often shifts to their system of engagement from cost-efficiency as these two things are closely related to each other. Many times the way businesses engage their customers determines their cost-efficiency. All business owners want to have a better engagement system with their customers, and the cloud offers them just that. Cloud is often seen as an effective means of forging a tighter link with customers. Communicating well with customers and having good engagement are wanted by all business owners, and engaging with customers using the cloud is said to be easier and more effective than methods formerly used by companies. Hence, many business owners are getting involved with the cloud to get access to this fantastic feature and have a better system of engagement with their customers.
4.     Speed
Another thing the cloud is well known for is its speed. Many organizations are leaning into the cloud to drive more rapid innovations in products and services. The cloud allows businesses to have a seamless experience when using its servers. Whether during storage or upload, the cloud will enable companies to have a smooth experience without any lag. An example of a company that uses the cloud for the smooth running of the company is Kuma Games. A company that develops video games, serving immersive 3D experiences with narrations and millions of users each week. Kuma Games has worked with IBM to achieve the flexibility, scalability, and reliability required for dynamic gaming. This company uses the cloud to offer consistent high graphic performance and a seamless gaming experience to gamers worldwide. The speed of the cloud allows an unlimited number of users to play the game simultaneously.
5.     Cloud Benefits Pay And Are Measurable
Companies can get significant profit from using the cloud. From improved employee mobility to efficiency gains, the cloud offers many opportunities to business owners, which brings them numerous benefits and a capital increase. The benefits derived by organizations from the cloud are easily seen and measurable. Businesses can also pace their investments with the cloud, so they avoid direct capital expenses and pay monthly as the company scales. All business owners highly desire anything that can reduce the company's expenses and increase profit. The cloud provides this requirement and is becoming a widely used tool by various leading organizations or businesses.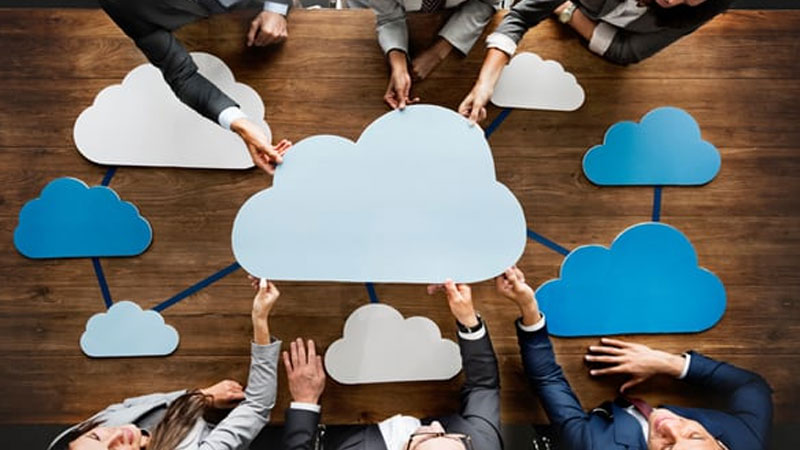 What Should Small or Medium Size Businesses Consider Before Moving To The Cloud
Although many of these benefits can be achieved with minimal direct investment, it is advisable for companies not to rush to move their entire business to the cloud immediately. Small and large-scale business owners need to consider some things before moving entirely to the cloud. Below are some tips to business owners on rolling out internal and external cloud solutions.
1.     Set Clear Objectives
Setting clear objectives may sound like an obvious thing, but many projects begin without apparent business objectives. Knowing what you're about to do always helps tune your mind to the task. Any cloud solution should start with an agreement between the business sponsor and the implementation team on the scope, stages, timing, and project's desired result. Small and medium-scale business owners need to have a set of goals in mind. This prepares the business for moving into the cloud without any of their runnings being affected, as they already have a plan in place beforehand.
2.     Consider When or Whether To Integrate Existing Data And Systems
Small or medium-scale businesses need to understand the risk involved with moving an existing core business system to the cloud. It is advisable to initially focus on new projects directly impacting customer engagement. Cloud solutions offer simplicity and a breakneck speed of implementation. Particularly with more recent projects, but less so as companies try to integrate legacy systems. Also, businesses should not undermine the importance of data cleansing for any method of engagement on the cloud, as cloud solutions are only as good as the data it provides.
3.     Research Solutions Online And Start Free
Studies have shown that a high percentage of leading companies start their search for cloud solutions online on the internet before having any contact with a vendor.
Many cloud solution providers today offer free trials to help business owners assess their solutions and compare them with other alternative sources in their environment. The only cost involved is the time for the evaluation, but that is also not an issue because it becomes profitable once the best solution for your project is identified from the solutions assessed. Therefore, it is better to start free and then later, the cost for solutions can be introduced into the picture.
4.     Consider All Cost
When moving to the cloud, it is necessary to consider all costs and not just the initial purchase price. Many vendors, especially in the Infrastructure as a service market, make a huge deal about the reductions they make in their cloud service prices. Although this may work in the form of a broader marketing strategy for the vendor, it is not the whole story. The lifetime costs are usually not spelt out, especially when a service or project begins to scale. For example, in-network communication costs are charged separately by some vendors but not all. This can sometimes represent half of the total service cost, so be sure to know the complete picture before deciding on what to do.
Conclusion
Speed is of the essence in the world today, where everything is about mobile, social, cloud, and data analytics. While it is vital to have clear goals and aims, it is also essential to develop quickly and learn as you go. The cloud offers businesses of various sizes the opportunity to experience this development while providing solutions to queries and giving insights into data. Many leading companies today are starting to utilize the cloud and it is rapidly gaining recognition in the business field.
References
Written by The Original PC Doctor on 2/6/2022.