The Top 4 NBN Plans With 4G Backup for 2020
One of the worst experiences is an internet drop-out, especially when you're in important office work, or the middle of your favourite Netflix show. Unfortunately, this is a fact for most Australians, including those on NBN (National Broadband Network).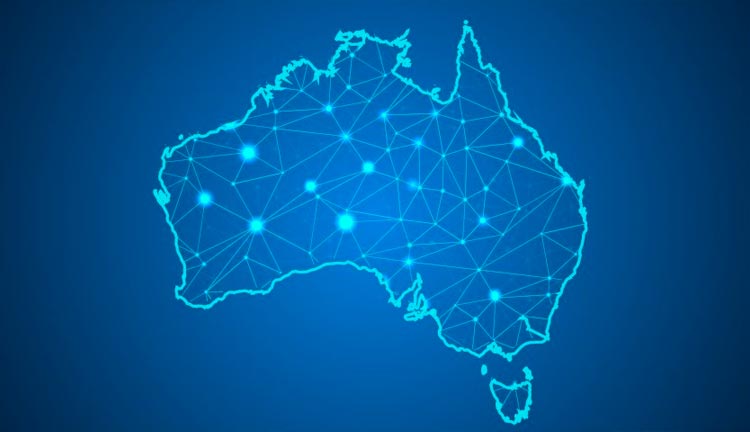 Luckily, a few NBN providers now offer Internet users 4G backup with their regular plans. So in an outage, a router with a 4G backup kicks in automatically and shifts your connection to the 4G mobile network from NBN broadband.
However, there's a catch: The 4G backup speeds are often slow, they cap at either 6Mbps or 12Mbps. But they're effective at keeping your home online when your NBN internet is down.
Apart from speed, another downside is that you need to be living in a location that's serviced by the respective mobile network provider to use NBN 4G backup. 
Currently, we have four NBN service providers in Australia offering customer 4G backup: Telstra, Vodafone, Tangerine, and Optus. Let's look at each provider in-details.
Telstra NBN 4G backup

Telstra NBN plans include a second-generation telco's "Wi-Fi Smart Modem" (modem router with a 4G backup). It's yours if you stay with the Telstra NBN plan for 2 years (24 months). 
Telstra's Smart Modem can switch from your broadband home network to Telstra's mobile network when the need arises. It features an in-built, pre-activated SIM card that automatically takes over your phone line and home internet in case of a connection problem.
When your internet connection is restored, the modem will switch back to your regular broadband connection automatically and instantly.
With the 4G mobile service, you're limited to 60Mbps for downloads and 1Mbps for uploads. This is enough to support one Standard stream under excellent conditions and also other basic things.
When you're linked through Telstra's 500 NBN Data plan, you will be charged monthly for using the 4G backup data. But if you're connected to the other plans, you can enjoy access to unlimited data because all the other NBN plans provided by Telstra are unlimited.
Telstra's Smart Modem connection is priced at $216 upfront: however, the service provider reimburses you this fee if you stay connected for 24 months.
Vodafone NBN 4G Backup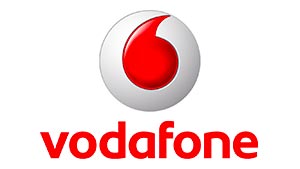 All of Vodafone NBN Plans come with unlimited data, this means you also receive unlimited 4G backup if you opt for Vodafone Wi-Fi Hub.  You can use the Wi-Fi Hub for 30 uninterrupted days as you wait for your service to be activated.  It also provides you with 4G backup when your NBN connection drops out.
The hub offers you unlimited data for as long as you need and maximum download speeds of 12Mpbs and 1Mpbs uploads. 
Currently, Vodafone is offering customers a $10 discount on all its "NBN plan" for 6 months.  Thereafter the cost of the NBN plans will revert to their original price. The hub will cost you no extra charges when you stick with the company for 3 years, but if you leave the cost will be $180.
All the Vodafone NBN plans are contract-free and the company only deals with NBN plans for fixed-line internet.
Tangerine NBN 4G Backup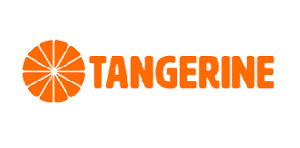 Tangerine is a small NBN provider which depends on Optus' 4G backup since it doesn't own its mobile network.  It offers customers a wide selection of affordable NBN plans and an optional 4G backup modem.
The 4G backup modem-router "NetComm NL19ACV" is available on all NBN broadband plans at $199.90 upfront and $15 monthly for 30GB of 4G mobile data capped at 12Mbps for downloads and 12Mbps uploads.   Tangerine provides the data via Optus 4G service provider, which has a coverage of about 98% of Australians.  
The extra $15 per month for 4G backup might seem expensive, but with that kind of money, you can only purchase 5GB per month from mobile broadband plans.
The biggest perk of the Tangerine's modem is that it's unlocked. This means you can use it with other mobile providers. 
Tangerine is currently offering a six months' promotional discount on all its plans for new customers. You can save $10 on your Tangerine Standard Speed and Tangerine XL Speed Boost NBN plans and $15 on your Tangerine XXL Speed Boost plan for the 6 months.
The best part of using Tangerine NBN plans is that you receive a 14-day satisfaction guarantee.  So, if you decide you don't like the Tangerine NBN plan within your first 2 weeks, you'll receive a full refund of your plan and modem fees.
Optus NBN 4G Backup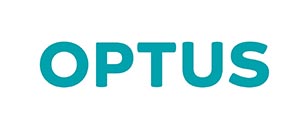 Just like all the other service providers we've mentioned, Optus NBN plans also consist of a 4G backup device- in this case, it's the "Optus Ultra Wi-Fi Modem".  The main advantage here is that the 4G backup works, even if you're living in an area that's not yet connected to the NBN.
Optus Ultra Wi-Fi Modern is priced at $252, but it will cost you nothing after sticking with the Optus NBN plan for 36 months.  The Ultra Wi-Fi modem comes with 4G backup featuring limited speeds of 12Mbps for downloads and 1Mbps for uploads.
The 4G mobile data is provided via Optus' own 4G mobile network. The Modem will automatically switch over in case an NBN outage occurs. You can also use it when you're waiting to get online.
Optus comes with two NBN plans: One plan starts at $75 monthly on Standard Plus Speed and includes Fetch Mini, Optus Sport, and unlimited data.  The second plan costs $90 at the same Standard Plus Speed and includes Fetch Mighty (comprise 1 premium channel pack and free to upgrade 45+ channel Ultimate pack), Optus Sport, and Unlimited data bundle.
Conclusion
Modems with cellular network backups are still a recent concept in Australia, but we're likely to see more, especially now as 5G is available to consumers in different selected areas.  If you're bored with your home network stressing you out, it's prime time you get a 4G backup modem from the service providers mentioned above: just remember to consider your options before taking a huge leap.
References
Written by The Original PC Doctor on 24/7/2020.