Telstra to Make Public Payphone Calls Around Australia Free
In a landmark move that has come into effect last Tuesday, the Australian telecommunications giant Telstra has declared that it'll provide free-of-cost public payphone services for local and national calls all over Australia.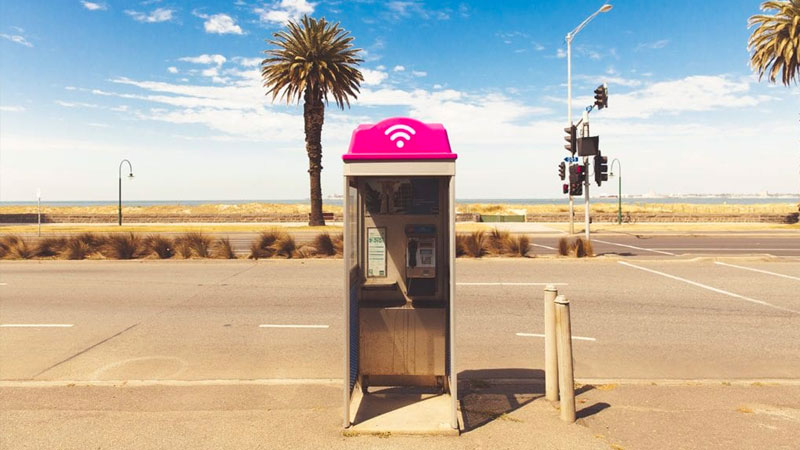 The announcement has been made under the supervision of the current CEO and Managing Director of Telstra, Andrew Penn, and is going to cost about $5 million in the revenue it used to receive from the 15,076 payphones across the country.
Now, instead of the standard 5¢ charge, users can make a local or national call through any of these payphones for completely free of charge. This includes both helpline numbers, government services, and landline phones in Australia.
Mobile phone numbers are also included in the free payphone plan, but they have a six-hour limit on the call time. Other than that, calls to international numbers are going to be charged as usual.
Telstra's History of Free Payphones
This is the first time that Telstra has lifted charges on Australian payphone services indefinitely but the telecommunications company has a previous record of temporarily abolishing call charges during national emergencies, so this isn't entirely an unexplored road.
Before this decision, Telstra also made all public payphones absolutely free in 2019 during the tragic bushfires that engulfed many parts of Australia. The payphone lines were used to make a staggering figure of 3.5 million calls in that single natural disaster. These calls were mostly made to issue safety alerts, ask for urgent aid, or to stay in touch with friends and family you couldn't otherwise contact.
Apart from that disease, there's a more recent example as well which is the COVID-19 outbreak plunged Australia into lockdowns and a national medical emergency. While most urban Australia remained accessible and interconnected through the Internet and mobile SIMs, many Indigenous communities are scattered throughout the vast Australian country could only communicate through payphones.
Considering the toughness of life in those underdeveloped regions, Telstra waivered off phone payments temporarily so that those marginalised Indigenous communities could freely ask for help, send updates, and issue alerts to their authorities.
Do People Even Use Payphones Anymore?
Good question! With the normalisation of smartphones, other mobile devices, and the Internet and social media platforms, not many of us can imagine a scenario where we would want to use a public payphone. However, that's only if you're privileged enough to live a safe life with sufficient resources.
For many Australians, private phones and portable devices are still a luxury, and for some others, a necessary communication tool for any potential incidents, and that's exactly why payphones are still functional all across the country.
Telstra's public payphones might look like an Instagram-worthy prop to some, a nostalgic reminder of their childhood to some others but they're still an important utility for a large number of Australians.
Just last year alone, Australians made 11 million calls from payphones which earned a revenue of $5.5 million to Telstra. 230,000 of these calls were made to emergency services such as 000.
Considering the high demand and the space for loss compensation, Telstra has decided to remove all charges from local and national payphone calls to make emergency dealings easier. This can prove to be a huge step towards social responsibility in several ways, such as: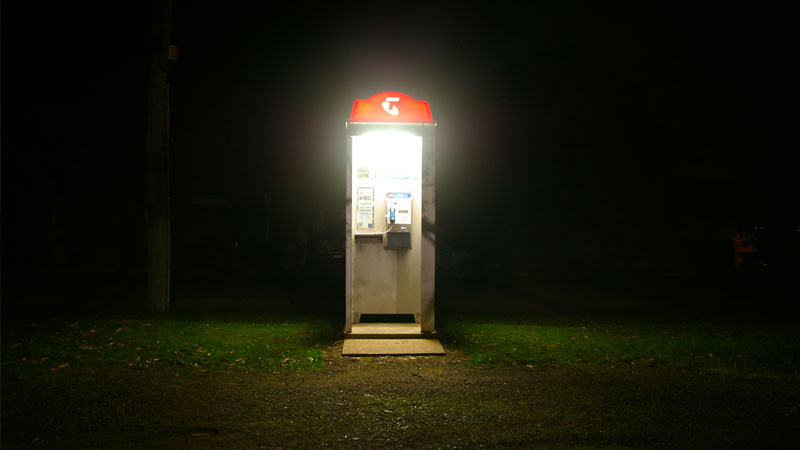 1. Stranded People
Imagine you're riding back to your apartment after a tiring day at work, and your car gets a flat tire. It's late, so there's no one for kilometres around. You have no reception on your phone, or maybe you realise you forget your wallet at home. In this case, a free payphone nearby can instantly help you to sort things out.
Tourists, seniors, the homeless, children, and even normal citizens who run out of money or get lost can use a free payphone near them to get in touch with someone who can get them help.
2. Isolated People
Isolation is a big problem in Australia. The COVID pandemic has worsened the crisis even further. Mental health problems resulting from a lack of human interaction even leads to consequences such as self-harm or suicide.
Luckily, a free payphone nearby can help people get the emergency help they need, even if they have no money or phone on them and are experiencing a mental breakdown. They can seek medical help or simply phone someone they trust to comfort them and help them out.
3. People Fleeing Domestic Violence or an Emergency
Instances of domestic violence, where your perpetrator often tries to keep you from getting help, or other domestic emergencies, such as a fire or a robbery, can lead to you bring away from your phone. A free payphone can therefore save a lot of time as well as precious lives when it's accessible to everyone.
Conclusion
Telstra's attempts to make payphones entirely free might sound odd to many, but it is a huge step towards ensuring social security and community integration which is fantastic news for everyone. Don't worry though. You can still take tour '90s themed grainy picture in front of the old-school payphone for the Gram, and that's free as well!
References
Written by The Original PC Doctor on 14/08/2021.