Telecommuting: The Ultimate Guide in the Age of the COVID19 Coronavirus
As more and more organizations are opting for telecommuting in response to the recent COVID19 coronavirus outbreak, others are unsure about telecommuting and whether it can work for their businesses- they face a tone of unanswered questions – which we hope to answer in the article below.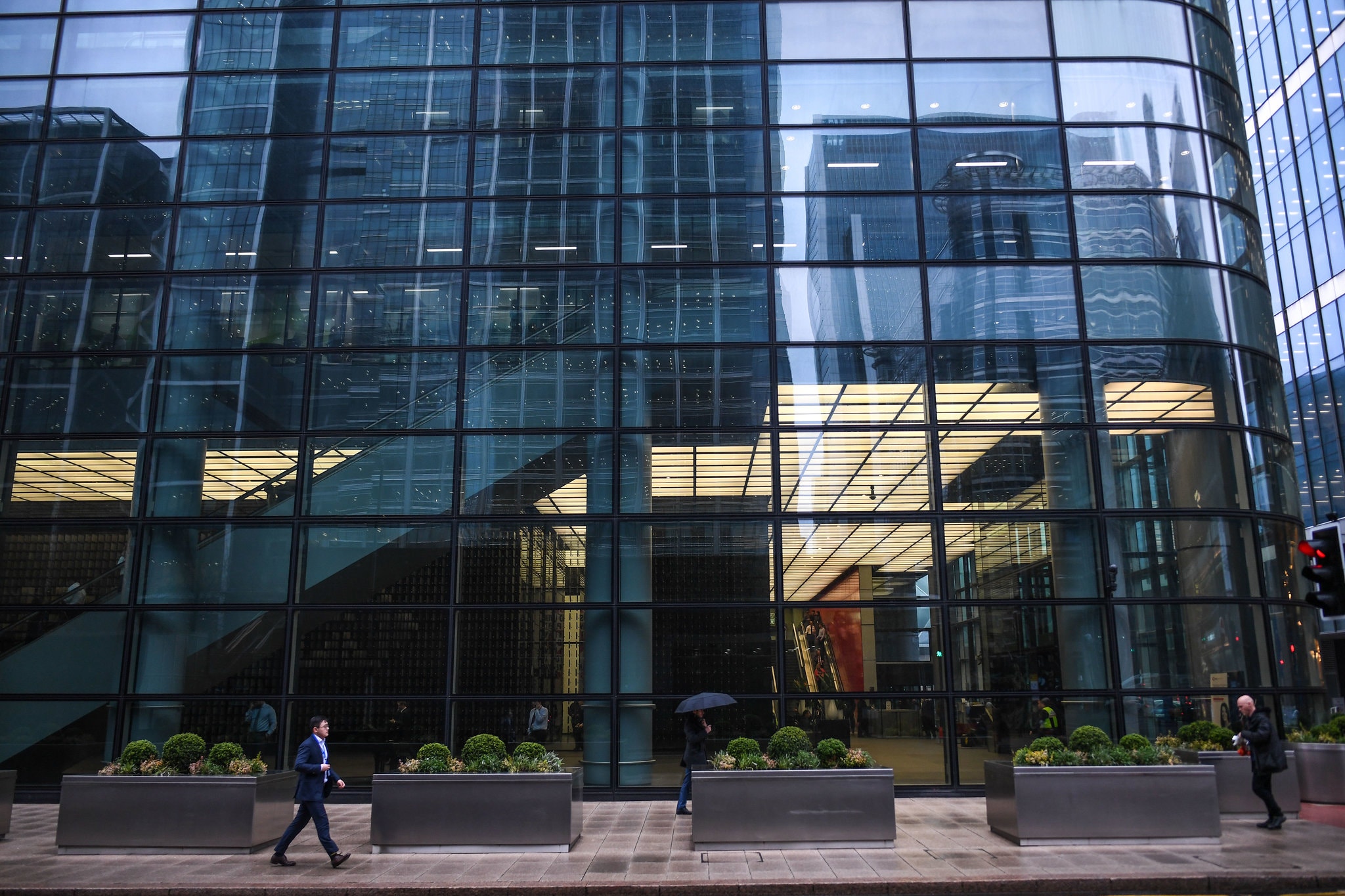 Will the company operations benefit from telecommuting with the most recent COVID19 outbreak? How can a company implement telecommuting policies? What are the risks and challenges of telecommuting to the organisation? And not least, what are the requirements for successful telecommuting? If you share the same concerns about telecommuting, then this article might provide you some insights on telecommuting to avoid getting the potentially lethal COVID19 coronavirus.
What's Telecommuting?
Telecommuting (also known as e-commuting, or working from home) is a work arrangement in which employees can work remotely from home or any other location apart from the office. Unlike freelancing, this is a working relationship between a company and an employee.
The employee "travels" through telecommunication channels, keeping in touch with the employer, colleagues, and clients via email, communication applications, and telephone.
The employee may enter the office occasionally to attend meetings and work out something with the employer. However, with options such as distance conferencing, there's no need to step into an office.
The evolution of technology, changing workforce, and the need for flexibility in the management of today's employees have made the adoption of telecommuting much easier. The success of telecommuting arrangements depends on the availability of some structure, productivity expectations, and good communications.
The number one goal for telecommuting should be to provide employees with the proper tools and environment, so they can do their job and meet the needs of the organisation.
Who can telecommute?
Base on a report published by Flex jobs and Global Workplace Analytics on telecommuting., Approximately 2.9% of the total workforce, work at home at least half the time.
However, not all jobs are suited for telecommuting; some jobs require a more hands-on work approach. For example, police officers and security guards need to be available in person to respond instantly to 911 calls and instant breaches. Many employees need to use their hands at work to deal with things such as engineering and product maintenance so they can't telecommute.
Jobs that are embracing the digital landscape, such as marketing, graphic design, online customer service, accounting, and social media advertising, are more suited to telecommuting employees.
Some of the most common kinds of telecommuting jobs include:
Quality analyst
Software development
Healthcare
Education and Training
Administration
Sales
Marketing
Data science
Accounting
Copywriting
Design
DevOps
Consulting
Customer support
If you or your company want to know more about telecommuting options, here are some strategies to consider:
Working from home isn't for every employee
Telecommuting takes a good degree of discipline, not only from the employees but also from the employers. Employers need to know which of the company's employees can work from home and which team member may suck at working from home.
Invest and Include your IT and HR departments
The core contributor to the success of a company or an organisation is the IT and HR departments. You must include these departments in every decision you make, especially when it involves telecommuting. Develop a workspace that not only encourages working from home but ensures that the IT and HR departments can thrive.
Telecommuting is a Business Strategy
According to Forbes, talent is no longer within a five or 10-mile radius from where your organisation is based. When looking for the best talent, you don't have to limit your geographical options; you can hire from hundreds or thousands of miles away.
Telecommuting gives you the flexibility of working with the best talent, regardless of their geographical position. Also, offering telecommuting options to your employees is great for talent upkeep.
Education and Training of employees is crucial
In telecommuting, education, Training, and communication are very important. As an employer, it's important for you to know how to collaborate and communicate with virtual employees and vice versa. This means knowing how to manage distributed employee training in order to enhance better understanding and use of the right technologies to promote interaction necessary in telecommuting.
Dell is a good example of a company that offers its virtual workers training courses to educate them on how to manage their careers and succeed as telecommuting employees.
Enjoy massive benefits from the company and employees
Based on a report by Forbes, telecommuting employees appear to be more productive, engaged, and happy at work. Saving costs, reducing carbon footprint, attracting and retaining top talent are some of the many benefits resulting from telecommuting.
Why is telecommuting policy essential to a business?
Is your business ready to embrace and discover the benefits of telecommuting?
Although many companies are ready to embrace telecommuting, very few have made a policy official. Cases of miscommunication can quickly increase without a policy in place. With the right telecommuting policy in place, you can enhance high productivity from your teleworkers.
How to Create a Telecommuting Policy?
Even though e-commuting comes with many benefits, other factors may influence your decisions when you want to give your employees the chance of working beyond the office.
Telecommuting policies involves putting in place a formal plan to help you keep track and ensure that both the employer and the employee are getting the most out of the telecommuting strategy.
Telecommuting policies should address:
Communication
Communication is the best way to make yourself and your telecommuting team as approachable as possible. Educate your team on the importance of good communication. Also, develop strategies that would immerse employees in the company's regular activities such as regular face-to-face video conferencing. Ensure your employees can properly schedule meetings with work members when they require more in-depth information on specific aspects of the work.
Expectations
Set clear and reasonable expectations that address; who should telecommute, how many days should the employee telecommute in a week, and how many hours should they be available for video collaborations, conference calls, and other teamwork over the cloud.
Besides, make sure employees are aware of the consistency in productivity you expect from them when telecommuting. Let them know they will be accountable for their work.
Use the right technology
Teleworking won't even be possible without technology. It's with the help of technology and digital innovations that people can work outside their office. Investing in the right technology for your teleworkers is a key determiner in telecommuting success.
Figure out what the employees would require to work at home. This may include providing them with access to team productivity software's backup solutions, data storage, cloud and even more sophisticated computing hardware.
With team collaboration tools being available, employees can work efficiently as a group, even if it's not face-to-face interactions.
Cyber Security and compliance
Just like in an office, telecommuting employees are susceptible to security and privacy threats. It's really important to put in place strategies that prioritise the security of sensitive information, tools, and equipment employees work with. You can educate them on data breaches and information regularly or ask them to update their two-factor authentication strategies and firewalls occasionally.
The Pros and Cons of telecommuting
Pros of Telecommuting
It saves money for both the employee and the employer. The employee doesn't have to set aside commuting money, and the employer doesn't have to provide expensive office equipment and other amenities.
It saves the risk of someone spreading the dreaded COVID19 coronavirus ( or other flu type of disease ) to the whole office and infecting other staff members.
Employers get to work with top talent employees regardless of their locations and vice-versa.
Telecommuting boosts employee retention and morale.
It provides employees with a better work-life balance and higher morale as they are at a substantially reduced risk of contracting the china COVID19 coronavirus disease as they are not having to commute to work on public transport every day.
Employees get to perform their work tasks at their schedule and work around their appointments and obligations.
Cons of Telecommuting
You might become isolated because of working at home alone.
Going on vacations might become harder because you will struggle to set boundaries between work and other life responsibilities.
You need to boost your morale, motivate yourself, and be ready to hold yourself accountable for your work.
You might work around the clock and burn out.
Balancing Work – life as a Teleworker
Not only does a perfect work-life balance mean that employers should be able to offer their employees flexible work solutions based on their desires, but it also means that employees should understand how to look after themselves while telecommuting or e-commuting.
Here's how you can focus on your work-life balance:
Creating a routine- With a clear set-out routine/schedule, you won't have to burn out yourself by working excessive hours each day.
Establish clear boundaries – have a specific place where you can peacefully work and not just anyplace. You can also make sure the surrounding people know when you are working, so they don't disturb you while working.
Get out of your comfort zone—Don't just focus on working. There is a tone of things you can do to take a break from the norm. Visit new places and interact more with other people.
Telecommuting Team Management Practices
Don't just be a boss who micromanages employees, be supportive, track their progress, and inform them of the latest developments.
Invest time your time communicating with the teleworkers, whether by video or audio conferencing.
Take advantage of cloud-based file hosting to track the various dispersed projects.
Celebrate the success of your employees.
Conclusion
In Summary
In today's world, we can't overlook the importance of telecommuting. Companies and organizations now know how to provide their employees with flexible work options and schedules that attracts the best talent and also in light of the recent bio-security threat and the global outbreak of the COVID19 coronavirus from Wuhan China. As a result, these companies create employees who are more creative, dedicated, and productive when they feel their life is not at risk.
Telecommuting strategies allow employees to access tests for the best work-life balance, and employers receive all the benefits of increased productivity and less turnover. However, telecommuting is not without challenges and roadblocks; It's not suited for every business and person.
So, before you dive in head first, understand what telecommuting means to your business and employees, how will it be beneficial to you, and what risks and challenges will you face.
Written by The Original PC Doctor on 10/03/2020