Razer Zephyr N95 RGB Mask: Project Hazel
The E3 2021 event of Razer took place recently. The company revealed many products such as the updated Raptor 27-inch gaming monitor and "Razer blade 14" laptop equipped with AMD Ryzen 9 processor. However, the most interesting announcement of the event was the confirmation of Project Hazel.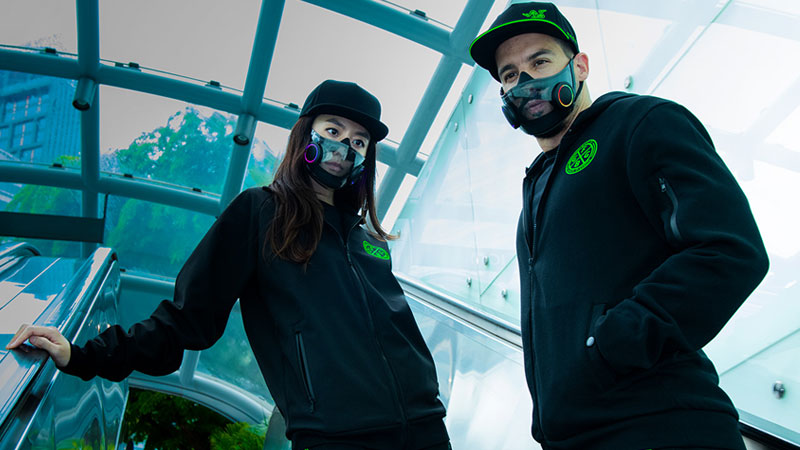 What is Project Hazel?
Project Hazel is basically the concept smart face mask that the company displayed earlier this year. In the E3 2021 event, Razer confirmed that this mask will go into mass production and reintroduced it as Razer Zephyr. This article discusses all the known important information regarding this smart face mask.
When will the Razer Zephyr N95 RGB Mask be Released?
According to the latest official information, the company is planning to release the Razer Zephyr N95 RGB Mask in Q4 2021 (October to December). It's expected that Razer will drop this smart mask in series, which means it might not be available on general sale initially.
Razer is also planning to beta test the mask's hardware before actually releasing it. Moreover, the company will select only a limited number of keen fans for pre-release hardware testing. If you want to be one of those lucky fans, you can go to the official Razer website to sign up for this program.
Razer Zephyr N95 RGB Mask Specs
All the specs that we currently know about the Razer Zephyr face mask were revealed when Razer first showcased the concept. It means these specs and features are subject to change.
Safety Features
Surgical N95 Respirator
Razer Zephyr is expected to come with BEF (Bacterial Filtration Efficiency). In order to protect the wearer against splashed and large droplets, it'll also come with high fluid resistance.
UV Auto Sterilization
The mask will offer a specialised charging case equipped with a UV auto-sterilisation function to kill viruses and bacteria while charging.
Active Ventilation
The mask will have a detachable ventilator to regulate the airflow. It's also mentioned that it'll filter at least 95 percent of harmful airborne particles.
Social Features
Low Light Mode
The interior of the Razer Zephyr N95 mask will be capable of lighting up automatically in the dark. It'll allow the wearers to express themselves clearly in all environments.
Clear Design
The transparent design of this smart mask will allow people who have seamless social interaction.
VOICEAMP Technology
The mask will have a built-in combination of amplifier and mic to make sure that the wearer's speech won't get muffled.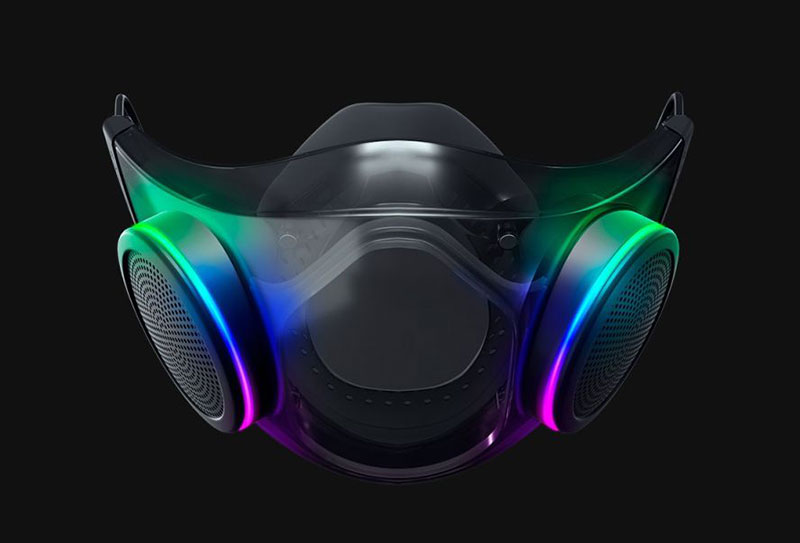 Sustainability Features
Rechargeable Ventilators and Replaceable Filters
Razer revealed that users would be able to swap filters to maintain the BEF rating of the Zephyr N95 RGB facemask. The filters will have sufficient battery life to last the whole day.
Durable Design for Everyday Use
The mask will come with a scratch-resistant and waterproof design to ensure durability. Razer also announced that it'd use recyclable plastic to mitigate the wastage.
Comfortability Features
Optimized Airflow
The active ventilation of the Razer Zephyr N95 RGB facemask will release heat and bring on cool air. It'll also prevent the CO2 buildup inside the mask that otherwise can cause dizziness and headaches.
Air Tight and Unobstructive Seal
In order to keep the air from leaking in, the mask will have a silicon guard to sit snugly around the face. It'll also keep the mask from resting or touching the wearer's mouth.
Custom Sizes and Adjustable Ear Loops
Razer announced that it would offer services for custom-made Zephyr masks to perfectly fit your face shape. Moreover, it'll also have adjustable ear loops to securely fit and put less pressure on the ears.
How Much Razer Zephyr N95 RGB Mask will Cost?
The price of the Razer Zephyr smart facemask hasn't been announced yet. It's also not possible to exactly predict the price because there's not a single similar product available in the market. However, it's safe to say that it won't be cheap like disposable facemasks. That's because it'll potentially have a wireless charging case, active filtration, electronics, and an inbuilt battery.
It's a little early for the company to announce the price, especially given that the mask's design has already been altered since its first concept reveal. The design and features are also subject to change, so the actual price will be revealed with its launch in Q4 2021.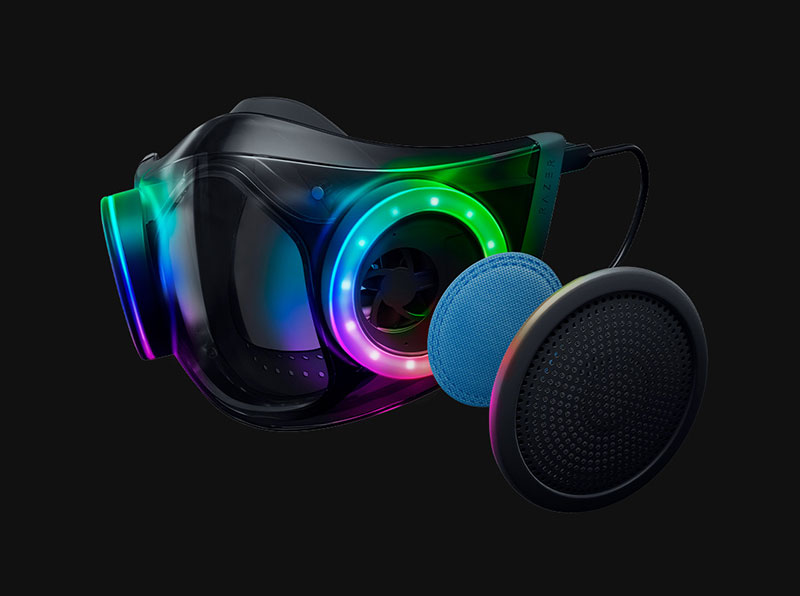 What will be the Buying Process of Razer Zephyr N95 RGB Mask?
As mentioned earlier, it's expected that only a limited number of Razer Zephyr masks will be available at launch. Therefore, Razer has planned to sell it exclusively through its official website. Currently, there's also no information available regarding the territories that Razer Zephyr will hit. However, it's expected that the US, UK, and Singapore are on the list.
Final Words
The Razer Zephyr N95 RGB mask appears to provide you with an excellent way to stay safe. At the same time, it'll also allow you to express yourself. Seeing the moving lips of a person you're interacting with undoubtedly makes a world of difference.
References:
Written by The Original PC Doctor on 23/08/2021.