R U OK? Day on 9 September
Got a feeling that someone you know or care about it isn't behaving as they normally would? Perhaps they seem out of sorts? More frustration or withdrawn? Or they're just not themselves. Trust that gut instinct and act on it. Learn more about the signs and when it's time to ask R U OK? here.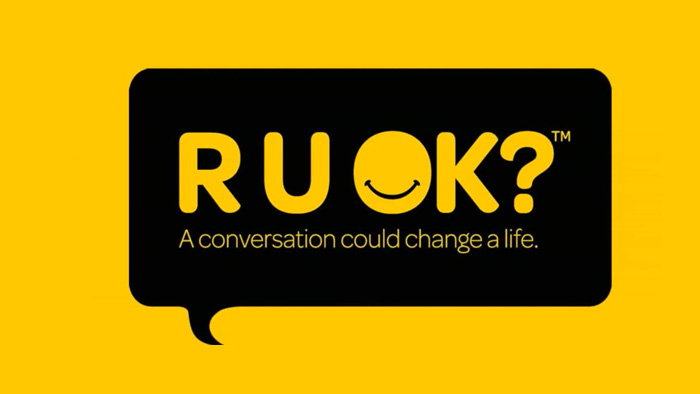 R U OK is a national suicide prevention campaign that aims to inspire and empire all to reconnect with those whom we have lost touch that might be struggling with life.
2020 is the quite unprecedented year for the world especially for Australians to live with COVID-19 restriction of varying levels remain in place across Australia and is likely to remain indefinitely until the vaccine. It is now even more important that we all promote a sense of community, reach out and ask our friends, family and colleagues, "Are you OK?".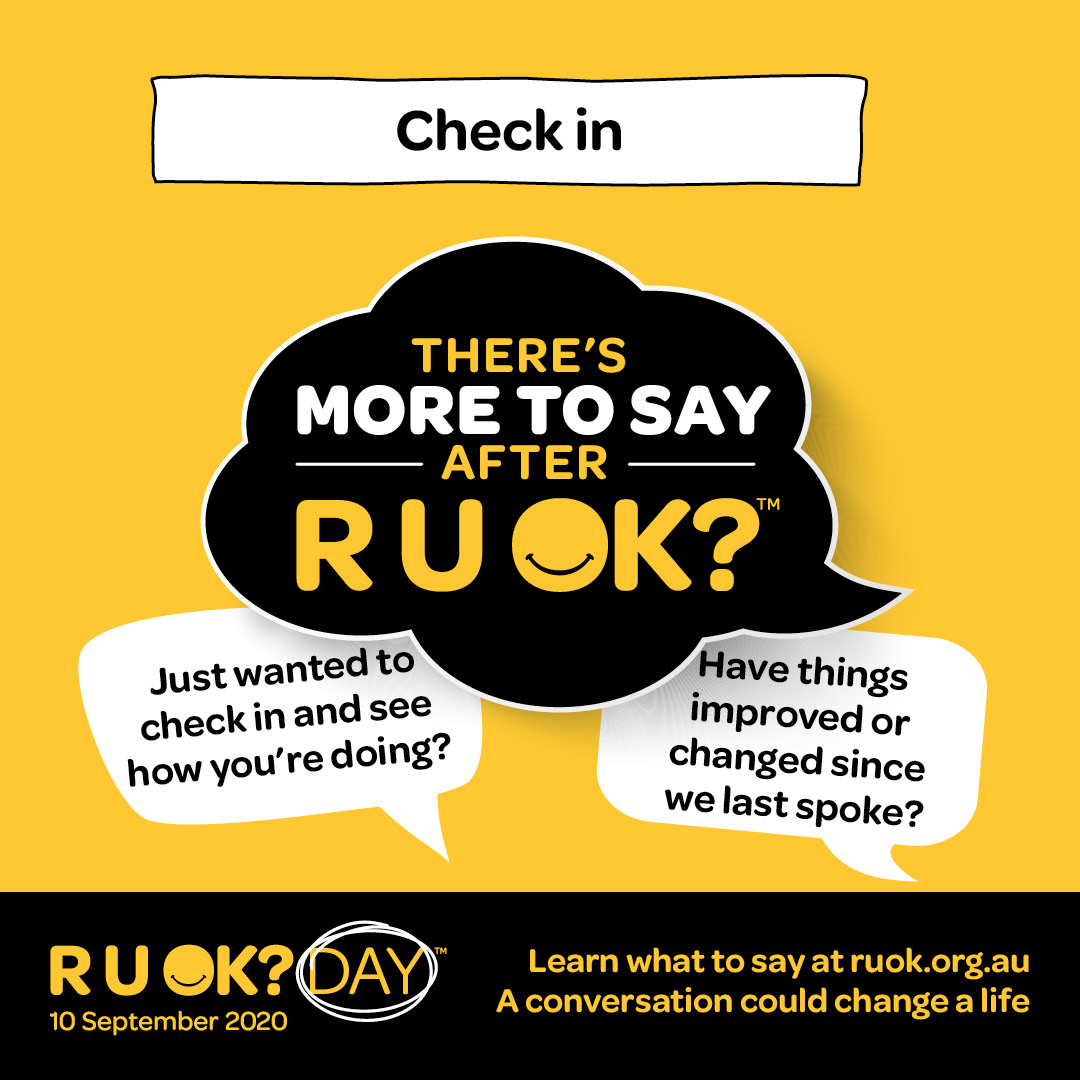 Remember to trust the signs. Be aware of any changes in online behaviour or the way people communicate:
Consider the tone and language they're using
Are they posting more or less?
Are they answering your calls?
Are they communicating as you would expect?
If you are concerned about someone, trust your gut and ask "Are you OK?". Listen with an open mind to what they have to say and ask them what you can do to help. In the current circumstances, there might be limits on what you can do but you can definitely be a listening ear and a (virtual) shoulder to lean on.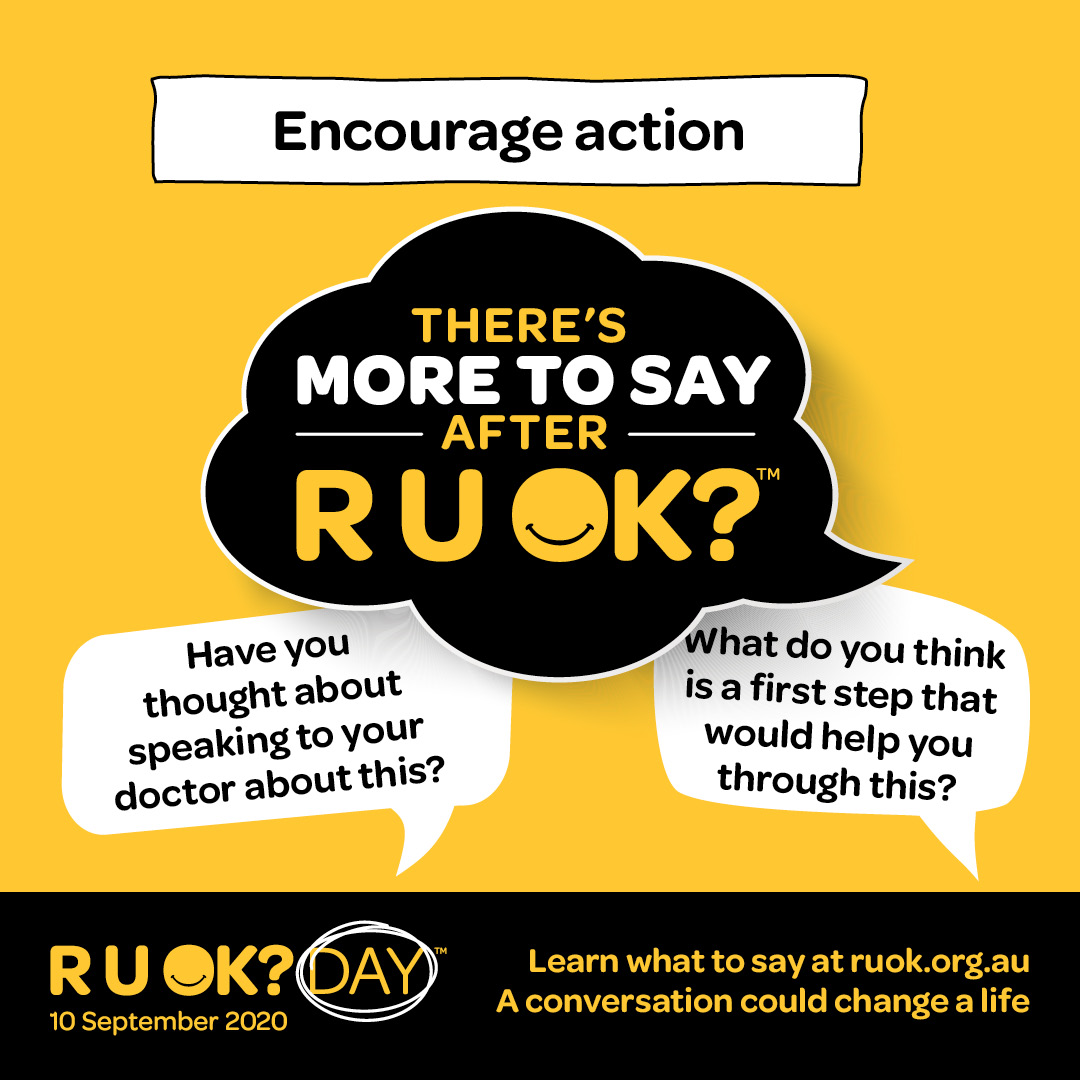 For more detailed information about the signs someone might be struggling and how to have an R U OK? conversation visit our How to Ask page.
Most importantly, don't just leave the conversation there; it's vital to follow up.
You can do that in lots of ways: phone calls and messages (not just to check in on them but to chat and connect), going for a walk together, leaving a cooked dinner on their doorstep, and continuing to direct them to the help available to them.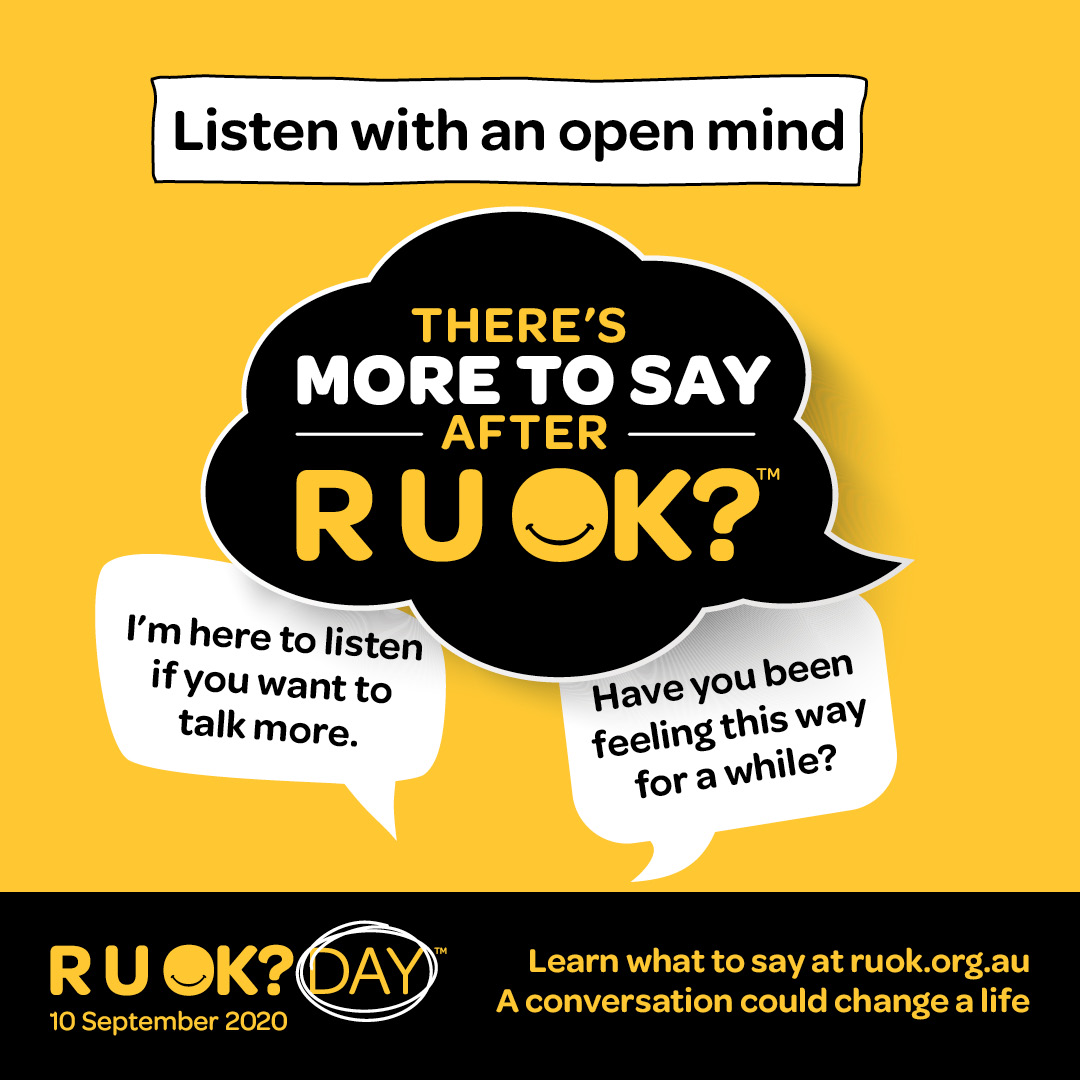 Learn what to say after R U OK? at ruok.org.au
Lifeline: 13 11 14 or lifeline.org.au
Beyond Blue: 1300 22 4636 or beyondblue.org.au
Beyond Blue's coronavirus support service: 1800 512 348 or coronavirus.beyondblue.org.au
Kids Helpline: 1800 55 1800 or kidshelpline.com.au
Headspace: 1800 650 890 or headspace.org.au
Resources
Written by The Original PC Doctor on 10/9/2020.