Noise-Cancelling Headphones – The Top 8
The number of people working from home is increasing more than ever because of the COVID-19 pandemic. It comes with many benefits such as choosing whatever outfit you want and taking little breaks for snacks. But it also comes with many challenges as well and one of the biggest ones is to keep yourself from the hubbub that your family members create.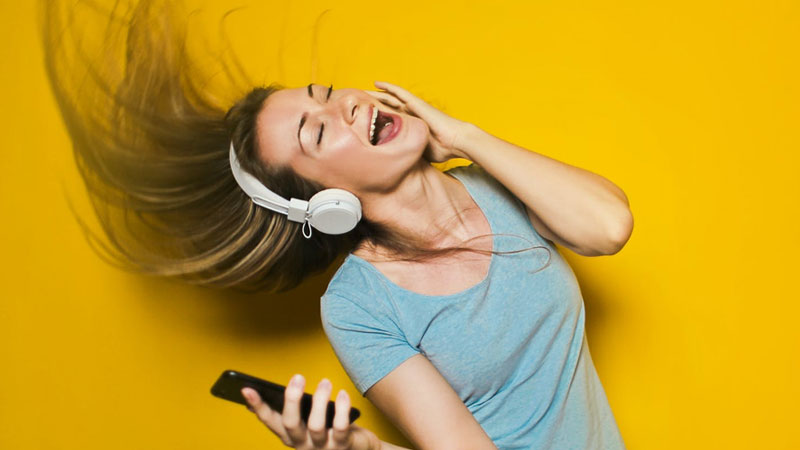 The best way to achieve it is to use a nice pair of noise-cancelling headphones because they allow you to concentrate on your work in the best possible way. In this article, we have compiled the best available noise-cancelling headphones to make your world more peaceful. So, without any further ado, let's jump into it.
1. Sony WH-1000XM4: Best Overall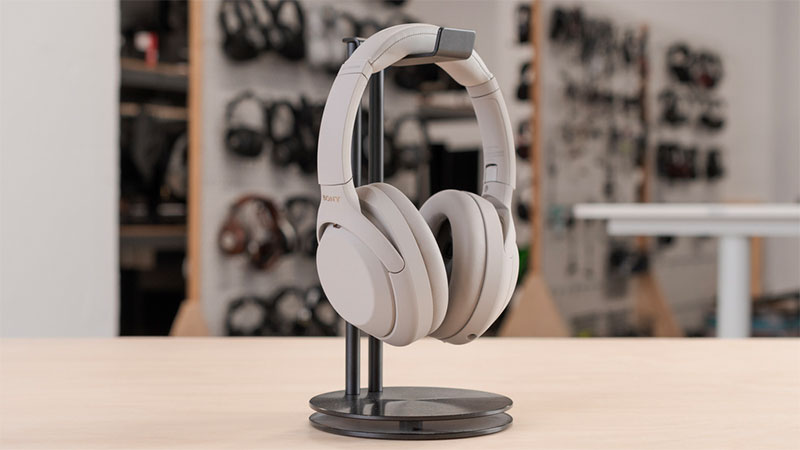 The Sony WH-1000XM4 headphones are undoubtedly the best quality noise-cancelling ones available in the market. They come with a comfortable and lightweight design with cutting-edge features such as multipoint pairing, auto play/pause functionality, conversational awareness, and DSEE Extreme upscaling. Moreover, they're also equipped with LDAC codec for 990 kbps bitrate transfer, and 360 Reality Audio format by Sony for the best quality spatial audio experience.
Features
Closed acoustic design
4HZ to 40kHz frequency response
Weigh 253 grams
30 hours of battery life
Pros
Offer multipoint pairing
Equipped with DSEE Extreme upscaling
Improved noise-cancellation
Cons
2. Apple AirPods Max: Best for the Members of Apple Ecosystem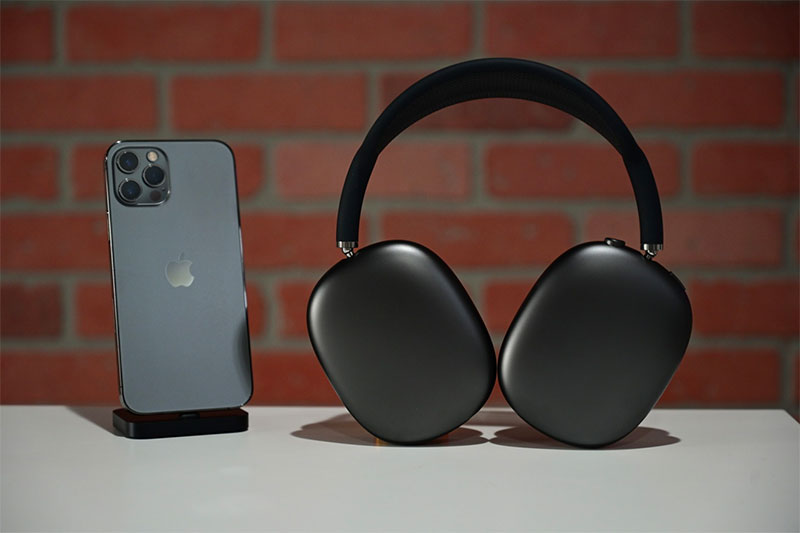 Apple AirPods Max headphones are undoubtedly one of the best ones available in the market. They offer an unbelievable audio quality experience with the leading ANC technology. Moreover, they're specially developed for the members of the overall Apple ecosystem because of their seamless compatibility. If you're an android user then they will be no more than just premium quality headphones. That's because you won't be able to enjoy the features unique to the Apple ecosystem.
Features
Closed acoustic design
Weigh 350 grams
20 hours of battery life
Pros
Extremely comfortable
Unbelievable audio quality
Brilliant iOS features
Cons
Extremely expensive
Ineffective carrying case
Limited features for Android users
3. Bose Noise Cancelling Headphones 700: Best for Making Calls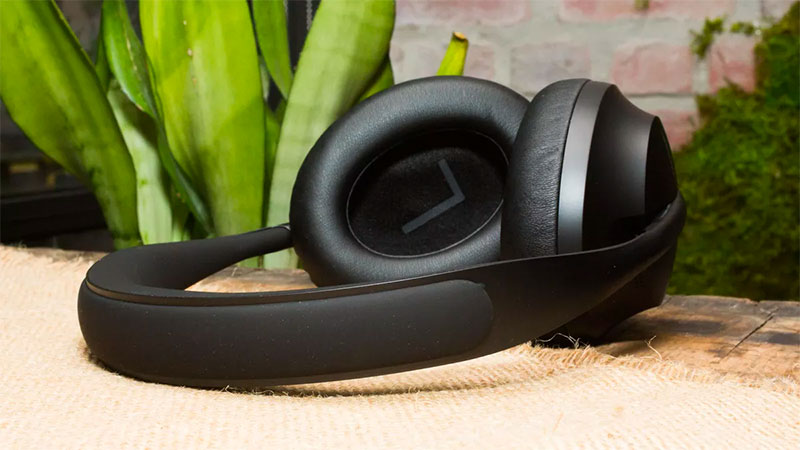 Bose Noise Cancelling Headphones 700 is yet another brilliant option and it's known to be the best product of its category by Bose so far. If you're looking for a pair of headphones that efficiently blocks environmental sounds, then this product can be your best option. It allows you to use the noise-cancelling feature while listening to music as well as while making calls. It's not a very common feature and it stands out Bose Noise Cancelling Headphones 700.
Features
Closed acoustic design
Weigh 254 grams
Support Alexa voice control
30 feet Bluetooth range
20 hours of battery life
Pros
Offer lively and rich sound
Outstanding noise-cancellation
Sleek and elegant design
Cons
A little expensive
Battery life could be better
4. Sony WH-1000XM3: For Music Lovers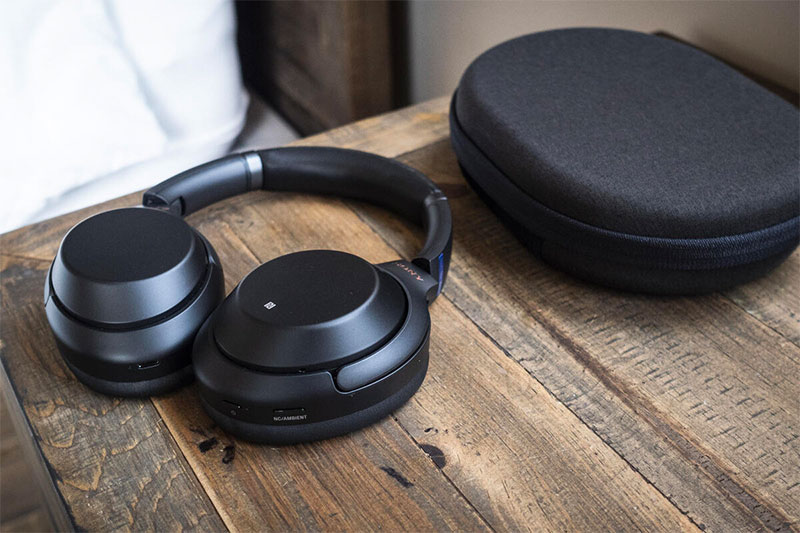 Sony WH-1000XM3 is the predecessor of Sony WH-1000XM4 and it ruled the realm of noise-cancelling headphones for many years. Although the newer version offers many extra features, Sony WH-1000XM3 still remains a great option. These headphones come with Sony LDAC and aptX HD that allow you to enjoy music using your smartphone without using a wire. Moreover, they also offer Alexa and Google Assistant support.
Features
Weight 254 grams
Closed acoustic design
4HZ to 40kHz frequency response
30 hours of battery life
Pros
Excellent noise-cancelation
Gigantic battery
Great sound quality
Cons
The newer version is available
5. Shure AONIC 50: Best for audiophiles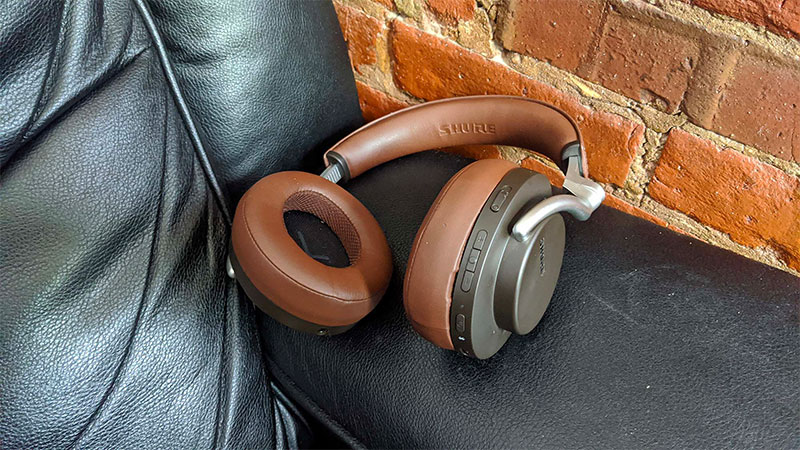 Shure AONIC 50 headphones are for those people who like a more pronounced design because of their sporty look. Although you won't find a plethora of features with this pair of headphones, they offer great quality sound. It makes Shure AONIC 50 one of the best options for audiophiles.
Features
Weigh 334 grams
20 hours of battery life
Extremely high-quality sound
Closed acoustic design
Pros
Sturdy construction
Convincing sound
Great ANC (Active Noise-Cancelation)
Pros
6. Jabra Elite 85H: For people on Budget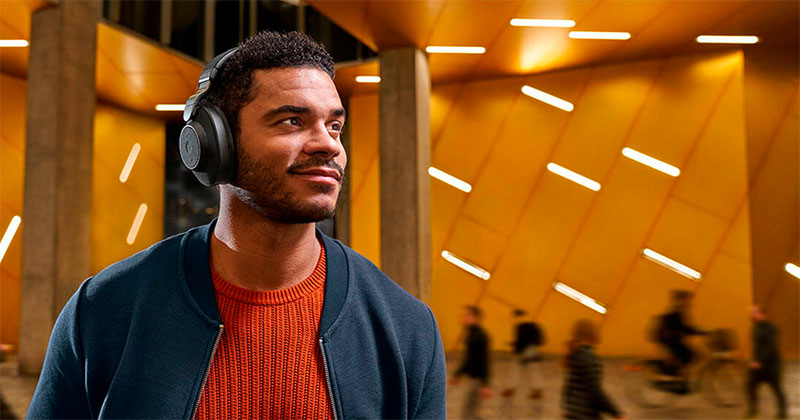 Jabra is one of the most popular audio equipment brands and offers many impressive products. But the best one so far is Jabra Elite 85H which comes with plenty of personalisation options and terrific style. These ANC headphones offer premium quality of both sound and build. If you're on a budget and looking for a great alternative to the best Sony WH-1000XM4 headphones then Jabra Elite 85H can be a great option.
Features
Weigh 294 grams
Closed acoustic design
Solid build that can last long
10HZ to 20kHz frequency response
Battery life 36 hours
Pros
Leading battery life
Great looking headphones
Amazing ANC performance
Cons
Doesn't support multiple high-end codecs
Less-punchier bass
7. Bose QuietComfort 35 II: Best for Commuters and Travellers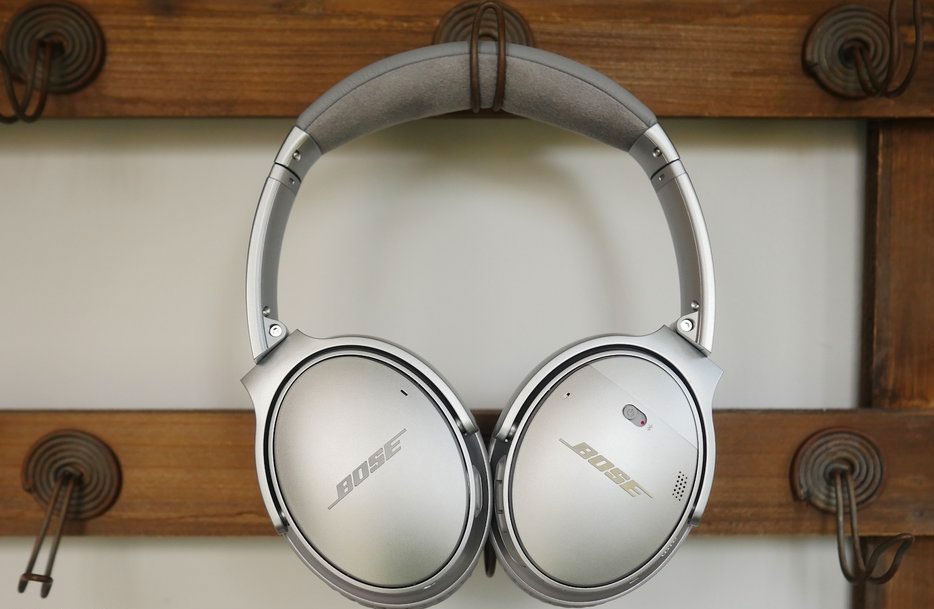 Bose QuietComfort 35 II is pretty much similar to its earlier version known as Bose QuietComfort 35. The only difference is that the new version supports Google Assistant. You receive the best noise-cancelling experience that Bose offers with incredible comfort and great sound quality. With these headphones, you will find a great balance between different features to satisfy your listening needs.
Features
Closed acoustic design
Weigh 308 grams
20 hours of battery life
Support google assistant
Pros
Clear and broad sound stage
Great ANC experience
Excellent quality
Cons
8. Bowers and Wilkins PX7 Wireless: Best for Stylish People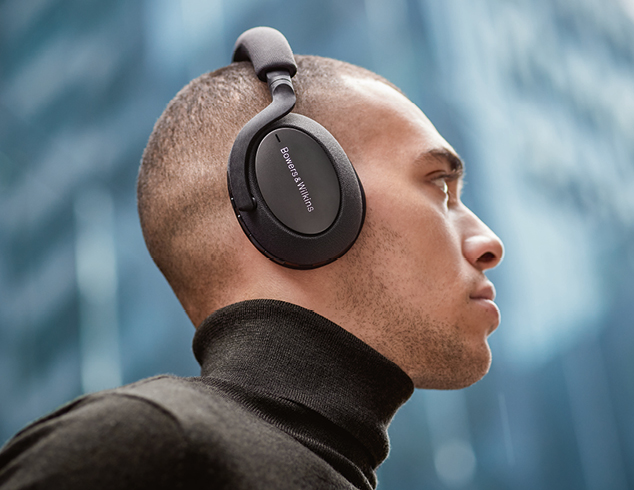 If you're looking for a pair of great quality headphones that offer excellent ANC with stylish looks then consider Bowers and Wilkins PX7 Wireless. They offer brilliant sound quality, sophisticated and advanced features such as aptX Adaptive and high-quality 24-bit streaming. These features allow Bowers and Wilkins PX7 Wireless to deliver improved stability along with premium aesthetics.
Features
Closed acoustic design
Weigh 310 grams
10HZ to 30kHz frequency response
30 hours of battery life
Pros
Great aesthetics
Extremely great sound quality
Robust Bluetooth connection
Competitive battery life
Cons
Very expensive
Doesn't support collapsible earcups
Final Words
We believe that noise-cancellation has become one of the most important features of all top-of-the-line headphones. Make sure that you buy the one that suits your needs by design, price, features, and battery life. We hope this article will help you to find the best noise-cancelling headphones you're looking for.
References:
Written by The Original PC Doctor on 11/09/2021.