How to Write an Effective Email Signature
A strong email signature helps draw the attention of the receiver. It is an opportunity to market yourself and your skills in an understated and natural way.
They help to make your role and identity clear to the receiver. An effective email signature elevates your business emails from simply a way to convey information to a way to showcase your abilities and skills.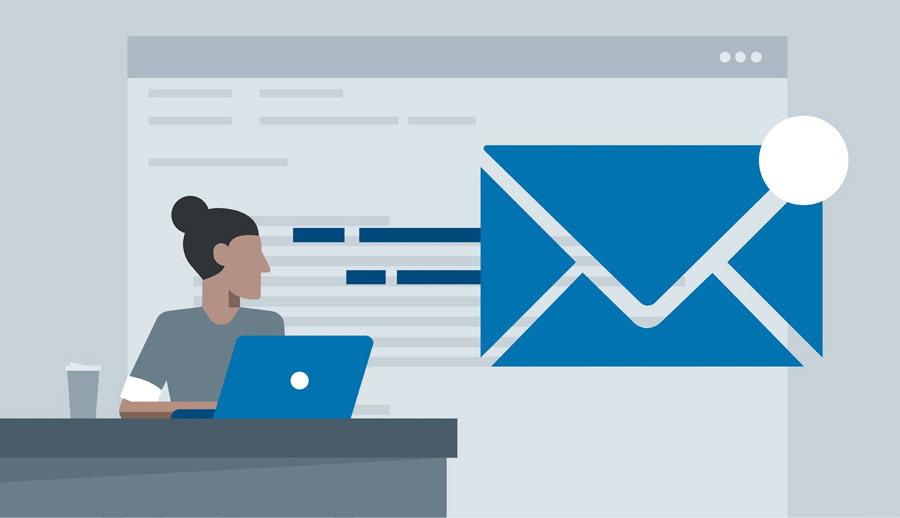 However, most people tend to fall into two categories – ones that do not put enough information into their email signatures and ones that put too much information into them. An effective signature should inform the receiver about who you are and how they can get to know more about you without being crowded with links and information. Going overboard can transform your email signature from a personal marketing opportunity to a section that looks spammy and overly self-promotional and draws attention away from the purpose of the email.
The information that you include in your email signature will be dependant on several elements. Part of it is dependent on personal preference and what skills you want to promote. However, you should also pay attention to your organisation's brand and culture to ascertain that your signature does not go against it. This is because it will be used in official emails that originate from your professional email address. You may also have to keep some industry guidelines in mind, as they may affect what information you can or should include in your signature.
There are, however, some standard guidelines that you can follow. Some common elements of a good email signature include:
Your Name
Email correspondence has, by and large, replaced snail mail. However, some conventions have stayed the same. Like with snail mail, your email signature should include your first and last name.
This will allow receivers who are unfamiliar with you or who you have not spoken with before to easily identify who you are. It also provides them with a frame of reference for their response so they can personalise it and address it directly to you.
Job Title, Department, and Company
This information should directly follow your name. At the same time, the aim is to ensure that your name will be its own draw for email recipients if the person you are emailing is unfamiliar with you and your abilities, including your job title, department, and company, lends credibility to your email. It also adds context to your email and what role you will be playing in the conversation.
You can also consider adding your company logo in your signature instead of (or along with) the company name. Your company logo can make it easier for recipients to identify your company.
Contact Information
While your recipient is aware that they can email you back with an answer, you should also provide other contact information in case they would prefer other forms of communication. This information might include your phone or fax details or any other communication methods that you would comfortable with. If you are adding a contact number, make sure to include an international prefix as part of the number. This makes it easier for international clients and business contacts to contact you over the phone if necessary.
You can also add details like a personal website if you have one – this not only serves as another line of communication, it is also a subtle way of promoting yourself through your email signature.
Ensuring you have added other contact options is important. Your recipient may not be comfortable responding via email. However, if they have your contact information handy, they will find it convenient to reply via their preferred mode of communication.
Social Media
In today's world, your social media presence constitutes a major part of your personal brand. It helps people better understand who you are as a person and what you care about.
By adding links to your social media profiles to your email signature, you can promote your personal brand without being too obvious. Your social media profiles also serve as an additional way in which people can contact you.
It can be preferable to include social media icons instead of text links. This is because icons are more easily recognisable, and they stand out from the rest of the text in your signature. Furthermore, using icons is a good way to shorten your signature, as they take up far less space than text links.
Make sure to only include social media profiles that are up-to-date. If they have not been updated for months, you may want to avoid including them. Furthermore, only include links that are attached to your professional identity. If your social media is populated with private images and opinions that you do not want co-workers and business contacts to access, it should not be included. Similarly, if your profile is private or is not directly linked to you (for example, if your Instagram is dedicated to your pet), it should not be included as part of your professional email signature.
Call to Action
If there is anything that you want to highlight for your receiver, a CTA makes an effective way to do so. It should be simple and non-pushy and just invite the reader to click on the link.
Some ways you can utilise the CTA is to encourage the reader to download a book that you have written, visit your website, visit your company's social media, and subscribe to a newsletter.
You can also include a video link as part of your CTA. Some email clients, like Gmail, display video links as a thumbnail under your signature. These tend to be more attractive for viewers and often result in more conversions than text links.
Disclaimer or Legal Requirements
Your industry or company may have specific guidelines on how your emails and the information within them can be used. This is particularly common in industries that work with sensitive information, like legal, financial, medical, insurance, etc.
If your industry or company has such requirements, you may need to include a disclaimer or legal guidelines regarding the information contained within the email. To determine if you need to include a disclaimer, you can check with your organisation to ensure that your signature includes all the requirements.
Photo
Adding your photo can be a good way to add a personal touch to your email signature. It makes the receiver feel like they are communicating with a real person instead of an unnamed person over the internet. Furthermore, it can be easier to relate to images than text, which your photograph helps with. Make sure to add a professional photographer if you decide to include a photo.
Pronouns
Adding your pronouns to your email signature is increasingly growing in popularity. Many businesses are urging staff to include them as part of their email signatures.
Not only does the inclusion of pronouns in your email make you more inclusive of LGBTQ+ individuals, but it can also be enormously helpful for the receiver, especially if you have never met them in person before.
By adding your pronouns, you remove any confusion they may have when replying to your email, particularly if your name is gender-neutral or of a culture that the receiver may not be familiar with. It allows them to write an email that is personalised to you and removes the awkward possibility of correcting them over your gender identity.
Trackable Links
As noted in the article, there are several spaces in which you have likely added clickable links. These include your call to action (if you have one), as well as any social media links that you may have included as part of your email signature.
Just adding the links is only part of the battle. You will need to ensure that these additions make an effective difference in the way your personal brand is being marketed, which means having a better understanding of whether people are clicking on the links.
To make sure that the links are being effective in resulting in conversions, make sure that you can track them. This allows you to have a better grasp of how effective these additions to your email signature are. If you feel that they are not as effective as you would like them to be, it also enables you to make an informed decision to change the format, order, or wording of the signature. You can experiment with a few possibilities to identify what format works best.
These are just some elements that you can include in an email signature in order to promote your personal brand while remaining professional. However, make sure to check with your organisation in order to ascertain if they have any rules or guidelines that determine what can and cannot be included as part of an email signature that you are sending as an employee of their business.
Furthermore, make sure that your signature is as short and takes up as little place as possible. There are several online email signature generators that can help you create your email signature while ensuring that it is as compact and concise as possible.
References:
Written by The Original PC Doctor on 21/12/2020.