Google Adds Self-Repair Options for Pixel Phones
Hey, Pixel phone owners! Soon, you'll be able to fix your Pixel phone yourself. Google has announced that it will sell authentic spare parts for its Pixel phones, allowing users to fix common hardware problems without having to send their phones back to the manufacturer. You'll be able to order spare parts for your phone, then use those parts to fix your device at home. The company also said they are working on bringing more repair options to Pixel owners in their blog post.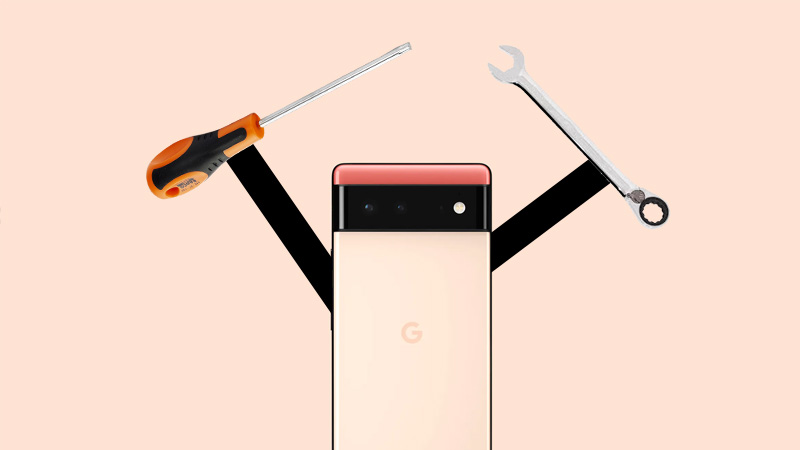 This is great news for everyone who has a Pixel phone. It means that people won't have to buy new devices as often, which will help them save money and keep their phones running smoothly until they're ready to upgrade again.
Google Partners with iFixit to Provide Pixel Parts
Google launched the Pixel line in 2016, and the phones have gotten some pretty good reviews. They're not without issues, though, and that's why Google is taking steps to make sure your phone stays in tip-top shape for as long as possible.
Google announced that they are working with iFixit to make it easier for you to repair your Pixel phone. The company said that later this year, genuine spare parts would be available to purchase so that you can fix your phone yourself without having to go to the store or send it in for repairs.
The company said that genuine Pixel spare parts would be available to order from iFixit.com for all models of the Pixel 2 through Pixel 6 Pro (including future models). They plan to offer these parts in the US, UK, Canada, Australia, and EU countries, but they have plans to make them available to other countries in the near future. The spare parts will be available in individual packages or as part of an iFixit Fix Kit that includes screwdrivers, spudgers, and other tools needed for repairing your phone.
Google will be able to provide Pixel owners with genuine parts for common phone repairs such as replacing the display or battery. It also means you won't have to deal with third-party sellers on eBay or Amazon who may be selling knockoff parts. This new initiative is part of their ongoing effort to make sure that consumers have access to quality repair options while also protecting the environment by reducing e-waste.
Professional Repair Options for Pixel Phones
Google has already added professional repair options for Pixel phones so that if you don't want to make repairs yourself, there is also the option of professional help.
They've partnered with uBreakiFix and other independent repair providers to provide in-warranty and out-of-warranty repair services. You can also choose authorized technical experts who will come to you, or if you prefer to go into a store, authorized walk-in support providers are available as well. The company is also adding training, documentation, and tools to help make sure that everyone has the information they need to do their jobs properly.
Google's Pixel phones are sold in many different countries, and they have different repair options available in each country. The company is working on expanding the repair options even further in the future and will be bringing them to more countries to ensure that Pixel owners can get their phones fixed quickly and conveniently.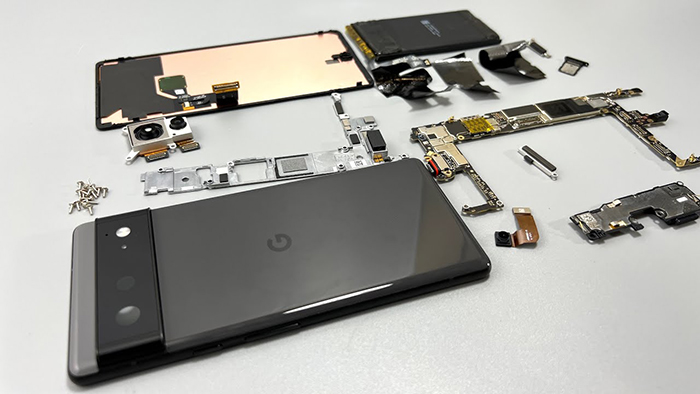 Google Expanding Repair Options for Other Devices
Besides Pixel phones, Google will soon be adding more repair options for other devices. They are partnering with companies like Acer and Lenovo to make it easier for you to get your Chromebook repaired. They are also working with schools across the country to launch the Chromebook repair program, which will make it easier to find information on how to fix Chromebook and develop in-house repair programs that can get students' devices back online quickly.
Google also has developed a new operating system called Chrome OS Flex for education and enterprise users because they rely on their Chrome OS devices every day to teach, learn, create, and collaborate with others.
This new OS will allow you to reuse older Mac or PC devices by running Chrome OS alongside your existing fleet of Chromebooks so you can keep up with the latest technology while still using older devices. With this new OS, Google is helping businesses manage their hardware costs while making sure they are effectively recycling unused devices.
Conclusion
Google has been bringing its products to more people by offering them options they didn't have before. In the meantime, the company is offering up a new way for users to repair their phones themselves using replacement parts from the company itself. The warranty also covers any damage related to a drop, which ought to make potential Pixel owners feel a bit better about investing in what's still an expensive phone.
References
Written by The Original PC Doctor on 14/6/2022.