Facebook Company Is Now Called Meta
Facebook Company has officially changed its name to "Meta." Meta is a Greek word that means "Beyond." They are indicating that they are going beyond not just being a social media website. As a company, Meta is a reminder that there is always room for innovation. Meta is on a mission to make the Metaverse comes to life and help people to connect virtually.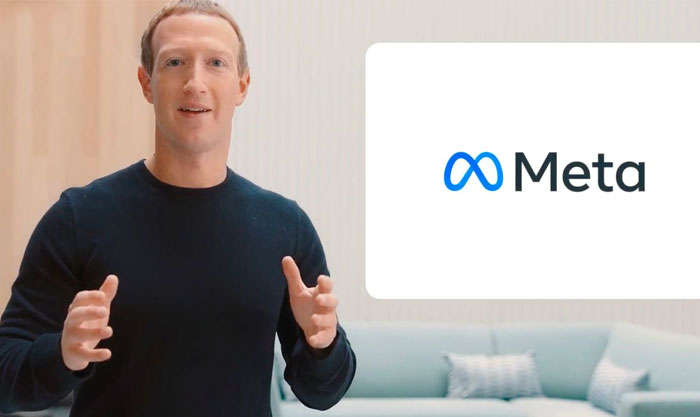 The social network has been shifting towards augmented reality, virtual reality, and artificial intelligence. Meta wants users to have more real-life interactions, not just by seeing each other through the mobile window. So it's giving them opportunities to share immersive experiences with others even when you can't be together in person.
What is Metaverse?
The Company Meta is built on the vision "Metaverse." Metaverse is a collective virtual shared space where people can socialise, explore and interact in a 3D virtual environment. It consists of avatars interacting with each other and sharing ideas, feelings, and knowledge. The work environment has been designed to make it easier for users to share ideas, video call one another, host events, and live chat with people across distances. There are many ways that people use the Metaverse, such as for business or socialising purposes. It is going to revolutionise the way we live, work, and play.
Why did Facebook Company shift to become Meta?
The name change comes alongside a major new push into developing technologies that blur the lines between virtual and augmented reality.
Recently there has been a lot of controversy surrounding Facebook, so making the company Meta will clearly convey that the business owns more than one product. And will make them able to take more control over the future. In addition, Meta is a more descriptive name that reflects the vision of building a more thoughtful world.
They have set out to rebuild Oculus, which was acquired by Facebook back in 2014. They plan to completely rebuild this platform from the ground up with a focus on immersive virtual reality. With Meta, they are taking everything they've learned on their social platform and applying it to its Metaverse.
How Does This Impact On The Future?
1. Building new technology with Metaverse
Meta is building out the tools necessary to build new experiences in virtual reality and augmented reality. It includes having a programming interface that allows developers to build immersive 3D apps on top of it and create its headset, called "the meta pro glasses."
2. Helping people connect virtually through augmented existence
To help people interact with each other in a more fulfilling way, they will be helping users see their friend's presence even if they are thousands of miles away from them.
3. Helping people build their virtual worlds
Meta is setting out to encourage creators to build new experiences, tools, and even communication platforms for the Metaverse. In addition, they are giving developers more opportunities to create their virtual reality or augmented reality experiences.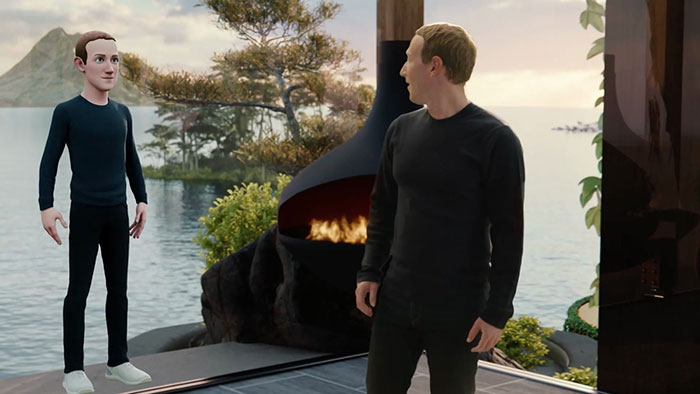 What Else Is Possible Now That Facebook Company Has Become Meta?
There are endless possibilities for what Facebook will be able to do now that they're Meta. Not only can they reach a bigger audience, but it also allows them to create something entirely new and exciting. For example, they have already created an AR studio where users can play around with augmented reality technology in real-life settings from their own homes – rather than just being limited to phones or tablets.
Now that Facebook has changed its name to Meta, we can expect many things from the social media website. Some examples include:
A new type of advertisement: Businesses will use augmented and virtual reality for advertising purposes on their target market.
New types of stories: News organisations are experimenting with VR cameras to provide different perspectives of events.
People can watch live events through their Oculus headsets and smartphones.
New types of content: With augmented reality, Meta will allow people to share their thoughts and ideas without limitation.-
Will Other Companies Follow Suit With The Same Idea Of Being Metaverse?
It's only a matter of time before we see more and more companies trying to be Metaverse. Some companies have come out with mergers and acquisitions that allude to this transition into ultimate reality. Meta's purchase of Oculus Rift is an example. This move will allow Meta to create a virtual world where people can share their thoughts and ideas without any limitations. However, we'll have to wait and see if it will become an actual trend in business or just another social media novelty that comes and goes. For this reason, it's essential to stay up-to-date on the latest news about Meta and its future.
What Does It Mean For Marketers?
Marketers should take this seriously. Meta Company has a massive user base, and they are pushing for augmented reality, which means that it's going to become a valuable platform for marketers. Marketers can use its technology to reach out to people worldwide with effective marketing strategies even if they don't have any local stores.
In addition, this would allow companies and their customers to interact face-to-face like never before, meaning that the marketing industry will get a lot more interesting.
It also benefits advertisers because they can now focus advertising where their audience is most engaged- not necessarily where they have the highest number of followers.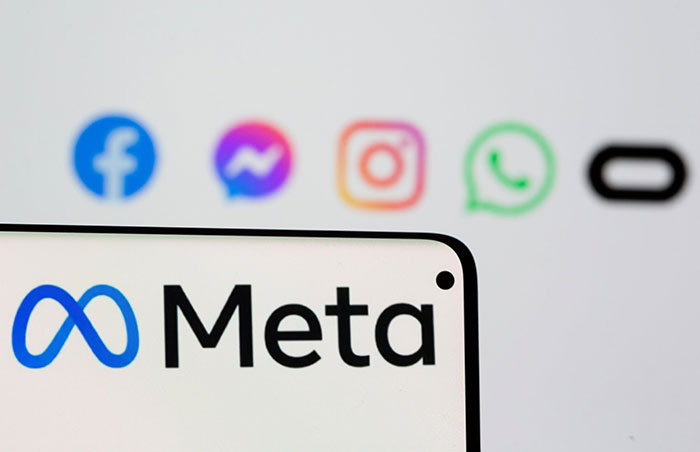 What's Next? How Will This Affect Us?
In the future, we can expect to see a lot more changes from all these social media companies like Facebook, Twitter, Instagram, etc. For example, in the future, they may create a Metaverse, an immersive virtual reality environment with avatars where people can interact with each other in different ways. Metaverse will be unveiling VR chat rooms. Users can visit worlds with their friends to play games, watch videos, and go on adventures together. This move has sparked concerns that Meta is trying to expand into artificial intelligence. There's a lot of speculation about what Meta will do with this new goal.
References:
https://about.facebook.com/meta/
https://www.fi.edu/what-is-augmented-reality
https://www.vrs.org.uk/virtual-reality/what-is-virtual-reality.html
https://about.fb.com/news/2021/09/building-the-metaverse-responsibly/
https://about.fb.com/news/2021/10/introducing-ar-experiences-for-video-calls-on-messenger/
Written by The Original PC Doctor on 27/11/2021.