E-waste – Factors Contributing to Its Spike, Possible Consequences, and Solutions
It's time to face some hard facts since the situation is getting dire now. The complexity of our generation to have the latest device in their hands is coming at a hefty environmental cost. Although it becomes irresistible to refrain from getting your hands on the newest iPhone model yet, it's imperative that we understand what hazardous circumstances it is going to bring us in the long run.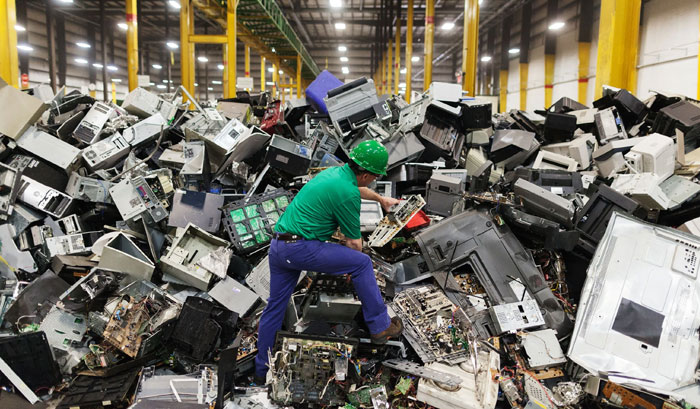 In a nutshell, us spending most of our income to have the cutting edge devices not only hurts our budget but our environment too since the old devices that we switch go directly to waste, which we call the e-waste.
In this article, I'm going to be talking deeply about how technology has made us its parasites and what future consequences we are unaware of – mainly the chances of our e-waste systems exhausting out.
Advance consumer electronics and our dependency on them
From waking up in the morning to going back to bed at night, it's our phones that help us navigate in the appropriate manner.
Let's consider this one simple example; on waking up in the morning and not finding our phone under our pillow or right on our side table, the immediate mini heart attack we get explains pretty much how we can't even imagine starting our day without its help.
From meeting reminders to finding the best route towards our destination, these pocket-size devices help us be more productive and less conventional.
All in all, regardless of the fact that what age group you belong to, these smart devices will definitely have something in store for you.
If you're a student, they'll have all the books in one place for you, eliminating the need to carry the hard and heavy copies; if you're a workaholic, it'll have all your files and important data in one place, just a click away.
Now all of this sounds quite convenient, which might distract you from the actual cause that I'm trying to conduct here – its downsides.
Apart from our dependency on these e-means of bringing convenience to our lives, it's the inevitable chances of the e-waste systems becoming unable to keep up with our speed of discarding the used gadgets.
I mean, just imagine 1000 laptops being thrown into trash every sec! – That equates to the figure of 50 million tons of e-waste generated annually.
Factors contributing to the rise in e-waste production
To know how to lower the rate of increasing e-waste production, we need to understand what are the driving factors behind its spike in the first place.
1. Social Trends
Apart from other empirical factors that hold the importance of their own, I find this factor one of the major causes as to why e-waste production is rising with the passage of time.
Man is a social animal and is undoubtedly driven by the trends of its surrounding or society. Let me quote a simple example here in relevance to that.
Apple launches a new phone almost every year, and despite the fact you have the latest model, you'll have the urge to switch over to the recent one. Even the co-founder and chief operating officer of ERI, Aaron Blum, approves of it.
Why? Because everyone around you will be talking and flexing about it.
This makes your old phone eventually useless, and it consequently ends up in the trash and then in e-waste management factories.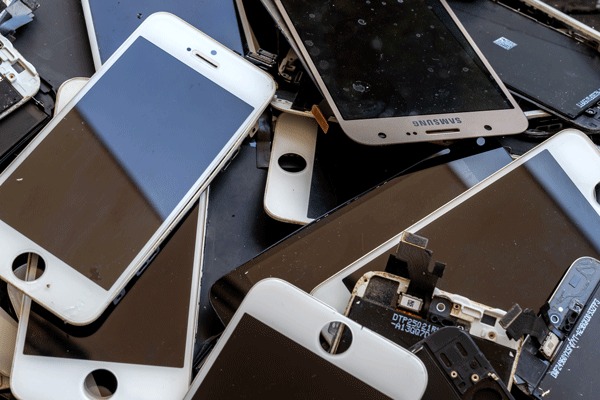 2. Improper Recycling Methods
Hardly half of a quarter of e-waste produced (in the US alone) is properly recycled, as per UN states. This is highly alarming since it points to the fact that the rest of the toxic e-waste elements are left out to pollute our environment just because we are unaware of effective e-waste recycling methods.
Even though over 19 states of America have laws banning electronics from regular trash, most of the consumers conveniently drop their unwanted e-devices in the garbage bins. This is also because the regulatory authorities aren't paying much attention to their roles, ensuring that people do not throw their e-waste away like that.
3. Companies Producing Devices that become Obsolete in no time
Contrary to the devices that were manufactured in the 1970s and 1960s, the recent inventions do not last much longer, forcing the users to opt for the newer models.
For example, companies are manufacturing phones and laptops that have non-replaceable batteries, which means once your device stops storing the charge, there's no other option than to buy a new one.
Similarly, the latest models of PCs and Laptops are not well-suited with old types of cables, and so on.
Last but not least, the continuous software updates are also one of the main driving forces behind consumers having to switch over from one device to another since the latest versions of them do not happen to be compatible with the older devices.
4. Leaner devices are difficult to reuse
We all are fond of lean devices. The more lean your phone or laptop is, the more you're attracted to buy it. The reason can be them being more portable or merely appearing more aesthetically classy.
Unfortunately, such devices are most difficult to reuse or recycle because their miniature components are so closely glued together that it's almost impossible to open them apart to repair and eventually reuse, which again leads one to dispose of it and go for a new one.
Not only this, these extra-smart smartphones mostly have non-replaceable lithium batteries, which can cause disastrous fires if you try to recycle them.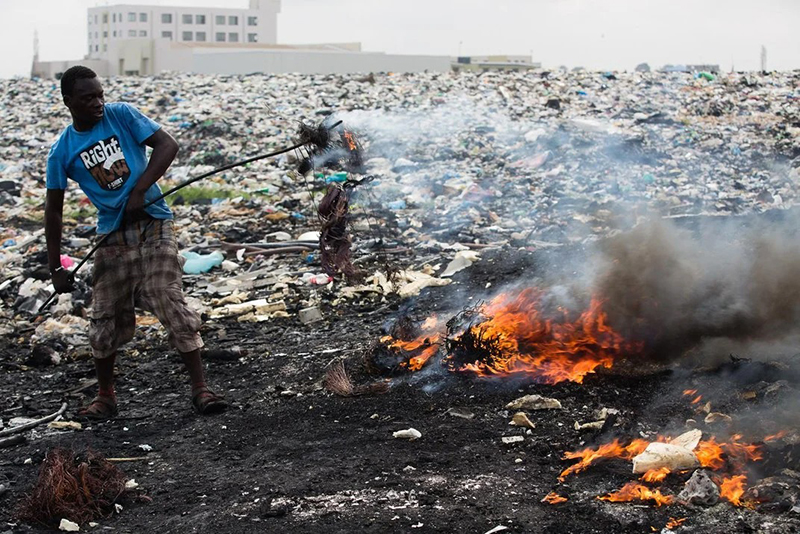 Wrap Up – How to play your role in lowering E-waste?
Now that we have discussed all the factors contributing to the increase in e-waste, it is pertinent that we pay heed to ways we can play a role in lowering its levels.
For instance, we can bring about a significant change by following some simple practices like reusing your products more, looking for an environment-friendly label on the products you buy, educating your kids about e-waste, and responsibly disposing of your used electronic devices.
Instead of just flowing with trends, try to make decisions about buying new e-gadgets with logic and according to your needs.
For example, if your phone is working perfectly alright, use it until it becomes unusable. Do not just rush to buy the newest model to become a part of the race.
References
Written by The Original PC Doctor on 20/12/2021.