Blackberry is Globally Shutting Down Its Old Devices: Here's the list
One of the most unexpected developments in the tech industry is Blackberry's decision to disconnect most of its mobile devices, rendering them good-for-nothing for users. This may be the end of the Blackberry smartphone era as the company transitions into a broader industry: Cybersecurity deployment. BlackBerry's Enhanced Sim Based Licensing (ESBL) / Identity Based Licensing (IBL), BlackBerry hosted email addresses, BlackBerry Link, BlackBerry Desktop Manager, BlackBerry Blend, and its old remote lock and wipe service, BlackBerry Protect will also have limited functionalities.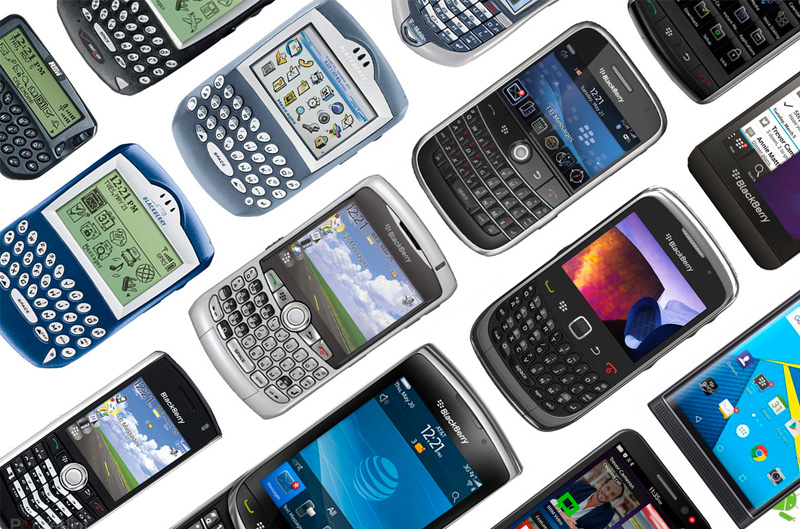 This news has raised questions from well-meaning users and fans, which we will briefly answer in this article. But before then, let's review the company.
An Overview of Blackberry
Blackberry, also known as Research in Motion, was founded by Michael Lazaridis, James Laurence Balsillie, and Douglas E. Fregin on March 7, 1984, in Waterloo, Canada. It is a telecommunications company known for manufacturing mobile gadgets. Blackberry began its meteoric rise in 1999 with the BlackBerry 850, a pager-like device that supported two-way email communications via a built-in QWERTY keyboard until Apple introduced the first iPhone in 2007. Short-lived fame, but the beginning of a long-term rivalry between Apple and Blackberry. Although these two companies had/have different business models, it is safe to say that Apple gave Blackberry a run for quality and consumer-focused marketing strategies.
While Apple focused on manufacturing simplified touchscreen-enabled products with multiple apps and user-friendly interfaces, Blackberry was adamant about upgrading to suit the growing audience. And without conducting a comprehensive market survey, it insisted that users preferred button keyboards to touchscreen keyboards. Sadly, that was the beginning of its end in the smartphone industry.
Furthermore, Blackberry's undoing was the monopolisation of its mobile messaging app — Blackberry Messenger (BBM). The debut messaging app was exclusive to only Blackberry devices and was unavailable on other platforms, giving messaging apps like WhatsApp (released in 2009) a chance at stardom. This gradually reduced the number of Blackberry active users, market capitalisation, and a final disconnection of some of its recent mobile phones on January 4, 2022.
What does Blackberry's end-of-support for its old devices mean for users?
Blackberry's decision to stop providing support for its BlackBerry 7.1 OS and older versions, BlackBerry 10 software, BlackBerry playbook OS 2.1, and older versions makes them unavailable for use shortly. BlackBerry devices operating with these services and software, either through a carrier or WiFi connection, will no longer function as required. Users of devices with the above-mentioned operating systems will also have no access to data, no phone calls, and messaging services, including emergency calls such as the 9-1-1 function.
The termination of these services also affects the functionality of applications like Enhanced Sim Based Licensing (ESBL) or Identity Based Licensing (IBL), BlackBerry Desktop Manager; BlackBerry hosted email addresses and BlackBerry Link. However, the termination of support will not affect the BlackBerry Protect software, which operates on Artificial Intelligence (AI) endpoint security solution.
Disconnected Devices
Here's the list of BlackBerry devices with terminated support:
BlackBerry 7250
BlackBerry 7750
BlackBerry 8830 World Edition
BlackBerry Bold® 9930
BlackBerry Bold 9650
BlackBerry Classic
BlackBerry Curve® 8330
BlackBerry Curve™ 8530
BlackBerry Curve 9310
BlackBerry Curve 9330
BlackBerry Curve 9370
BlackBerry Pearl™ 8130 smartphone
BlackBerry Pearl® Flip 8230 smartphone
BlackBerry Q10
BlackBerry Storm2™ 9550
BlackBerry Tour™ 9630
BlackBerry Torch™ 9850
BlackBerry Z10
BlackBerry Z30
If you want to continue enjoying the benefits of a mobile phone and your BlackBerry device falls under one of these, you might want to consider getting a new device from a different smartphone brand.
What's Next?
After the disconnection, BlackBerry also announced that it would sell the primary legacy patents related to mobile devices, messaging, and wireless networking for $600 million. A successful patent sale will be the icing on the cake to disrupting Blackberry's smartphone services. Meanwhile, the patent sale agreement is currently with Catapult IP Innovations, a vehicle formed for this purpose. Blackberry will be receiving $450 million in cash and a promissory note in the principal amount of $150 million after the deal has been concluded. The sale process is expected to take up to 210 days.
The New Path
The company realised that staying down wasn't ideal, considering its strength. Why nurse past glories when you can create a better future? Hence, the changes. Although the transformation may be relatively sudden, it is an attempt at rebranding. Blackberry's main aim is to target a new audience and maintain its place in the tech industry.
Blackberry is transitioning into cybersecurity as the Blackberry Company. It will focus on creating intelligence security software and services for government and non-governmental organisations worldwide. The company's Executive Chairman and CEO, John Chen, revealed this in 2016. The firm will leverage artificial intelligence/machine learning to proffer solutions in cybersecurity, data protection, etc. Although they are not new to tech, this is their first time towing this path. Plans are already in motion to build a formidable brand.
The company also believes that it is time to eradicate cyber threats by employing proactive measures. Organisations must identify potential security vulnerabilities and correct them before cyber-criminals take advantage. The technological transformation will enable Blackberry to use machine learning and the prevent-first security approach to ensure cyberspace is safe and conducive for all.
Bottom Line
While this may be heartbreaking for Blackberry mobile phone lovers, it is a welcome development for the tech industry. The company intends to position itself as a leading player in the cybersecurity landscape, but it is still predominantly recognised as a smartphone manufacturer. It may take a while to rebrand and build a loyal clientele. Nonetheless, the company has been relentless in its marketing strategies to ensure the world sees it for what it represents now – cybersecurity. And as a younger generation of users (who will see them as a cybersecurity company) emerge to replace the older generation of users who met Blackberry as a smartphone company, things may change soon.
References
Written by The Original PC Doctor on 15/2/2022.