Apple Likely to Slash iPhone 13 Production
The shortage of semiconductors has disrupted various industries around the world throughout 2021. Over the past few quarters of the year, the automotive industry bore the impact of the semiconductors supply crunch. However, the supply has now spilled over to the consumer electronic space.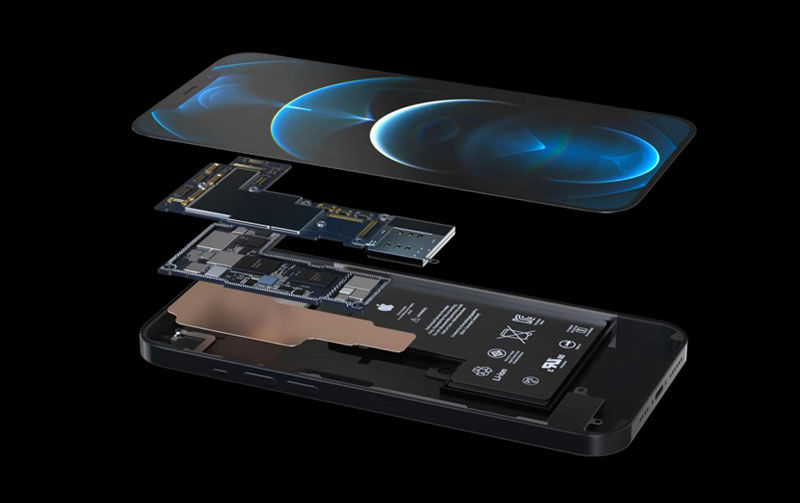 Apple is the recent company to join the list of popular companies from Samsung to Sony forced to slash the production of its consumer products due to a global shortage of computer chips.
What This Means for The Company
Because of the semiconductor crisis, Apple intends to cut down on its 2021 iPhone 13 production targets by nearly 10 million units.
For months, Apple remained resilient even when the chip shortage rocked the electronic, automotive, and commodities industries. It was the one company able to source the chips it needed for its products. All thanks to its well-managed supply chain and the reputation of meeting its demanding standards.
However, the recent delay for the company has shattered any hopes that the semiconductor crisis was ending. Suppose this can happen to a technology giant like Apple, given their immense power in sourcing computer chips. This means smaller companies will be even in more serious trouble in the coming months.
By cutting down its production, Apple has shown the world that the chip supply crisis is worsening. It's now clear that the semiconductor shortage is wreaking havoc worldwide. And the post-pandemic economic future might not be something to look forward to.
Nearly all major manufactures (e.g., Toyota and Samsung) are facing a shortage of key materials. As a result, they can't finish the production of their consumer goods on time.
According to Bloomberg News, President Joe Biden will focus on the logjam at American Ports and address a holiday season of transportation bottlenecks, which extend beyond the reach of the White House. On Wednesday, the president announced that the congested Port of Los Angeles will start operation 24/7 in an effort to move goods.
The Challenges to Continue
According to chip producers, the chip challenges are expected to continue. As a result, bank decisions in the next coming months will be more complicated as they struggle with the increasing supply chain bottlenecks. The shortage of semiconductors is pushing inflation and threatening to undermine economic recovery.
By the end of this year, Apple expected to manufacture 90 million new iPhone models. But now, they have lowered that number because Texas Instruments Inc. and Broadcom Inc. are having trouble delivering enough components.
The tech giant sources the display parts for their products from Texas Instruments. Broadcom supplies the company with wireless components. However, Texas Instruments cannot provide it with enough chips needed to power the latest iPhone OLED display. The company is also facing a shortage of critical components from other suppliers.
Apple's Stocks Tanks
After Bloomberg reported on Apple's scale back, the company's shares fell by at least 1.6% to $139.27 in late trading. Those of Texas Instruments and Broadcom fell by about 1% in after-hours trading. Apple's stock was up 6.6% through 2021 until Tuesday's close. Also, Japan Display Inc. shares, a company that receives almost half of its revenue from the tech giant, dropped by at least 5.6%.
In early July, the tech giant forecast slow revenue growth. That's because they were already experiencing a semiconductor supply shortage, which affected their ability to produce Macs and iPads.
Now, the supply crunch has weighed on Apple's ability to ship iPhone 13 Pro and iPhone 13 Pro Max to customers. The company said customers' orders for iPhone 13 wouldn't be delivered from their website for about a month. Also, the new devices are unavailable for pickup at Apple's retail stores. Furthermore, the shipment delay is also hitting the company's carrier partners.
Chances are placed orders for the new models might get shipped around mid-November before the holiday season starts. Apple expects to generate over $120 billion in revenue this year-end quarter. This means a 7% increase in revenue – that's more money than the company had ever made in an entire year a decade ago.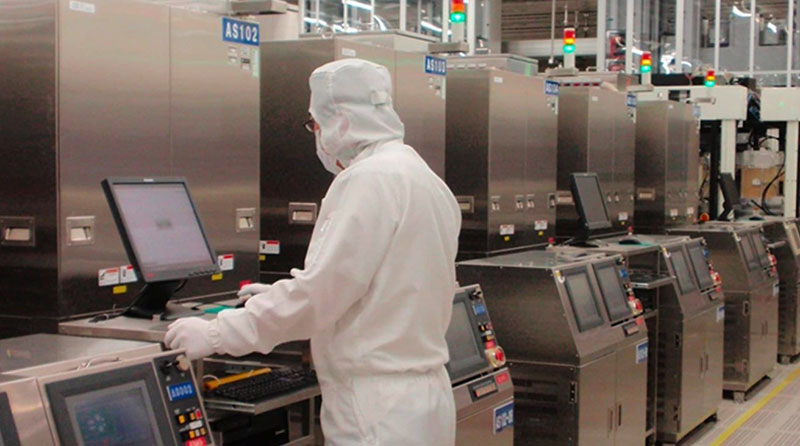 Apple Faces Other Problems
The challenges faced by Apple currently show that even tech giants can't avoid global shortages made worse by the COVID-19 pandemic. Besides dealing with delayed iPhone production, Apple has struggled to produce enough Apple Watch Series 7, among other products.
China's looming energy crisis might mean more headaches for the iPhone maker. Chinese Premier Xi Jinping's anti-coal measures and green initiatives without provision for effective alternatives have led to power shortages. It's so serious that major manufactures have to operate for just two days a week.
Final Thoughts
The computer chips shortage stems from many years of under-investment combined with failures to measure the increased demand for connected devices. The supply crisis even caught industries insiders by surprise. In fact, most chip-making companies underestimated the growth of the semiconductor industry in the last 15 years.
Now, it's clear that the semiconductors shortage will continue to plague industries worldwide well into 2022 and even beyond. So, there's a high chance that Apple's customers might have to wait longer for the new iPhone 13.
The strong demand for connected devices and supply chain bottlenecks has led to one of the longest waiting times for consumer products in recent years.
References
Written by The Original PC Doctor on 12/11/2021.