Apple Homepod- 10 Brilliant Things You Weren't Told In The Keynote
In early October, Apple unveiled the Homepod Minxi, sending a frenzy across its global competitors such as Amazon's Echo Speakers, Nest Audio, and Google Home.
Not only is its price tag alluring, but it's also smaller, more compact, and still hosts a myriad of specs present in the original HomePod. This Siri-driven smart-speaker comes with an array of unique features absent in rival smart-speakers, such as the automatic pairing of two Homepod Minis to create an immersive symphony in the same room.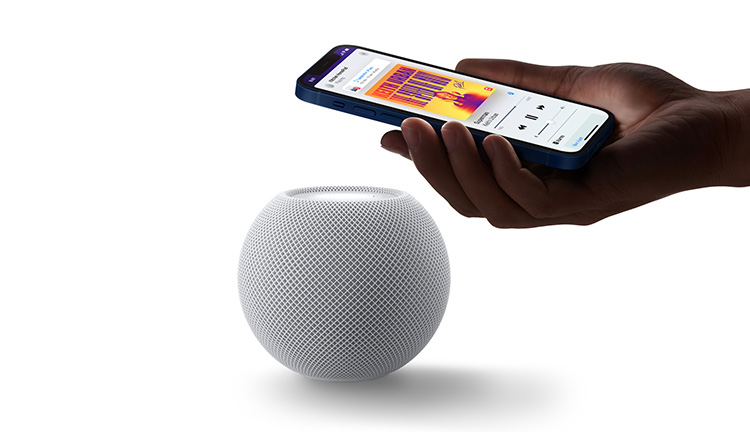 With the HomePod speaker, you can listen to over 60 million songs from the comfort of your home. The new Apple's Homepod Mini is intended to work via various streaming channels, including Apple Music, Podcasts, iHeart Radio, TuneIn, Radio Stations, and many more. It's been rumoured that Apple intends to work closely with Pandora and Amazon Music services as well.
The Siri Voice function is pretty accurate in the new release. When it comes to identifying voices personally, the device can be used to access messages, reminders, calendar appointments, notepad, and even answering and making phone calls. All you need is ask Siri to do it, and your request is served. With this new HomePod, you can even ask Siri to take a quick snapshot from your iPhone.
Before we delve into what's different about the new Homepod Mini, let's look at some quick features these smart speaker packs.
Size and Weight
The new Homepod Mini measures only 3.3 inches high and 3.9 inches wide. Put side by side; it's almost half the height of the original Homepod Speaker, which stands at 6 inches. This sophisticated design weighs 0.76 pounds (345g), small and light enough to carry it around like a tennis ball.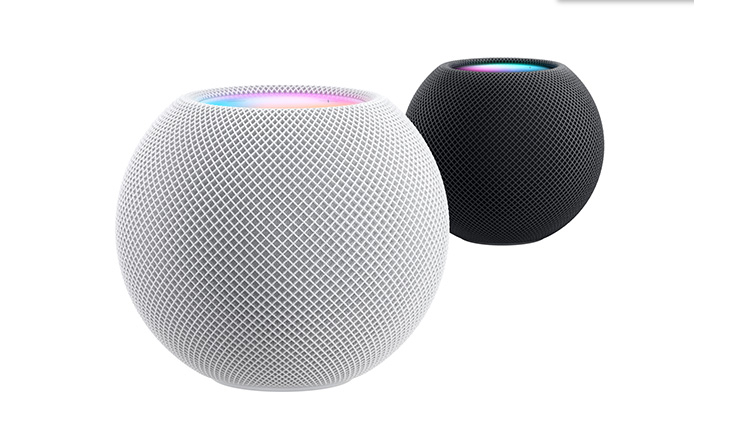 Design
Unlike the cylindrical shape of the original Homepod Speaker, Apple gave the new Homepod Mini Snart Speaker a spherical design and a mesh casing. Many might be fooled by the miniature design of the new speaker, but it has all the rewards to offer.
The round design includes a flat top, with an edge-to-edge display, from where you can access volume controls and the power switch for Siri.
It's a computational audio speaker coming at highly competitive prices compared to Google Nest and the Amazon Echo. We, however, haven't yet gotten our hands on the Homepod Mini, at least until the preorder date, i.e., November 6. Shipping begins on November 16.
Audio
Audio technology crafted into this device is as follows:
Waveguide, customisable to create a 360º sound field
Stereo Pairing Ability
Transparent Acoustic Fabric
Computational audio for instantaneous tuning
Quad-Microphone design increasing the field for Siri VoiceOver
AirPlay 22 enabled Multiroom Audio
How do we manage to get Crisp High frequencies and deep bass from such a compact speaker? To deliver ultimate performance, Apple used the 'computational audio' system for an incredibly rich sound experience whenever you listen. Included also is an Apple S5 chip that works with a detailed sound software harbouring a full-range driver and real-time dual passive radiators.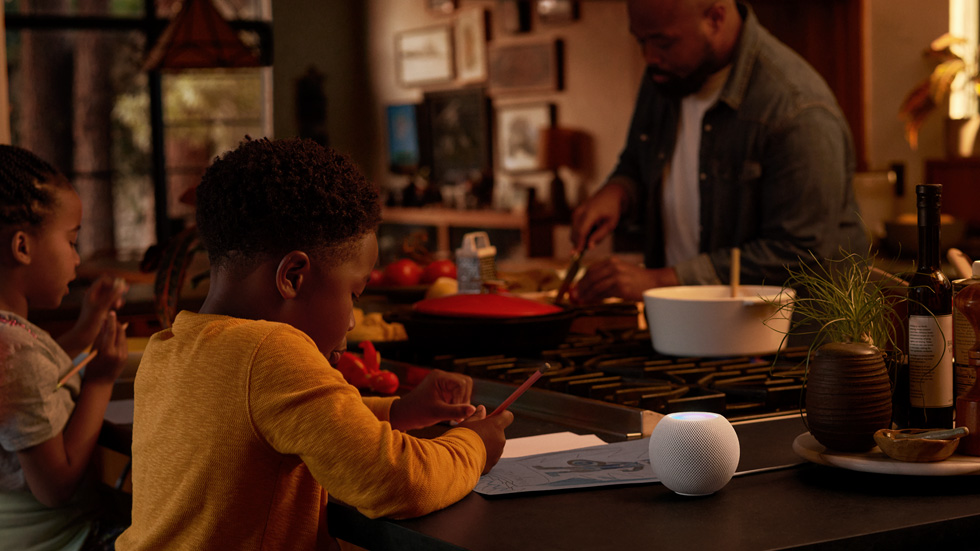 What's Veiled?
From October's Apple Event to unveil the company's new smart speaker, we learned a lot about the new invention and how smarter it is compared to the original Homepod. However, there is a lot you should know that wasn't revealed in that keynote event.
Below are ten points to enlighten you before the launch date of the new HomePod Mini on November 6.
1. Pairing Two Homepods
It's impossible to pair the new Homepod Mini with the original HomePod. Although they are a similar brand from the Apple Company, the imbalance between the two speakers makes them infeasible.
You can, however, pair two Homepods or Homepod Minis together. If you own both the original HomePod and the new Homepod Mini and want to play from both simultaneously, a seamless whole-home audio connection is possible by playing separately from different devices.
2. The Display Changed
Looking at the original Homepod's top, you'll notice a beautiful circular thick dot in the middle surrounded by a dark area. The lit part and the dark surround are, however, impeccably matched, so you don't really notice the join.
On the New Homepod Mini, the display is smaller but goes edge-to-edge. Judging from what we saw from the keynote event in October, the edge-to-edge display looks pretty cool and more sophisticated. They also added to the left and right the volume knobs for manual volume adjustment.
3. The Intercom and handoff
Just like the Apple Watch Series6 and iPhone, the new Apple HomePod Mini comes with this new Intercom feature giving making it an Ultra-Wideband station. This gives it precision when locating UI-Equipped devices you own.
With the HomePod mini, the owner is graced with a charming Handoff experience. It means that the Homepod Mini will recognise when other Apple devices are nearby, providing Audio and Visual feedbacks, thus, creating virtual connectivity between the devices.
The intercom feature will also allow family members to share messages between their HomePods audibly. If you are under the same roof, you can communicate with another person in a different room, entirely using your HomePods. Since the HomePods are connected with other Apple Devices, family members can receive notifications and reply to messages with their iPhones regardless of whether they are near a HomePod or not.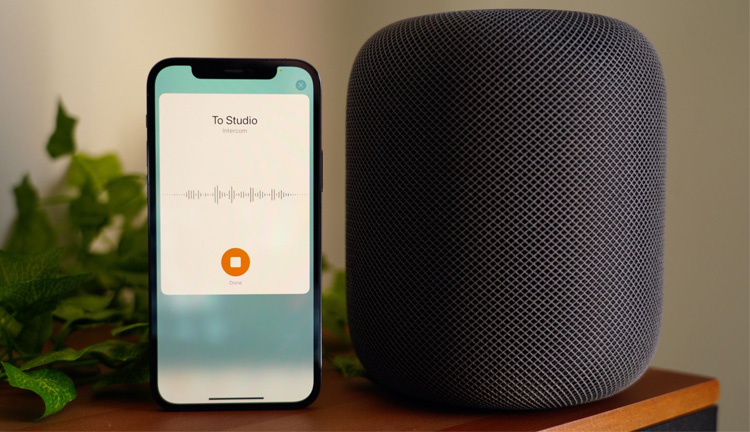 4. HomeKit
With the new HomePod mini, users will be able to use their speaker to control HomeKit connected devices via voice. For instance, you can say something like, "Hey Siri, turn on the lights in the living room" at night to turn on lights.
Since it's an Airplay 2 smart speaker, it permits automated use in different scenes, such as playing music when you desire, even when you're not at home.
5. Homepod Stereo Pairing
The latest Apple releases come packed with inordinate features, some of which you won't learn unless you personally own the device. It might not have come clear from the keynote event how exactly the stereo pairing function works or of what significance it is.
Now for this feature, you need to have two Homepod Minis. Note from the above insights that a Homepod Mini cannot pair with the original HomePod; so, you need to have identical HomePod Minis.
Two of these can connect as a stereo system with the right and left channels to create a more immersive sound if you are using an Apple TV or in a Home Theatre setup. It's possible to pair together two full-sized Homepods, but a cheaper option is acquiring two HomePod minis instead of the full-sized speaker.
6. HomePod and the Environment
To reduce its impact on the environment, the new Homepod mini has the following features in the design.
Better Materials
It's made with 99% recycled sporadic earth materials
35% + recycled plastics in most components
Energy Efficient
The New HomePod mini is ENERGY STAR® certified
Green Manufacturing
Wastes released to the environment from apple products are managed through the Global Apple Zero Waste Program.
Final assembly supplier locations involved in Apple production are all transitioning to 100% renewable energy.
Smarter Chemistry
The HomePod mini is made with Mercury Free materials
It's also a BFR-, PVC- and beryllium free product
Responsible Packaging
Apple takes its virgin wood fiber packaging materials from responsibly managed forests.
Read the Apple's report here.
7. The Homepod listens as it talks
The HomePod Mini comes with a VoiceOver command that easily describes the touch controls on your iPhone or other Apple devices as you use them.
Let's say you have connected your HomePod Mini with a VoiceOver enabled iPad, iPhone or iPod, then automatically, your VoiceOver settings will transfer to the HomePod. This means that you can still play, pause, increase, or reduce the music volume even without accessing the screen of your iPhone or iPod.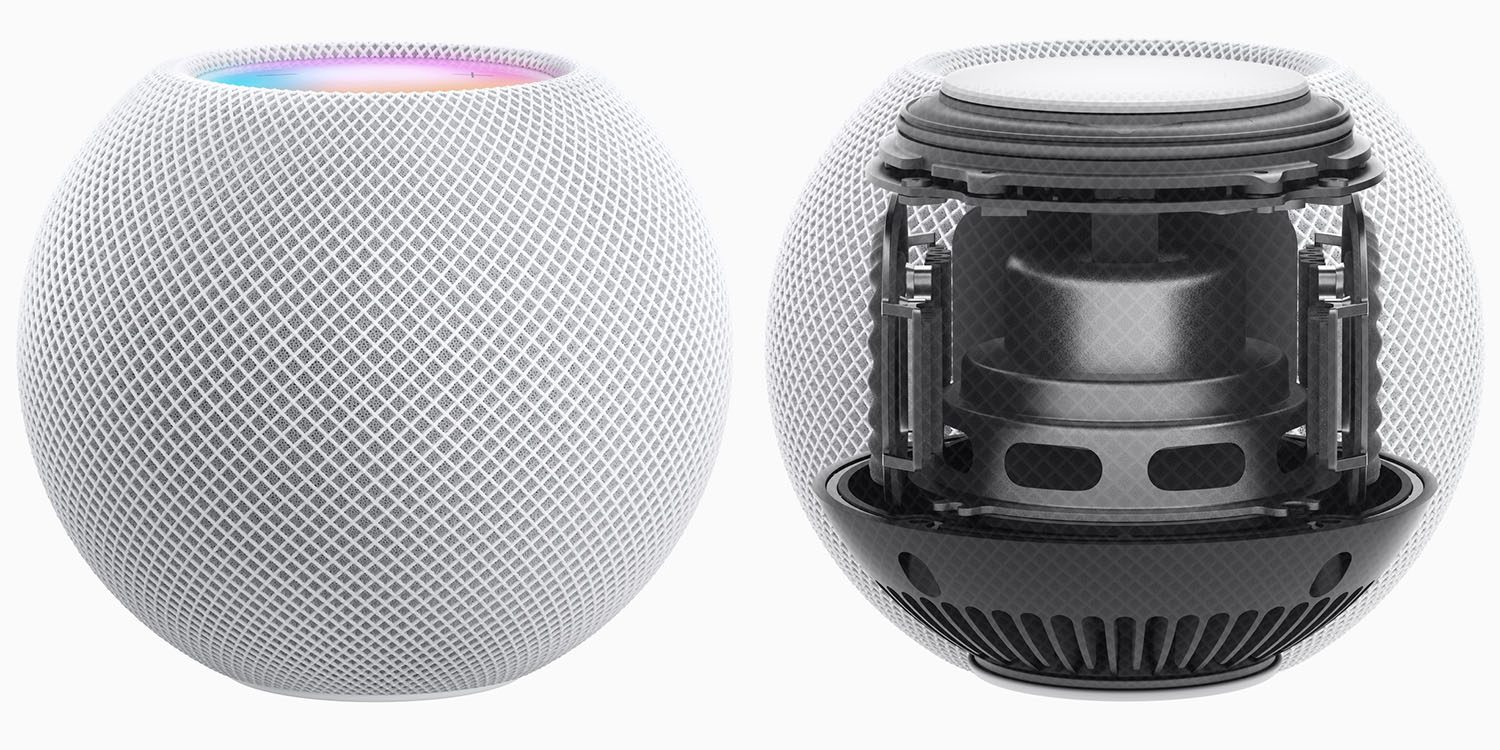 8. It's possible to customise alarm sounds on the HomePod.
It's easy to say, "Hey Siri, Set an alarm for 6 minutes" to set a timer on your HomePod. But suppose you want to be more specific and use personalised sounds for an alarm tone? This is possible. You only have to search into Apple Music then use the voice command to select a timer track for your HomePod.
9. Why the S5 Chip?
This is the chip that powers the Series 5 of Apple watches, different from the A8 chip powering the original HomePod and the iPhone 6. The S5 chip was unveiled in 2019. Apple says that the S5 chip has the incredible processing power and is more energy-efficient.
It's also tiny and can fit well in a watch. This made it an excellent option for the acoustic system since they wanted to spend more on the size of the device and not on heat management systems and the likes.
10. Thread Technology
Much was said about HomePod Mini's smart capabilities but didn't mention that the speaker supported Thread Technology. It aims at connecting all your home devices into one resourceful mesh.
These are some of the standard smart homes features Apple, Google, and Amazon are working on to put together. Not much has been achieved yet, in this field, but the compatibility feature shed some light on a promising future.
References
Written by The Original PC Doctor on 22/11/2020.