A Man Makes Roads Out of Discarded Coffee Cups
The ever-growing caffeine habit in Australia could be doing more harm than good. Environmentalists are warning that disposable coffee cups are increasingly becoming a major pollution hazard in the country. Disposable coffee cups are made of paper, and they tend to contain non-decomposable plastics that are damaging to the environment.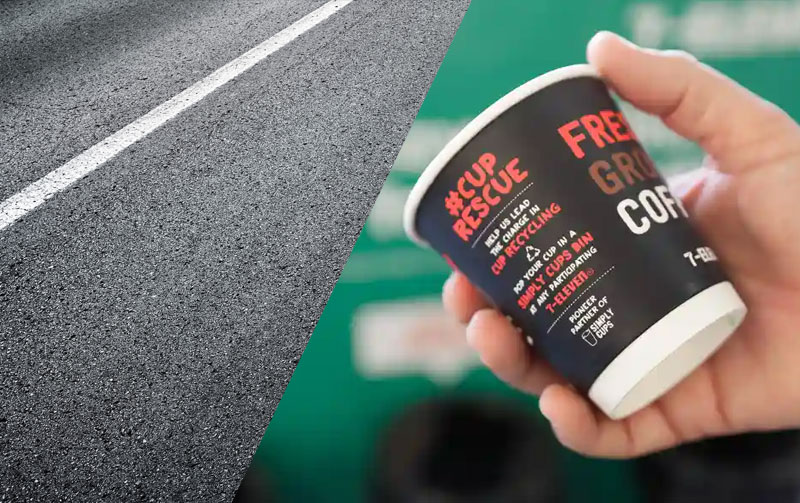 The plastic linings in these cups do not biodegrade when they end up in landfills or elsewhere. Fortunately, one man has decided to put these wastes to good use. He used these discarded coffee cups to make solid roads.
John Kypreos Uses Discarded Coffee Cups to Make Roads
John Kypreos is the director of an asphalt manufacturer who recently entered a partnership to convert discarded coffee cups into roads. The collaboration between a green group and an asphalt manufacturer has produced the first road surface in Australia made of used coffee cups.
He used a rare material to make a 50-meter long road. Normally, they use gooey cellulose to bind the surface of a road together, and that material is sourced overseas. However, in this case, the material is sourced locally from plastic, paper, liners, and lids of used coffee cups.
The road has also proven to be very strong. Heavy trucks have been moving back and forth on it, and it has not shown any sign of damage; there is not a single crack on the surface of the road. They also put the road through machine tests, and it came out with flying colours. Interestingly, the road seems to have all the properties of a good road. It has held up to the expectations of a road surface. Kypreos said that the product has better performance than the ones they were producing before.
John Kypreos Set to Roll Out More Roads after Partnering with Simply Cups
The Australian asphalt producer is now on the verge of making the first road with surfaces made of waste coffee cups in Australia. Kypreos is not on this alone; he is collaborating with Simply Cups – a recycling program. The organisation, Closed Loop, brokered this unique partnership in a bid to achieve what is called "net positive waste."
John Kypreos met Chris Collimore, the CCO of Closed Loop, back in 2019. They met after a chat at a birthday party. The topic of their discussion during the party was how roads could be constructed with waste materials. Moments after, Kypreos saw a collection of Simply Cups at 7-Eleven and called Collimore on the phone. Collimore said that this all started with one brilliant idea that Kypreos had.
The idea is pretty straightforward. Rather than disposing of these wastes in landfills, the raw waste materials are used to make new products. In addition to keeping things out of landfills, this also means that fewer new resources are being used to make these new products. The energy consumption in making the new products will also below, which means there would be fewer greenhouse gas releases when sourcing for new resources. That is what is referred to as a circular economy or closing the loop.
Nevertheless, there is a little issue with this plan. The little issue is that the loop needs to be close, and it can only be closed when the recycled products are bought. That problem right there is what Closed Loop is there to solve. Closed Loop pairs up waste resources with firms that make things out of them.
The ultimate goal of Kypreos and Collimore was to make a road with 100 per cent recycled material. However, the journey was not as smooth as they expected it to be. Kypreos pointed out a heap of crushed rock, bitumen and lime, sand, and some old road surface, which they would transform into the asphalt.
He is already replacing some of the sand with recycled glass. A more complex process of heating and dehydrating will convert it into a road surface.
More Industries Can Put Wastes to Good Use – Kypreos
Kypreos said that there are many great opportunities for industries to use waste streams to make different products in Australia. However, there is no proper infrastructure for these wastes to be stored, sorted, and easily accessed. The infrastructure needed to store and sort them does not exist at the moment. He said that the government should use levies generated from waste collection and disposal to build that infrastructure, in addition to encouraging innovative projects and partnerships.
He further added that they could make many products from these waste products. He said that they just have to sit down, conduct tests, and work on the science to see if they can create useful products from the wastes. However, he also said that they need to be careful to keep this method from being seen as the only solution to the waste problem, adding that they should not be seen as the new alternative to landfills.
Making roads with discarded coffee cups is indeed a welcomed development and a step in the right direction. Nevertheless, another important thing that needs to be considered is closing the loop and making sure that there is no loss of raw materials during their life cycle. The ultimate goal is to make the same item with recycled material, says the chief executive officer of the Waste Management and Resource Recovery Association Australia, Gayle Sloan. For instance, turning milk containers back to milk containers over and over with the right collection and materials.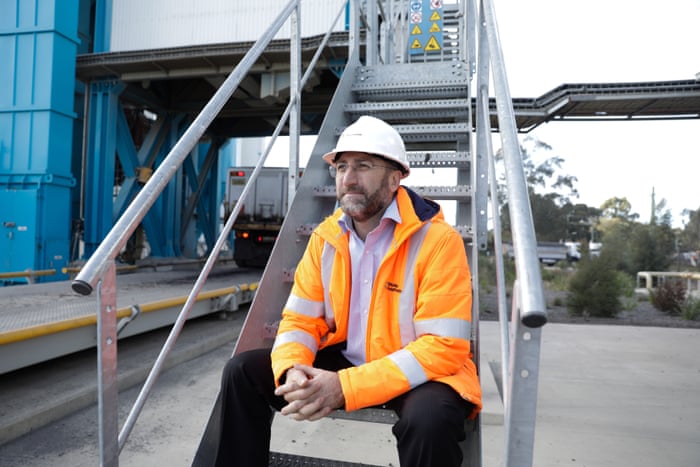 A Major Boost to the Environment
This development would greatly benefit the environment. It offers a wide range of environmental benefits. Plastics and other non-biodegradable materials are harmful to the environment. They cause more harm to the ecosystem than good. As such, putting them to good use will help save the environment.
In addition to the wide range of environmental benefits this new technique offers, making products out of waste streams also has a huge positive impact on the economy; it comes with many great economic benefits, such as developing many industries and providing jobs for many people. Exporting these waste materials or sending them to landfills creates only 2.4 jobs while recovering, reusing, and recycling these materials creates 9.2 jobs.
References
Written by The Original PC Doctor on 3/12/2021.