7 Most Common Printer problems
It's very frustrating when your printer fails to perform the one job it has. In addition, if you have a faulty multifunction printer that also takes care of your copying and scanning needs, then it also affects your productivity and wastes time. However, you can solve some of the most common problems that a printer faces if you have a little DIY printer knowledge.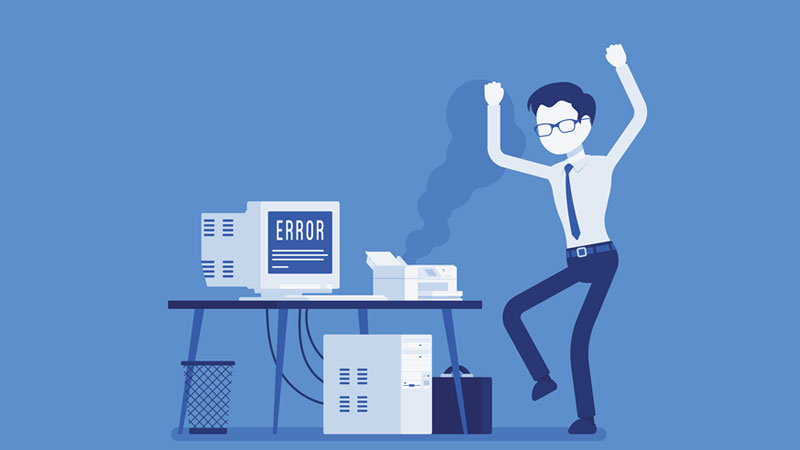 This article discusses the 7 most common printer problems and how to solve them. It'll allow you to get your printer back up and running without wasting your precious business time.
1. Unresponsive printer
An unresponsive printer means that your printer isn't doing anything even after you have clicked on the "Print" button from your computer. Not only is it a common printer problem, but it's also very frustrating. Multiple reasons can lead to this problem such as turned-off printer, unplugged USB, and disconnected wireless connection.
Solution
Make sure your printer is turned on
Check all the cables and make sure they're properly connected.
Choose your printer as the default option from your computer's "Printers" menu (located in the Control Panel).
Update the drivers
Cancel all the documents present in the queue and disconnect and reconnect the printer to your computer
2. Bad print quality
Poor print quality is a very common printer problem that people face. If you're using a laser printer, then the toner powder can be the culprit. On the other hand, the clogged printhead is the most common cause that leads to poor print quality in inkjet printers.
A clogged printhead keeps the ink from reaching the page. Moreover, it can also send you a notification to change the cartridge. That's why it's important to maintain your printer to keep the clogs from happening in the first place.
Solution
Whether you're facing bad photo print quality or poor text quality, the very first thing is to check the printer's output settings. Make sure that the best quality is selected.
You'll also need to check the quality of papers that you're using. Third-party and bad-quality papers can also degrade the print quality.
Use cartridges manufactured by reputable companies and make sure they're full.
Take out the cartridge and shake it up in case of a laser printer.
Cleans the printer head and nozzles in case of an inkjet printer.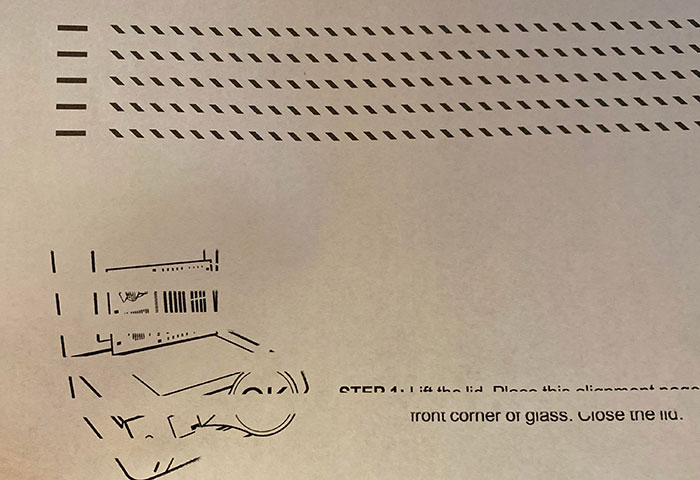 3. Low ink
Low ink is perhaps the most common problem faced by people who are using used and old printers. That's because modern printers come with functionality that warns you about the low ink levels ahead of time. This functionality is specially designed to provide the user with enough time to replace the cartridge. That's because a printer can get seriously damaged if it runs out of ink completely. In worst cases, the damage can be irreparable and that'll cost you a whole lot of money to buy a new device.
Solution
If you have a really old printer then keep a cartridge backup to deal with the situation efficiently.
If you're using a modern printer then order a new cartridge as soon as you receive a warning sign. However, it still depends upon your printing frequency, if you print a lot then having a cartridge as a backup is a wise idea.
4. Printing is too costly
As mentioned, sub-par ink quality and clogged print nozzles are the two most common reasons that lead to bad print quality. Moreover, it can also lead to more frequent ink orders which can increase the cost dramatically. Following bad practices such as printing the same document multiple times mistakenly can also increase your printing expenses.
Solution
Avoid using third-party low-quality ink.
Makes sure that you follow the common printing standards and print every document carefully to avoid duplication
Buy the cartridges from a reliable supplier that provides you with some sort of guarantee against the quality.
Make sure the cartridges you buy are fully compatible with your printer.
5. Printing multiple papers and causing paper jams
This is basically a two-headed problem that also occurs very commonly. Your printer can draw multiple sheets at a time because of low-quality sheets that can increase your printing cost. On the other hand, you might be loading up too many papers in the printer's tray, if you're facing paper jams. The jamming problem also takes place when you fail to align the reams properly, for example, jutting out sheets.
Solution
If multiple sheets are drawn at the same time then you'll need to buy high-quality sheets because sheets with poor quality usually stick together.
Make sure that you align the sheets properly before loading up the printer's tray. It's also important not to put too many sheets simultaneously.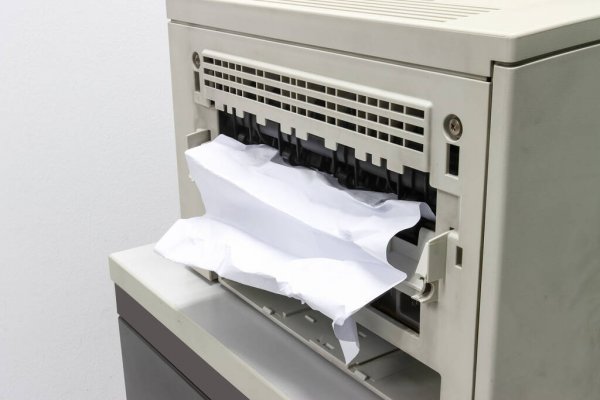 6. The printer is working too slow
Printers are made to get the job done within seconds. Having a printer that isn't functioning at its normal speed is also very common. There are multiple reasons why it happens including high-quality print settings that are slowing your computer and printer down. Sometimes, the duplex setting can also lead to this problem as it flips each paper before printing.
Solution
Consider switching to a bit lower quality print setting from the highest available option. Keep in mind that you don't want bad print quality, experiment with multiple settings to find the perfect balance between print quality and the printer's speed.
Turn off the duplex setting if you don't require double-sided prints.
7. Printer's not receiving commands from mobile devices
The majority of people now have mobile devices and modern smartphones can also be used to control the printer. However, printers often respond too slowly or fail to receive the printing command altogether when you use your mobile device.
Every major printer manufacturer also offers a smartphone app (if a printer supports this functionality). It allows you to control your printer and send the desired commands wirelessly. You also don't need to connect your printer to any Wi-Fi network because It only requires a wireless access point to install the software.
Keep in mind if your printer is performing slower than its usual speed or not responding to the printing commands sent from mobile, then most probably the problem is related to the connectivity. Outdated software or apps can also lead to this problem.
Solution
Troubleshoot the connectivity.
Make sure that there are no connection issues and your Wi-Fi or Bluetooth (depending upon the printer's connection type) are running properly.
Try disconnecting and reconnecting the printer to the modem.
Make sure that the installed application is compatible and also up to date.
Try to bring the router closer to the router and send the command again.
If nothing works, then consider restarting your printer and computer to see if it makes any difference. It's ridiculous how many problems can be fixed this way.
Final Words
If you have tried all the solutions discussed in this article but your printer is still being spotty, then you might need to contact a professional who is familiar with printers. Not only will it solve your problem but it'll also save you a lot of time.
If an expert fails to solve the existing problem, then unfortunately your printer might be on its last legs. Printers also wear down with the passage of time just like any other machinery. You'll need to opt for a new device if the current one has gone beyond repair.
In case if you are interested in the upgrade of your printer, we have an article dedicated to the compiled list of the best portable printers recently.
References:
Written by The Original PC Doctor on 30/08/2021.