10 Surefire Ways To Secure Your Android Phone
Do you rely on your smartphone for reminders, entertainment, shopping, business transactions, communication, and even making notes?
In an era where people store most of their data in cloud storage or hard drives and even rely on their devices for the smallest of things, it becomes essential to apply the correct security methods on their devices.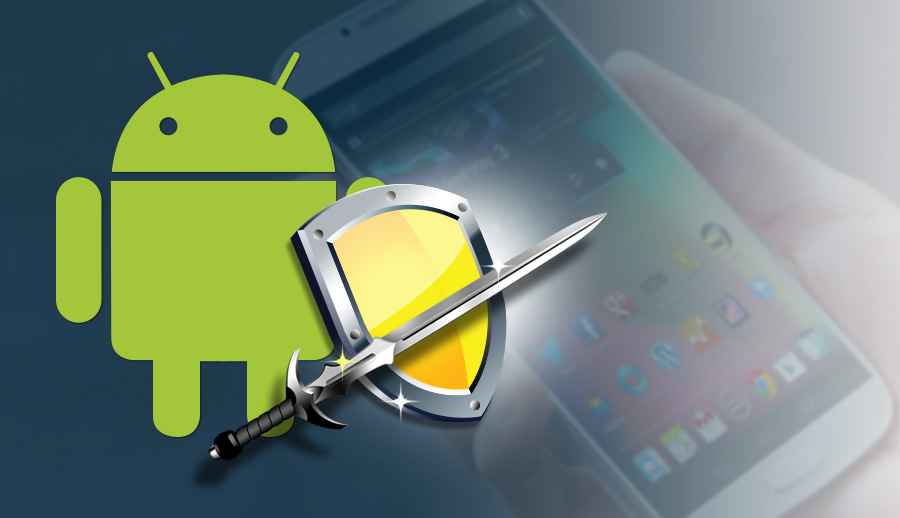 Our phones consist of their social media accounts, email accounts, bank accounts, photos, videos, and business accounts; all logged in. Most of us carry our smartphones with us everywhere, so there are higher chances of someone stealing it.
Even if we don't move around with our smartphones, there still is a chance of someone hacking your phone.
That's why tech companies are coming up with advanced technologies that can make your android phones safer and much secure.
Moreover, with Google being the company that develops Android software, it is also the largest house of personal data. That's why one should follow the Android security measures advised by Google too.
The 10 Ways
Did you know that Google has developed a technology where Google Chrome, and YouTube, provide you suggestions based on the things you search for most?
Although this may seem very convenient to most of us, it is a huge threat to the personal privacy of every individual who owns an Android phone. It is one of the major reasons why many people prefer phones with iOS.
However, if you are still looking for ways to secure your Android phone, below are some of the easiest and most useful ways of doing so.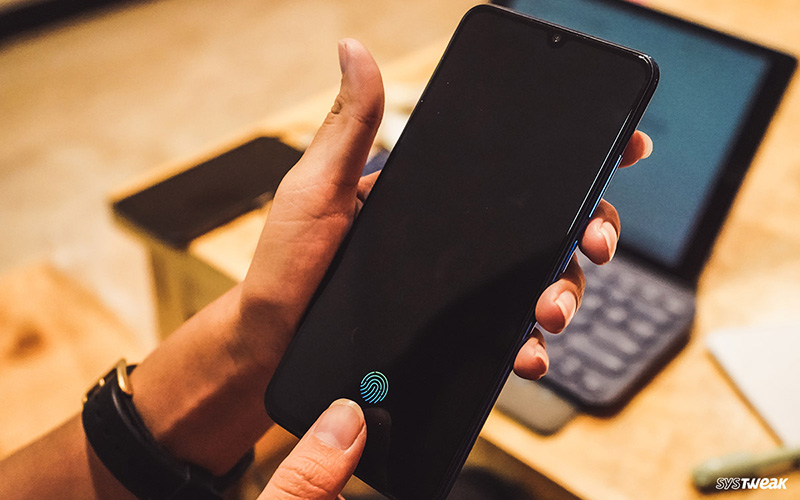 Use The Biometrics Scan In Combination With Pin Or Password
To enter your phone, the hacker needs to get past the lock screen feature that every Android phone has. To safeguard your screen from being hacked into, it is best that you apply a fingerprint scanner or face lock and combines it with a password, swipe pattern, or a pin.
These are basics that one should know about their smartphone.
Even if there is no provision of a fingerprint scanner or face lock, you can combine a strong password, a difficult pin, a complicated swipe pattern, or even all three.
Download Apps Only From Google Play Store
Since Google Play Store keeps updating its Play Protect feature for malware, it is recommended that you download apps only from Play Store.
The majority of the malware and viruses come from fake apps and want to hack your personal data. Google Play Store doesn't allow such apps into the store, hence making your phone less vulnerable to malware attacks.
Don't forget to disable the "Unknown Sources" option. Enabling this option allows you to install apps that are not from Google Play Store.
Buy From A Brand That Releases Android Patches Immediately
Numerous brands sell Android phones all around the globe, but not all brands release Android patches quickly.
What's an Android patch? Patches are updated from Android makers, which are mostly released daily. These updates protect your phone from external attacks such as malware, virus, bugs, etc.
Brands such as Pixel, Nexus, LG are best known to provide immediate updates, whereas the other vendors may take some time.
So, one must ensure to buy an Android phone from a vendor that is known to release such updates immediately.
Always Be Aware Of Stalkerware
Yes, even apps can stalk.
Some applications keep running in the background while you operate your phone. This way, they track each and every operation that you perform. Hence, they are known as Stalkerware.
To track such as an app or malware, you can install anti-virus applications such as Avast's Antivirus. Some signs also signify that you may have Stalkerware on your phone. The signs include the phone getting hot easily and the battery getting drained rapidly.
If your phone displays any of the above signs, then it is time to scan your phone for Stalkerware. This way, you can keep your phone, as well as your privacy protected.
Use Encryption Everywhere
Most people feel secure for their data if their lock screen and apps have passwords, pins, etc., for protection against external threats. These are basic security levels; however, when you want your data to be protected at a technical level, it becomes important to encrypt this disk in your device.
That is known as encryption.
Encryption is as important as implementing biometrics to your phone. One can find the option for 'encrypt' under security in the settings option.
Also, encryption is better if one has a high-end Android phone; however, Android security is constantly developing better encryption facilities for people who use low-end Android devices as well.
Start Using a VPN While Travelling
If you are someone who is on the road most of the time, then you must start using a VPN before you connecting to a free Wi-Fi source.
VPN is short for Virtual Private Network, where it hides any sent/received data when you are using a public network.
Some of the best VPN's always premium ones, such as KeepSolid VPN Unlimited, TorGuard, F–Secure Freedome VPN, and NordVPN.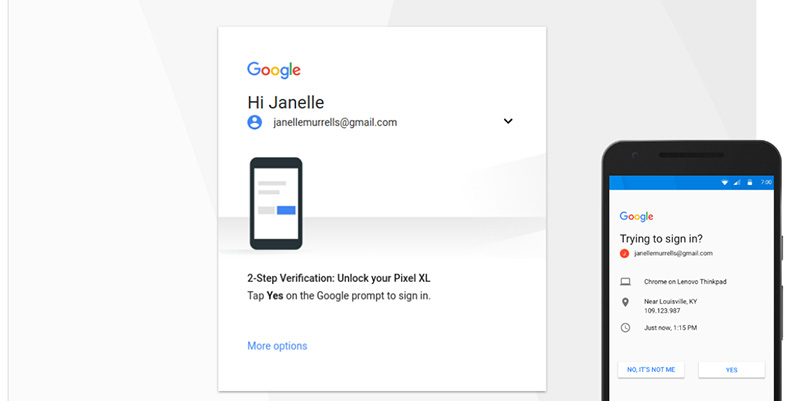 Always Choose Two-Factor Authentication For Your Mailbox
Every Android phone syncs all the data with the registered email ID on the device. Does that mean that if someone can get access to your mailbox, they get access to all of your data, too?
Yes, they can.
Hence, to safeguard your Google Account, it is best to choose a two-factor authentication (2FA).
As the name suggests, the 2FA method ensures that you follow two secure steps before logging in to your mailbox. Here's a step-by-step guide to set up 2FA.
Enable 'Find My Device' Option
No matter how much you secure your phone, whenever you carry your device with you, there is always a risk of getting stolen. There may be a scenario where you forget the device somewhere and return to get it, but you don't find it. What then?
The 'Find My Device' option by Google enables you to locate your phone's exact address. Not just that, this option also allows you to lock your device and erase the data from your lost phone remotely.
Although this option is already a part of Google Play Protect, if you want to ensure that it is enabled, you can follow this method.
Avoid Public Chargers
It may come as a surprise to you, but you may have noticed that even USB cables charge phones. Now, all of us know what's the main job of a USB cable. People use it to transmit data from one device to another.
You never know where does the public charging port lead to. It may also be a USB cable connected to a host computer that transfers all the data from your phone to the remote host device.
So, it is better to avoid charging your phone via public charging ports, even at the airports. That can help safeguard a lot of your data to be transferred in a very short amount of time.
Never Leave Your Bluetooth Or Wi-Fi Switched On
Although Bluetooth requires a range, all it takes for someone to access your phone is to be in-range, send you a request, and then you accepting the request by mistake. One can even mask malware, as well as malicious devices as an authentic one, and then get access to all of your data.
The same goes in the case of Wi-Fi too. Hence, when not in use, make sure that your device's Bluetooth, as well as Wi-Fi, are always switched off.
As per Somdip Dey, an AI scientist at the University of Essex, "Once the hacker gets access to your phone through the malicious device, the hacker could exploit several other security breaches through it."
Final Words
Not everyone is a tech geek, but the majority of us love our Android phones. Hence, all of us must be aware of the easiest as well as the best ways to safeguard our devices. The above ways are not too tough to implement, and some of these just have to be kept in mind.
Android Security itself comes with various security measures. Google also keeps updating its security aspects, which they send to their users in the form of patches or updates. So, updating one's system regularly is also an important aspect to protect the data on your device.
The reason why Google has to come up with regular updates is due to the fact that hackers come up with a new idea to hack systems every minute. That's why we should also keep ourselves updated with new methods to be safe from malware, and viruses, that are more dangerous than people who steal your phone and then sell it for money.
In other words, in today's era, where almost everyone is connected to everyone via social media, it isn't difficult for crooks to hack into someone's privacy. It is always better to be safe than be sorry!
References:
Written by The Original PC Doctor on 2/1/2021.